This week my theme for Blogging Marathon is Flavors of India and I decided to explore certain states in India. The first recipe I have in this series is this Bajra roti / Pearl Millet flatbread from Haryana.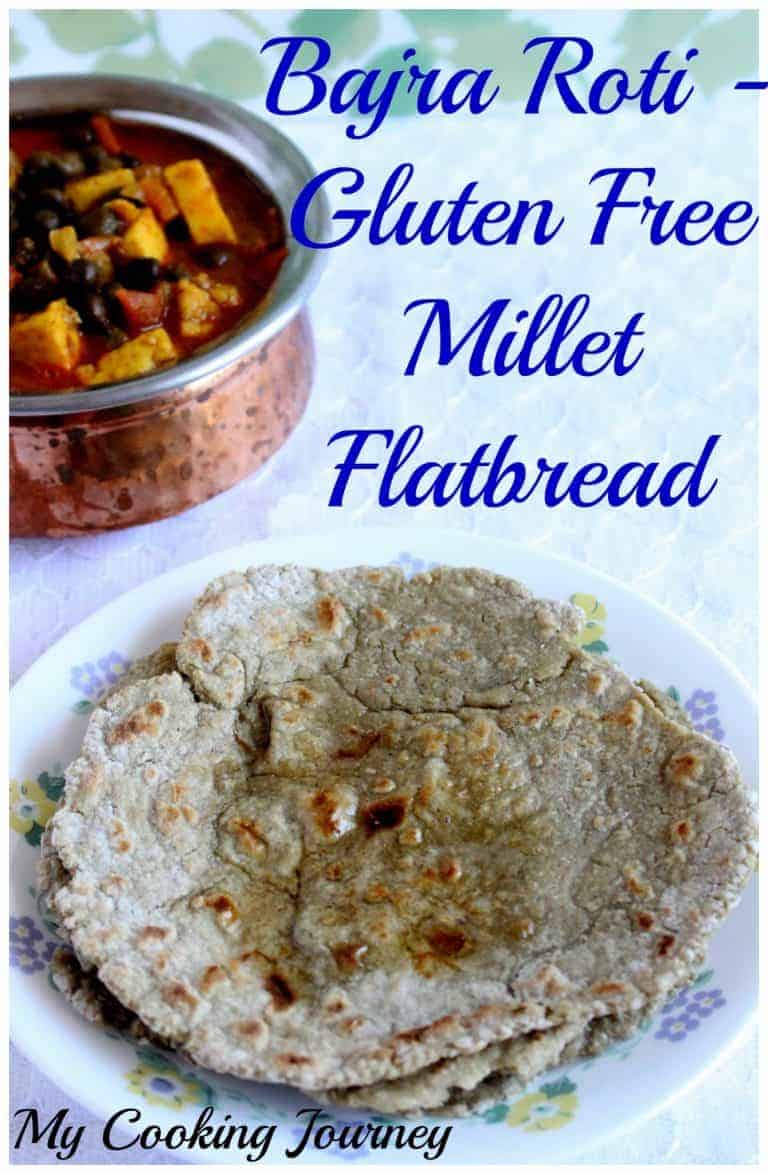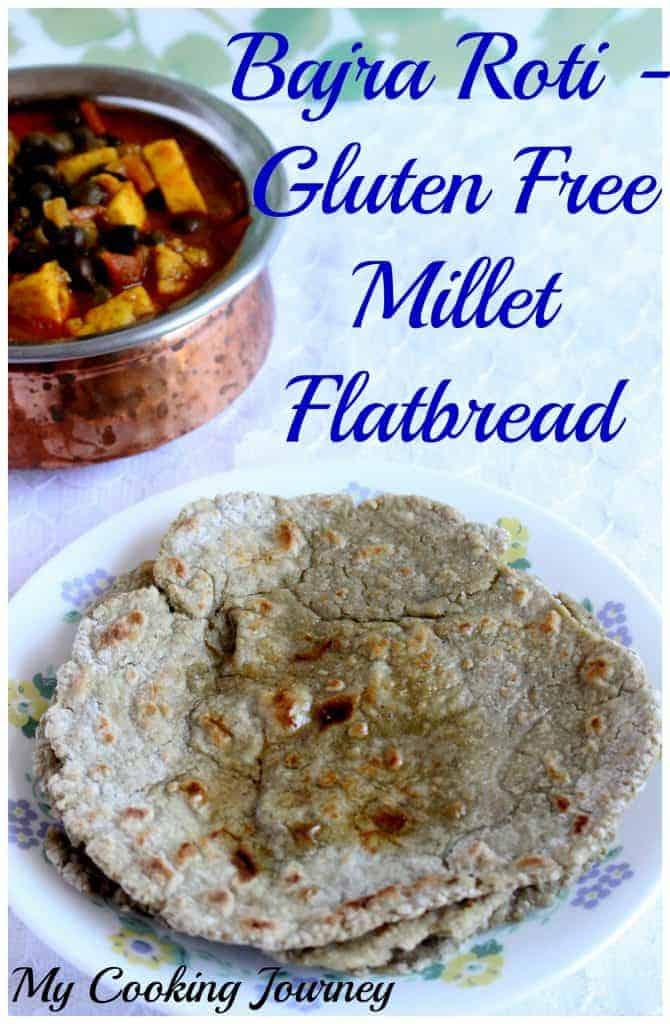 I had made Haryana thali last year and this Bajra roti / Bajre Ki Roti is one of the recipe that was in the thali. I never got a chance to post the recipe and now I am finally able to post it. Millet is a very healthy grain and is entirely gluten free. Working with gluten free flours can be a little tricky and it takes a little bit of adaptation to get used to the taste and texture.
This Bajre ki roti is very hearty and goes well with some spicy subzi. The roti is not soft and fluffy like the ones that we make with flours that have gluten, like whole wheat flour. The lack of gluten also makes it very hard to use a rolling pin to roll the roti and the traditional method of shaping it with hands work the best.
There are several recipes that use a little bit of whole wheat flour along with bajra to make it easier to roll and to also make it softer. If you don't need the recipe to be entirely gluten free then this will be a good option. Also you could include boiled potatoes along with the flour to make rotis.
I experimented with couple of different ways and this method worked the best to make this delicious bajra roti. If you know me, I love anything that is earthy and hence enjoy working with whole grains. I used rolling boiled hot water to make the dough and it yielded good result.
These are the other dishes that I made for the Haryana Thali - Aloo Raita, Hara Cholia Paneer Subzi, Jeera Pulao and Besan ki Pinni.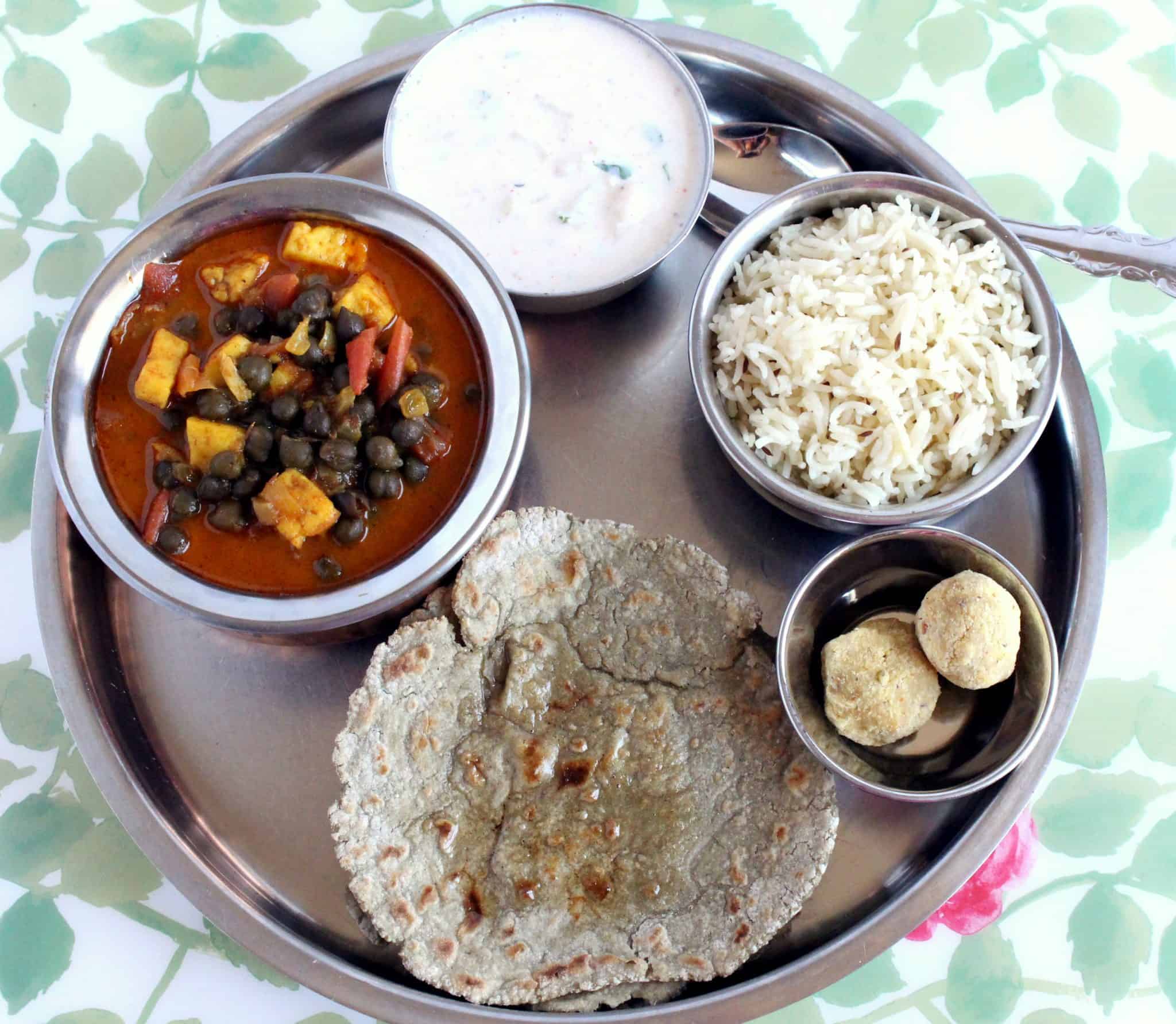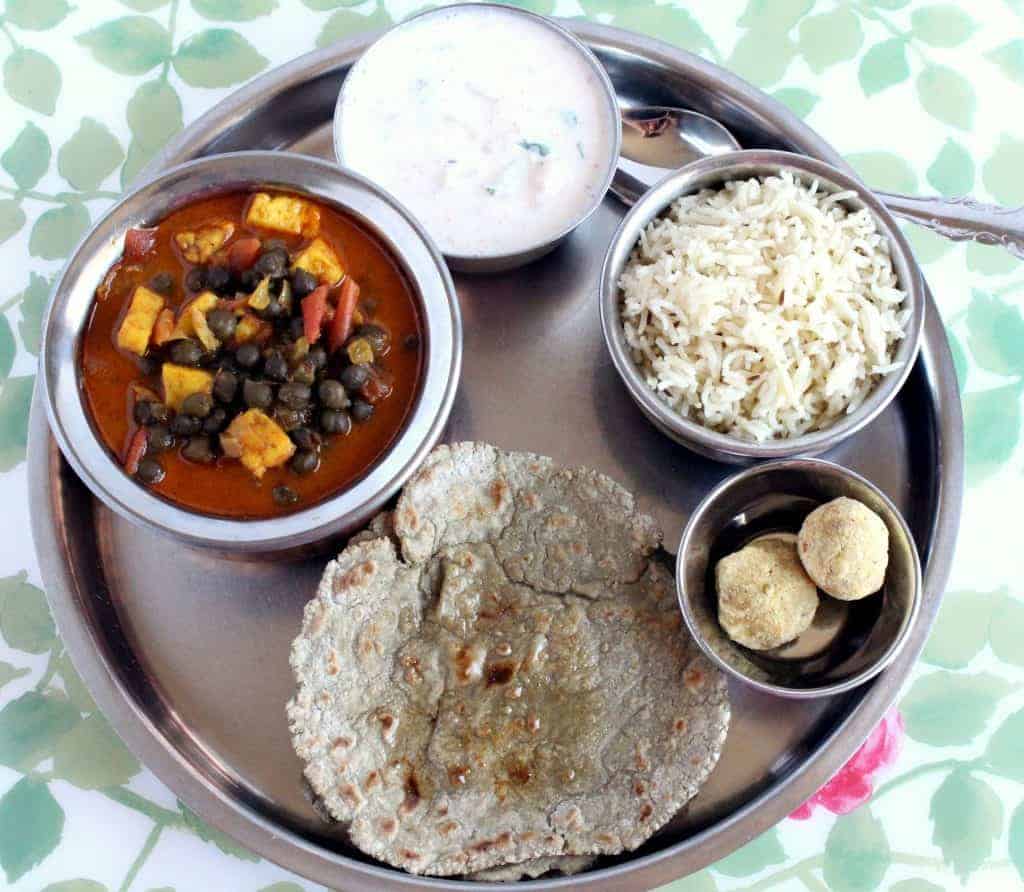 Also, I have made the Besan Ki Masala roti with Gajar Methi Subzi and Paneer Do Pyaza. This refreshing Lassi Patiala is also famous in Haryana.
Preparation time - 10 minutes
Cooking time - 15 minutes
Difficulty level - Intermediate
Ingredients to make Bajra roti (makes 6)
Bajra flour - 1 ½ cups
Water - about 1 cup (might need more or less)
salt - to taste
oil - 1 tbsp
Ghee - to smear on rotis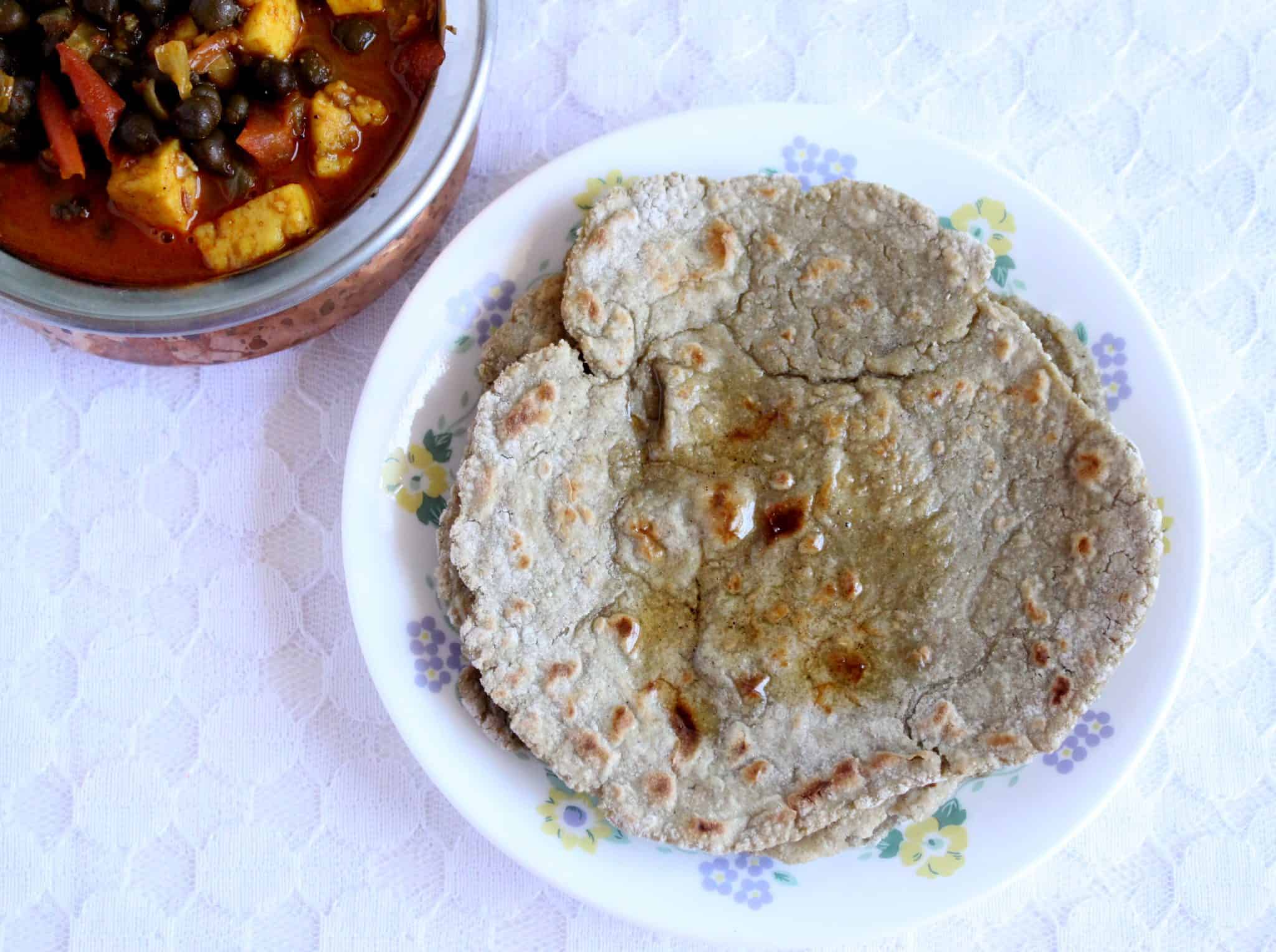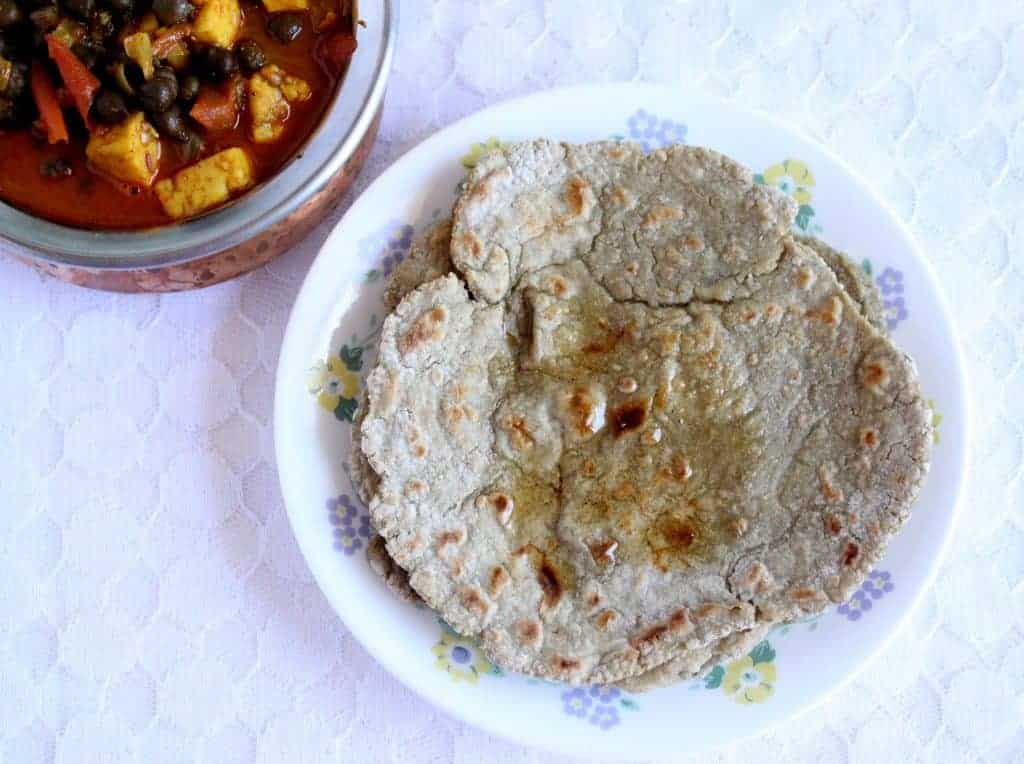 Procedure -
Heat water until it comes to a rolling boil. I boil about 2 cups of water and then remove a cup to add if needed.
Combine the flour and salt in a bowl. You could either add the boiling water to the flour or add the flour to the boiling water.
I added the flour to the boiling water, turned off the flame and then used a wooden ladle to mix them up. Once the mixture was cool enough to handle, I used my hands to knead and make a soft dough. Also add the oil when kneading.
You might need more or less water, so start with less and then add more as you go. Bajra flour needs more water than wheat flour.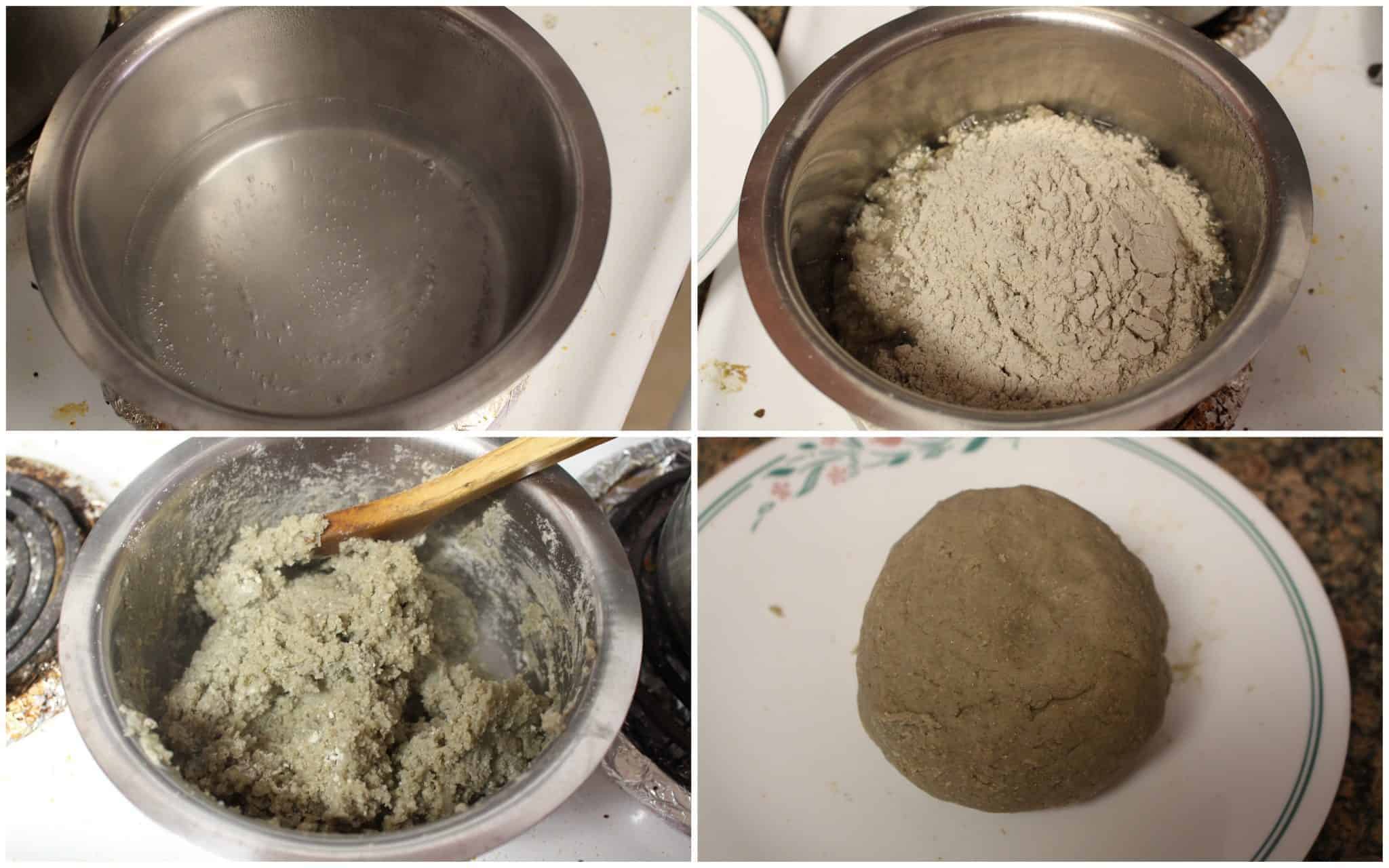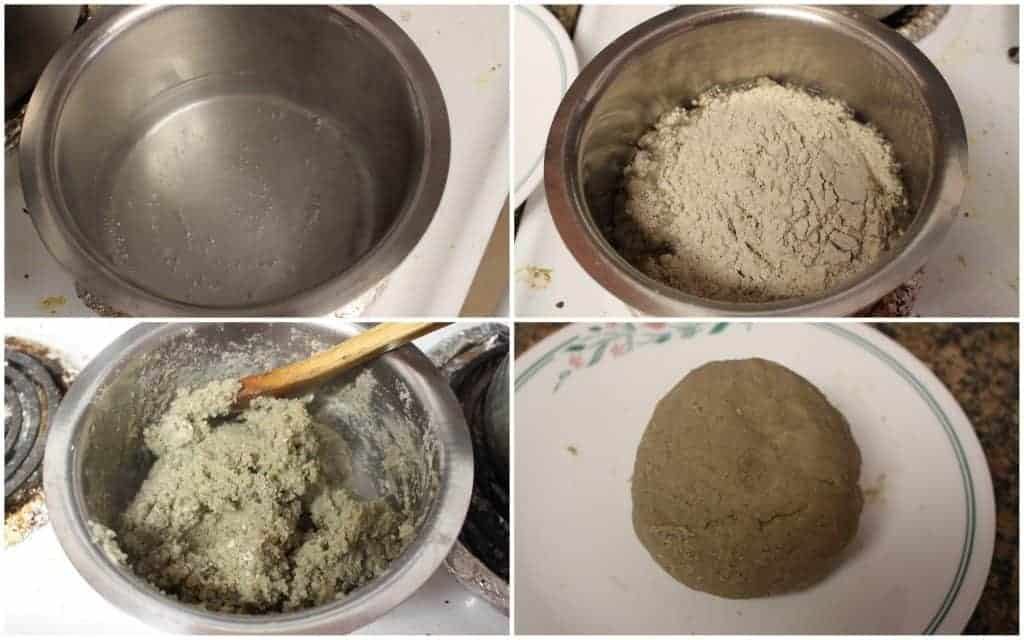 Rest the dough for about 5 minutes and then divide it into 6 equal parts.
I used a plastic sheet (zip lock) to shape my roti. Gently flatten the dough until it forms a 6-8 inches wide circle.
Cook the roti on a hot pan / hot tawa until brown spots appear on both sides.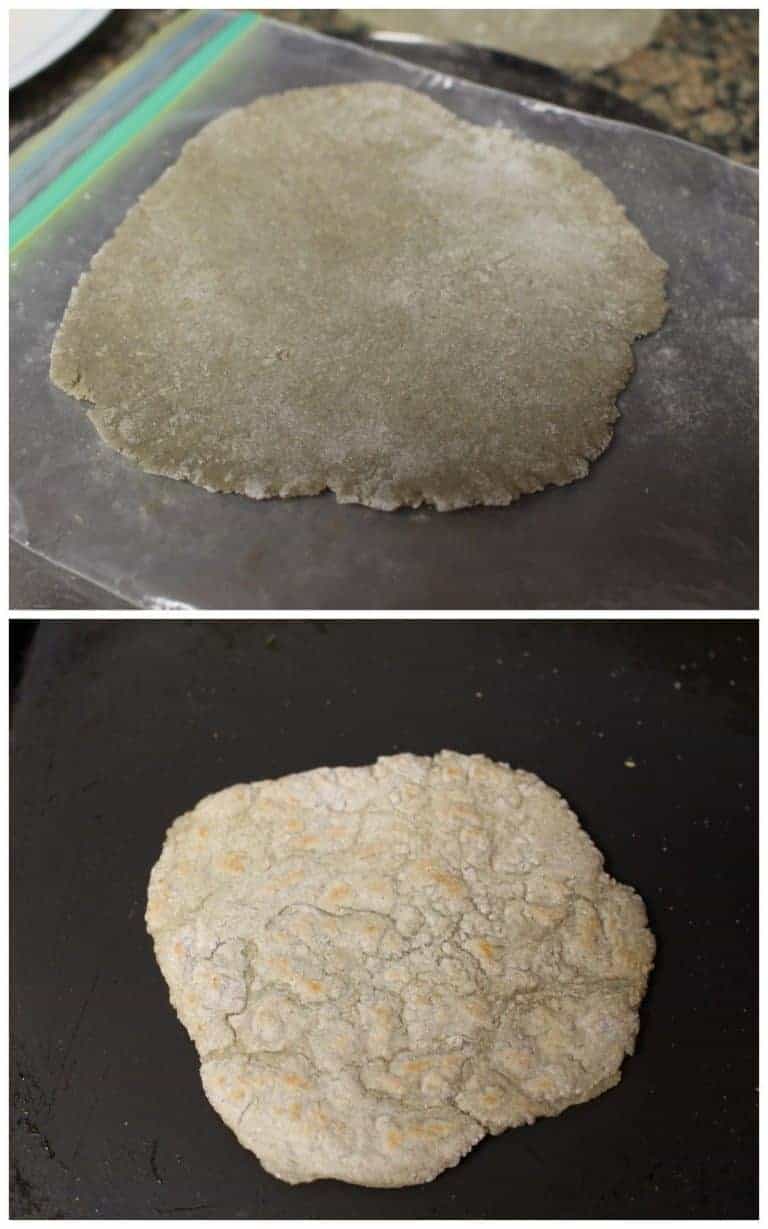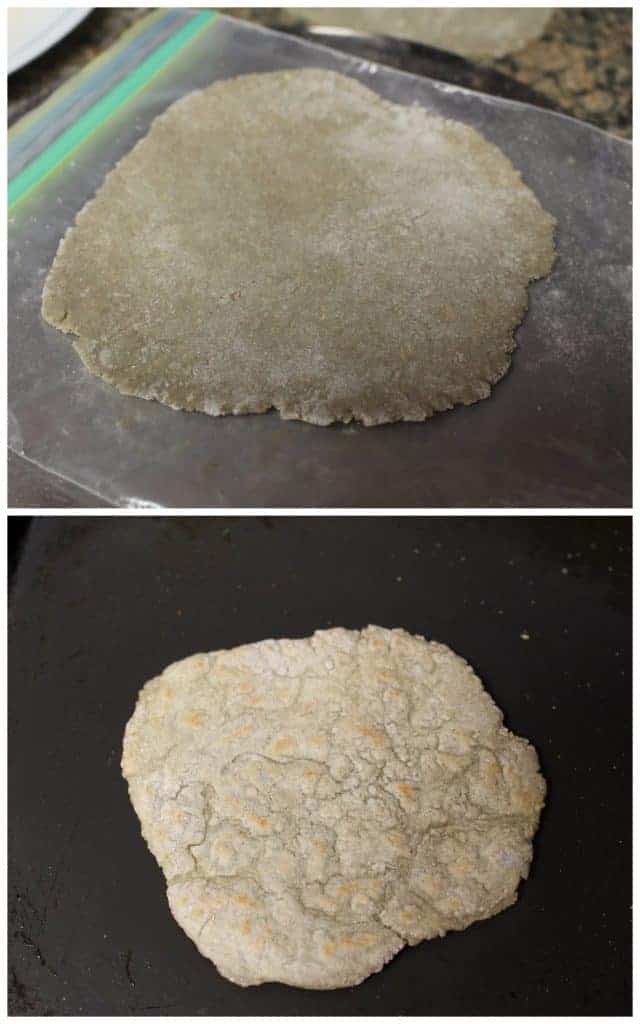 Remove the cooked roti and smear it immediately with ghee. Serve warm!