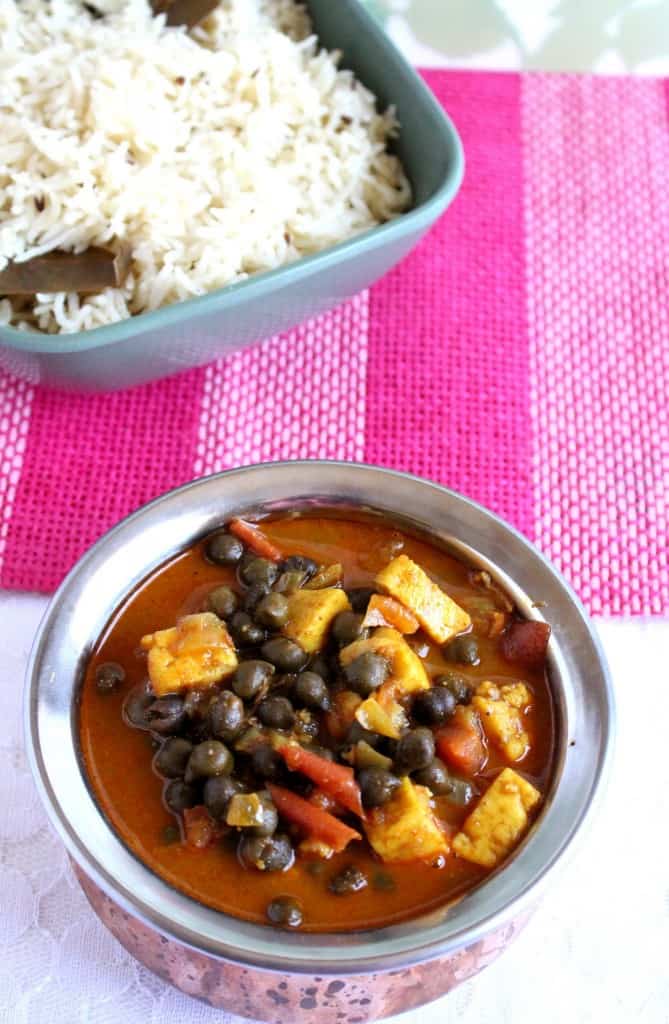 Blogging marathon gives an amazing opportunity to cook with ingredients that I have never used before. The recipe I made today is something very new to me and I have never tasted it before. I have peeled a lot of fresh chana back in the days when we lived in Northern India, but all I remember is eating it as is. But, I don't have any recollection of any kind of recipe that my mother made with it. Again I mostly peeled the fresh garbanzo beans for the land lord aunty. I don't think amma ever cooked anything with it.
So when I was thinking of doing some regional dishes for last year's Mega BM, I chose Haryana as one of my state and I made few recipes for the thali. This Hara Cholia Paneer Subzi is one recipe that I had made then and we all loved it. The local Indian store had the fresh garbanzo beans, but I was too lazy to peel a whole bunch for the subzi. So I ended up buying a small amount to eat fresh and then to make the subzi I bought the frozen beans.
The Hara Cholia Paneer Subzi was very flavorful and the fresh beans taste much different from the dried beans that I use often. I definitely need to make it again when I buy the fresh ones instead of the frozen ones. I was initially thinking of skipping the paneer in the recipe, but I added it as we all like paneer. It was a good decision as it added a different layer of flavor and texture to the subzi.
The other recipes I made for the thali -
Besan ki Pinni
Bajra roti
Aloo Raita
Jeera Rice
Hara Cholia Paneer subzi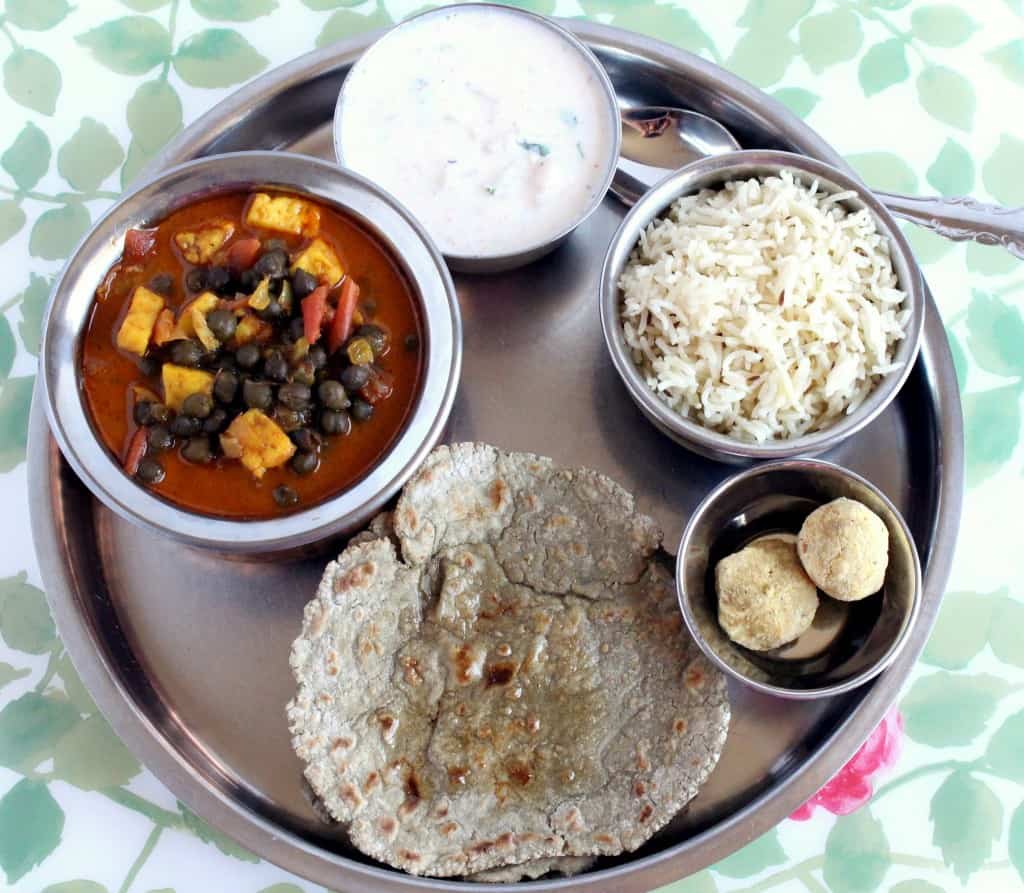 Preparation time – 20 minutes
Cooking time – 45 minutes
Difficulty level – easy
Recipe adapted from – Here
Ingredients to make Hara Cholia Paneer Subzi – serves 4
Green chana / fresh Garbanzo beans / Hara cholia – 2 cups (I used frozen ones)
Paneer – 200 gms (cubed)
Onion – 1 large (finely chopped)
Tomatoes – 3 (chopped)
Green chilies - 2
Cumin seeds – 1 tsp
Red chili powder – 1 tsp
Dhania jeera powder – 1 tsp
Garam masala – 1 tsp
Chana masala – 2 tsp
Cilantro – for garnish
Salt – to taste
Oil – 2 tbsp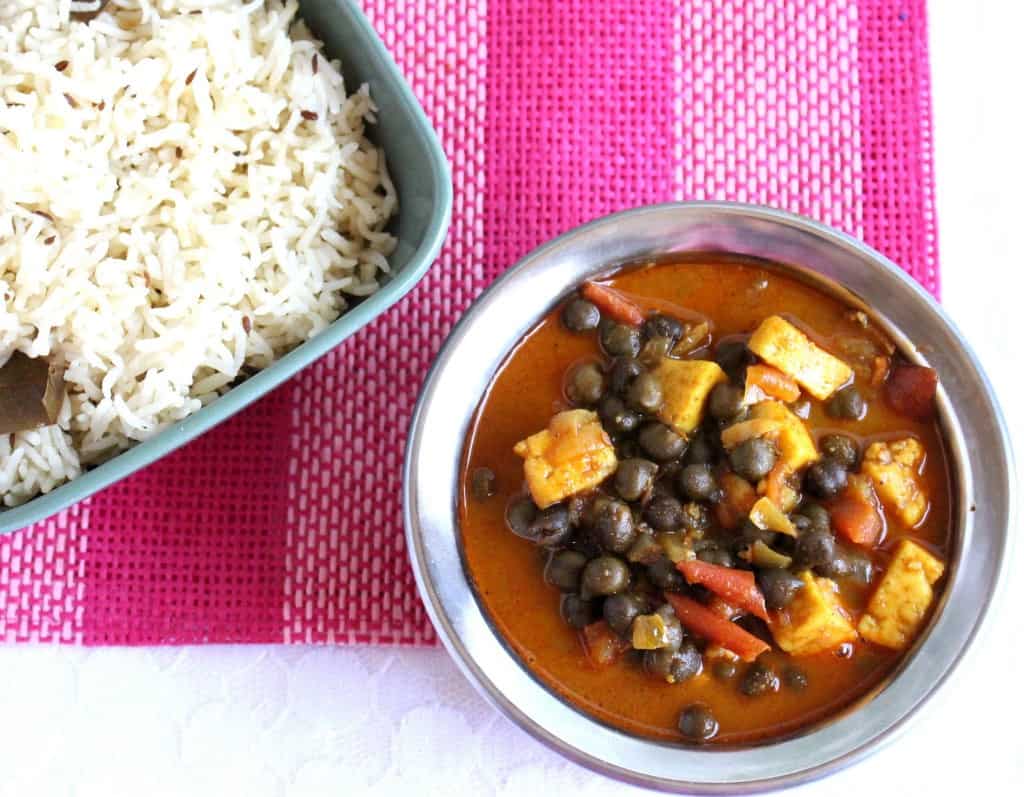 Procedure –
If using fresh chana, remove the beans from the skin. I used frozen green garbanzo beans. Cook the beans with enough water and salt in pressure cooker for about 4 whistles.
Chop the paneer into bite size cubes and then keep it immersed in warm water to soften it.
In a pan, heat the oil and then add the cumin seeds. Add the chopped onions and sauté until it turns translucent.
Then aAdd all the dry masala powders and sauté it for about a minute. Make sure to aAdd just enough salt needed for the masala as the chana is already cooked with salt.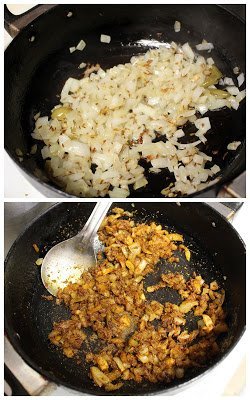 Add the tomato and fry until the tomatoes are cooked and the masala becomes aromatic.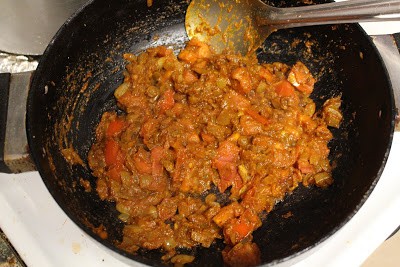 Add the cooked chana with the water and let it come to a boil. Simmer for about 10 minutes and then add the paneer cubes.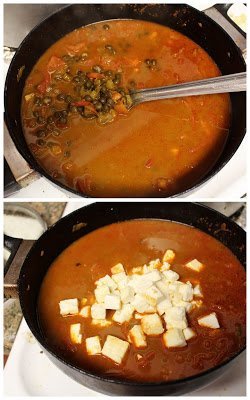 Simmer for about 5 to 8 more minutes stirring carefully to avoid breaking the paneer pieces.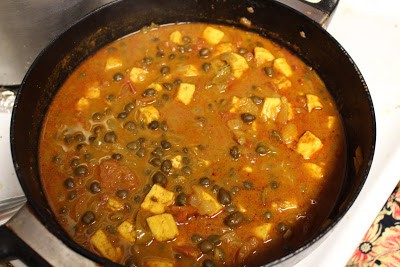 Garnish with cilantro and serve.