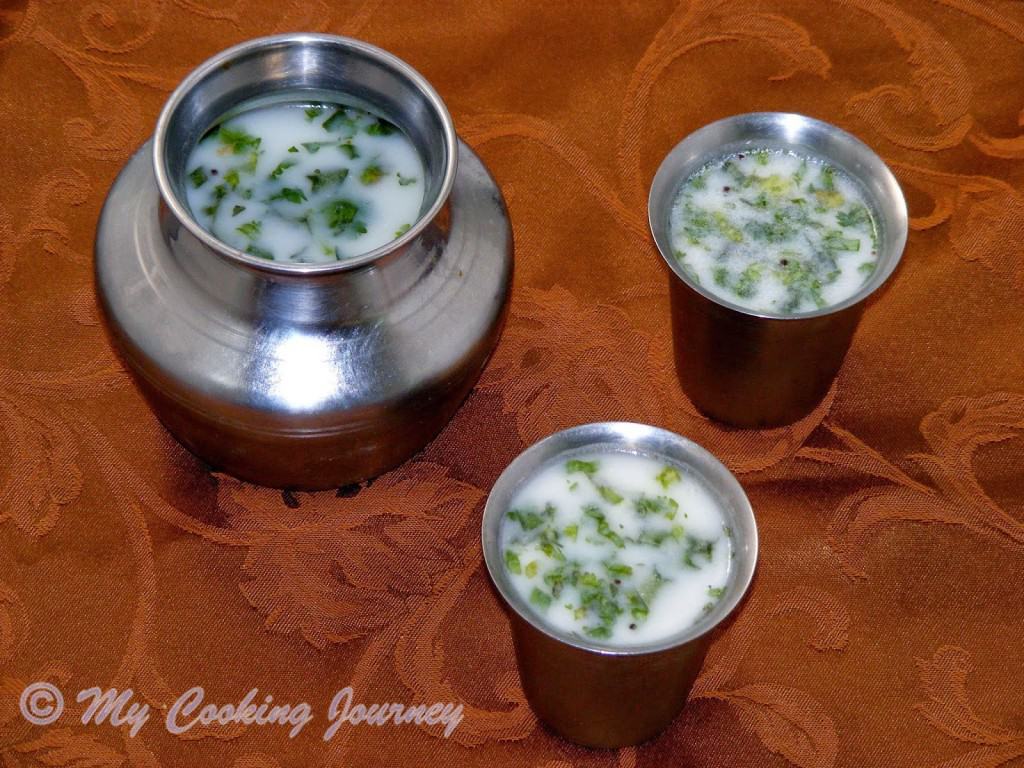 Today is the second day of summer special recipes and though this is not a special recipe, it is something that is very essential and soothing during the summer months. A south Indian meal is never complete without curd or yogurt. Neer Mor is made with fresh homemade yogurt which is diluted and spiced. This is also an important recipe that is made during the auspicious occasion of Shri Rama Navami.
One serving of this neer mor cools the body during the hot summer months. Also since this is a much diluted form of yogurt, it is low in calories and is highly recommended as one of the food to eat/drink when dieting. My grandmother used to drink buttermilk after finishing all her morning work. I will always be taking a sip from her whenever I am visiting her. That was the traditional buttermilk which she had removed after making butter. That buttermilk literally has all the fat content removed from it and has all the healthy probiotics.
Preparation time – 10 minutes
Cooking time – none
Difficulty level – easy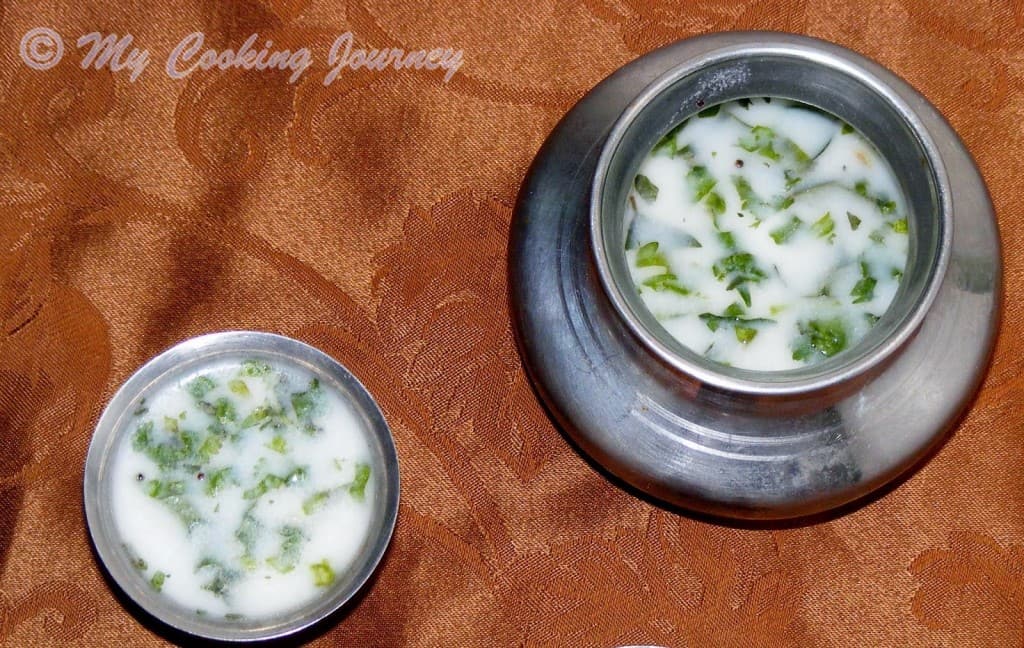 Ingredients to make Neer Mor – serves 4
Yogurt (fresh homemade) – 1 cup
Water – 4 cups
Salt – to taste
Curry leaves – about 10 leaves (torn)
Cilantro – 4 tbsp (finely chopped)
Ginger – ½ inch piece (finely chopped)
Green chilies – 1 or 2 (sliced lengthwise)
Asafetida – ¼ tsp
To season –
Oil – ½ tsp
Mustard seeds – ½ tsp
Asafetida – ¼ tsp
Procedure –
Combine the yogurt and the water and whisk it vigorously to combine.
Add the rest of the ingredients and mix it well.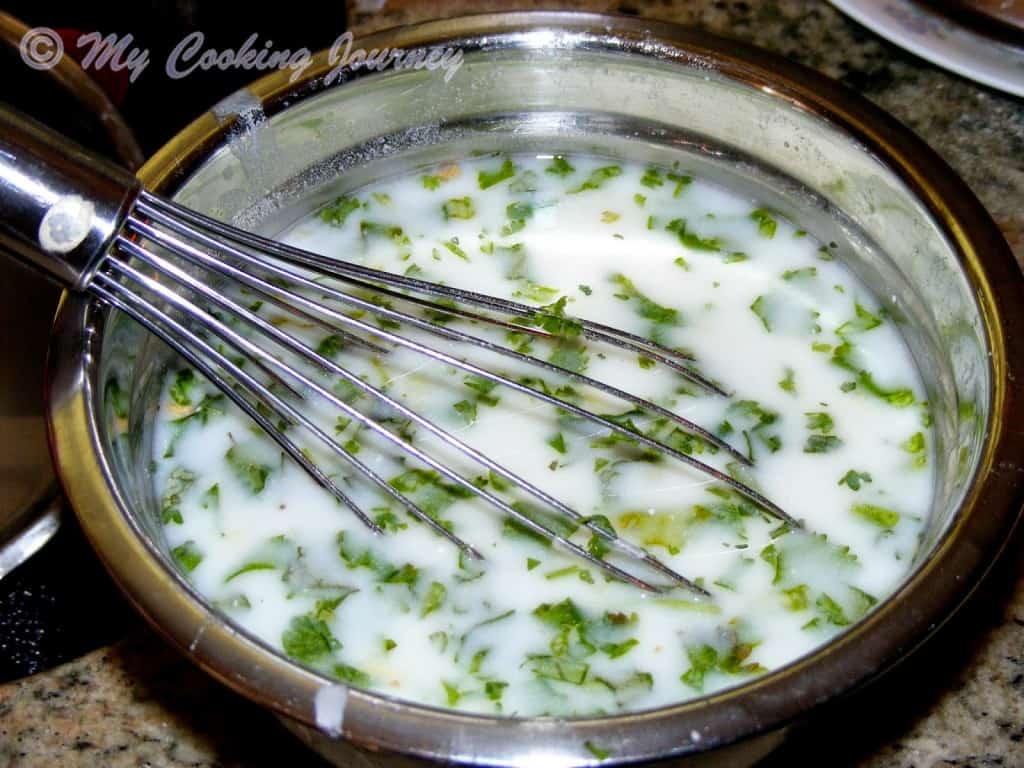 Heat the oil and temper with the mustard seeds and asafetida. Add it to the buttermilk and mix well.
Buttermilk tastes great when chilled. So chill the buttermilk for couple of hours before serving.
Also if preferred, strain the buttermilk before drinking.