Payatham Paruppu payasam is a very common payasam made in Tamil Nadu. It is a very traditional payasam and is made for several auspicious and festive occasions. This payasam is very quick to make and is very flavorful.
Traditionally, boiled and cooled milk is added to the payasam, but I have added coconut milk to it just to get an extra layer of flavor. Also roasting the payatham paruppu gives the payasam a very beautiful aroma.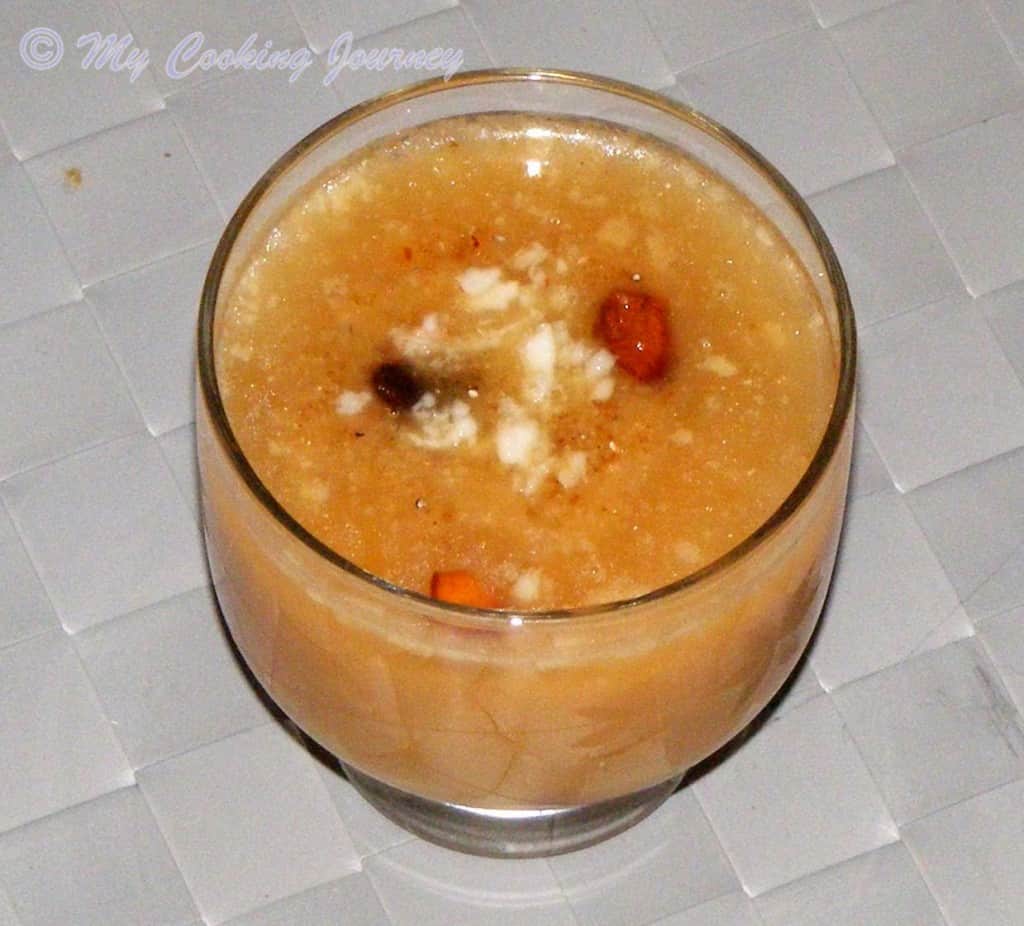 Payatham Paruppu Payasam is a popular South Indian dessert that is made using moong dal or split yellow lentils, jaggery, coconut milk, and cardamom powder.
It is known for its creamy and rich texture, mild aroma of cardamom, and subtle sweetness. This payasam is a popular choice for those who love traditional Indian sweets.
The unique combination of flavors and textures in Payatham Paruppu Payasam makes it a favorite among those who love sweet dishes. The nutty flavor of the roasted moong dal is perfectly balanced by the sweetness of the jaggery and the creaminess of the coconut milk. The subtle aroma of cardamom adds a delicate touch, making this dessert a true delight for the senses.
This recipe is a part of my Tamil Nadu special Virundhunar Saapadu! Do make sure to see my complete setup and lunch idea.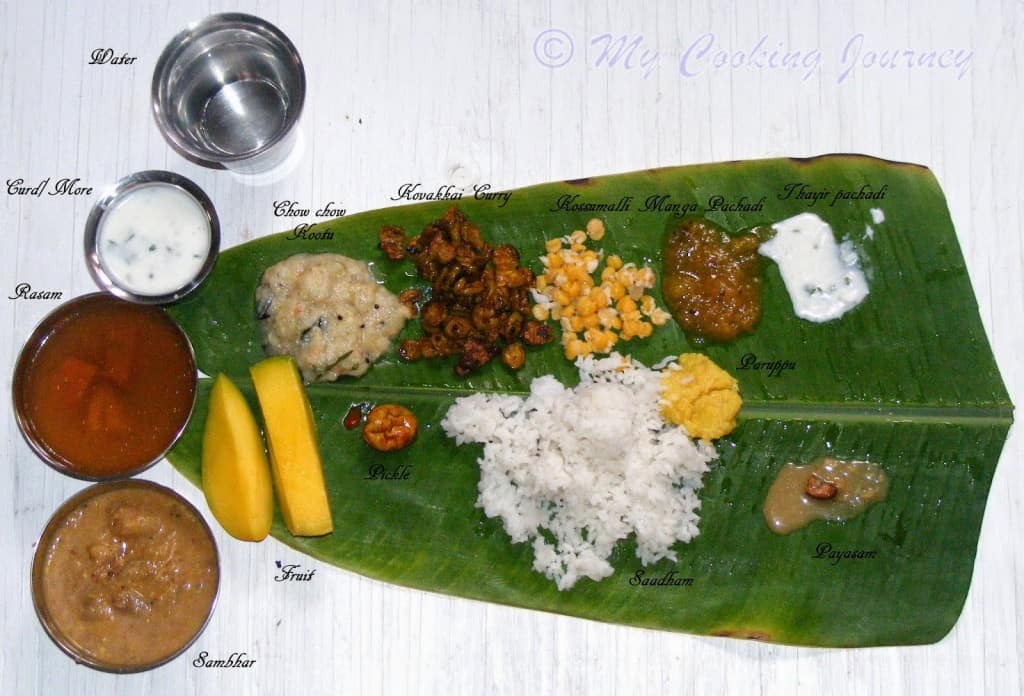 Preparation time – 10 minutes
Cooking time – 40 minutes
Difficulty level – easy
Ingredients to make Payatham Paruppu Payasam – (serves 4)
Payatham paruppu / Moong Dal – ½ cup
Kadalai paruppu / Channa dal – 2 tbsp
Jaggery – ¾ cup
Coconut milk – 1 cup
Ghee – 1 tbsp
Cashew nut – 2 tbsp
Cardamom powder – ½ tsp
Coconut – 1 tbsp
Procedure –
Dry roast both the paruppu/dal until they are light golden brown and aromatic.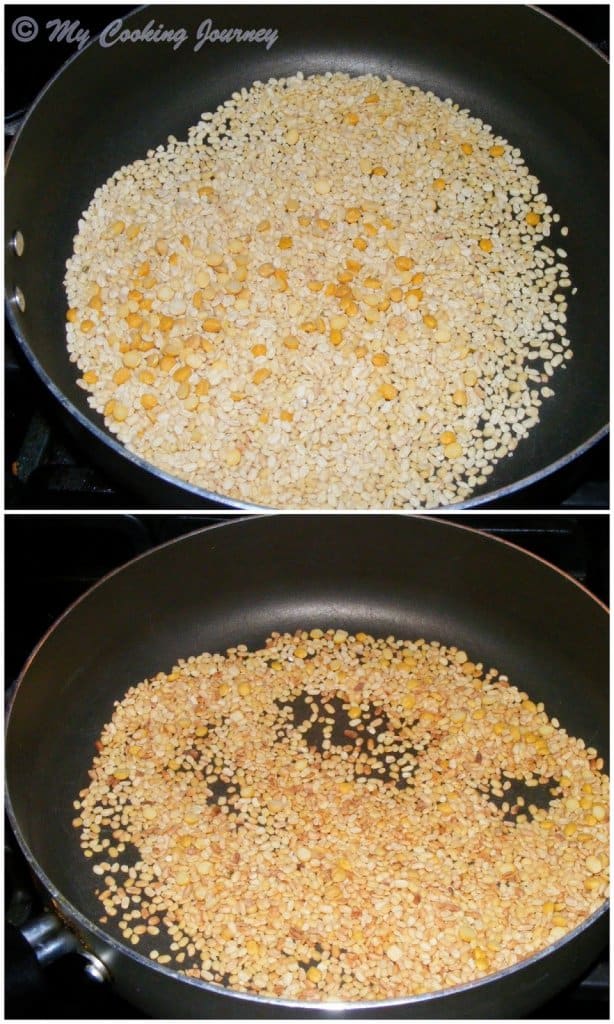 Transfer it to a bowl and wash it well and then add just enough water (about 1 ¼ cups) to cook them in a pressure cooker until soft and mushy (about 3-4 whistles).
Once the pressure releases, remove it from the cooker and mash it well. Now add the jaggery to it and cook it on low to medium flame until the jaggery dissolves and it comes to a soft boil.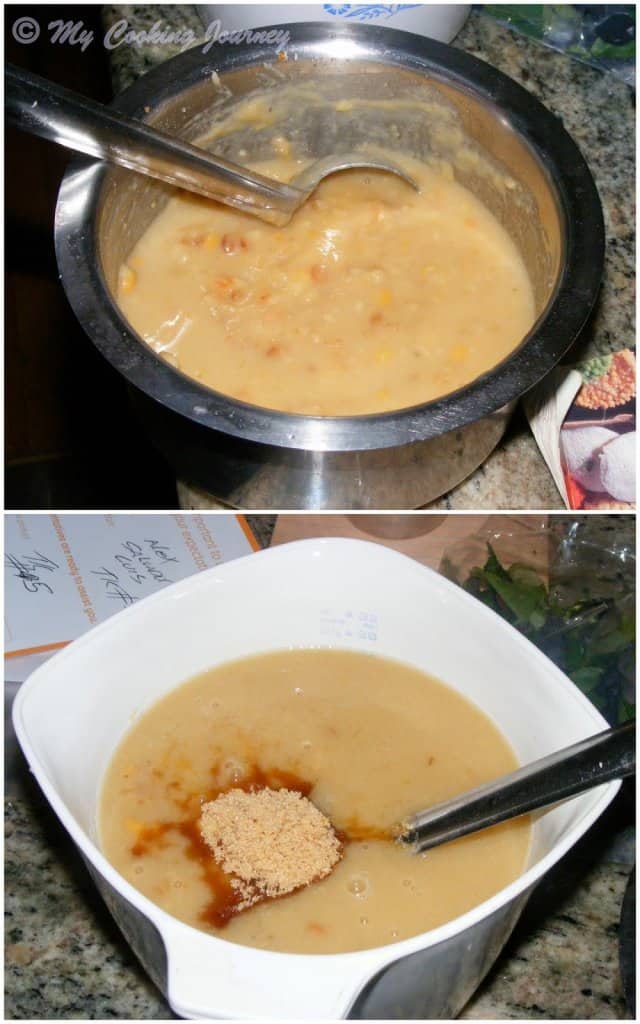 In the meantime, grind about ½ cup of coconut with 1 cup of water and squeeze the milk out.
Add the coconut milk to the payasam and mix well. Let it come to a gentle boil on a low flame and then take it off the flame. Once the coconut milk is added, do not boil the payasam too long or too hard.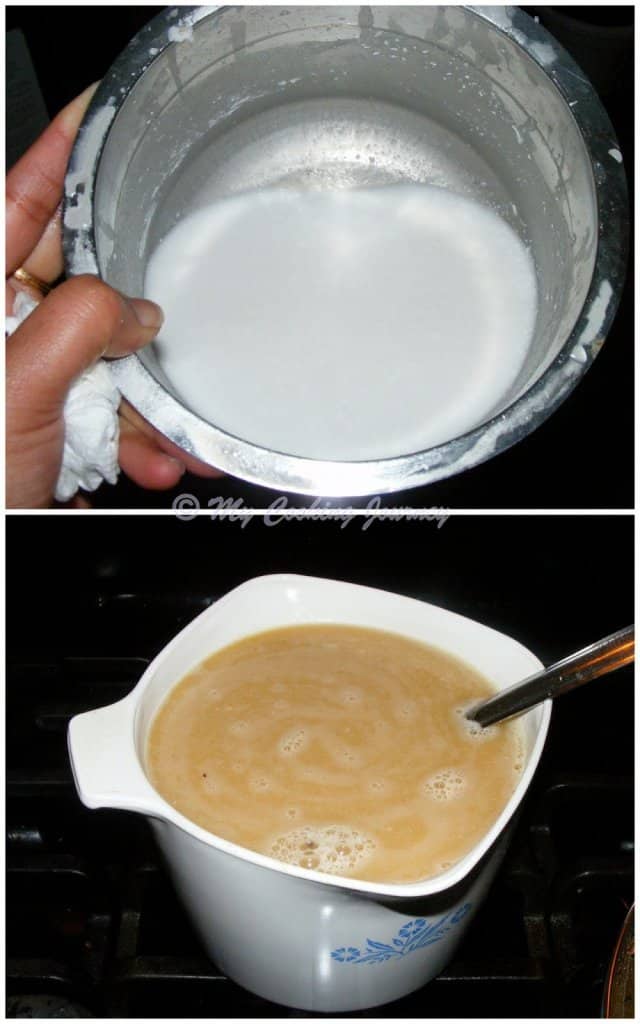 In a small pan, heat the ghee and fry the cashews and coconut grating to light brown. Also, add the cardamom powder at the end and then add this to the payasam.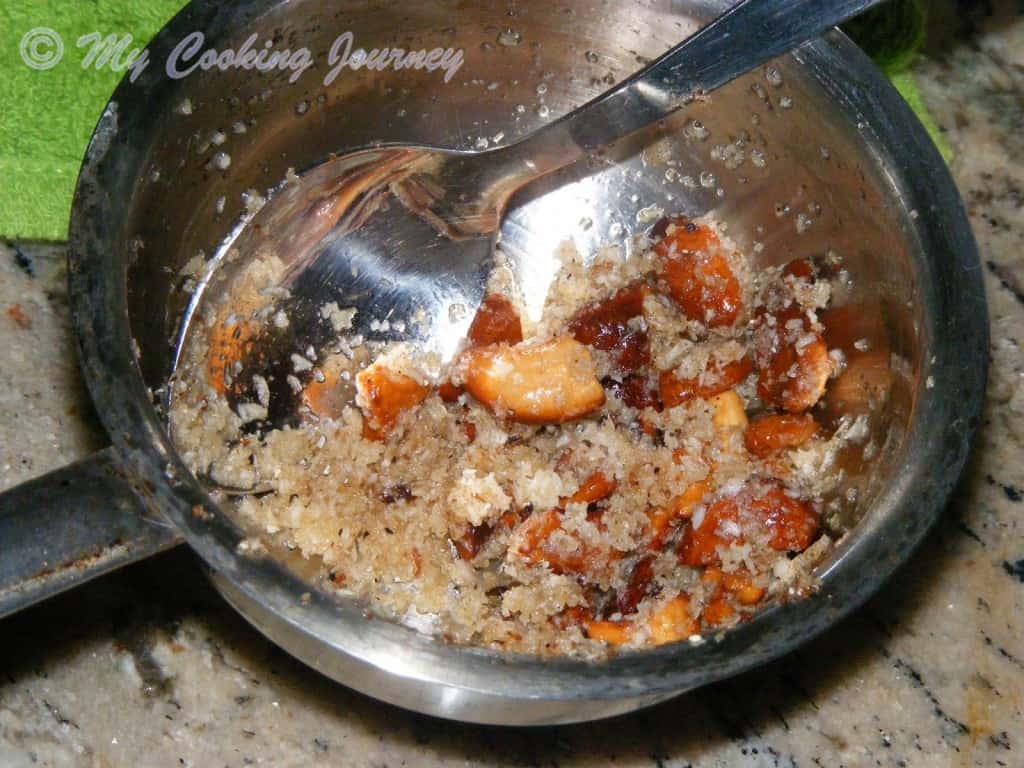 Mix well and serve warm or at room temperature.
Similar Recipes
If you made this recipe and liked it, give a star rating on the recipe card or let me know in the comments below. You could also share it with me on Instagram using #MyCookingJourney and tagging me @sandhya.ramakrishnan. You could follow me and my recipes on Facebook |Instagram | Pinterest | Twitter