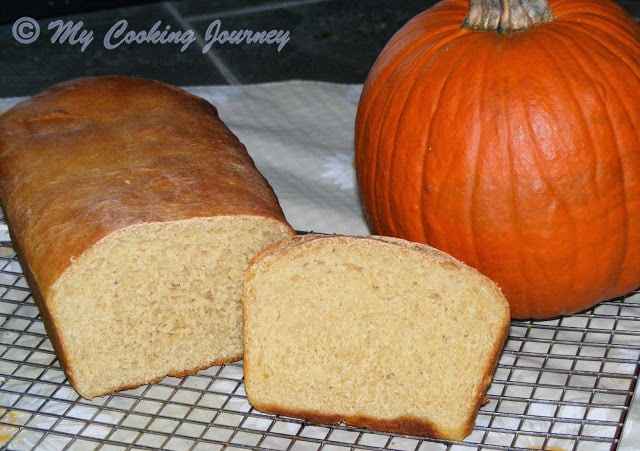 For the month of October, Swathi had chosen 3 different recipes with pumpkin for our baking partners challenge. These recipes were suggested by Tamy of https://threesidesofcrazy.com. I chose to make the pumpkin yeast bread and was totally happy with the recipe. I decided to use part half wheat flour and half all purpose flour, instead of all white flour for the bread. Also I made the bread egg less by substituting the egg with yogurt and baking soda. I followed this suggestion from Tanusree of Ma Niche.
The pumpkin puree for the bread could be store bought or made at home. I saw the recipe for making the homemade puree in Swathi's space. We had just harvested few large butternut squash from the garden and as per Swathi's recipe I used one of my smaller squash to make the homemade puree. It was a little additional work, but I went that extra step because I had too many squash at home.
This bread is also mildly flavored with cardamom and ginger. The aroma in the kitchen felt so autumn like. The bread sliced great and the mild pumpkin flavor in the background was very inviting.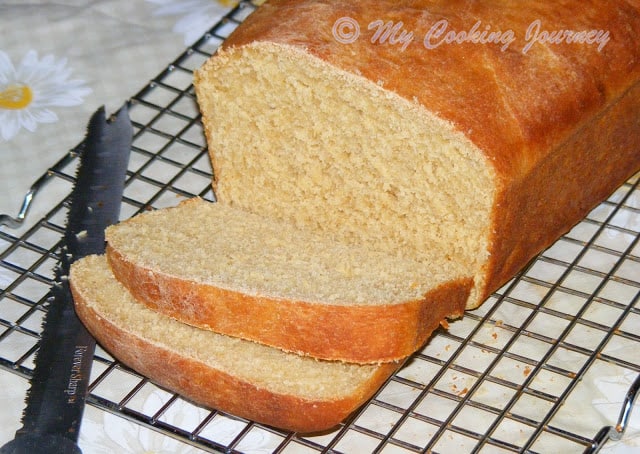 Preparation time – 10 mins plus 2 hrs rising time
Cooking time – 30 mins
Difficulty level – easy
Recipe source – King Arthur flour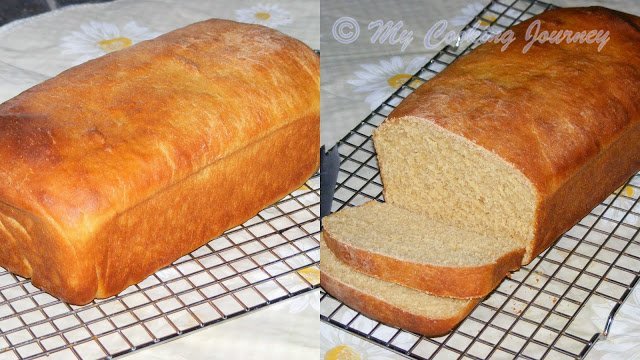 Ingredients to make Pumpkin Yeast Bread – Makes one large loaf (9 x 5)
Wheat flour – 1 ½ cups
All Purpose flour – 1 ½ cups plus ½ cup when kneading
Warm water – ¼ cup
Active dry yeast – 1 tbsp plus about a tsp to glaze on top
Vegetable oil – 1 tbsp
Warm milk – ⅓ cup
Yogurt – ¼ cup
Pumpkin puree – ¾ cup (homemade or canned)
Baking soda – 1/16th tsp
Salt – 1 tsp
Light brown sugar – ¼ cup
Ground ginger – ½ tsp
Ground cardamom – ¼tsp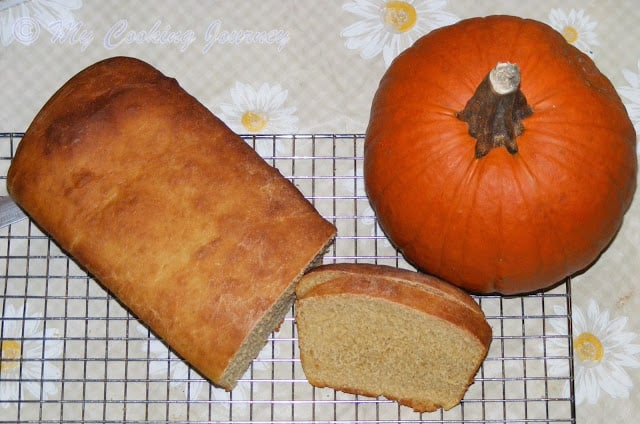 Procedure –
To make the pumpkin puree – Remove the skin from the squash or pumpkin and chop it into chunks. Cook the cubes in a pressure cooker adding about ½ cup of water. Let it cook until 4 or 5 whistles. Now remove the cooked pumpkin and drain the excess water. Using a hand blender, grind the cooked pumpkin into fine puree and use as needed in the recipe.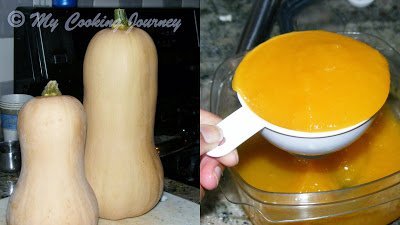 In the bowl of the mixer, add the warm water and yeast. Let it soften and proof for about 5 mins.
Now add all the other ingredients except the flours and mix it once.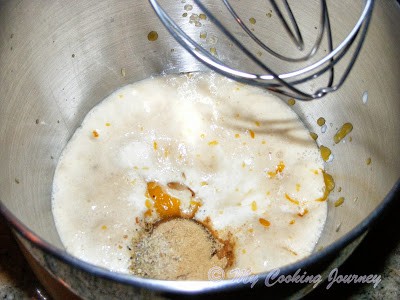 Add 1 ½ cups of wheat flour and 1 ½ cups of APF (3 cups in total) slowly and mix together. Gradually add the remaining ½ cup of flour until you have dough stiff enough to knead.
Change over to the dough hook and knead the dough for 10 – 12 mins or until the dough is smooth and elastic.
Place the dough in a well oiled bowl and turn it over once to coat the dough entirely with oil.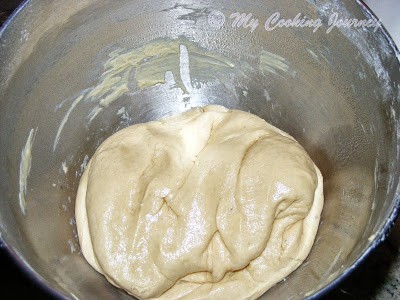 Cover it with a kitchen cloth and let it rise for about an hour or until double in volume.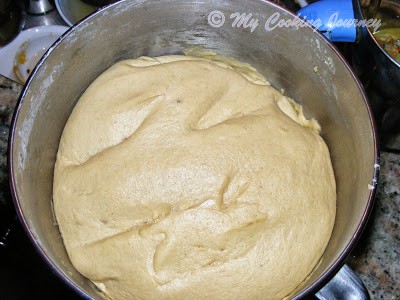 Once the dough has risen, bring it back to the work surface and shape it into a tight loaf.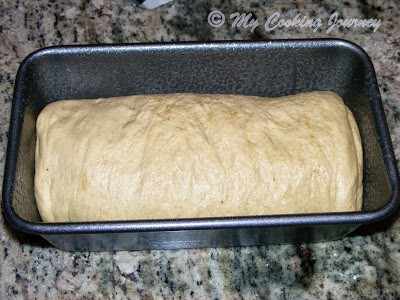 Place the shaped loaf in well greased 9 x 5 loaf pan and once again cover with a kitchen cloth and let it rise for about 40 mins or until double in size.
Brush the top of the loaf with vegetable oil to get a shiny crust.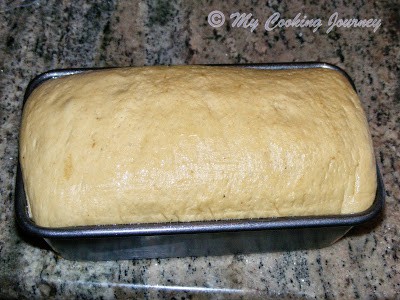 Bake in a preheated 375 F oven for about 30 mins. The loaf should be golden sound hollow when tapped or if measuring the internal temperature, it should read 190 F.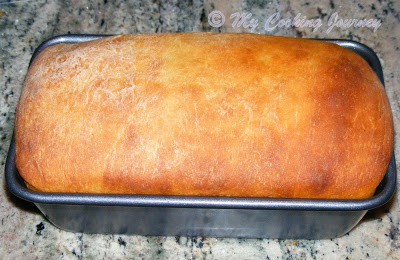 Immediately transfer the loaf to the cooling rack and cool completely before slicing.