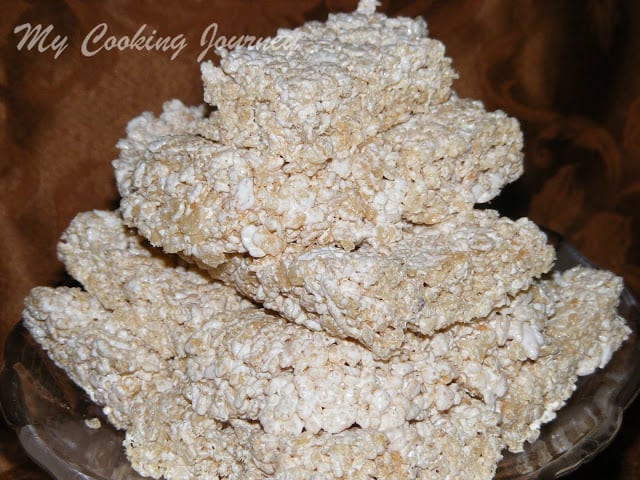 My older son loves the store bought Rice krispies bar. I would be fine to give it to him occasionally as a snack except for the reason that it is made with marshmallow that in turn contains gelatin. Few years ago when I had no idea that gelatin was made with animal bones; my family was consuming several products that contained gelatin. Now that we know what they are actually made of, we are slowly trying to use alternates.
This treat is one such thing that I was yearning to make for a very long time and that is when I read about a product called Marshmallow Fluff that is made with contains Corn Syrup, Sugar Syrup, Dried Egg Whites and Vanillin. You could get more details about this product in their website, www.marshmallowfluff.com.
The fluff comes in a yogurt like container and it is in a very sticky form. Making this treats are very easy and it is definitely less sweet than the store bought treats. This product is gluten free as well as kosher. This recipe, I adapted from the fluff website. Do go through their website for other recipes as well.
Preparation time – none
Cooking time – 10 mins
Difficulty level – easy
Ingredients to make Rice Krispies –
Marshmallow fluff – 1 jar (7 ½ oz)
Butter – ¼ cup
Rice krispies cereal – 5 cups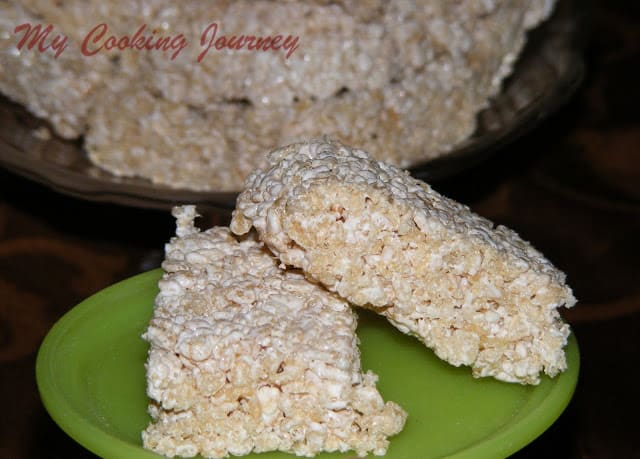 Procedure –
Grease a large 13 x 9 x 2 pan with butter and keep aside.
In a large sauce pan melt the butter. To this add the fluff and cook over low heat for about 5 mins. He fluff would slowly become thinner in consistency. Remove from heat.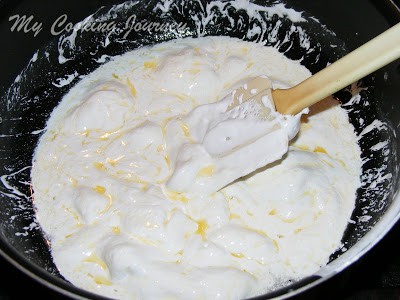 At this stage, add the measured cereal to it and stir well to incorporate.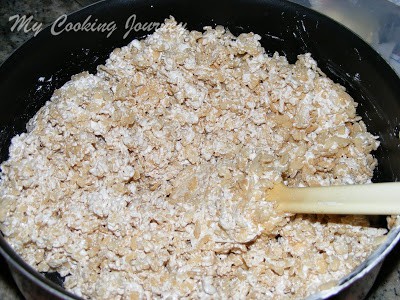 Transfer this mixture to the prepared pan and press it down well with hands to form tight structure. I used a butter paper on top of the mixture and then pressed down on it. This gave a smooth looking bar.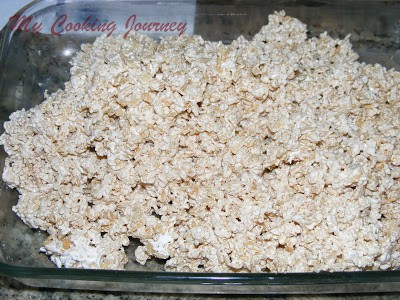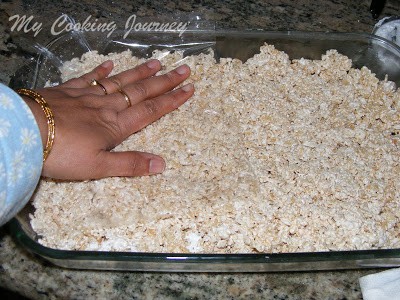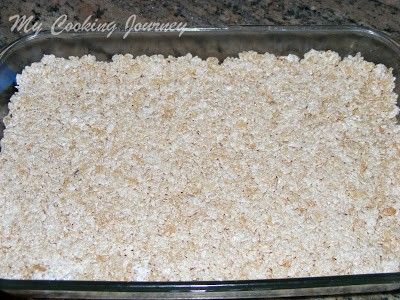 When cool, cut into desired size bars and let it cool completely before storing it in an airtight container. I lost one of the bars to my son even before I could take this picture.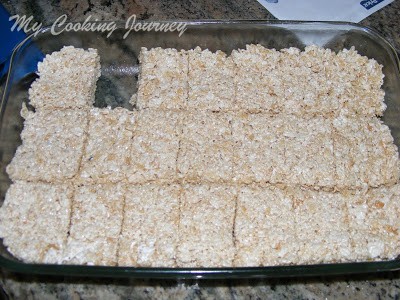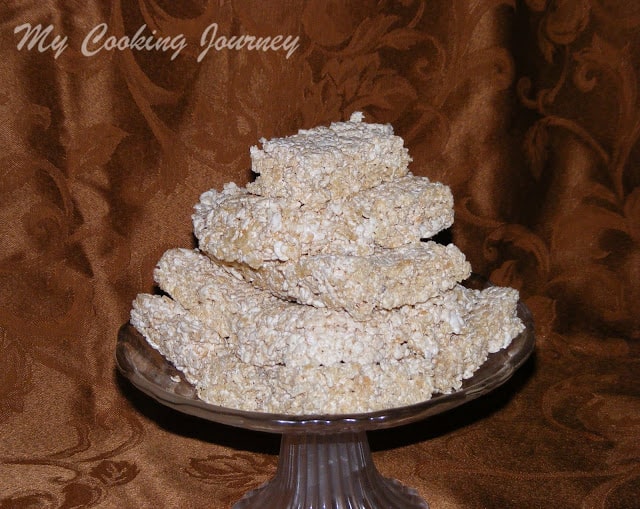 Notes and observations –
The recipe I have here is for the basic rice krispies bar. Based on your preference you could add nuts or chocolate chips to it. My next trial is going to be with chocolate chips and I will update the pictures once I make them.
Also try this with different other cereals to give it a different taste and texture.