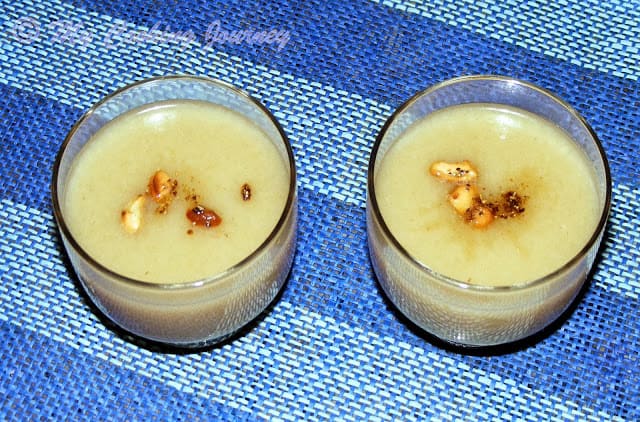 During Navarathri, Thengai Arisi Payasam is one of the payasam/kheer that I prepared. This is a very traditional payasam that is often prepared during festival time. My mother had been telling me to make this payasam for a very long time, but for some reason I never made it. Now that I have made it, this is going to be a regular in the house. This payasam does not have use any milk and it has coconut milk in it. So if you skip the frying of the cashew in a tiny bit of ghee, this becomes a totally vegan payasam. The coconut milk in the payasam renders a natural sweetness to it apart from the sweetness from jaggery. One could always substitute jaggery with white sugar. This is my recipe for the blogging marathon day 3 under the theme festival recipes.

Preparation time – 20 mins
Cooking time – 30 mins
Difficulty level – easy


Ingredients to make Thengai Arisi Payasam – (serves 6-8)
Raw rice – ¼ cup
Coconut (grated) – 1 cup
Vellam (jaggery) – 1 cup
Ghee – 1 tsp
Cashews – few (to garnish)
Cardamom powder – ¼ tsp
Note – to make this payasam vegan, omit the garnish and the use of ghee.
Procedure –
Soak the rice in water and also the coconut in about a cup of water for 15 mins.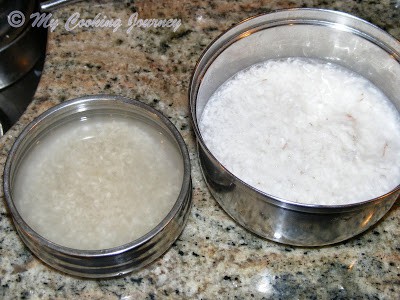 Grind the coconut with the water for few seconds and then squeeze the milk from the coconut. You will get about a cup and half to 2 cups of coconut milk. Keep the milk separately.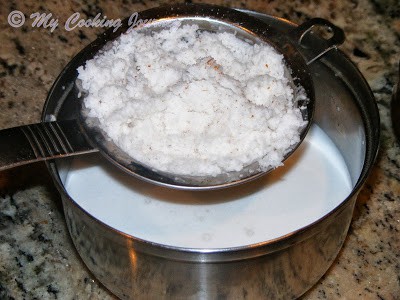 Now grind the soaked rice and coconut adding enough water into a coarse paste. Transfer the ground mixture to a heavy sauce pan and wash the mixer well with water and add this water to the pan as well.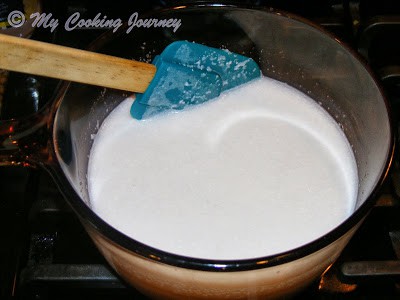 Cook this mixture on low flame until the rice cooks and it turns thick and mushy. This will take about 15 mins in low flame.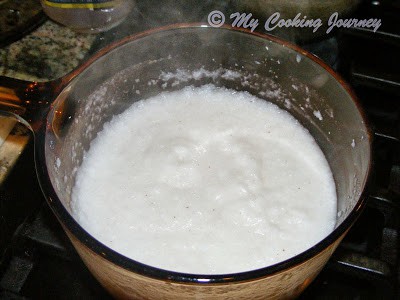 Now add the jaggery (or sugar) and mix well to dissolve. Let it come to a boil and then simmer for 5 mins.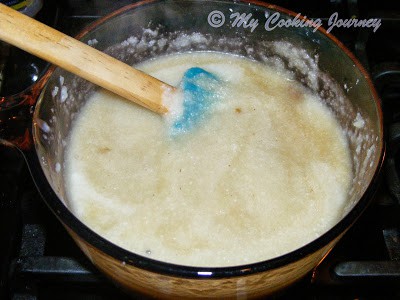 Add the extracted coconut milk and mix well. Also add the cardamom powder at this stage. Let it just heat up for 3-5 mins in very low flame and then remove it from heat. Once the coconut milk is added, you don't want to heat it too long.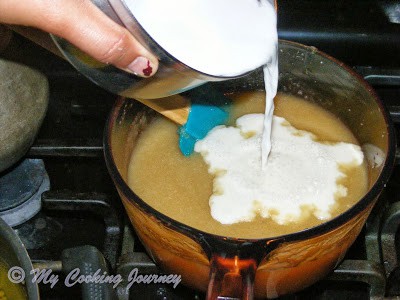 If garnishing, fry some cashews in ghee and add it to the payasam.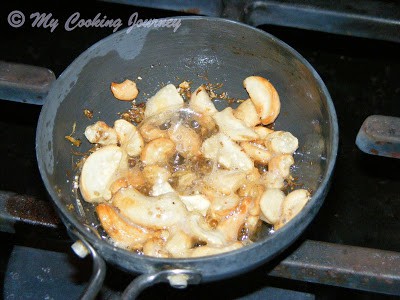 Serve the thengai arisi payasam warm or cold!