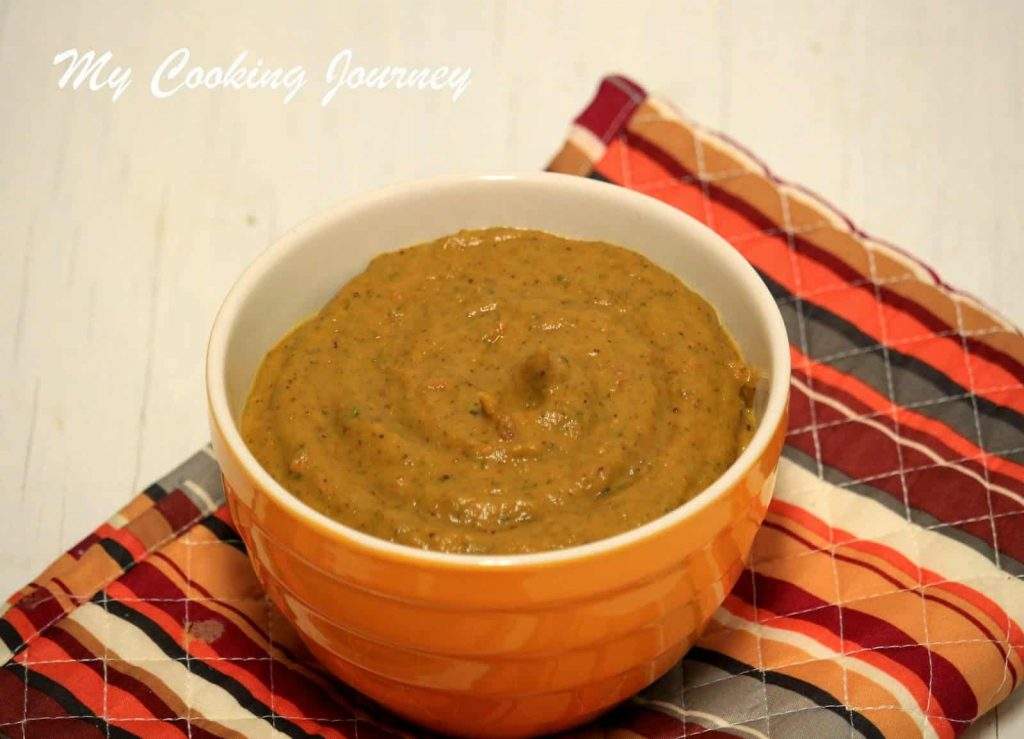 Idli's and dosai's are just incomplete without a chutney to go along with it. There are days when I am short on time and we just eat our idli's with milagai podi, but on most days I need a chutney. It is me in the whole family who is a chutney fan. Even when eating out at restaurants, I love to sample the different chutney's that they have to offer. Each restaurant has their own special chutney ranging from coconut chutney to peanut chutney to Kara chutney.
I have few chutney's in the blog, but my quest for trying out more chutney's has not stopped. I make onion chutney (vengaya chutney) quite often as it is one of my favorite. This time I thought I will add some tomatoes and also a big handful of cilantro and here comes a very aromatic chutney, Vengayam Thakkali Kothamalli Chutney. The acidity from the tomatoes and the subtle aroma of cilantro works really well in this chutney. Make sure to use the stems of the cilantro as it has loads of flavor in it.
Check out my other Chutney Recipes here!
Preparation time - 5 minutes
Cooking time - 15 minutes
Difficulty level - easy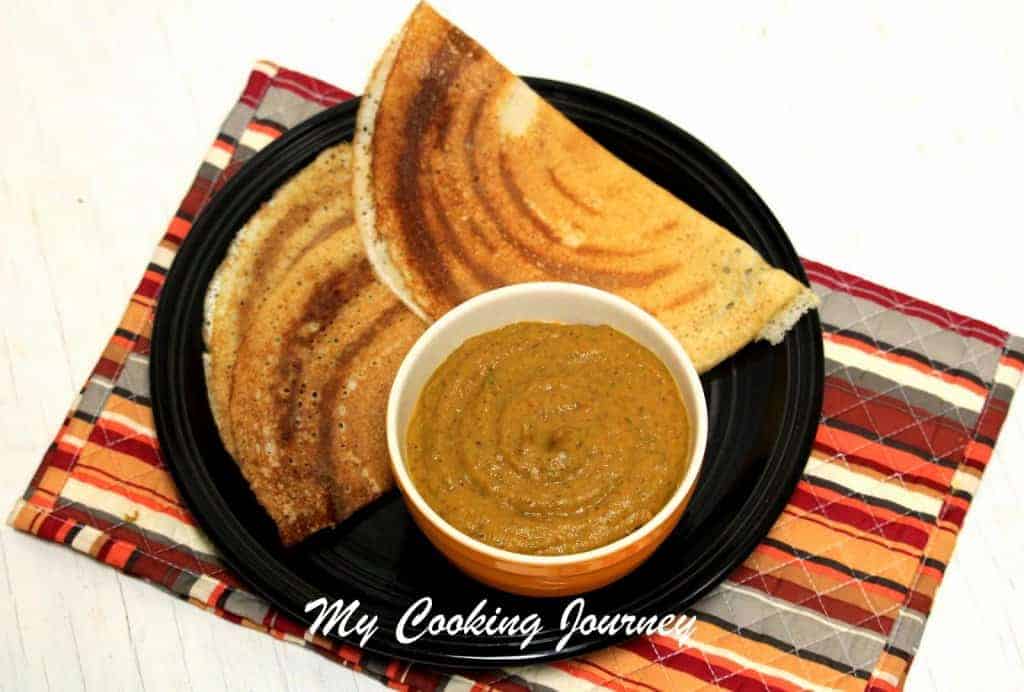 Ingredients to make Vengayam Thakkali Kothamalli Chutney - serves 4-6
Onion - 2 medium or 1 large (Coarsely chopped)
Tomatoes - 3 (chopped)
Cilantro - 1 cup loosely packed (leaf and stem)
Oil - 1 tbsp
Mustard seeds - 1 tsp
Ullutham Paruppu / Urad dal - 2 tbsp
Red chilies - 3 or 4 (adjust based on the spice level)
Salt - to taste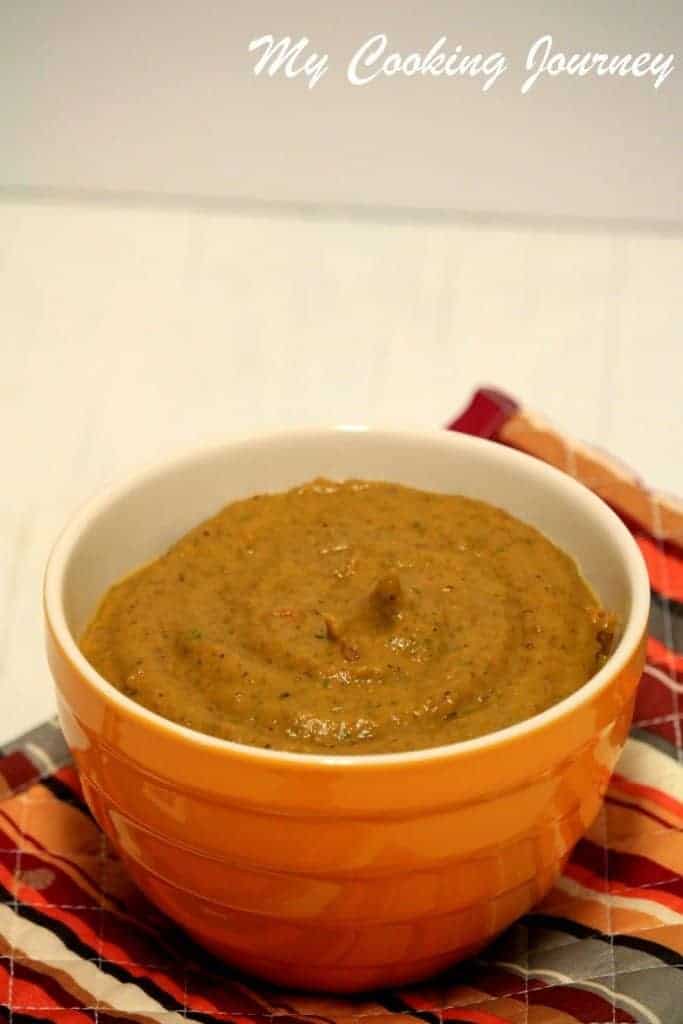 Procedure -
Heat the oil in a pan and then add the mustard seeds. Once the seeds splutter, add the red chilies and urad dal and fry until golden brown.
Now add the chopped onions and saute until translucent. Add the chopped tomatoes and cilantro and fry until the tomatoes become soft. Add the salt and mix well.
Turn off the flame and let the mixture cool down to room temperature. Now grind it in to a smooth chutney adding very little water if needed.
I served the Vengayam Thakkali Kothamalli Chutney with Dosai!