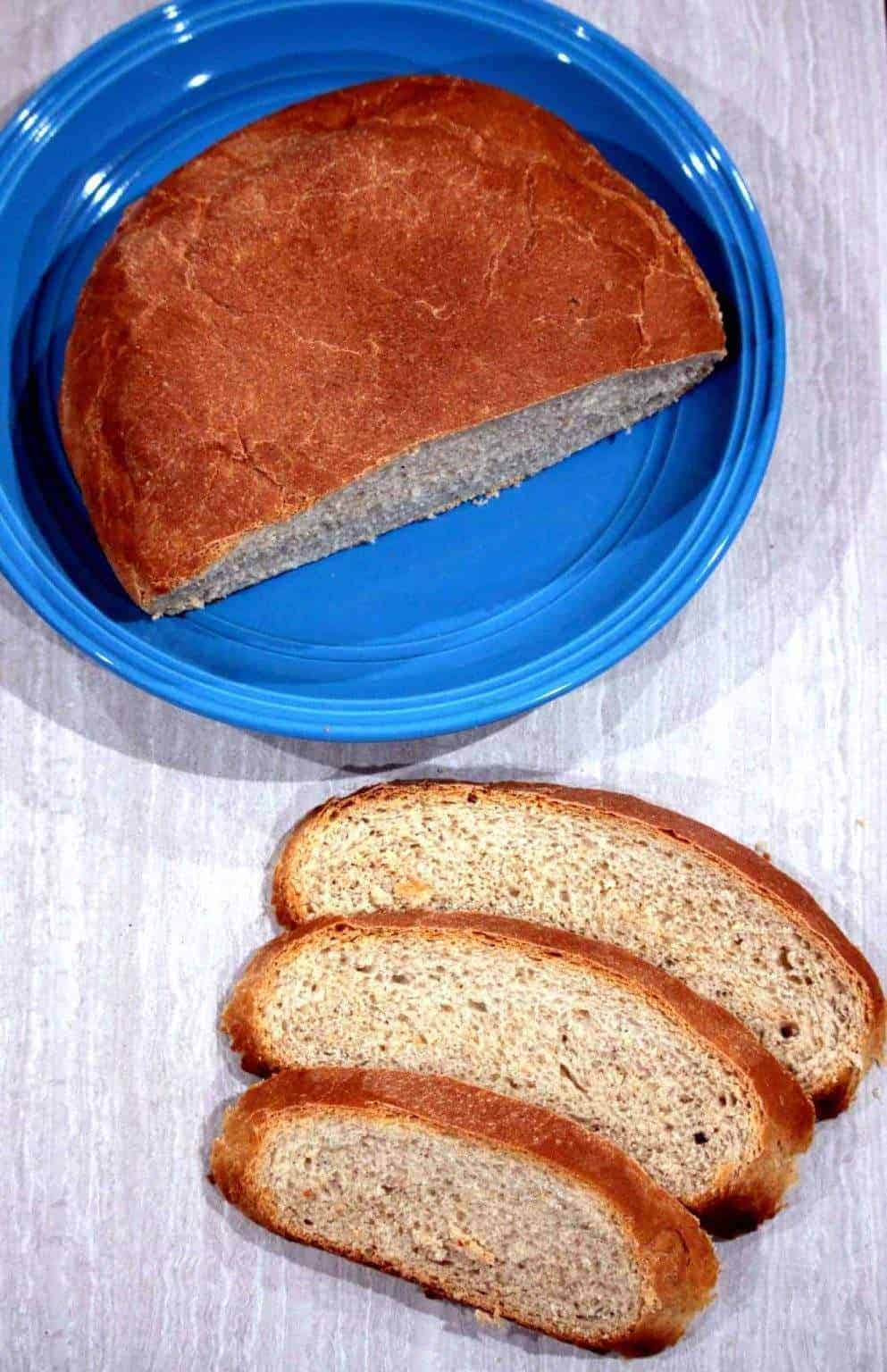 This was one of the breads that was chosen for the alphabet Y long before the Mega marathon started. The recipe for Yemarina Yewote Dabo, the Ethipian spiced honey bread was pretty straight forward and I kept postponing the bake. Finally, I baked the bread last evening and my whole house was just smelling awesome. The spices in the bread along with the honey made the bread really flavorful.
I was really tempted to buy a dutch oven before I got to bake the bread. I have been asking my husband for a long time to buy me a dutch oven, but I still haven't gotten lucky. Hopefully I have passed along enough hints for my husband to buy it for Mother's day. This was the first time, I had formed a free loaf and I was very anxious until I baked it. I was really hoping that it would not lose its shape and become flat when rising or baking. Thank God that the bread retained its shape and baked beautifully.
The major spice in the bread was coriander powder. I did not have any coriander powder in hand. I just quickly dry roasted whole coriander powder and powdered it in my spice grinder. The flavor of coriander powder with ginger, cinnamon and cloves worked great. Honey added a lovely sweetness to the bread and all it needs is some butter to enjoy it.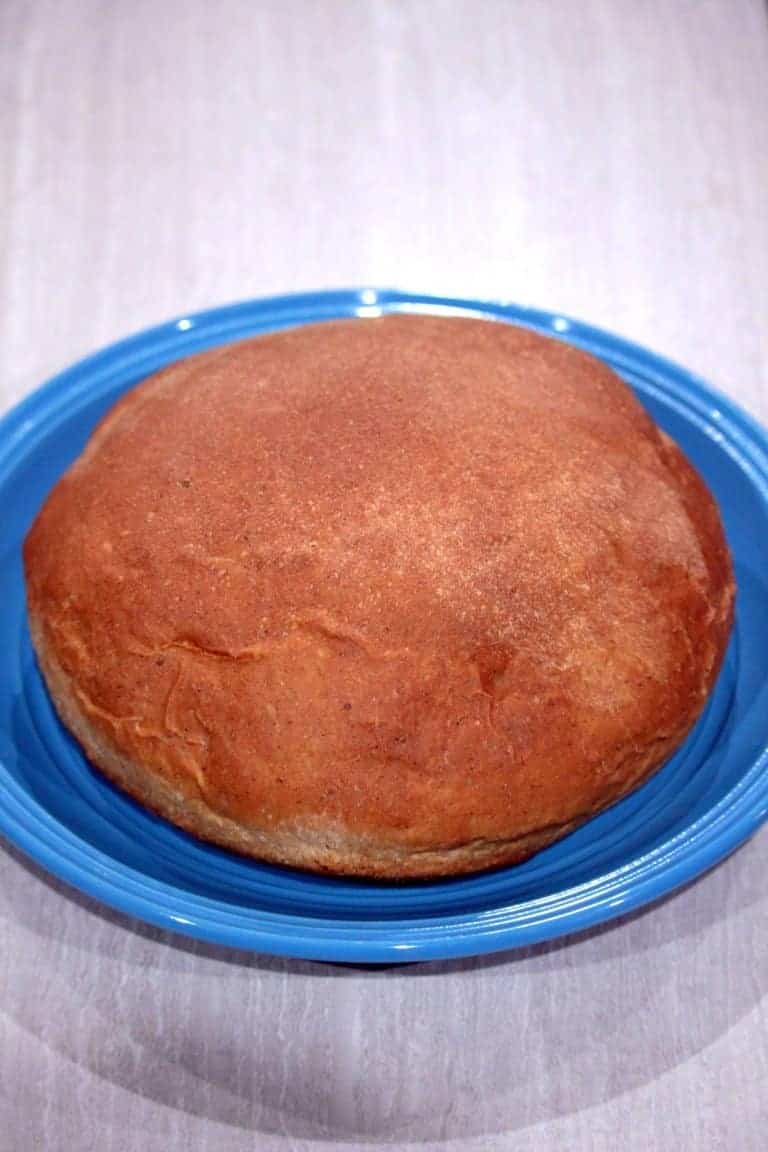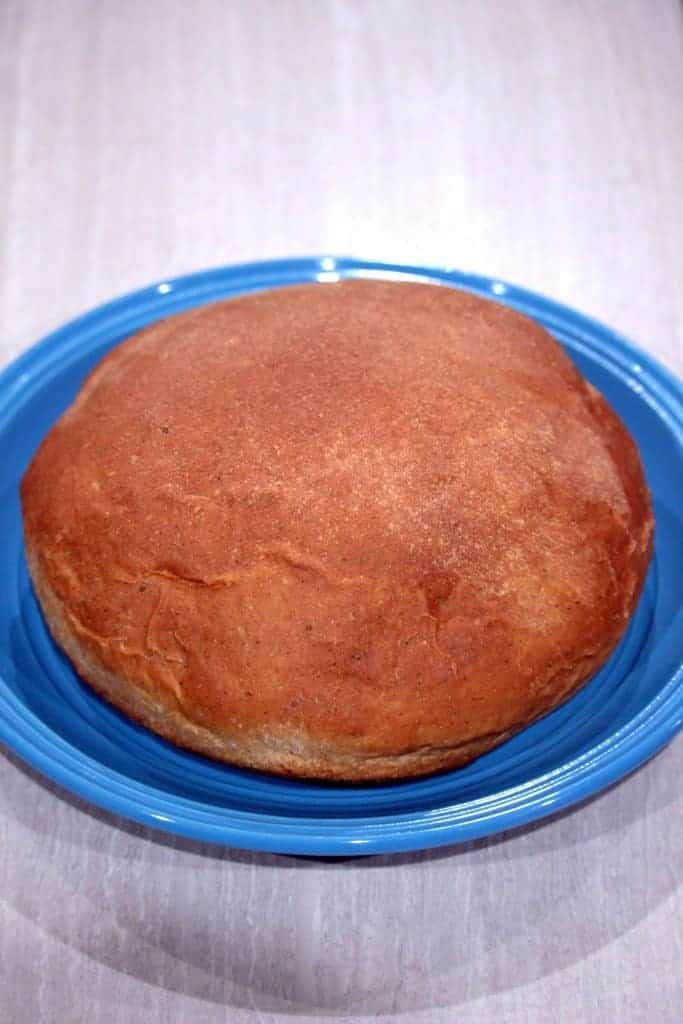 Preparation time – 15 minutes plus about 2 1/2 hours of resting time
Baking time – about 40 minutes
Difficulty level – easy
Recipe adapted from – Tara's Multicultural Table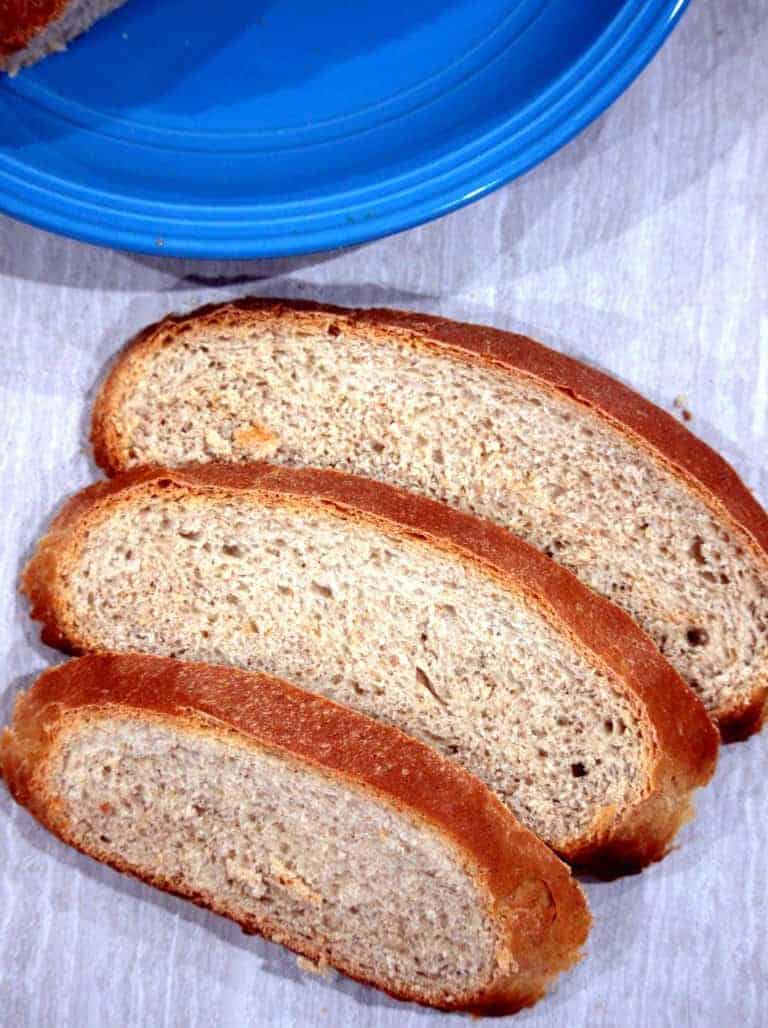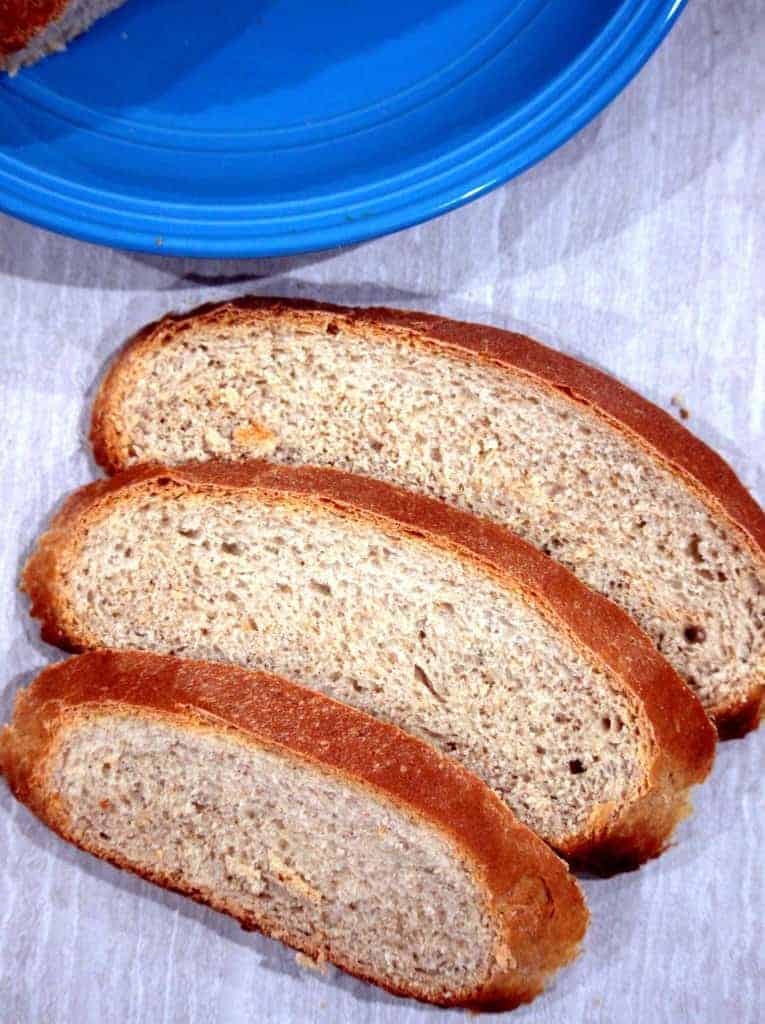 Ingredients to make Yemarina Yewotet dabo – Makes a 8 inch round loaf
All purpose flour – 2 1/4 cups to 2 1/2 cups
Active dry yeast – 1/2 tbsp
Whole milk (lukewarm) – 1/2 cup
Lukewarm water – 1/4 cup
Honey – 1/4 cup + 1 tsp
Coriander powder – 1/2 tbsp
Cinnamon – 1/4 tsp
Clove powder – 1/8 tsp
Dry ginger powder – 1/8 tsp
Salt – 3/4 tsp
Unsalted Butter (softened) – 2 tbsp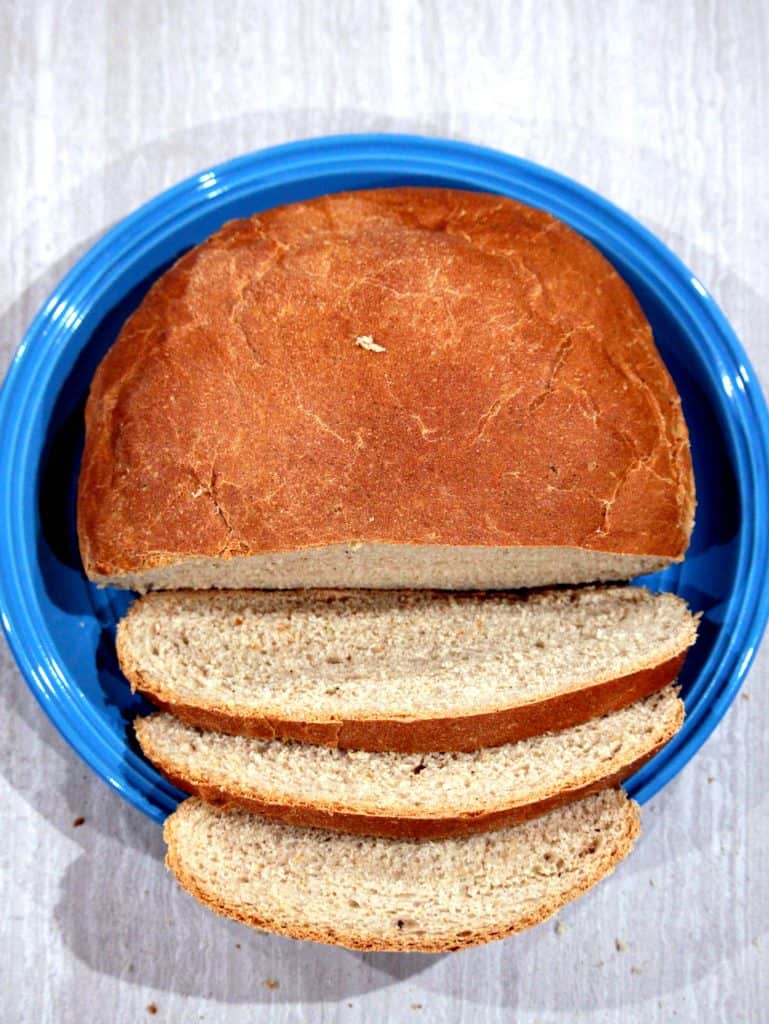 Procedure to make Yemarina Yewotet Dabo –
To make the dough –
In a measuring cup, measure the lukewarm water and add the active dry yeast and 1 tsp of honey to it. Mix well and cover with a cloth. Let the yeast proof for about 10 minutes.
I made the dough in my stand mixer. When the yeast is proofing, add the lukewarm milk, coriander powder, cinnamon, cloves and ginger powder to the mixer bowl.
Mix well and then add the honey, salt and butter to the bowl. Add 1 cup of flour and then mix them to combine.
Now add the yeast mixture to the bowl and mix to combine. Slowly add the rest of the flour, 1/2 cup at a time and keep mixing until the dough starts to leave the sides of the bowl.
Knead the dough for 7 to 8 minutes until it is very soft.
Place the dough in a greased bowl and let it rise until doubled in volume. It took me 1 1/2 hours.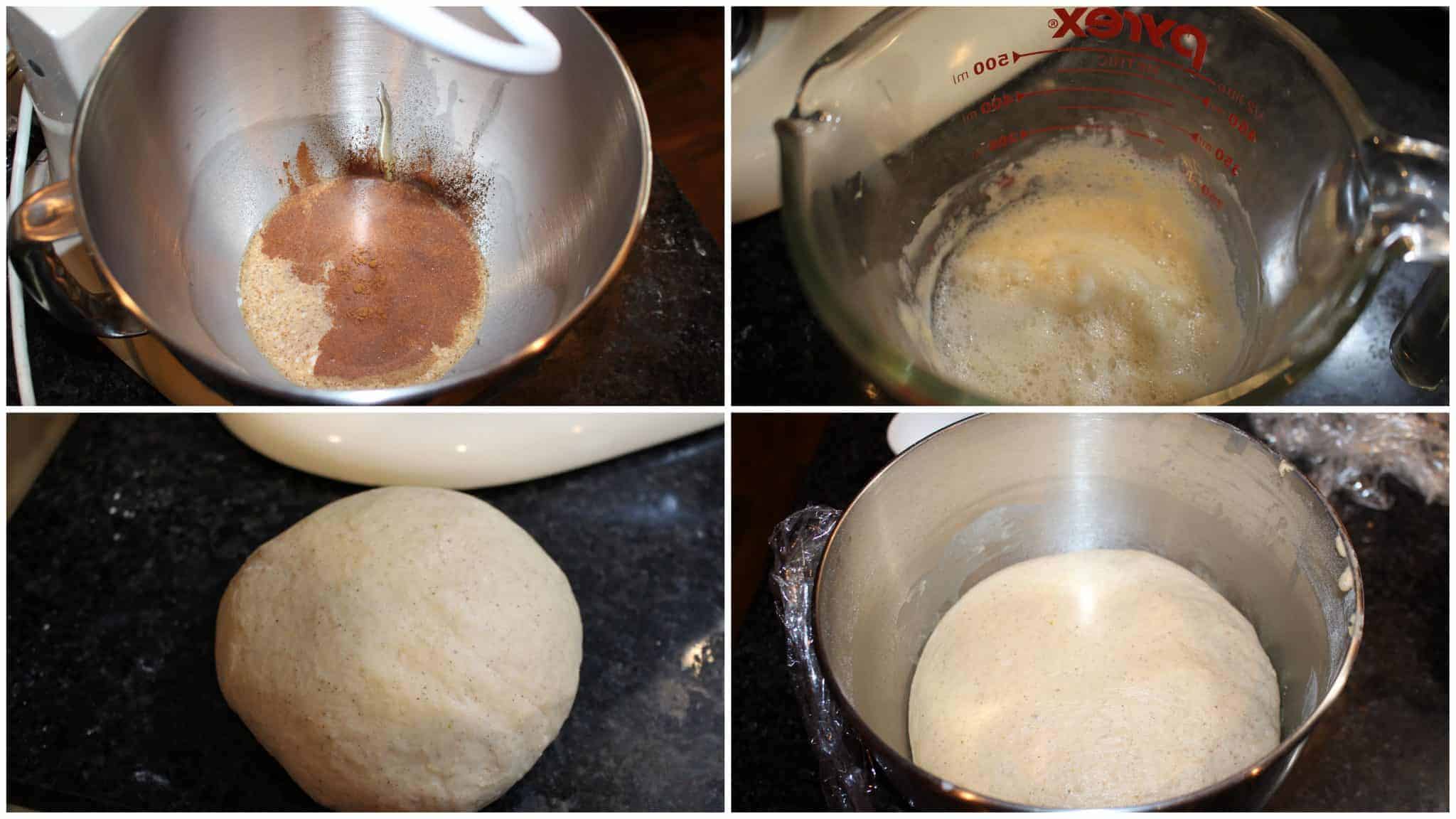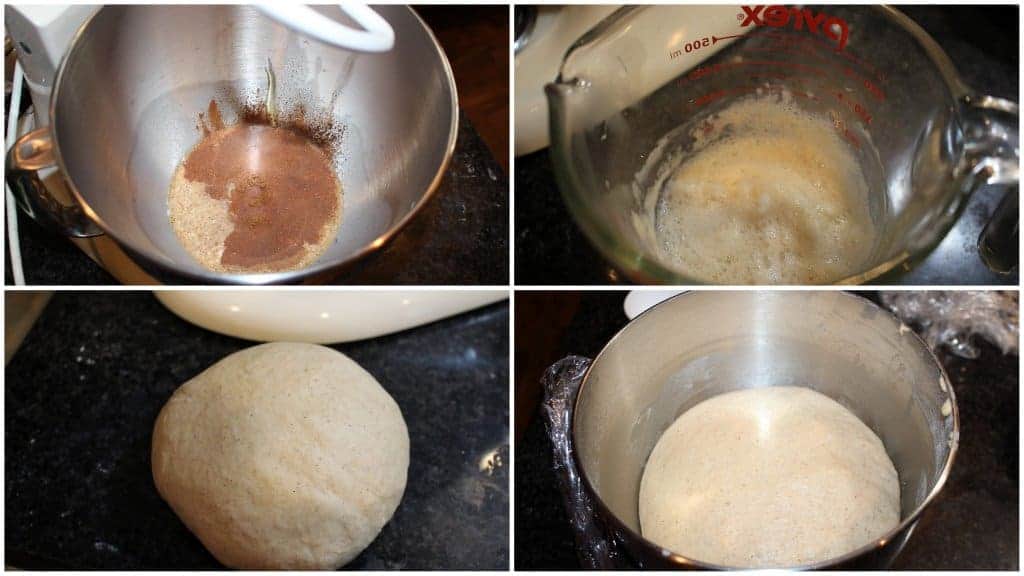 To shape and bake the bread –
Grease a deep dutch oven pan or a rimmed cake pan.
Once the dough has risen, deflate it gently and knead for a minute.
Form a taut ball and place it on the greased baking pan. Cover the pan loosely with greased plastic wrap and then a towel and let it rise again for about an hour or until puffy.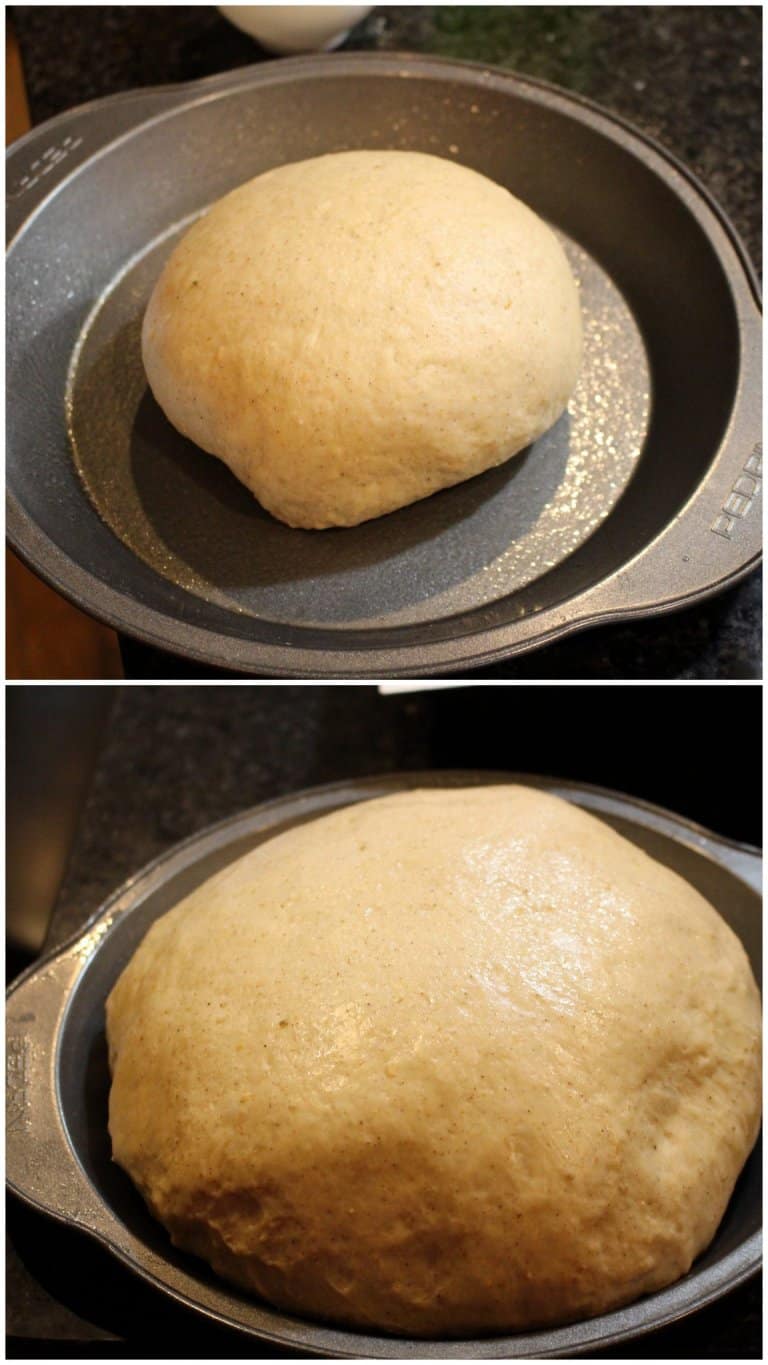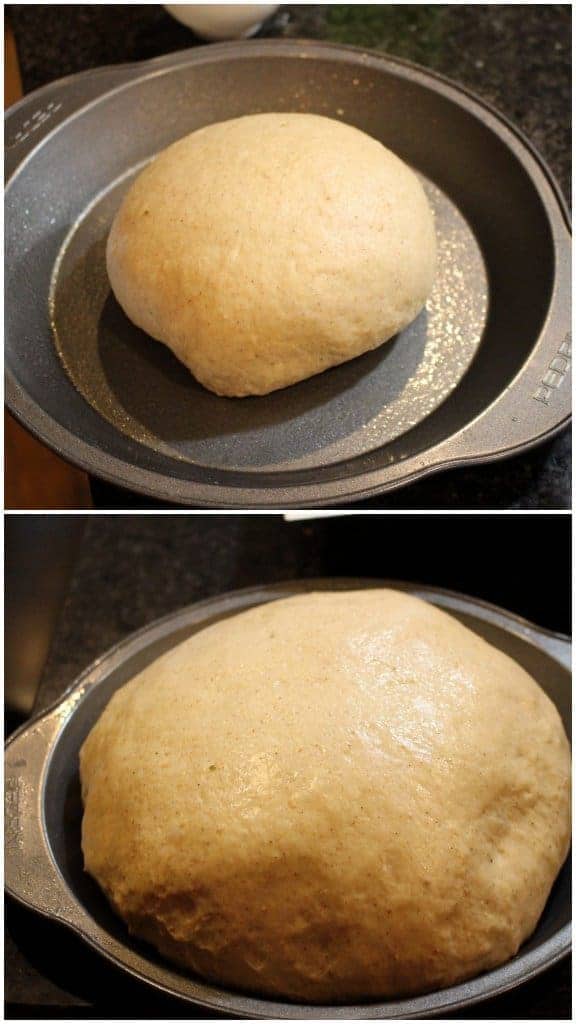 During the last few minutes of the rising time, preheat the oven to 325 F.
Bake the bread for about 35 to 40 minutes or until golden brown in color and sounds hollow when tapped.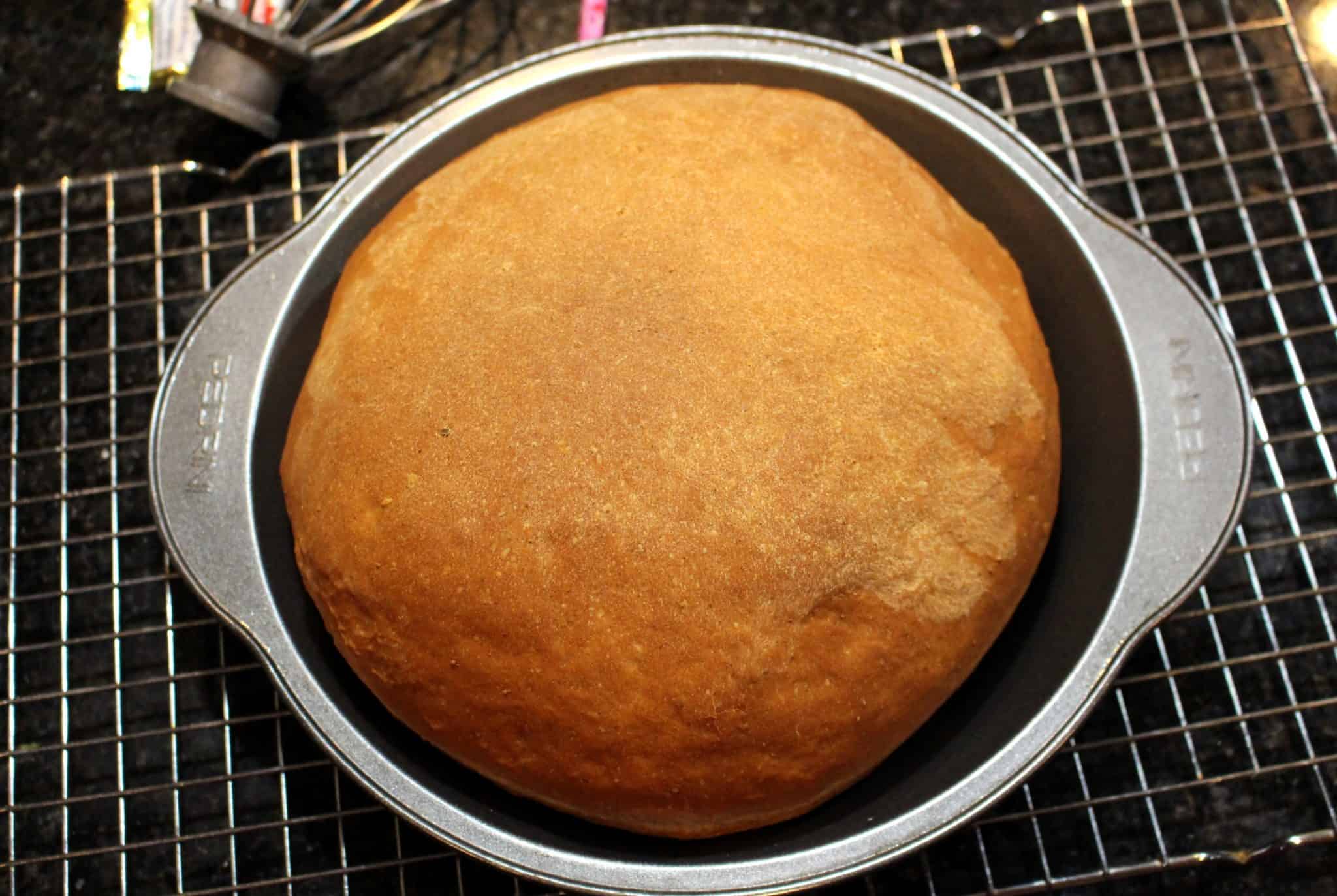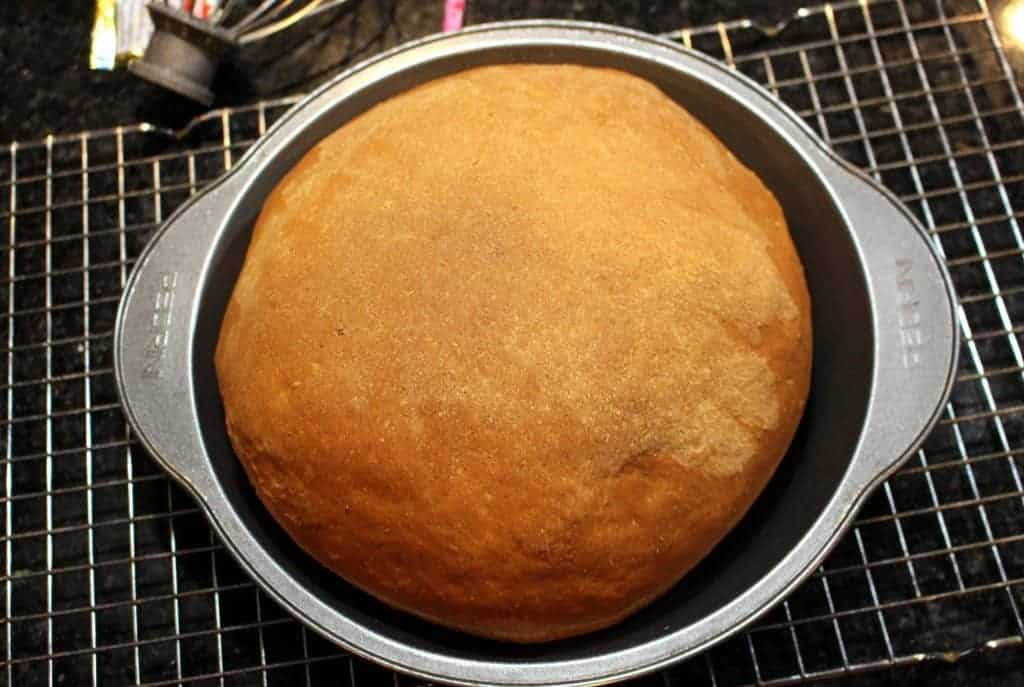 Cool the bread completely in a rack before slicing.