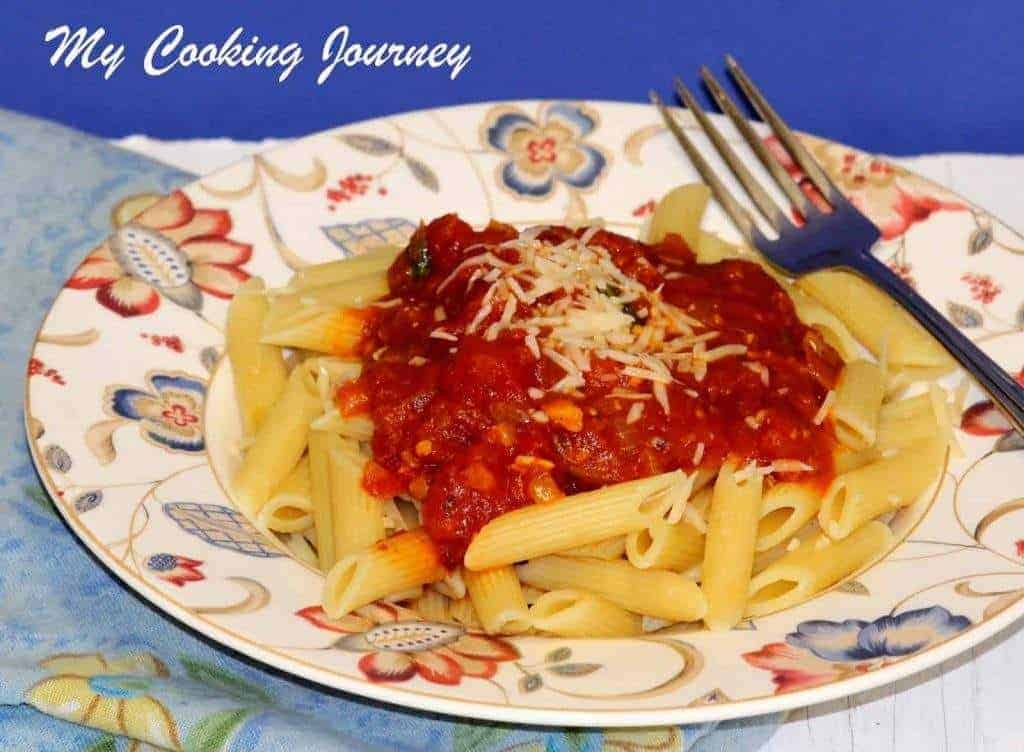 This is one of the hottest sauces that I have tasted in the Italian cuisine. There might be several other recipes that are spicier than this that I have not tasted yet. The only place I have eaten Arrabbiata sauce is in Olive Garden and it is my husband's favorite. Almost every time we eat there he asks the regular marinara sauce to be substituted with this (except when he is eating
Fettuccine Alfredo
).My kids love to eat at Olive Garden, so we are there at least once a month. The major taste difference that I have found between the regular
marinara
and this sauce is that Arrabbiata has loads of garlic and is very spicy. I have seen pieces of fresh red chilies in the sauce that makes it quite spicy. I have tried to mimic the Olive Garden flavors in this sauce and I think I quite succeeded in that as my son yelled, Amma – this tastes just like the spicy sauce in Olive Garden.
This Penne All 'Arrabbiata is my last recipe for this weeks Blogging Marathon under the categories from Wikipedia. This recipe is from the
Sauce stub
.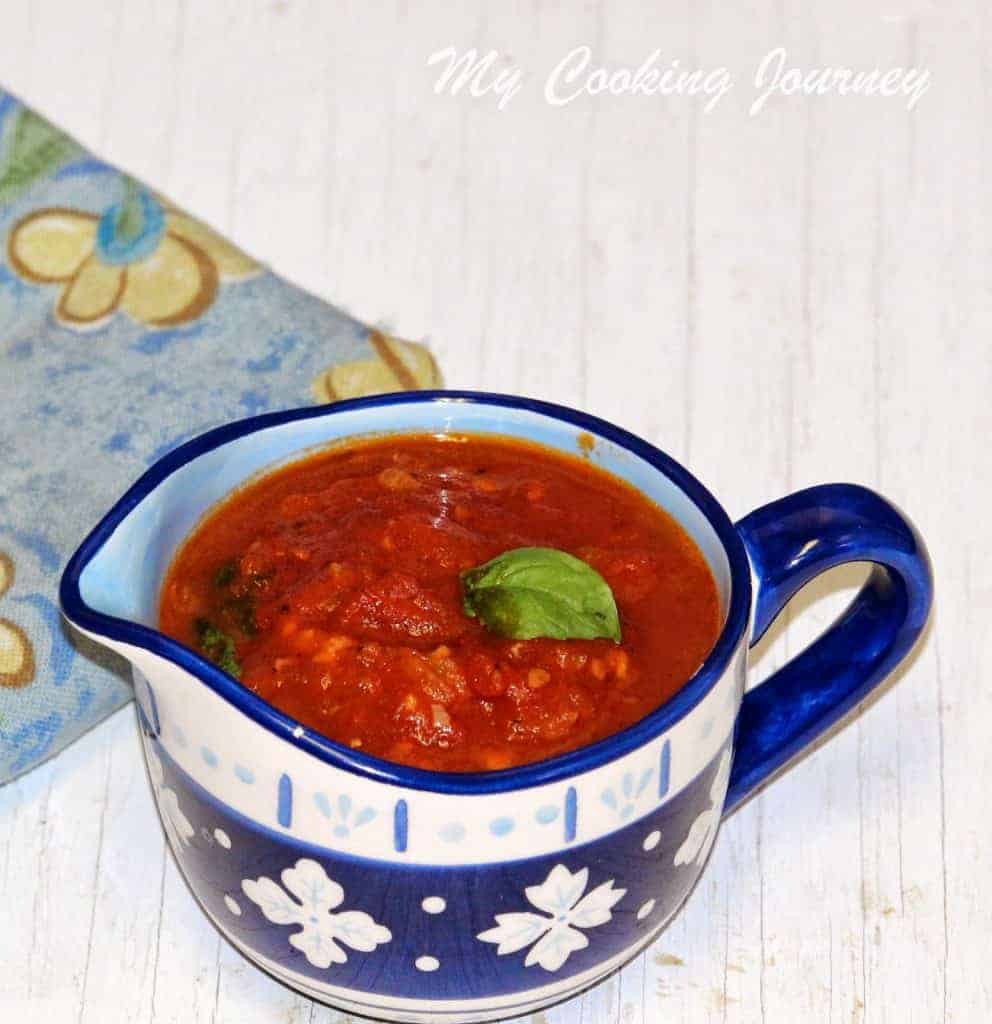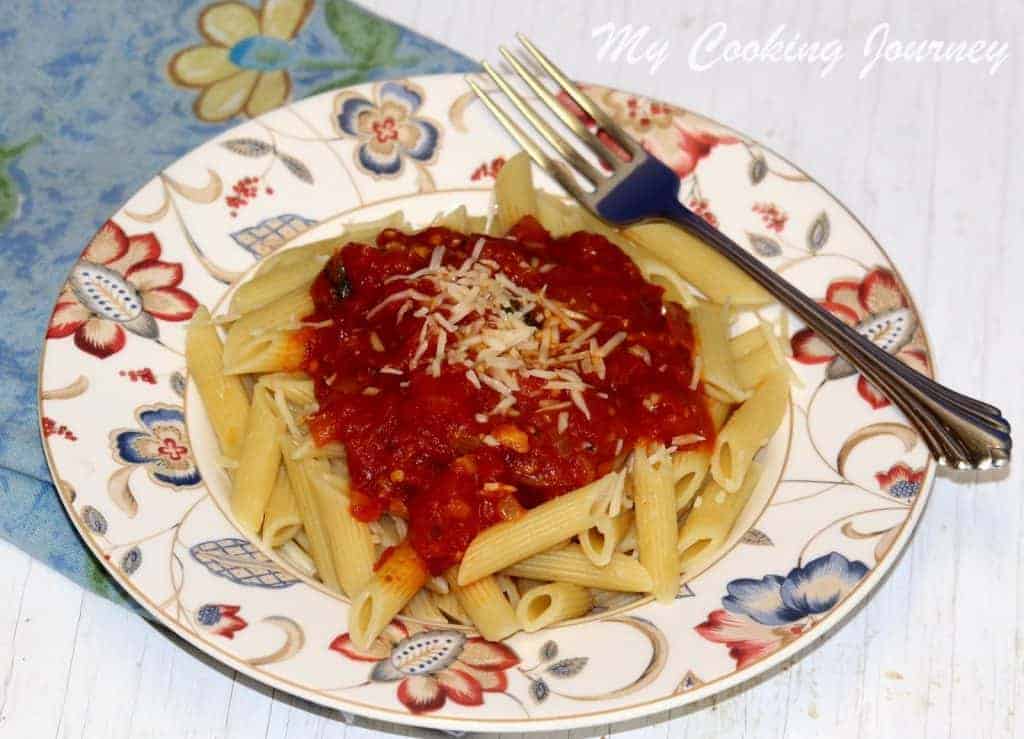 Preparation time – 10 minutes
Cooking time – 30 minutes
Difficulty level – easy
Ingredients to make Penne All 'Arrabbiata – (Serves 6)
Canned Diced tomatoes – 1 – 28 oz
Canned tomato puree – 1 – 14 oz
Onion – 1 (finely chopped)
Garlic – about 5 large cloves
Fresh red chilies – 2 or 3 (I used 2 green ones)
Crushed red pepper – 2 or 3 teaspoon
Sugar – 1 tablespoon
Salt – to taste (if needed)
Dried oregano – 2 teaspoon
Basil – to garnish (optional)
Olive oil – 4 to 5 tablespoon
Parmesan cheese – to garnish (optional)
Penne pasta – 1 pound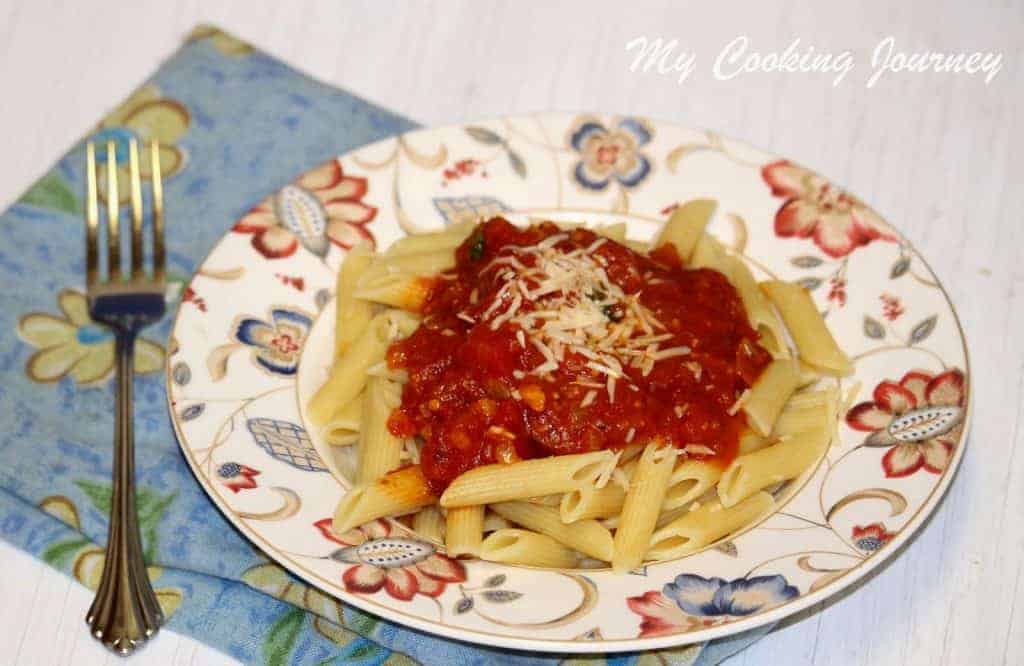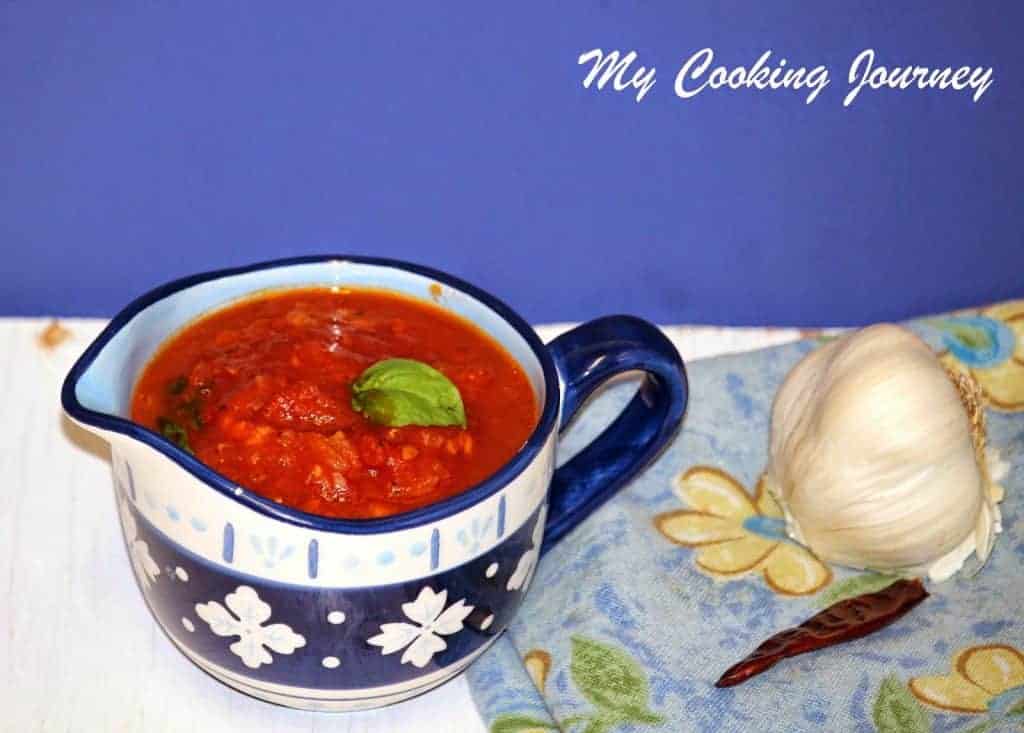 Procedure –
In a deep pot, heat the olive oil. To get closer to the restaurant flavor, use more oil. I used about 5 tablespoon of olive oil. Sauté the chopped onions until translucent and then add the minced garlic. This is a lot of garlic, but that is the flavor of the sauce.
Sauté for about 20 seconds and then add the canned tomatoes (diced and puree). Add the green chilies, crushed red pepper, sugar, oregano and salt and mix well. If your canned tomatoes have salt in it go very easy on the salt. You might not need any.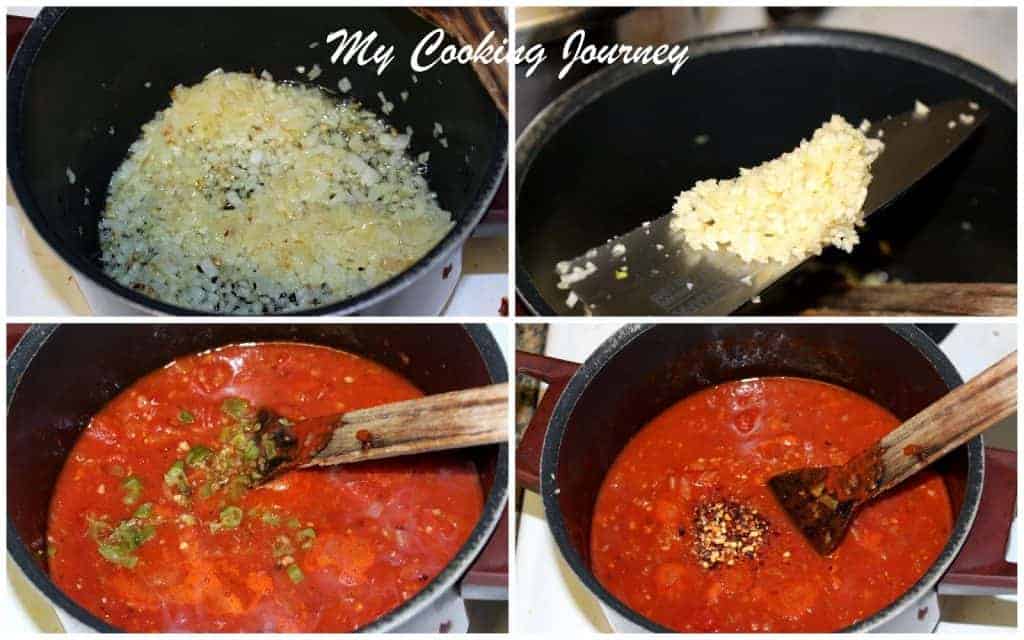 Let the mixture come to a boil and then simmer for about 20 minutes.
Cook the pasta as it says in the box and then drain it.
Top with the sauce and garnish the Penne All 'Arrabbiata with parmesan cheese.