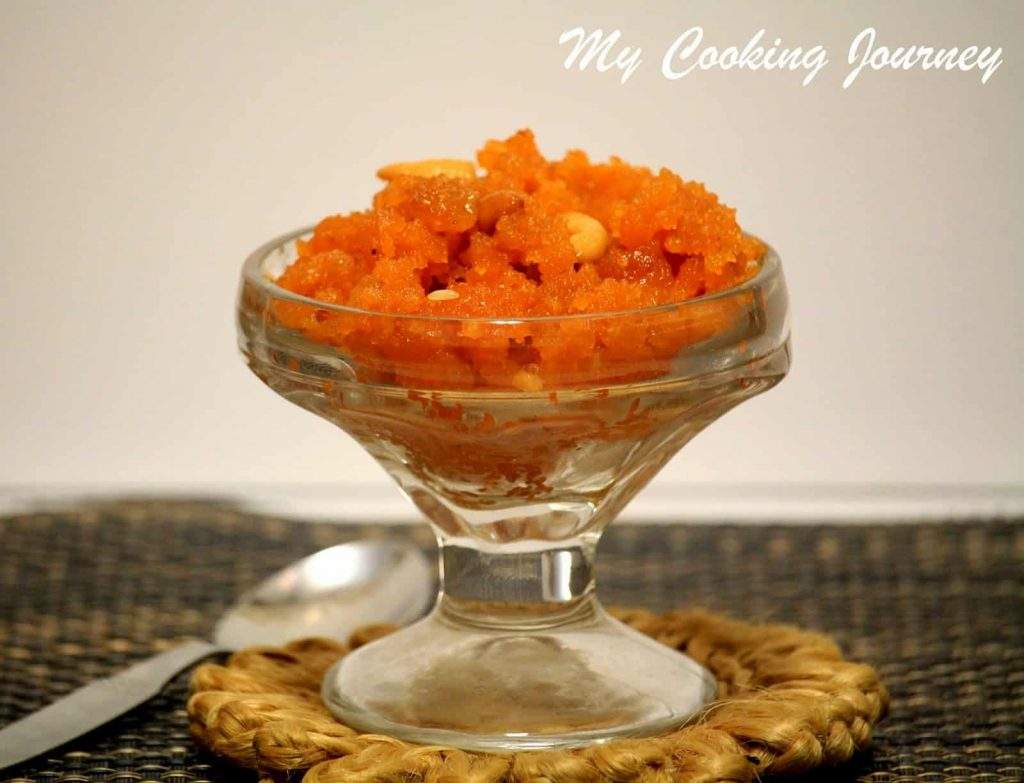 Kesari is something that my boys love to eat any day. I often make some traditional sweet to satisfy their sweet buds (and also mine). Because of this, my boys have gotten used to eating traditional sweets. I often make rava (semolina) kesari and Semiya (vermicelli) kesari, but have never made aval kesari before. Last week when thinking of what to make for prasadam to take to temple, my mom suggested that I make aval kesari. This kesari is very simple to make and is ready within 30 minutes.
I also happened to have a lot of aval in the pantry. Aval has a long shelf period, but I wanted to use them up soon. So when I chose the theme of 'pick one ingredient and make three different dishes' for this week's Blogging Marathon, I knew I wanted to use Aval as my ingredient. So this is my first dish, a very common South Indian sweet made with Aval (poha).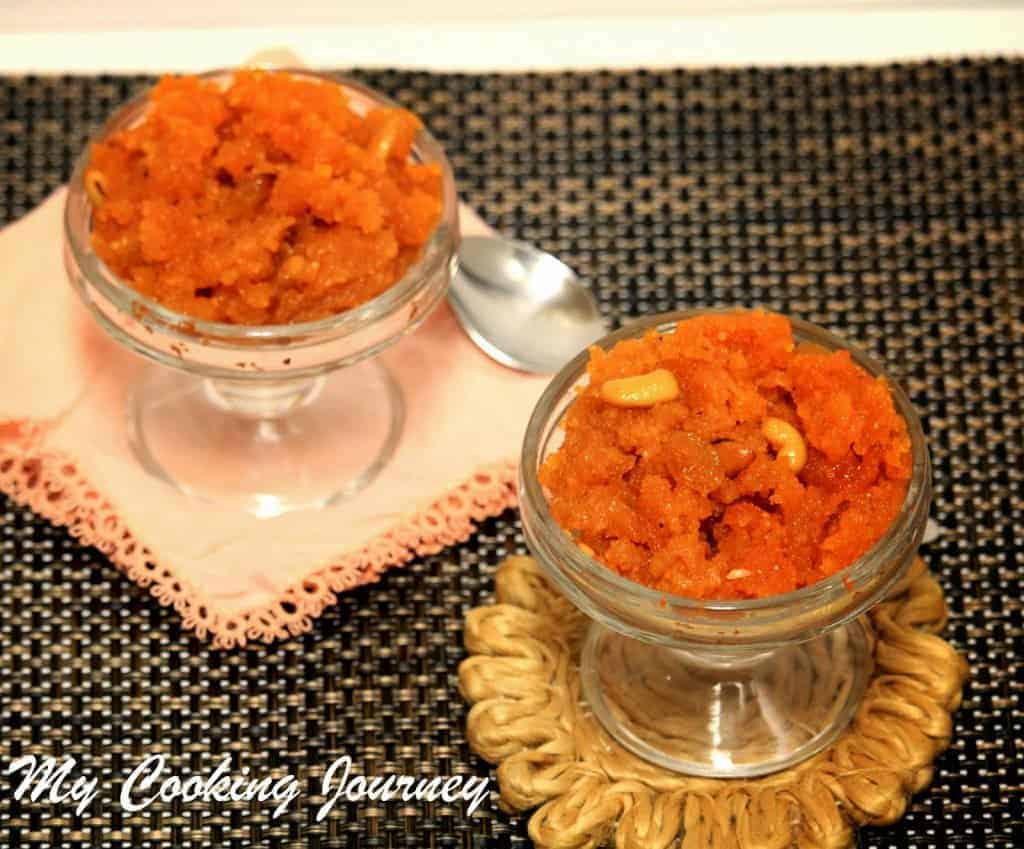 Aval is Lord Krishna's favorite snack to eat. Aval kesari is hence prepared on the occasion of Krishna Jayanthi / Janmashtami. I also got the opportunity to tell the story of friendship between Krishna and Sudhama (Kuchela). Eating aval kesari and listening to Krishna's story is a wonderful way to spend an evening with kids.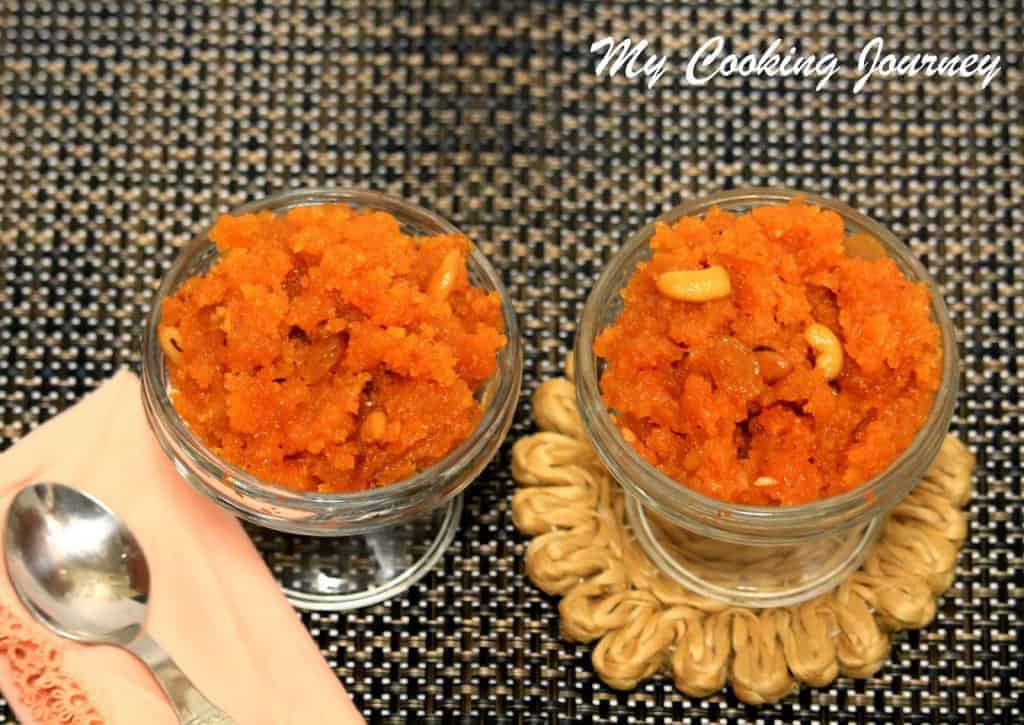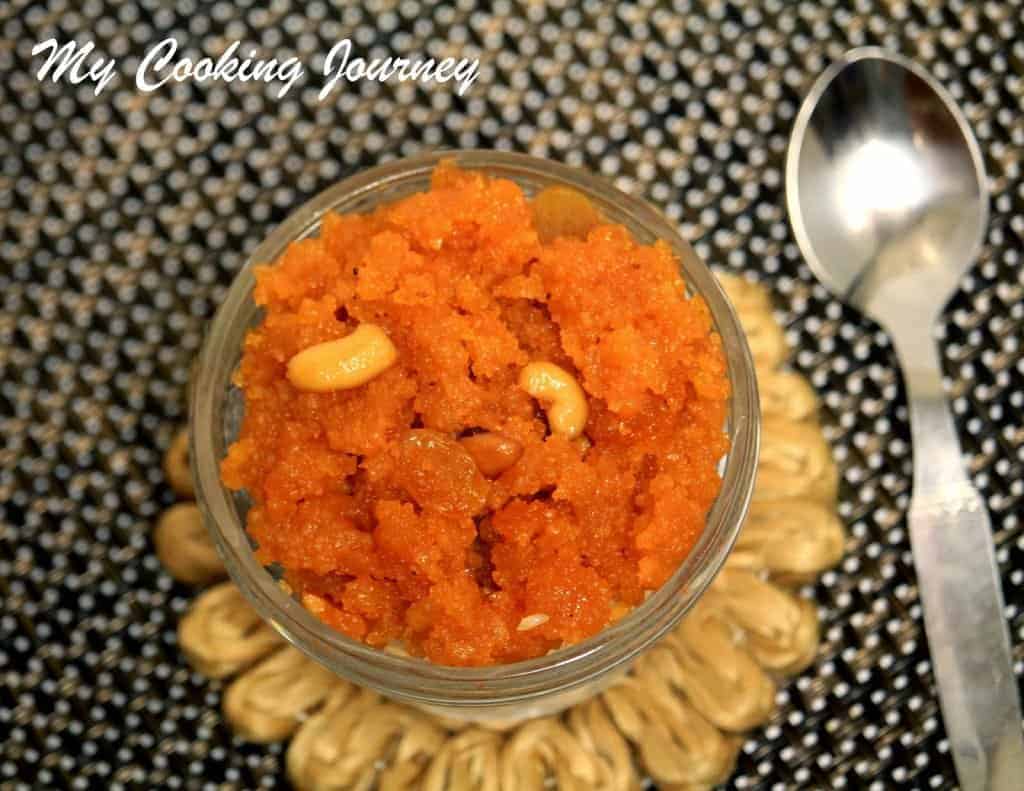 Preparation time – 10 minutes
Cooking time – 30 minutes
Difficulty level – easy
My other recipes with aval -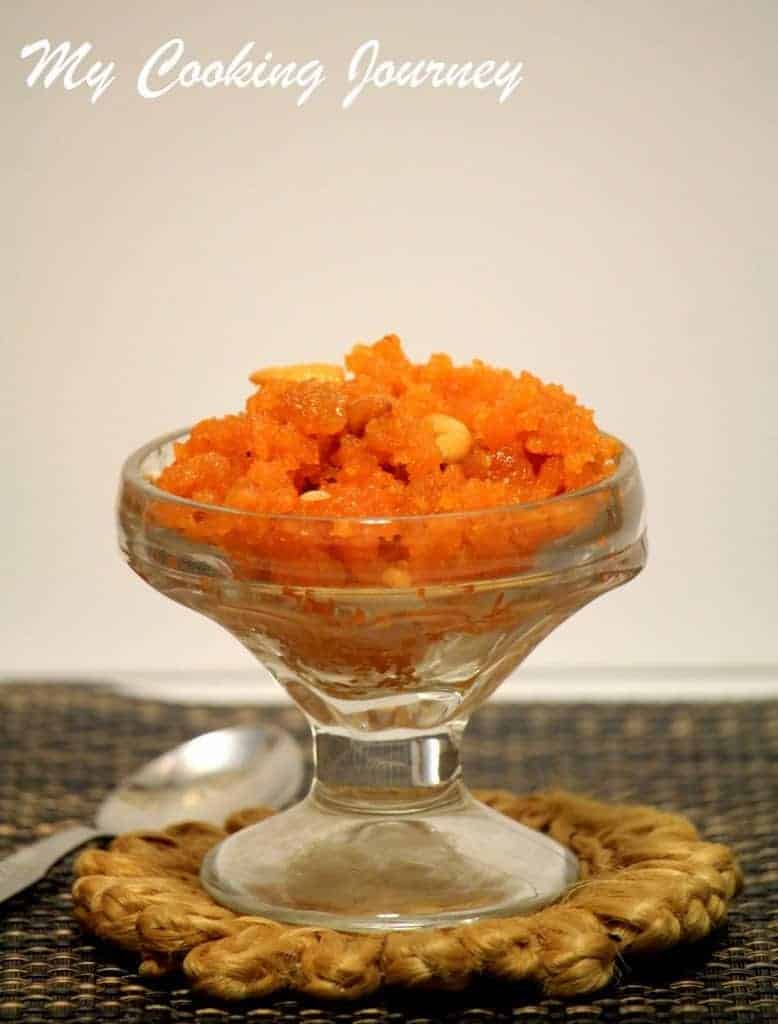 Ingredients to make Aval Kesari – Serves 4-6
Aval / poha – 1 cup (I used medium thick variety)
Sugar – 1 cup
Ghee – 6 tbsp
Cardamom powder – ¼ tsp
Orange color – a pinch
Cashews – 3 tbsp
Raisins – 3 tbsp
Water – about 2-3 cups (depends on the aval)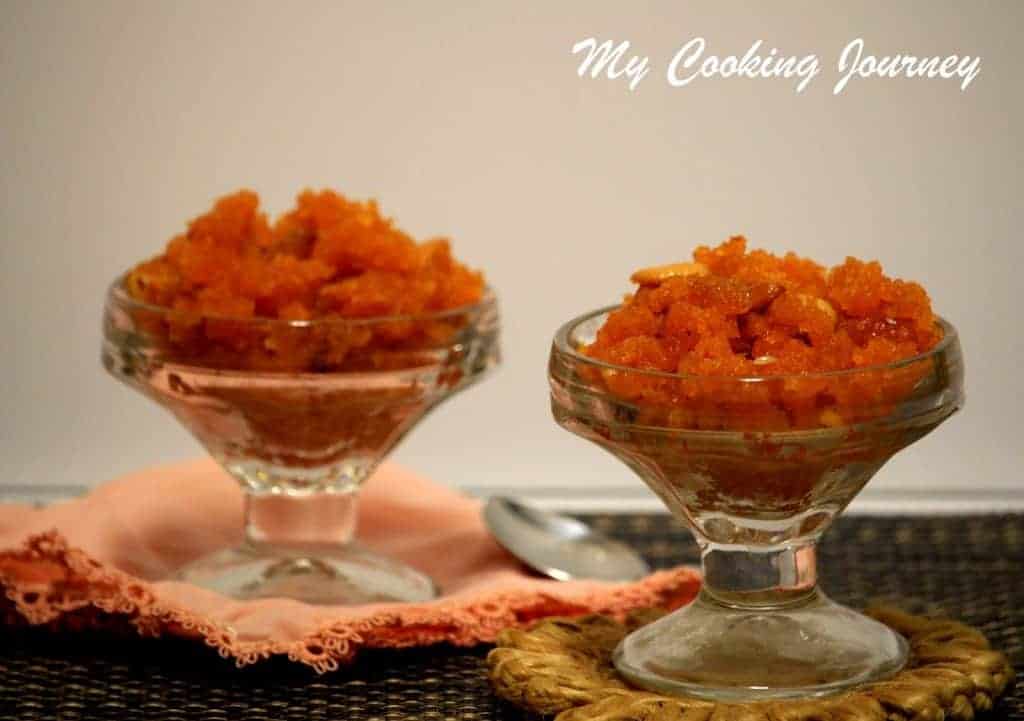 Procedure to make Aval Kesari –
Grind the aval to coarse rava like powder in the mixer. This helps the aval to cook quickly and evenly.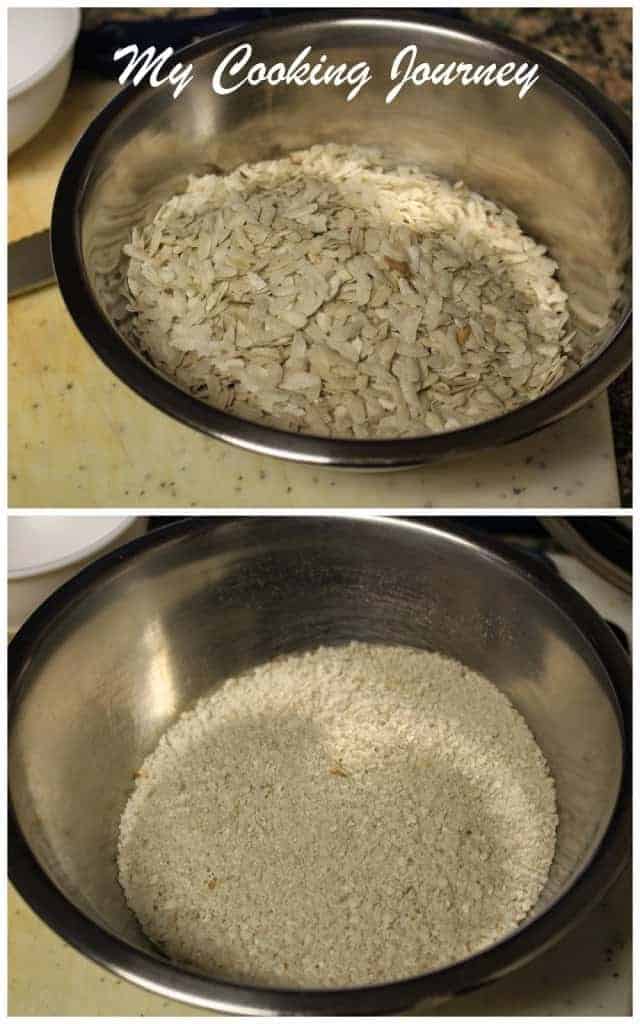 In a pan, heat about 3 tbsp of the ghee and fry the powdered aval. Carefully fry it in low-medium flame until it golden brown. Keep stirring to avoid burning the aval.
Simultaneously bring about 3-4 cups of water to a boil. When the aval is fried to light brown color, reduce the flame to the lowest and carefully add the hot water to the pan. Add about half of the water and let the aval absorb the water and cook. Gradually add up to a cup more of water and let the aval cook. Once the aval cooks well and becomes solid, add the entire content of the sugar.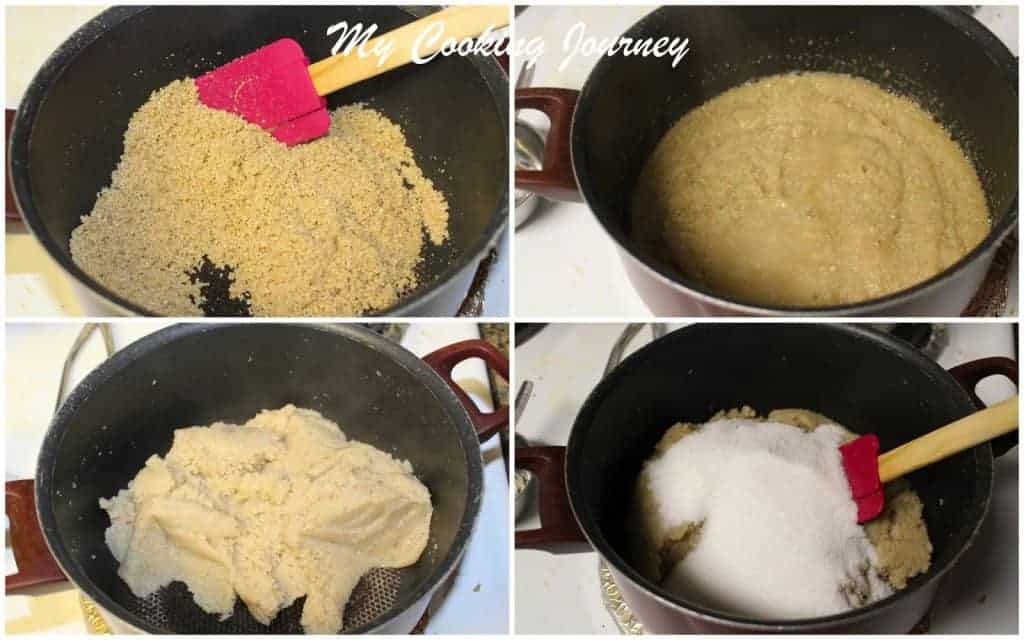 The mixture will liquefy once the sugar is added. Mix well and add the edible color and 2 tbsp of ghee. Mix in low flame until the kesari starts to leave the side of the pan and thickens a bit. This should not take more than 5 minutes.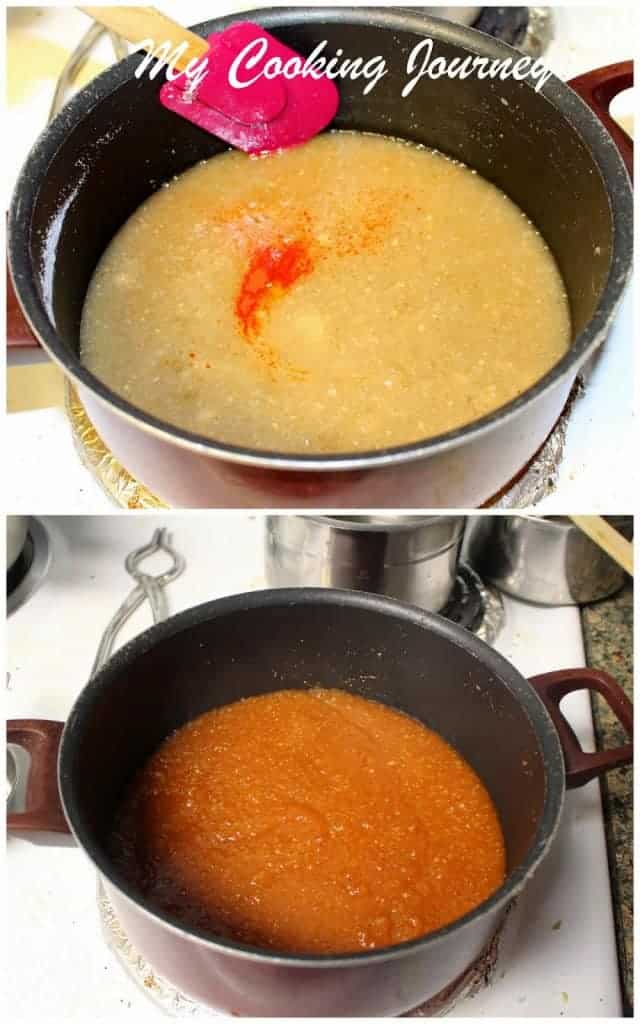 In a small pan, heat the remaining 1 tbsp of ghee and fry the cashews, raisins and cardamom powder. Add it to the kesari and mix.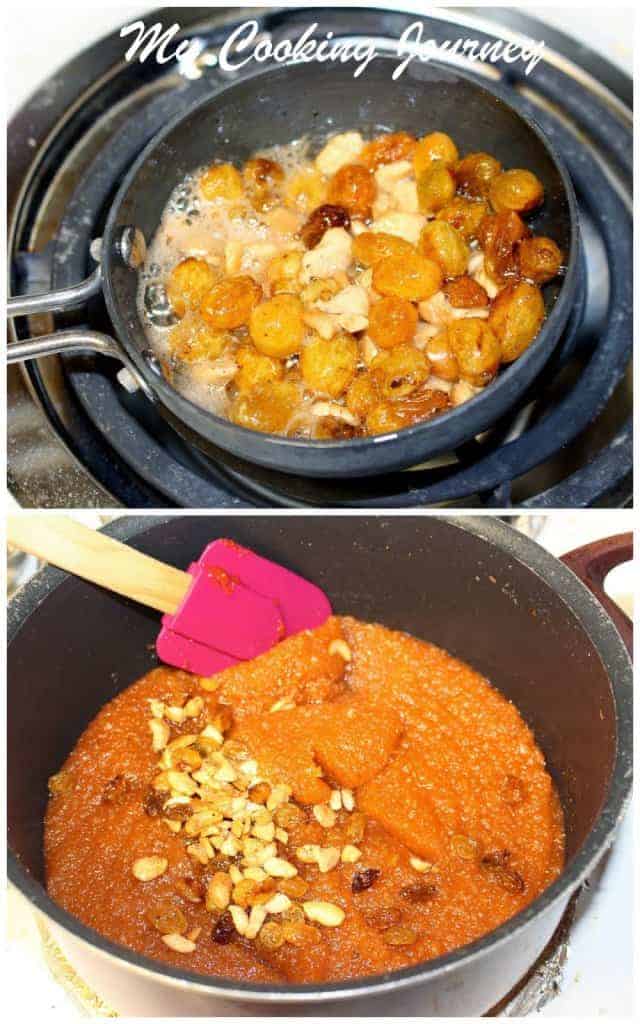 Serve warm or at room temperature.