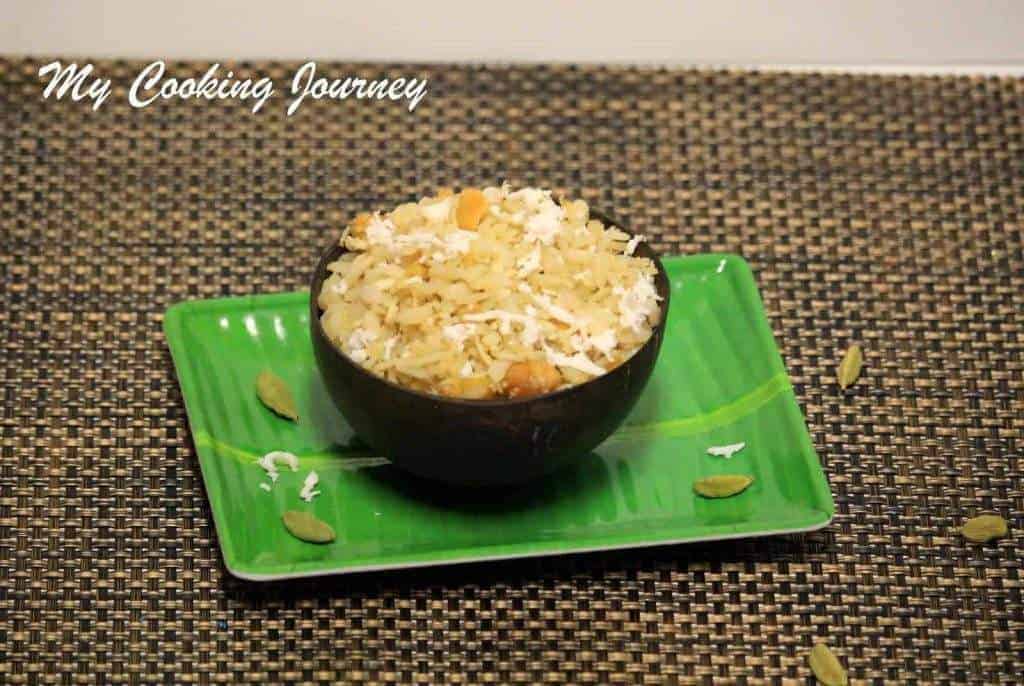 Evening snacks are my weakest forte. I always struggle to come up with something to feed the kids after school. When growing up, my paati used to make this awesome and quick sweet aval which is my favorite way to eat aval. For some reason, I have never made the Dhidir Aval myself. When thinking for some quick recipe with aval for my 'one ingredient, three recipes' category, this recipe came to my mind. I made this one evening for kids snack and they loved it. I also enjoyed a big bowl of it thinking of my paati and my days growing up.
This Dhidir Aval recipe needs no prior planning except for soaking the aval for few minutes. If using thin variety of aval, it softens pretty quickly. Also all we need is some crushed/powdered jaggery and coconut. Mix everything in a bowl and the snack is ready.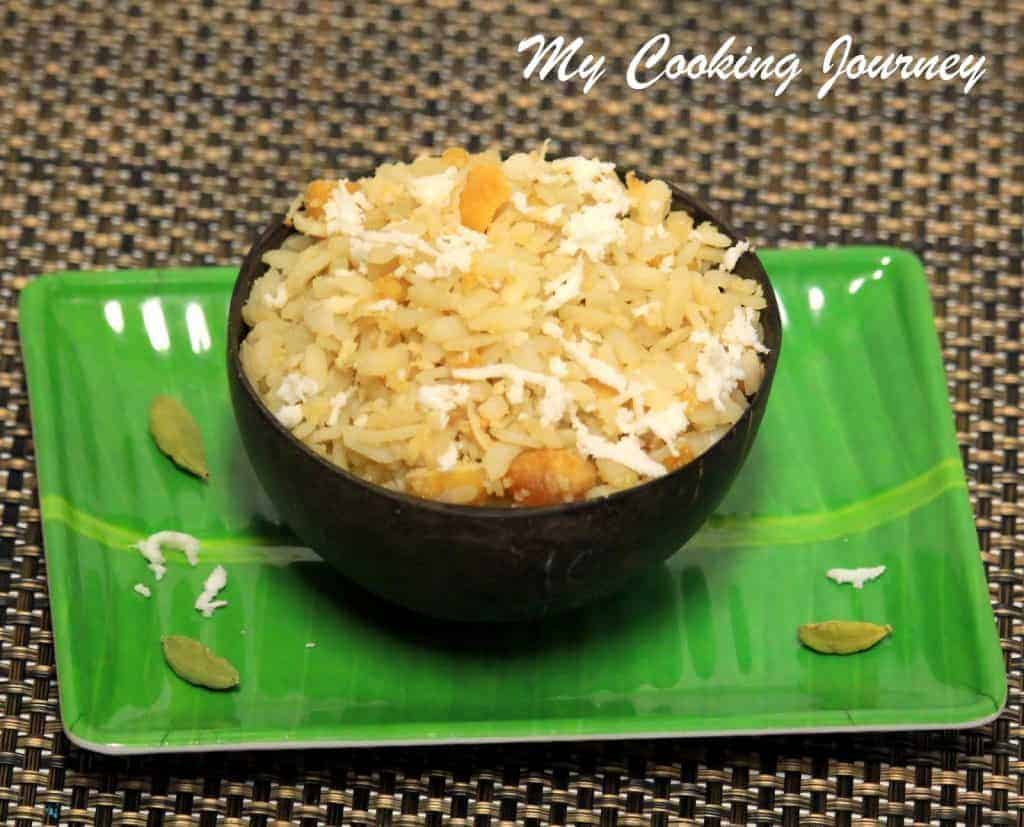 Ingredients to make Dhidir Aval – (serves 4 as snack)
Aval / Beaten rice flakes – 1 cup
Jaggery (crushed) – About ½ cup
Coconut – ¼ cup (grated)
Cardamom – 2 (pods removed and crushed)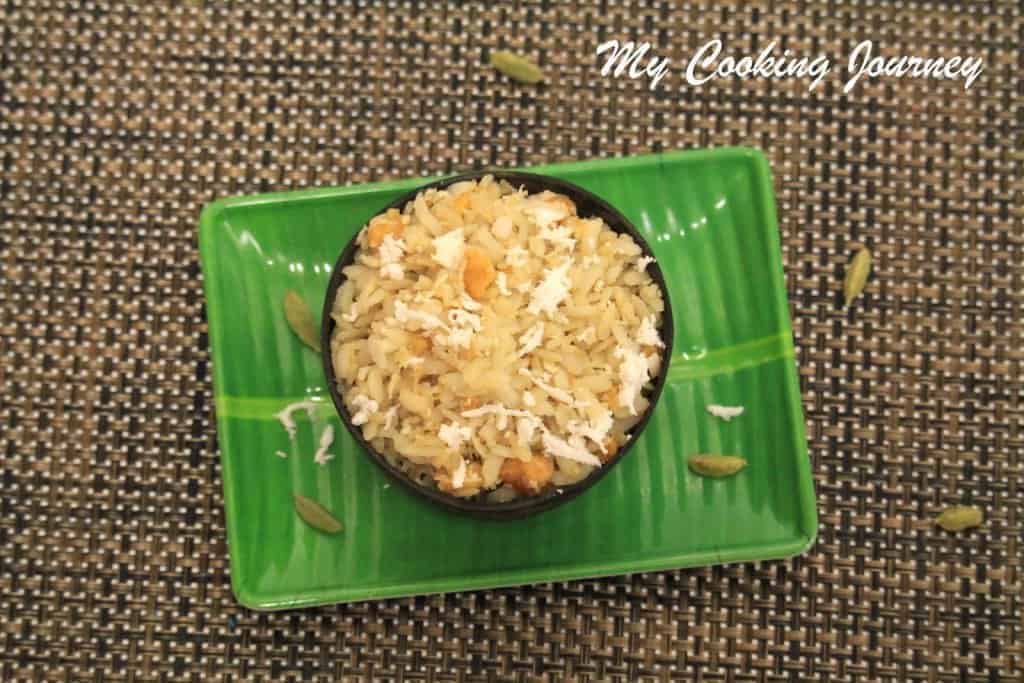 Procedure –
Wash the aval well and drain it. Leave it for few minutes to absorb the moisture and soften. If using medium thick aval, you might need to sprinkle some water and let it soak for 10-15 minutes. The aval should be just soft and not mushy.
Add the rest of the ingredients and mix well. Check for sweetness and adjust based on your liking.
Serve the Dhidir Aval immediately.