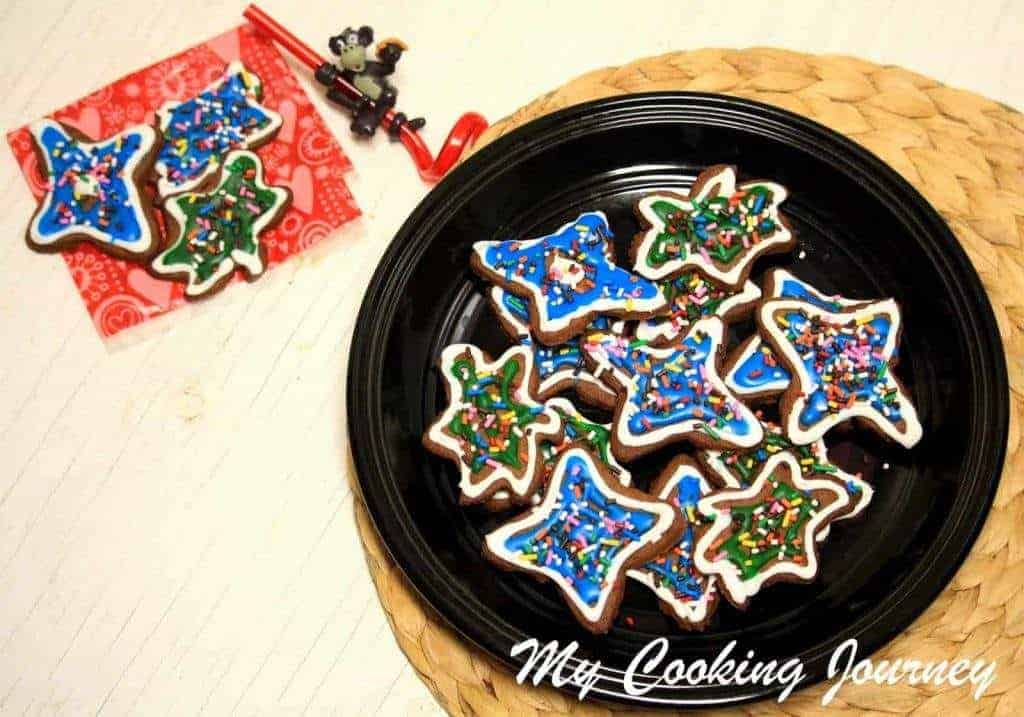 Christmas is long gone and since then my little one has been asking me to bake ginger cookies for him. Yes, you heard right! My 5 year old loves ginger flavored cookies. I usually bake old fashioned ginger cookies for giving out as gifts during the holiday season and he simply loves them. He turned 5 very recently and I was thinking of what cupcakes to bake to send to his school. Last year I had made strawberry cupcakes with strawberry frosting and it was really liked by all the kids.
This year though in his new school, his teacher asked if I could send frosted cookies instead of cupcakes, since they were easy to handle and less messy. The minute my little one heard this, he wanted the ginger cookies. I told him that I would make a different ginger cookie and also told him that I would let him frost them.
I wanted a recipe that was not very heavily ginger flavored as I wanted the other kids to eat it as well. I found this recipe in 'The Cookie and Biscuit Bible' cook book and thought it will work great as it has ginger and cocoa powder which are both my little ones favorite. Once the recipe was decided, it was very easy to bring it together and we frosted a large batch of cookies. The best part about the cookies (apart from having ginger in it) is that it is made with whole wheat flour.
I did not make the icing at home as I had a lot of icing left over from last time (and luckily I had all the colors my little one wanted).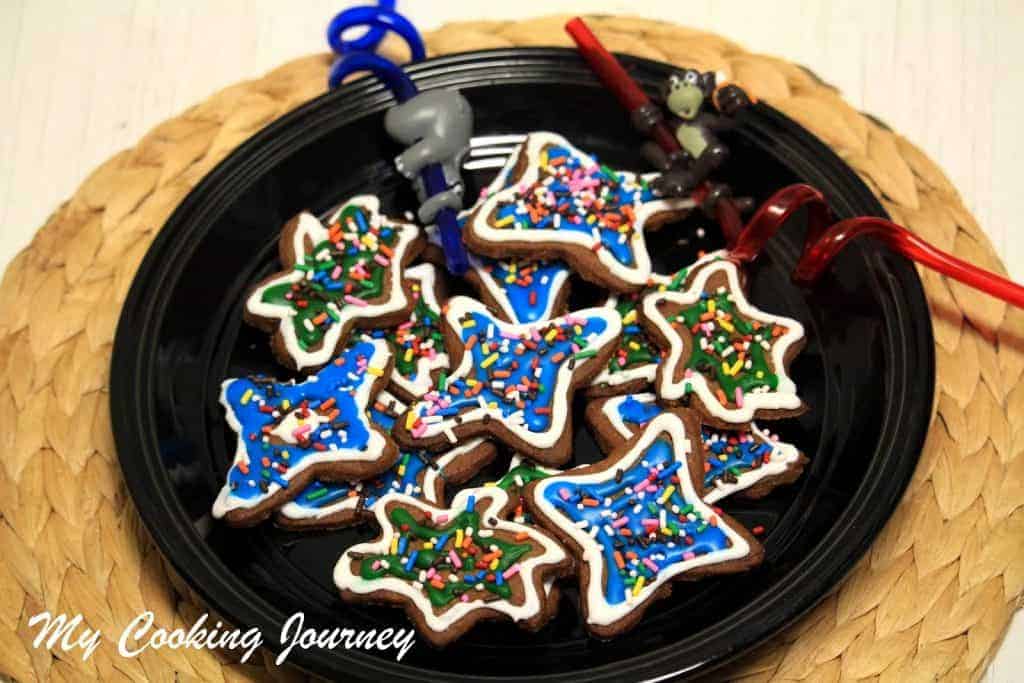 Preparation time – 10 minutes
Cooking time – About 10-15 minutes per batch of cookies
Difficulty level – easy
Ingredients to make Iced Ginger Cookies – Makes 20 – 30 (depending on the cookie cutter size and shape)
Whole wheat flour – 1 ¼ cups
Light brown sugar – ½ cup
Butter – ½ cup (softened)
Salt – ¼ tsp
Vanilla extract – ¼ tsp
Cocoa powder (unsweetened) – 1 tbsp (sifted)
Ground ginger -2 tsp
Icing – as needed
Sprinkles – to decorate (optional)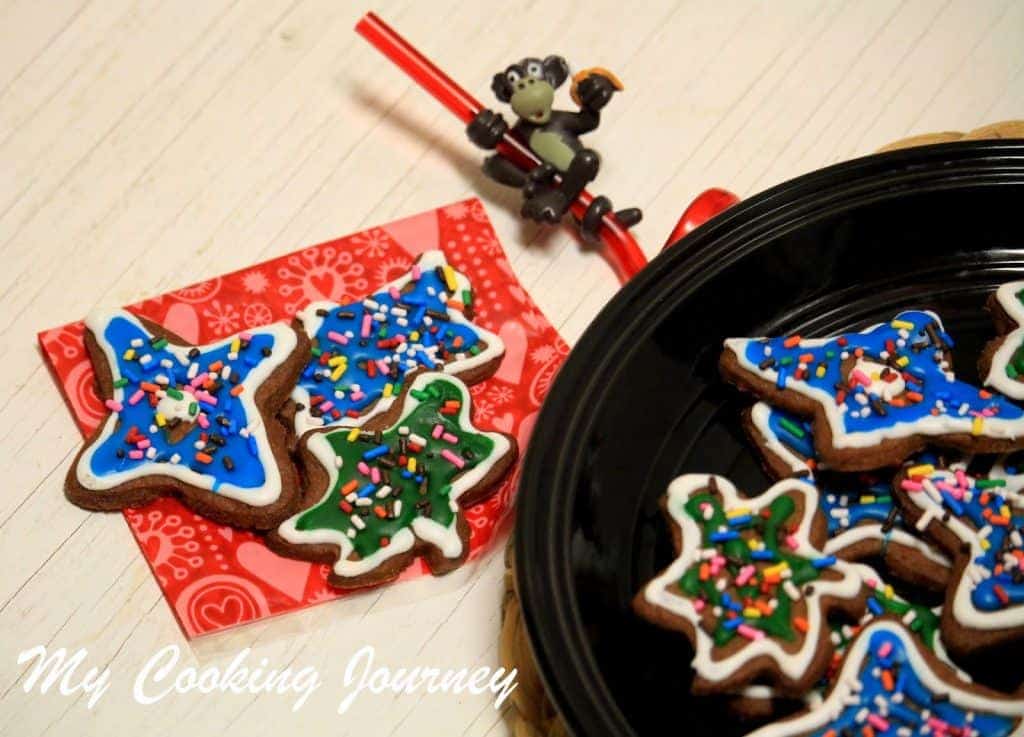 Procedure –
In a bowl, combine the wheat flour, cocoa powder and ginger powder. Keep aside.
Cream the sugar and the butter in a mixer until soft and light. Add the vanilla and salt and mix again to combine.
Slowly add the flour mixture to form dough. If needed sprinkle a teaspoon or so of water. I did not need any water to make the dough. Once the mixture incorporates, knead lightly to form smooth dough.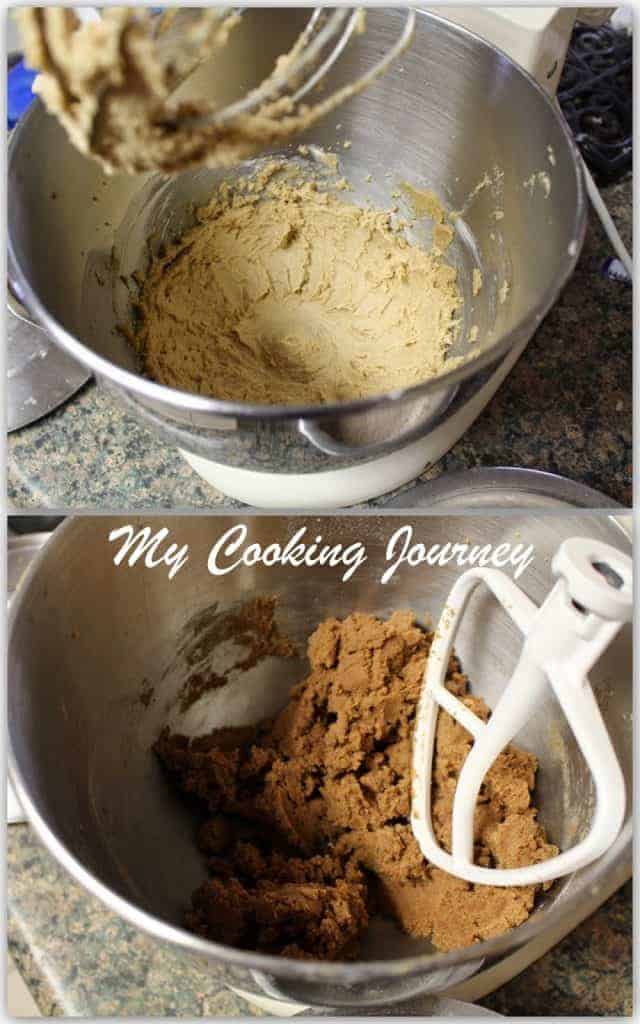 On a floured surface, roll out the dough to about ¼ inch thick and then stamp out the shapes. Place them on a parchment lined baking sheet.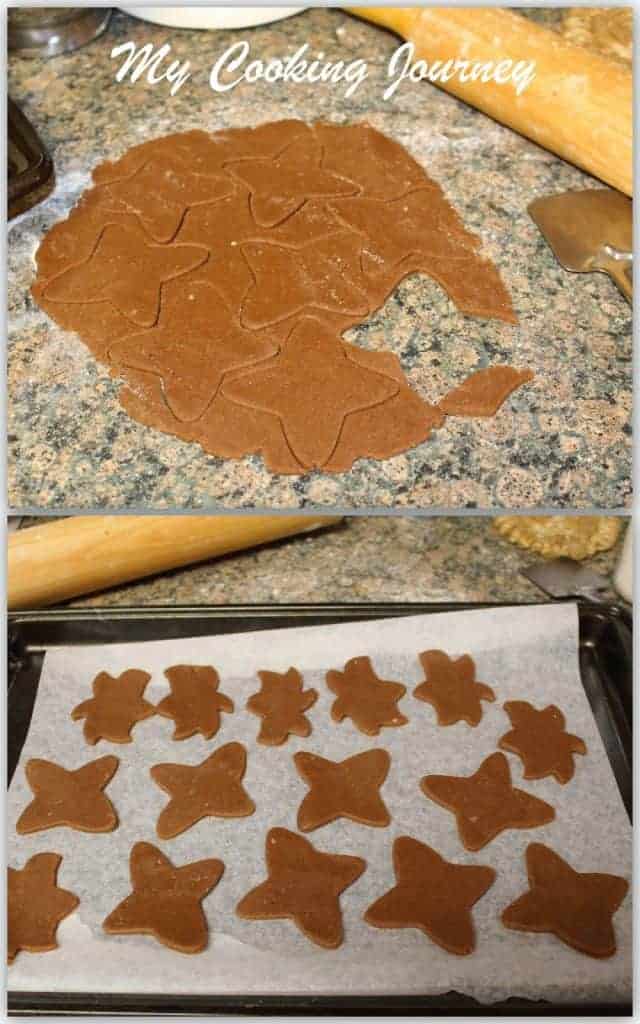 Preheat the oven to 375 F. Bake the cookies for about 10 – 15 minutes or until they are slightly firm to touch. I baked them for about 12 minutes.
Cool on the sheet until firm and then transfer to a wire rack to cool completely.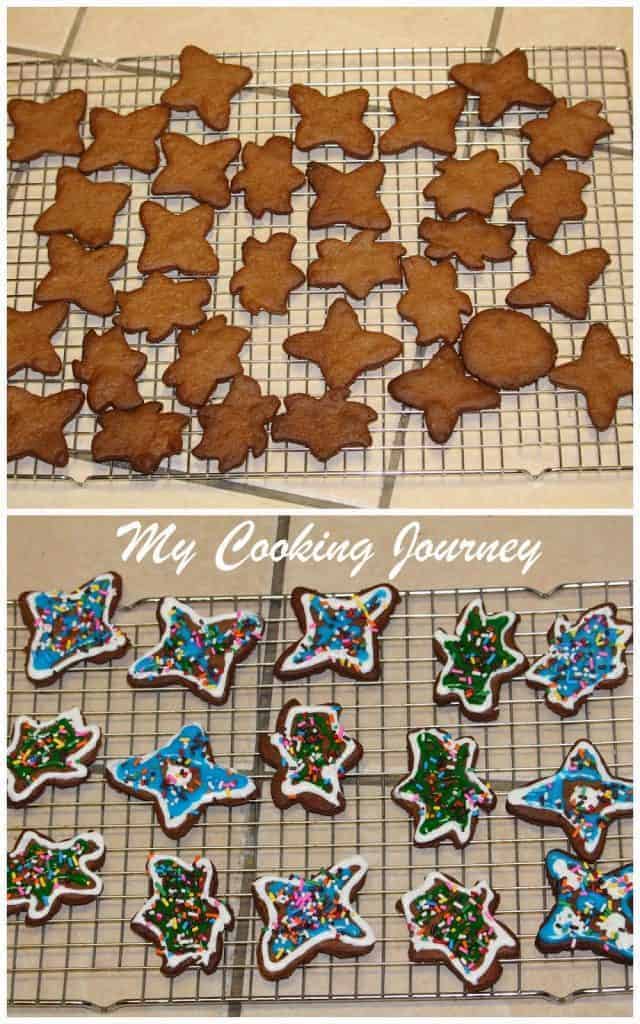 Frost/ice the Iced Ginger Cookies as preferred.