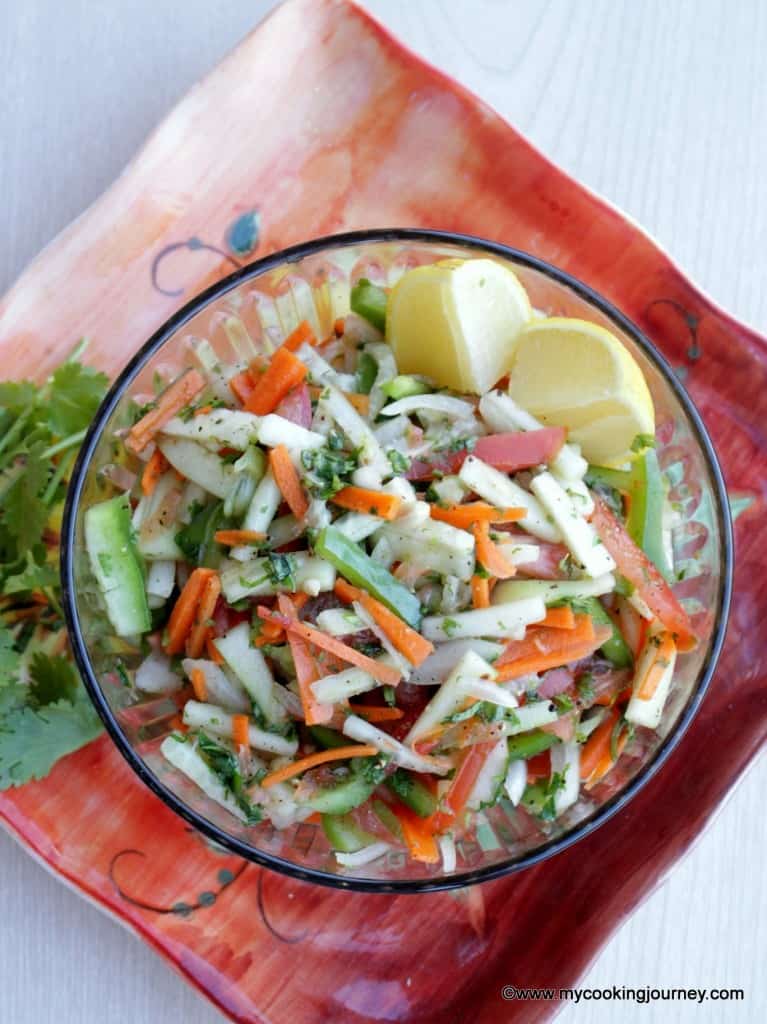 The name Kachumber was enough to draw attention. I have eaten this salad many times in Indian restaurants but have never known by its name. There have been very few times when I was able to eat this fresh in the restaurants. Usually the vegetables are chopped and seasoned a while ago and are sitting in their juices for a long time. That makes the salad sort of soggy and it loses it freshness.
For this week's theme, I was looking at some Indian salads to go as a side and this name caught my attention. When I read through few blogs, I realized that this is the same one that I have seen in the restaurants. I wanted to make this for lunch and just to make it little more fun, I decided to julienne the vegetables instead of chopping them. This helped in enhancing the crunchiness of the salad and I loved having a forkful of combined flavors.
Adding salads to our everyday meal, helps a lot in controlling weight and it is a wonderful way to include a wide range of vegetables in our diet. Keeping the salads simple makes it easier for us to make it every day. Kachumber is traditionally a cucumber, tomato and onion salad, but I have used some carrots and bell peppers as well. Also I have used a mix of roasted cumin and pepper powder for seasoning. I usually have a jar of ground cumin and pepper to use for Ven Pongal and that is what I used in the salad.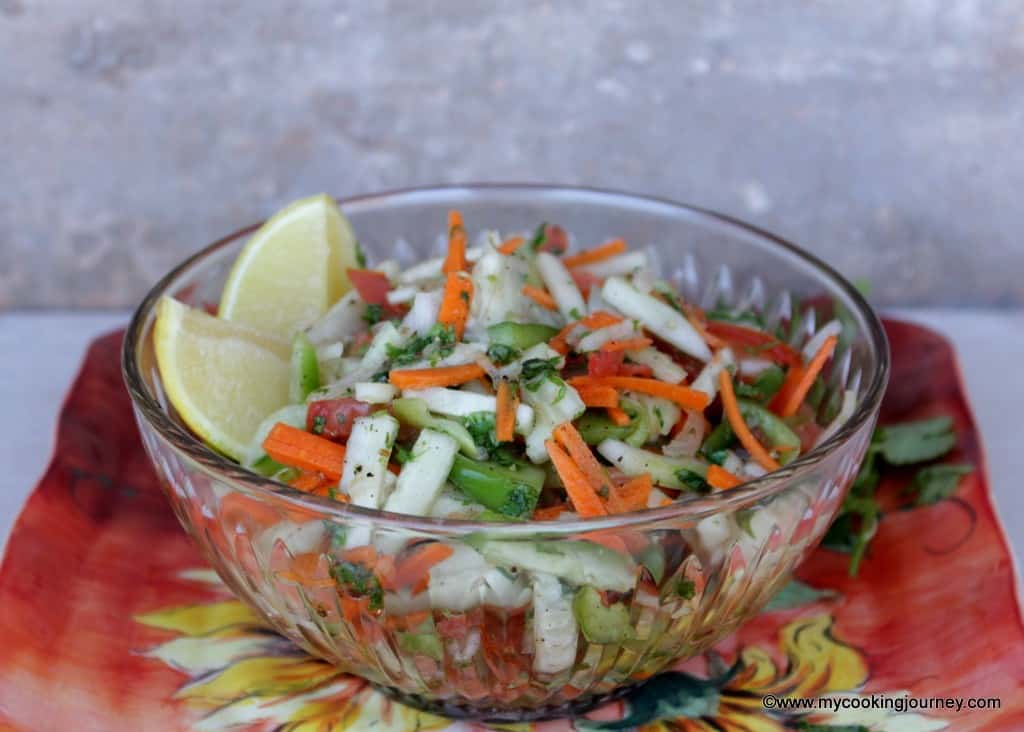 Preparation time – 10 minutes
Cooking time – none
Difficulty level – easy
Ingredients to make Kachumber – serves 4
Onion – ½ of a medium one (thinly sliced)
Tomato – 2 (deseeded and julienned)
Carrot – 1 (julienned)
Bell pepper – ½ (julienned)
Cucumber – 1 small (julienned)
Lemon juice – 1 tbsp (or to taste)
Coarsely ground roasted cumin powder – 1 tsp
Coarsely ground roasted black pepper – ½ tsp
Salt – to taste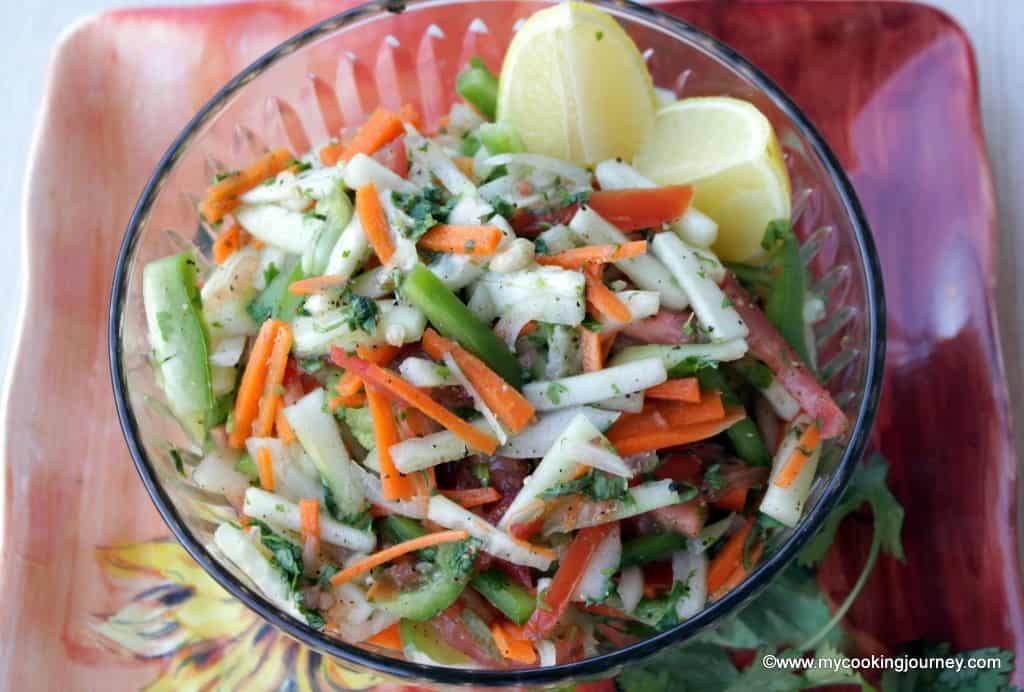 Procedure –
Chop all the vegetables and add it to a large bowl.
Add the seasonings and lemon juice along with salt needed and toss well to combine.
Chill the Kachumber for about ½ hour and serve.