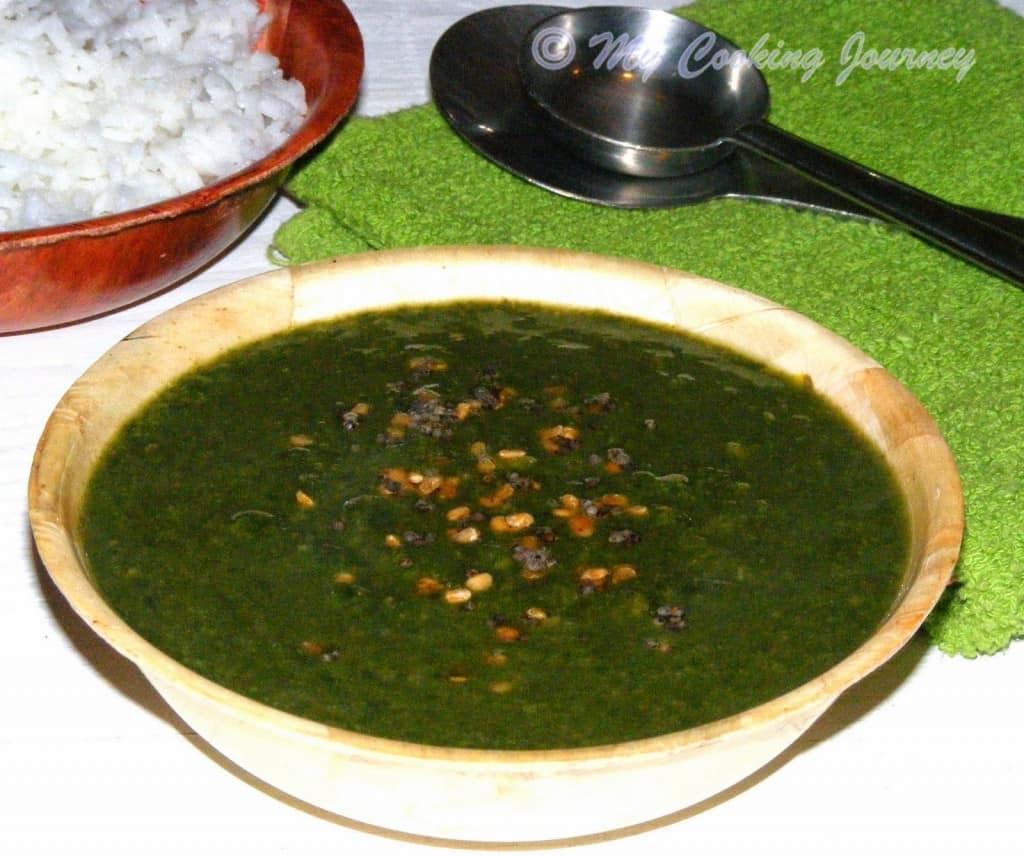 For this week's blogging marathon, I chose the theme 'cook with the alphabets'. Srivalli had given us a few sets of alphabets and we were asked to choose one of the sets and blog a dish in those alphabets. It does not stop there. She gave us a little clause there asking us to choose three different cooking techniques for the alphabets. The choices were cooking in stove top, cooking in a microwave and cooking in an electric cooker. I am going to be using the oven instead of the electric cooker because I hardly use my electric cooker. The set of alphabets that I am using is K, V and O.
So my today's recipe starts from K and is made on stove top. Keerai Milagootalis a very typical Palakkad Iyer dish and I love this spinach dish more than the typical Tanjore Iyer's keerai masiyal. The main reason is that I have a hard time making the keerai masiyal the right way. I just cannot cook the Molagootal the way my mother or grandmother makes it and hence I make this instead. This is a recipe given long back by one of my dear friend. Since then I make it exactly like she told me and it works out great (much better than how my masiyal turns out). This is a wonderful combination with steaming hot rice and a dollop of ghee. If in India I have several choices of greens to use, but here in US the freshest green that I could get is the spinach (palak keerai) and that is what I used to make this recipe.
Preparation time – 10 minutes
Cooking time – 30 minutes
Difficulty level – easy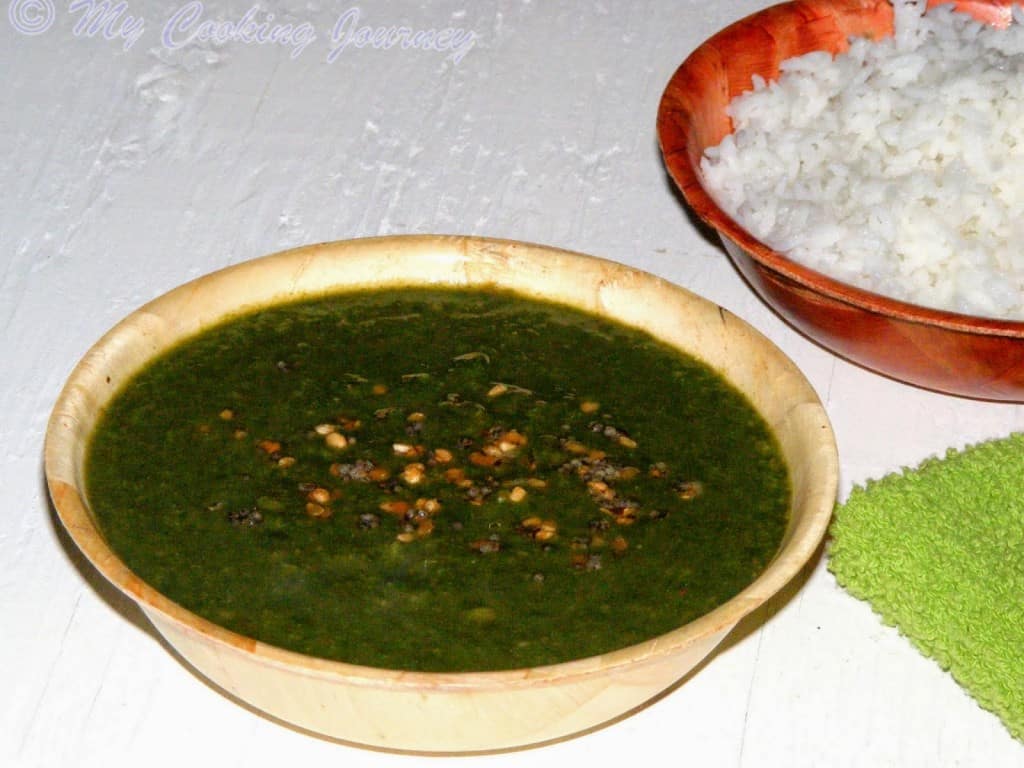 Ingredients to make Keerai Milagootal – serves 4
Spinach – 3-4 cups of firmly packed leaves
Tuvaram paruppu/toor dal – ¼ cup
Salt – to taste
To fry and grind together –
Oil – 1 tsp
Ullutham paruppu /Urad dal – 3 tsp
Jeeragam/cumin seeds – 1 tsp
Red chilies – 3
Coconut – ¼ cup (grated)
To season –
Oil – 1 tsp
Mustard seeds – ½ tsp
Ullutham paruppu/urad dal – 1 tsp
Red chilies – 1 or 2
Procedure to make Keerai Milagootal –
Wash the dal and cook until mushy. Keep it aside.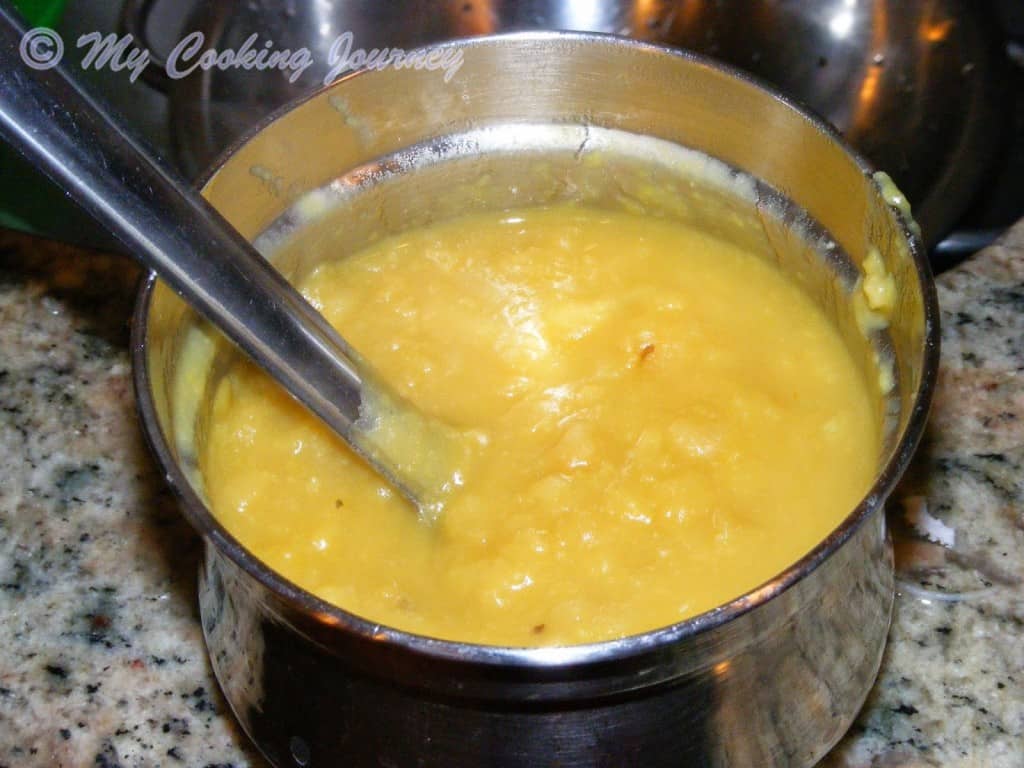 In a small pan, fry the ingredients mentioned above and once it cools grind it into a smooth paste.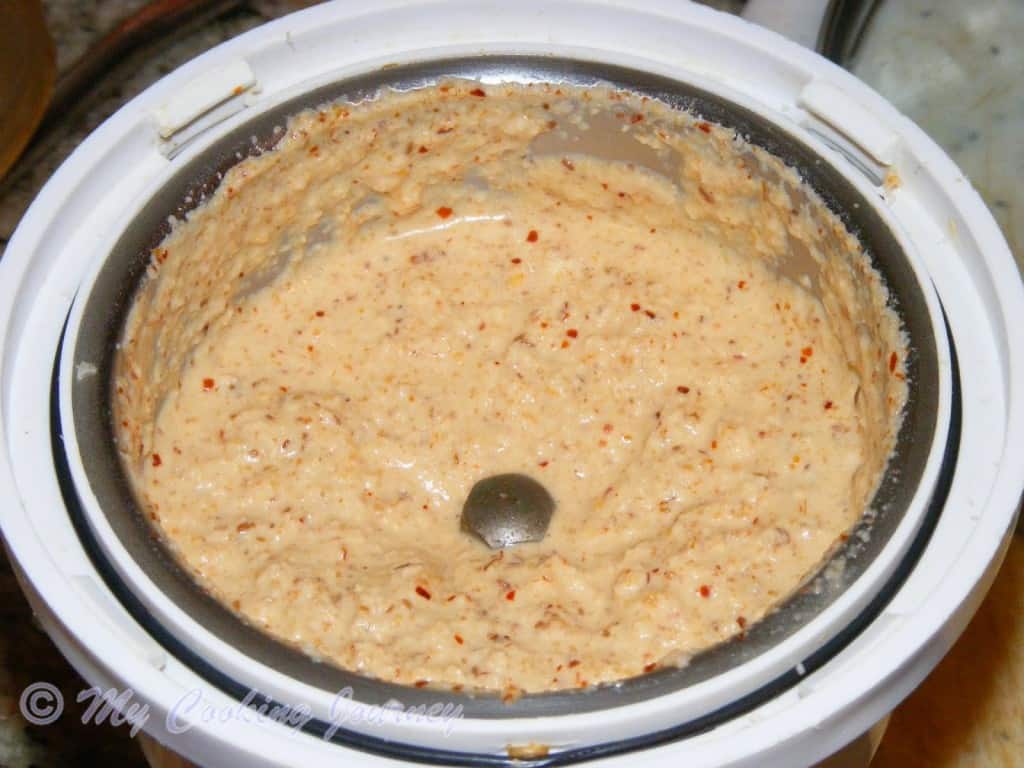 In a pan, cook the keerai with very little water (uncovered) until it reduces in volume and becomes soft (about 6-7 minutes).
If you have a hand blender, grind the keerai until smooth or grind it in blender. If using a regular blender/mixer, make sure that the keerai cools down a bit before grinding.
Add the ground mixture, salt and the cooked dal and mix well. Bring it to a boil and then simmer for few minutes (about 5-7) minutes.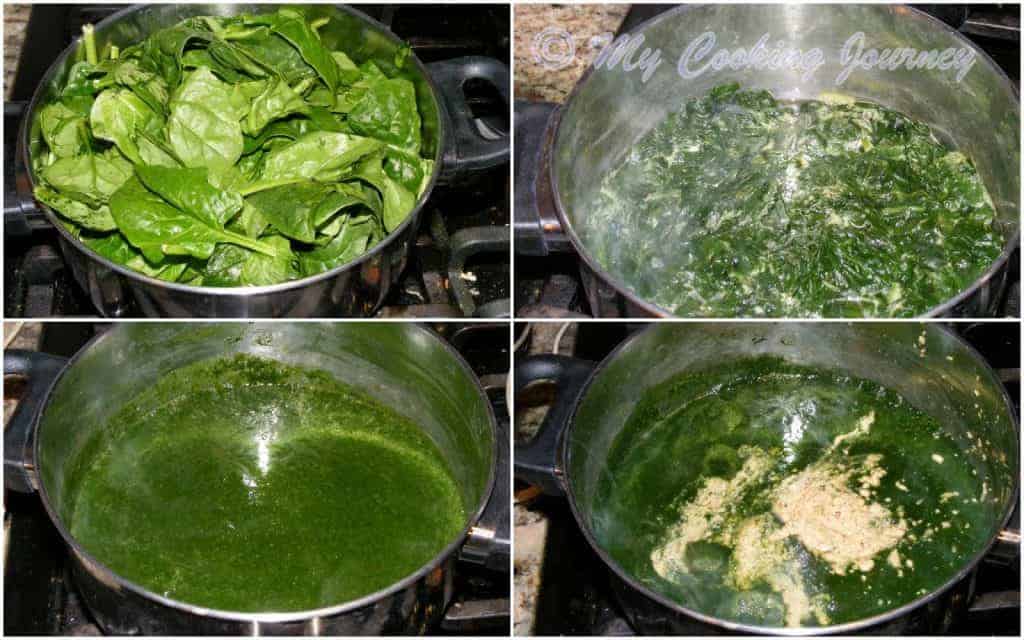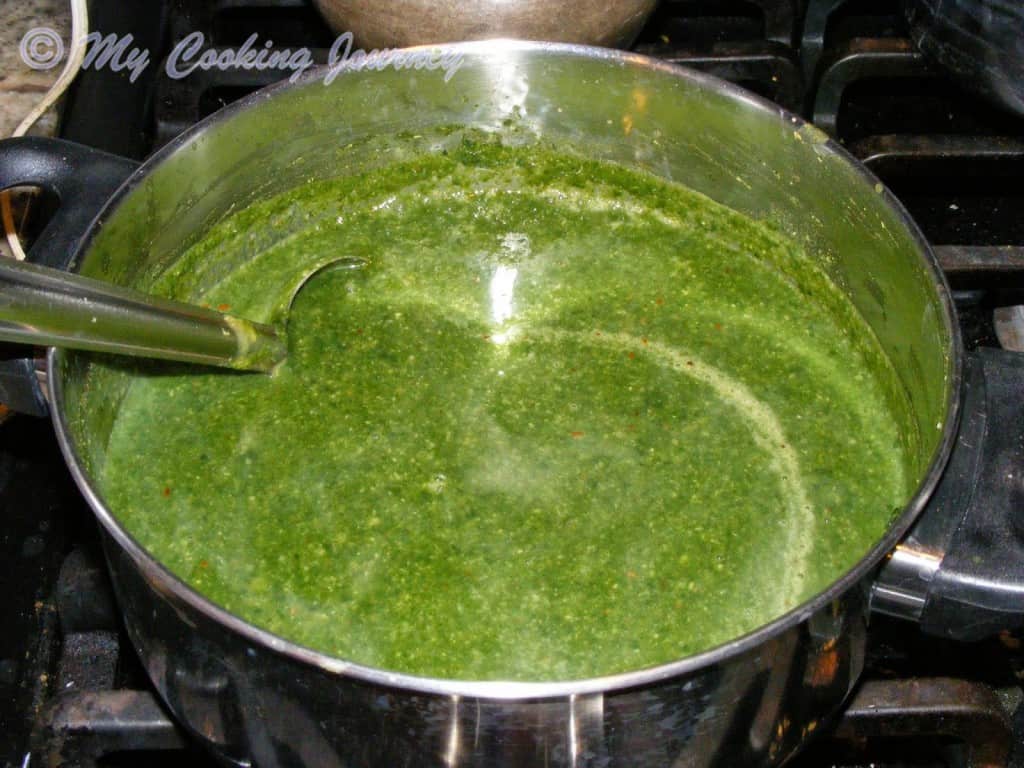 Season the Keerai Milagootal with mustard seeds, urad dal and red chilies and serve hot with rice.