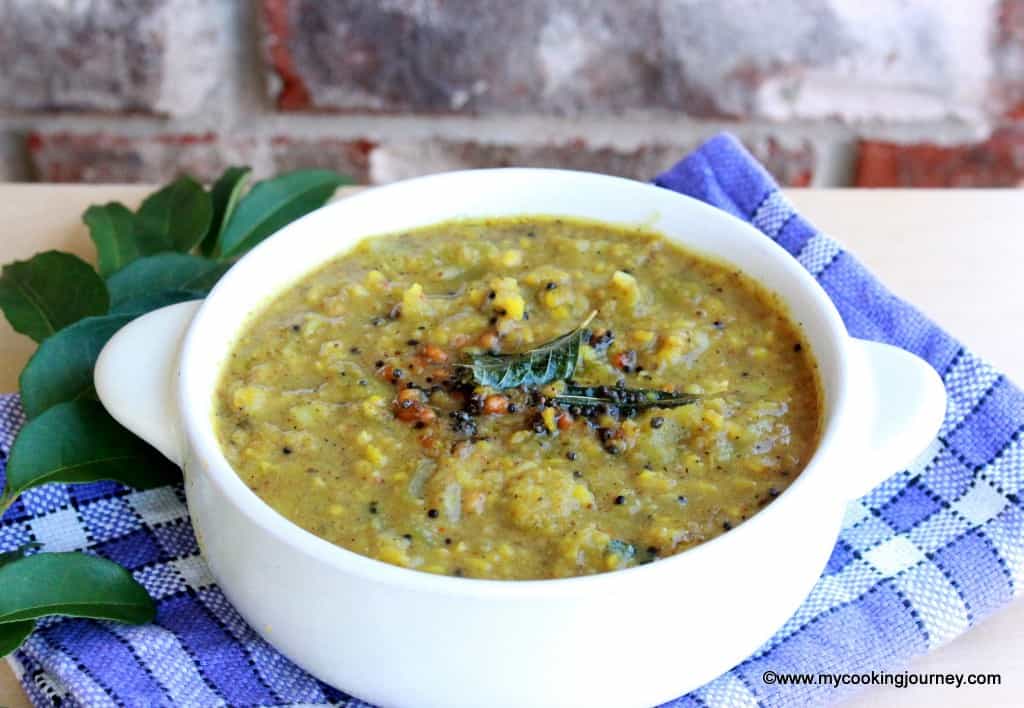 It was almost the end of harvest season and one of my dear friends, Ranganayaki, gave me two lovely peerkangai / ridge gourd that had grown in her backyard. After moving from New York, one of the things that we most miss is the gardening. We grew almost all our vegetables and it is a big change for us here to buy the basic vegetables. When Ranganayaki gave me these fresh and tender peerkangai, I was overwhelmed with memories and was so ready to cook with them right away.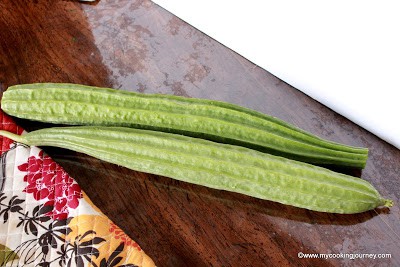 The only thing I knew to make with peerkangai was thuvayal. I definitely did not want to make a simple thuvayal with the garden fresh vegetable and hence called my recipe bank (my mother) and she gave me this recipe of poricha kootu to make. As I am writing this post down, I am very emotional that my recipe bank no longer exists and I miss her so much.This peerkangai poricha kootu was so simple to make and is loaded with flavors. All we need is a bowl of steaming hot paruppu Saadham (dal and rice) with a dollop of fresh ghee. Thanks to Ranganayaki for giving me some of her freshly grown vegetables and for giving me an opportunity to try a new recipe with peerkangai. This peerkangai poricha pootu is my recipe under regional dishes for this week's Blogging Marathon.Preparation time – 10 minutes
Cooking time – 30 minutes
Difficulty level – easy

Ingredients to make Peerkangai Poricha Kootu – (serves 4)
Peerkangai / Ridge gourd / Chinese Okra – 2
Moong dal / payatham paruppu – 1/3 cup
Turmeric powder – ½ tsp
Jaggery – 1 tsp
Salt – to taste
To fry and grind –
Urad dal / Ullutham paruppu – 1 tbsp
Red chilies – 2 or 3
Black pepper – ½ tsp
Cumin seeds – 1 tsp
Coconut (grated) – ¼ cup
Oil – 1 tsp
To season –
Coconut oil (or any preferred oil) – 2 tsp
Mustard seeds – ½ tsp
Urad dal / Ullutham paruppu – 1 tsp
Curry leaves –few
Asafetida – 1/8th tsp
Procedure to make Peerkangai Poricha Kootu –
Wash and peel the vegetable. Chop it into ½ inch cubes and place it in a pan. Add washed moong dal to the pan along with the turmeric powder and add enough water to cover the vegetable.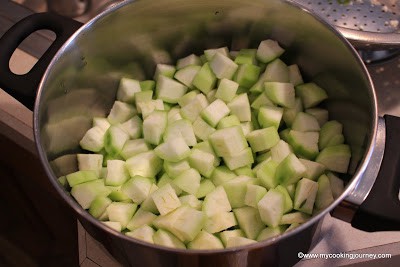 Cook until the vegetable and the dal is well cooked. You could do this in a pressure cooker as well, but it does not take long on stove top. Add salt when the vegetable is almost cooked. It delays the cooking when the salt is added in the beginning.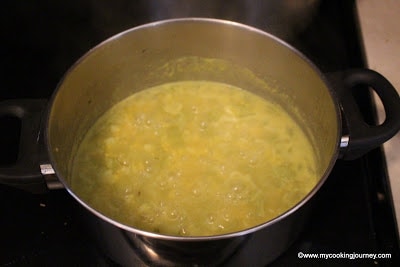 Meantime, in a small pan heat 1 tsp of oil and fry the urad dal, red chilies, pepper and cumin seeds until aromatic and light brown. Add the coconut and fry for few seconds. Let the mixture cool down and then grind it adding little water.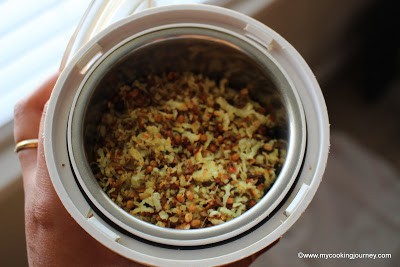 Once the vegetable and the dal have cooked, add this ground mixture and mix well. Also add the jaggery and let it come to a boil. Simmer for 3-4 minutes or until the kootu has thickened to the required consistency.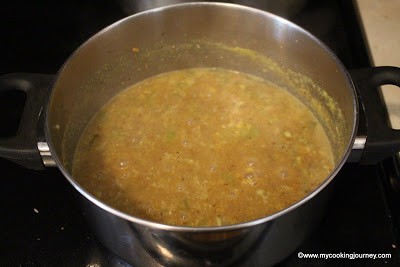 Season with the ingredients listed above and add it to the kootu. I like to use coconut oil because of its flavor, but you could use any oil.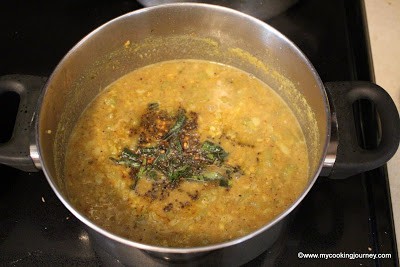 Serve the peerkangai poricha kootu hot with paruppu saadham.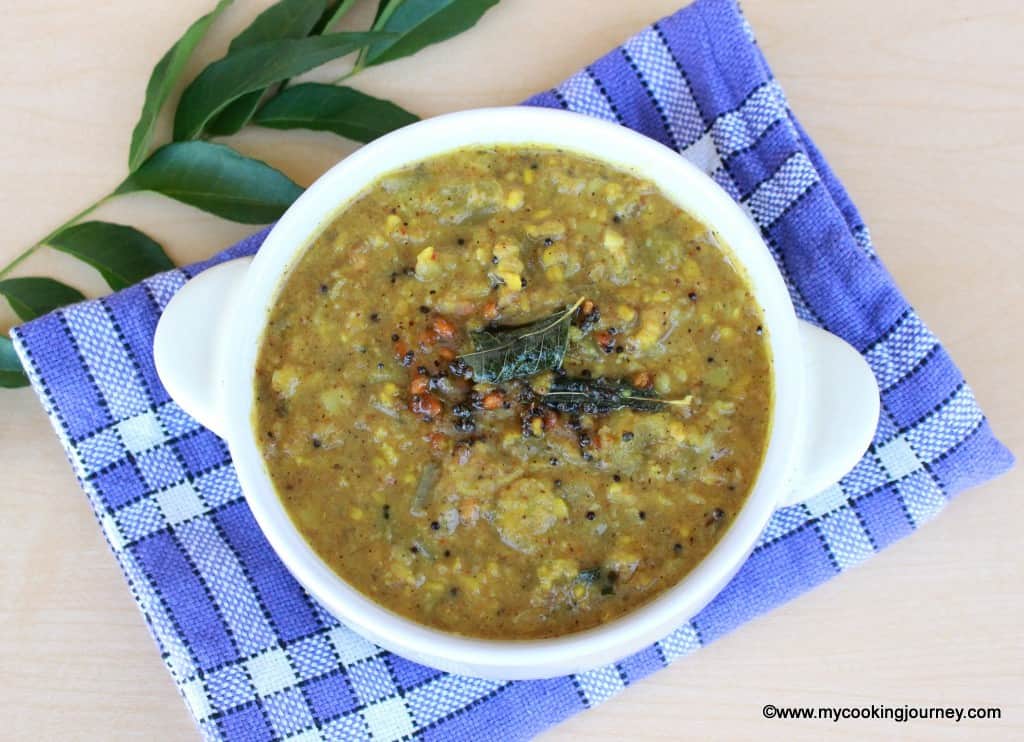 Check out the Blogging Marathon page for the other Blogging Marathoners doing BM#60