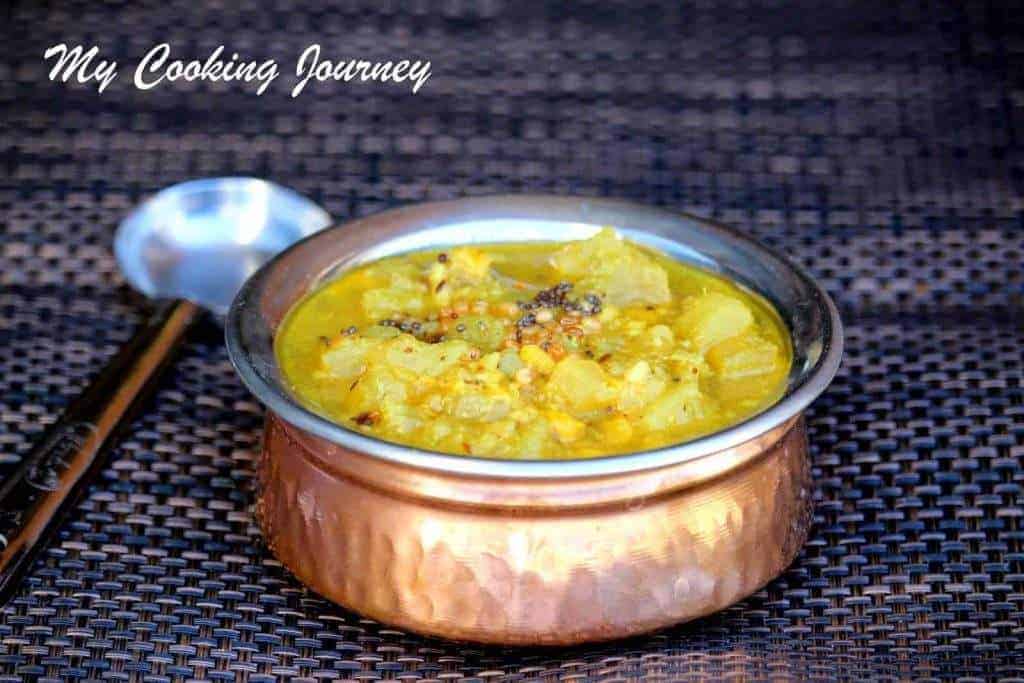 Finding poosinikkai (ash gourd or white pumpkin) is not very easy in many parts of US. I am very excited to have moved to where I am right now for this reason. I am able to find many Indian vegetables very easily here and have been cooking with them happily. Vellai poosinikkai or the white pumpkin is one such favorite vegetable for the whole family and we are very excited to be eating this every week.I have been out of the 'Cooking from the cookbook challenge' group for a while now and starting this year, I wanted to be more regular. Few of the frequently used recipes with the vellai poosinikkai are sambhar and kootu, but this week I wanted to make something a little different from the routine. When browsing through the cook books for some South Indian recipes, I saw this Kerala style kootu curry recipe in Classic Lunch recipes by Mallika Badrinath.Since it is a Kerala special recipe, it is quite high on coconut and we just loved it. I had also made it a little spicy to be able to mix with rice and it was just perfect. The book did not have any picture of the recipe and hence I could not figure out the consistency of the dish. I made it more in the kootu consistency since I wanted to mix with rice and eat. When researching more on the internet about the dish, I learned that the consistency of the Poosinikkai Kootu is more like a curry (on the dry side). SO depending on how you want to serve it, adjust the consistency of the dish.
Preparation time – 10 minutes
Cooking time – 40 minutes
Difficulty level – easy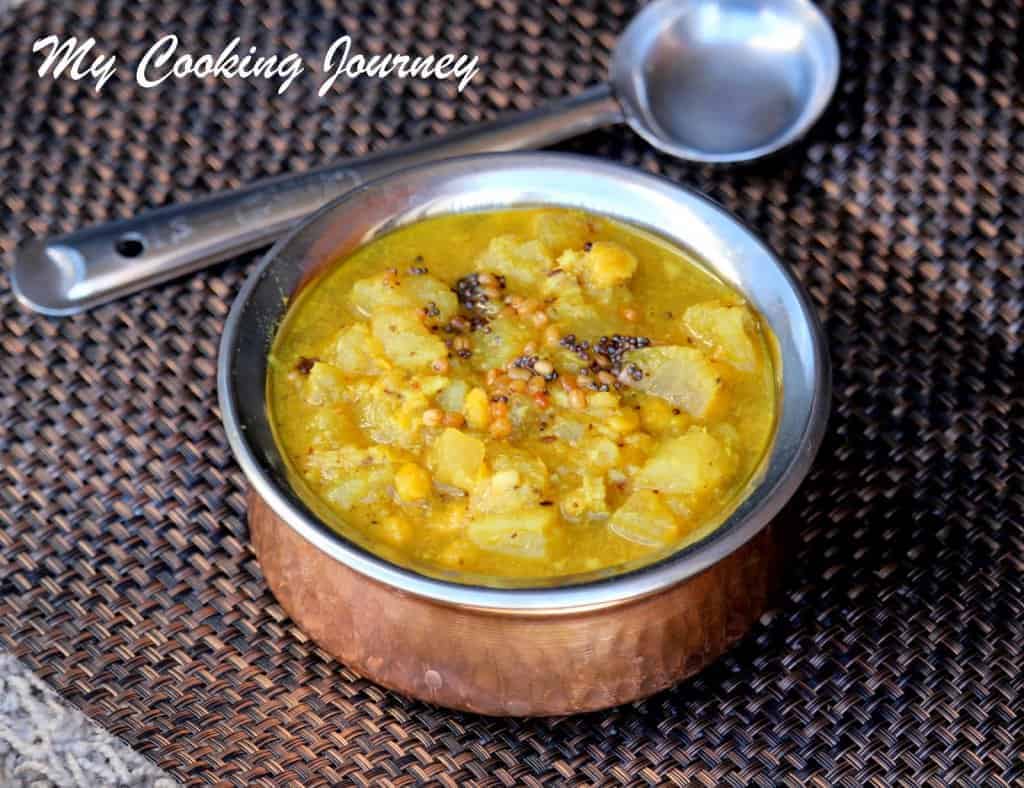 Ingredients to make Kerala Style Poosinikkai Kootu – Serves 4
White pumpkin – about 3 cups (diced)
Channa dal / Bengal gram dal – ½ cup
Turmeric powder – ½ tsp
Grated fresh coconut – 3 tbsp
Jaggery – about 1 tbsp
Salt – to taste
Coconut oil – 1 tbsp
Grind together –
Red chilies – 5
Cumin seeds – ½ tsp
Grated fresh coconut – ¼ cup
Oil – 1 tsp
For seasoning –
Coconut oil – 1 ½ tsp
Mustard seeds – 1 tsp
Ullutham paruppu / urad dal – 2 tsp
Curry leaves – few
Procedure to make Kerala Style Poosinikkai Kootu –
In a small pan, fry the red chilies and cumin seeds (mentioned under grind together) until aromatic and then add the coconut. Mix well and turn off the flame. Once it cools down a bit, grind it into a smooth paste and keep aside.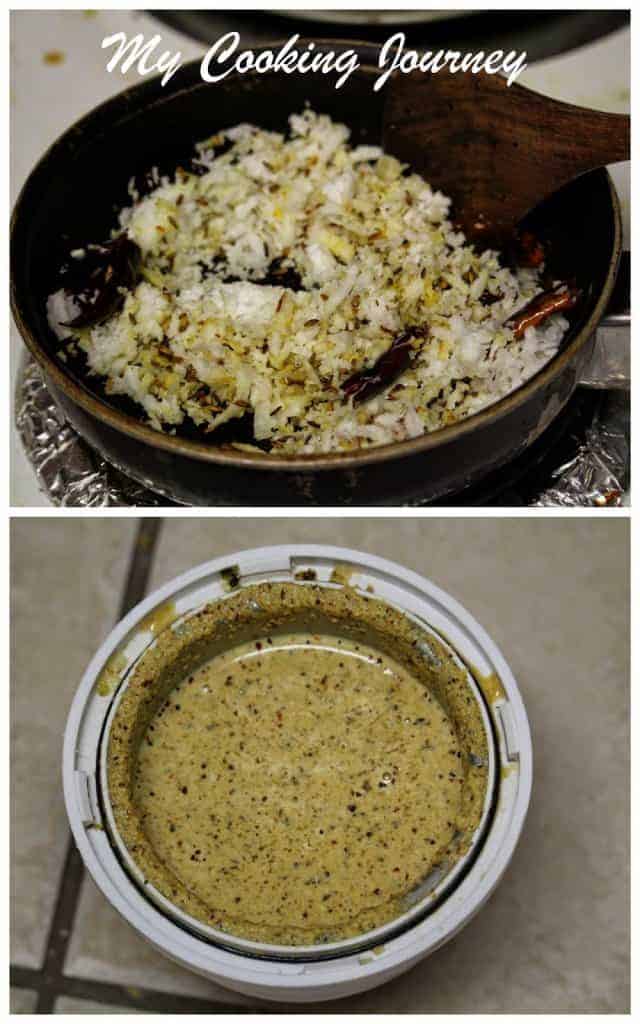 Boil the channa dal in enough water until it half cooked.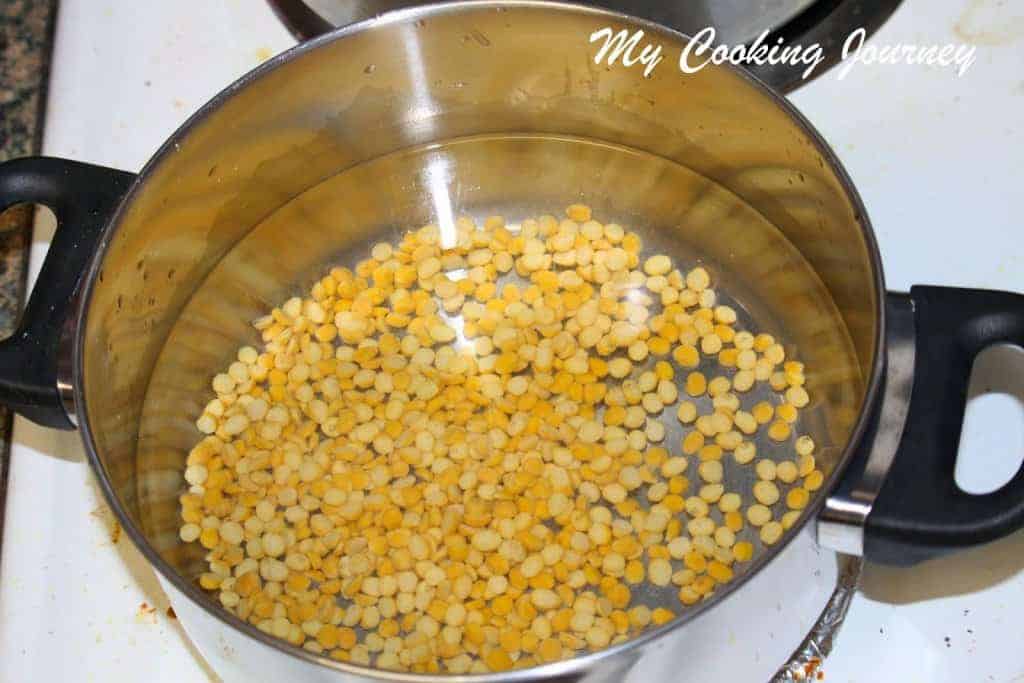 To this add the chopped poosinikkai and cook until the vegetable and the dal is completely cooked.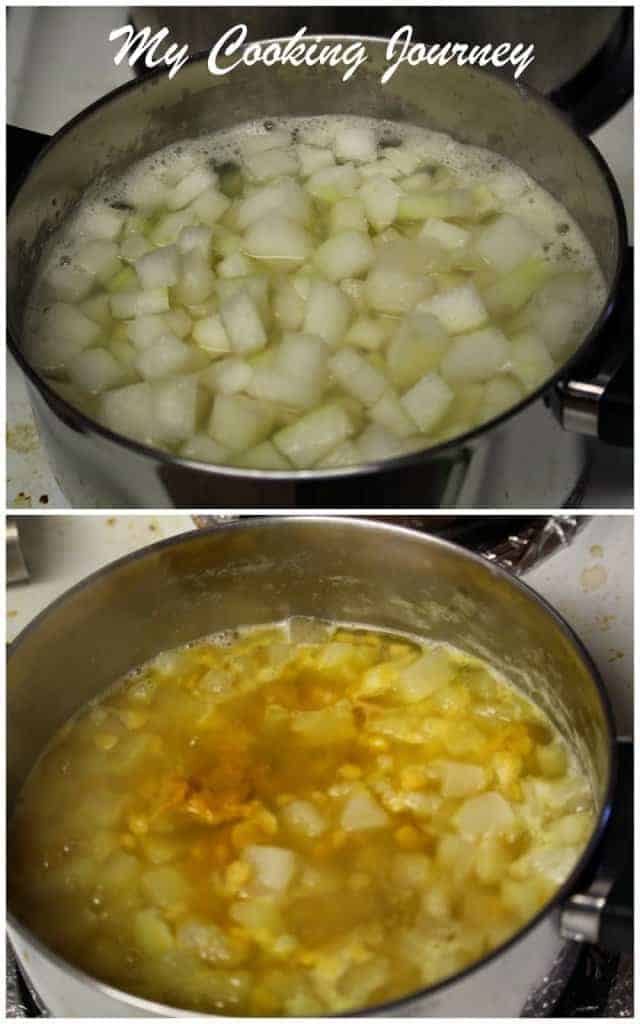 Add turmeric powder, salt and jaggery and cook for 3-4 more minutes.
Add the ground paste and cook for another 5 minutes.
In the meantime, heat about a tbsp of coconut oil and fry the grated fresh coconut (3 tbsp) in it until golden brown.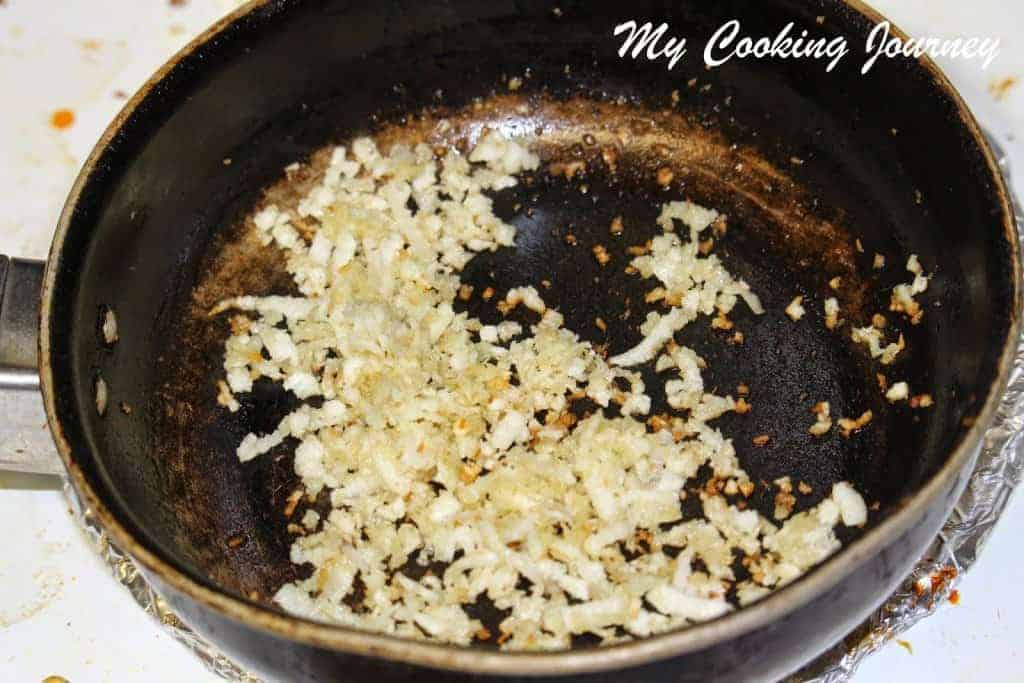 Add this to the simmering kootu curry.
Heat a little bit of coconut oil and add all the seasoning ingredients. Fry until aromatic and then add it to the kootu curry.
Serve with hot rice and ghee!