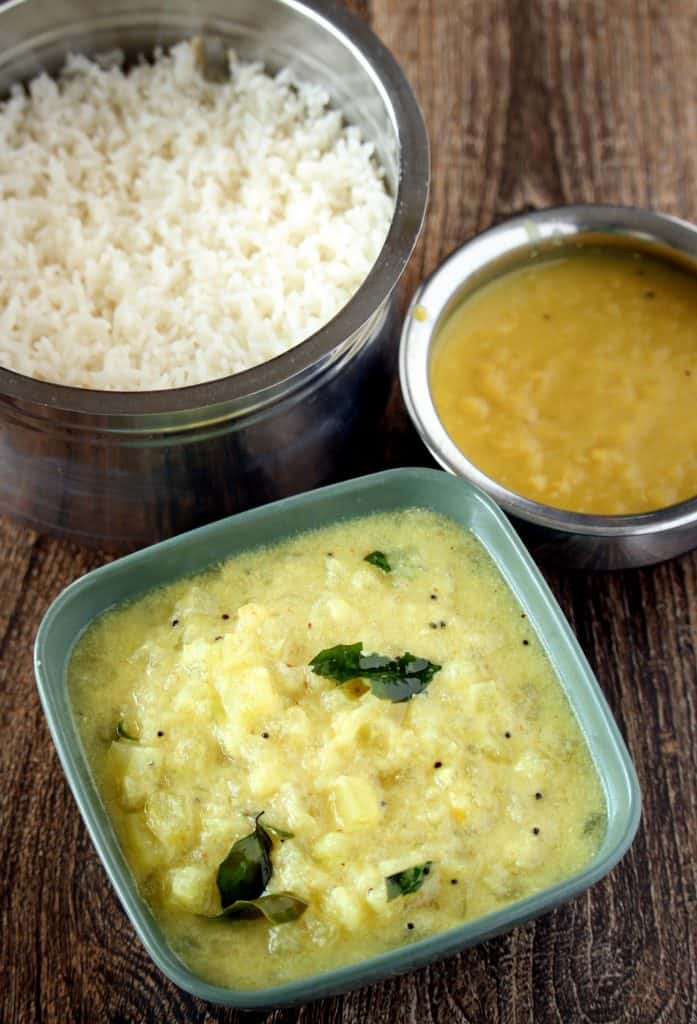 When it comes to comfort food, my go to recipe is a kootu. I love eating hot kootu with rice and paruppu. I make kootu on lazy days when I am not in a mood to cook anything elaborate. Kootu makes up for a complete meal and is very filling as well. The Mor kootu is something similar to aviyal except for I have made it just with possanikkai / ash gourd here. We could use the same recipe to make mor kootu with snake gourd, cabbage or a mixture of vegetables.
If looking for a slightly spicy kootu with poosanikkai check out my this recipe which is kind of a poricha kootu or this Kerala style Poosanikkai kootu. Also check out my complete list of kootu here.
Preparation time - 10 minutes
Cooking time - 30 minutes
difficulty level - easy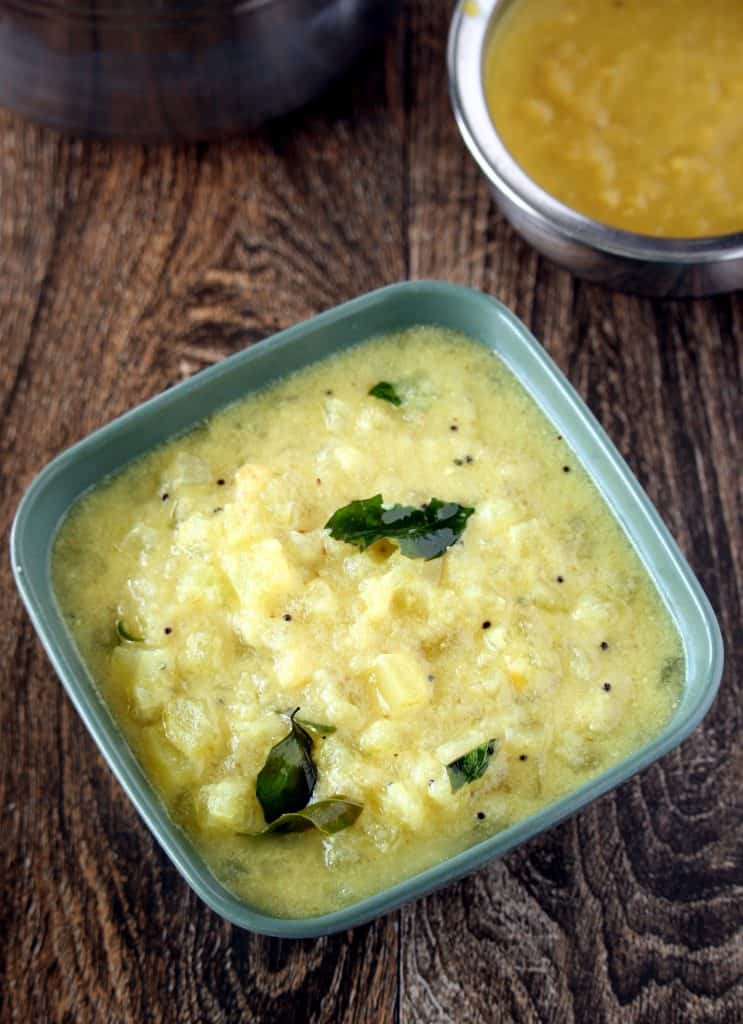 Ingredients to make Poosanikkai Mor Kootu - serves 4
Poosanikkai / Ash Gourd / White pumpkin - 3 cups (chopped into ½ inch pieces)
Turmeric powder - ¼ tsp
Yogurt (preferable a little sour) - 1 cup (whisked with ½ cup of water)
Salt - to taste
To Grind into paste -
Coconut - ½ cup
Cumin seeds - 1 ½ tsp
Green chilies - 4 to 5
Raw rice - 1 tsp
To season -
Oil - 2 tsp (preferable coconut oil)
Mustard seeds - 1tsp
Ullutham paruppu / Urad dal - 1 tsp
Curry leaves - few
Asafetida - a pinch
Procedure to make Poosanikkai Mor Kootu -
Chop the ash gourd / poosanikkai into bite size cubes. Place it in a pan with about ½ cup of water and turmeric powder.
Let the vegetable cook until they are soft.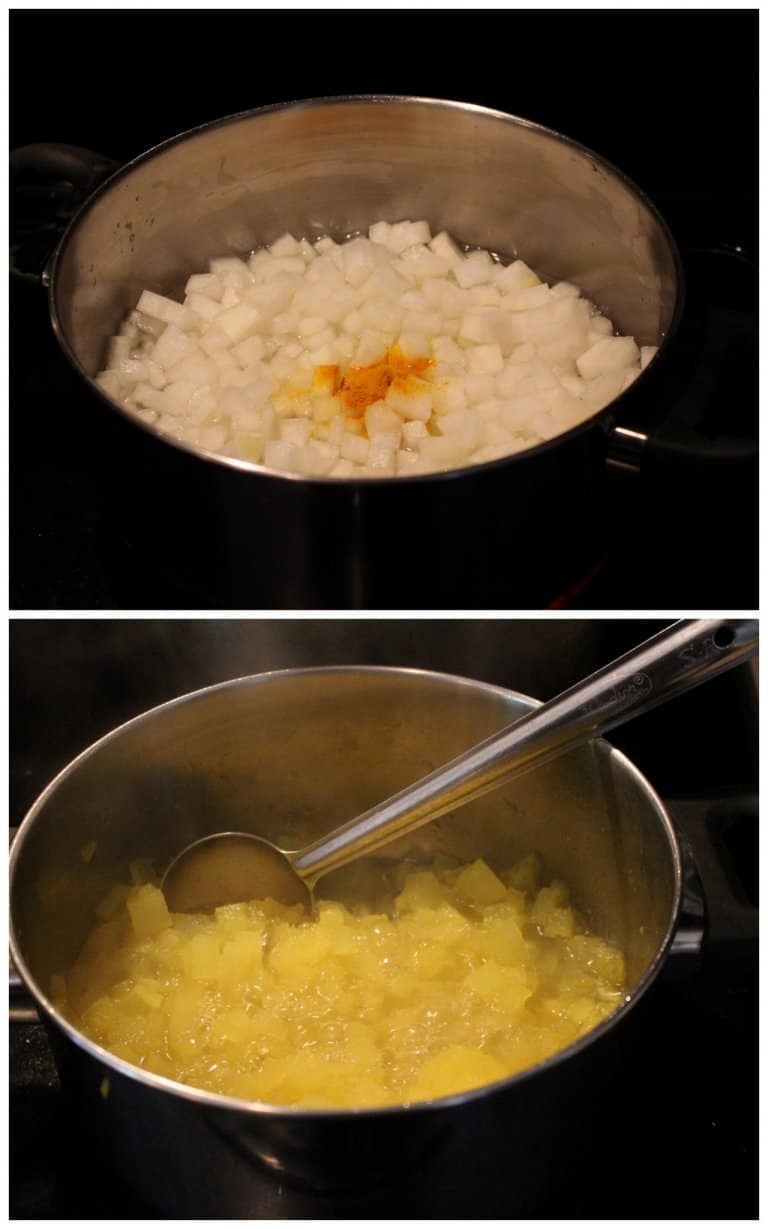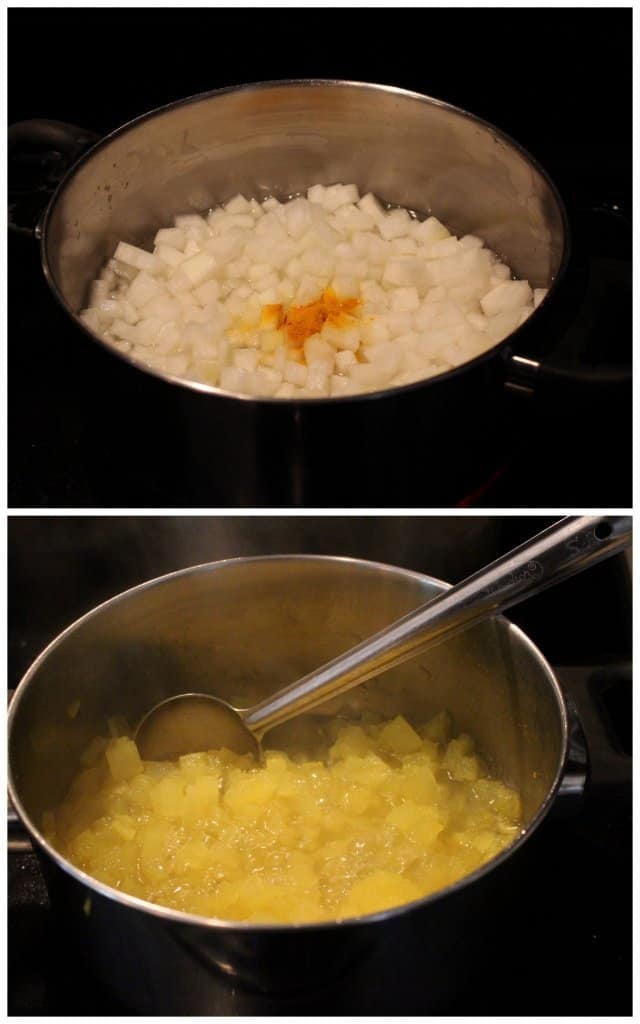 Meanwhile, grind the coconut, green chilies, cumin seeds and rice into a smooth paste. You could add a little water when grinding.
Combine this mixture with the whisked yogurt and keep it ready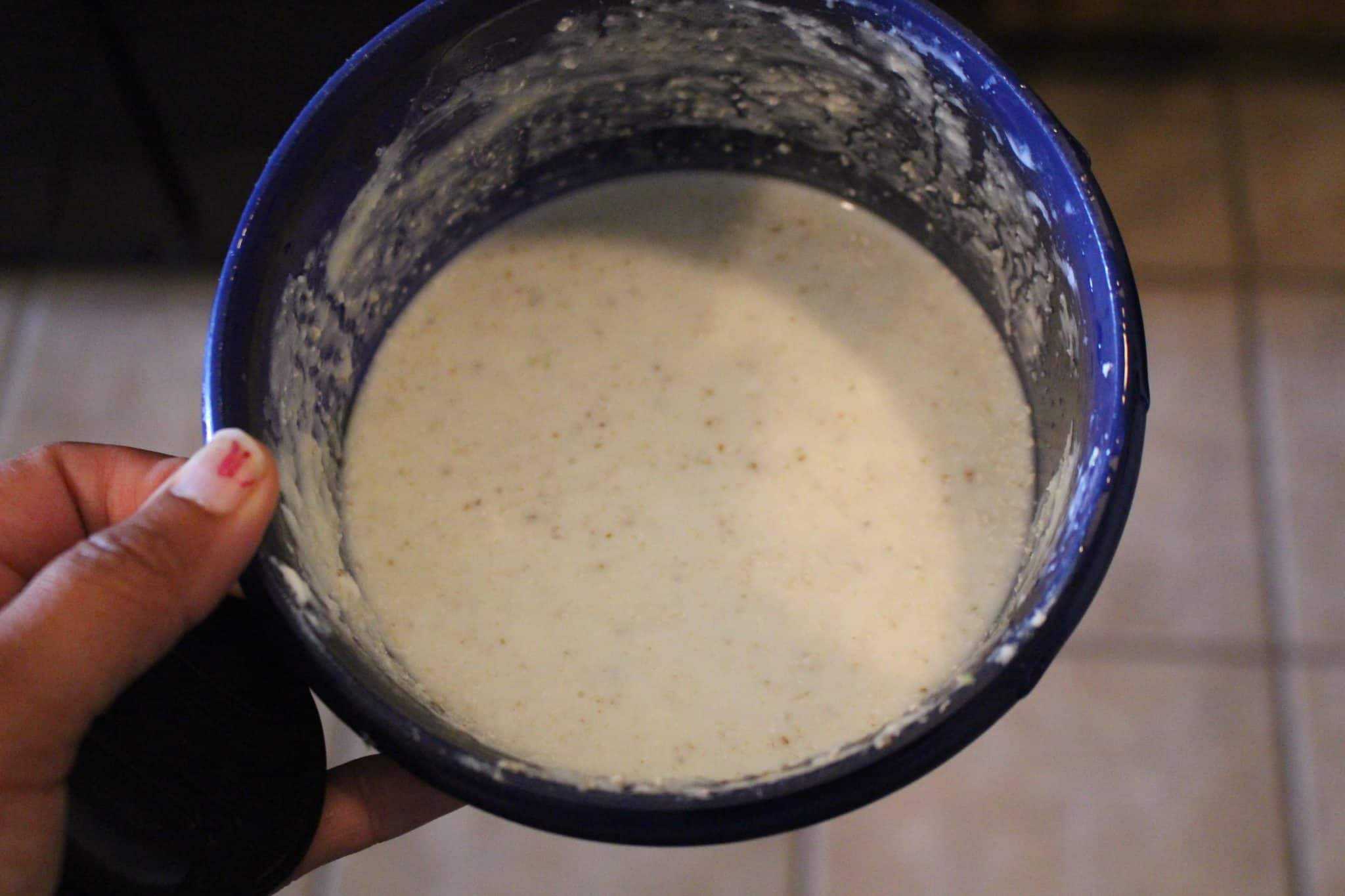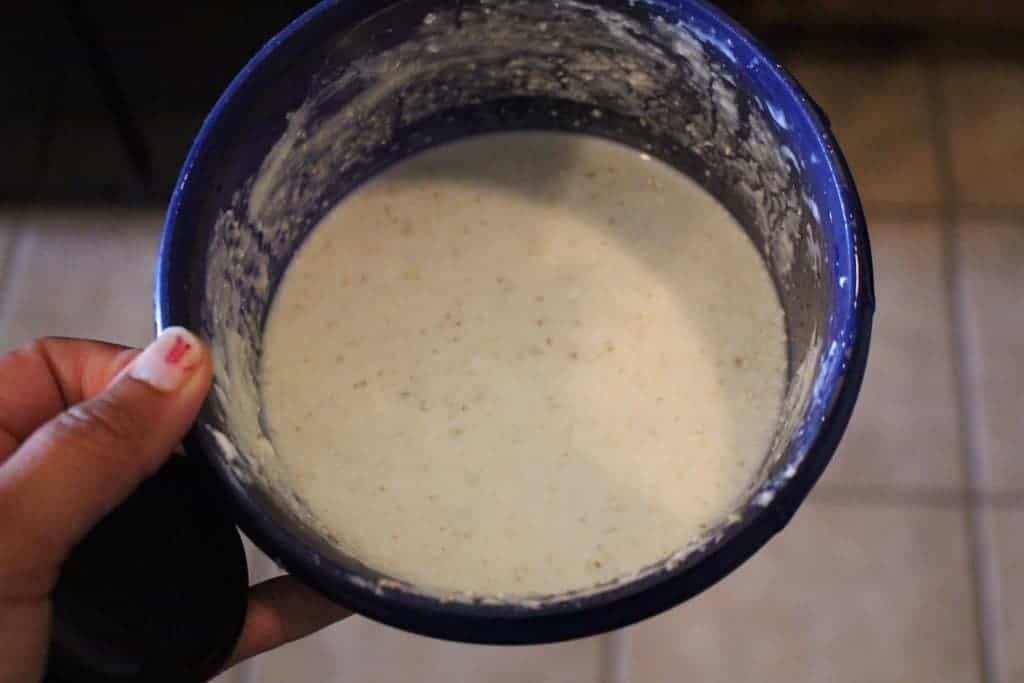 Once the vegetable is cooked well, drain any excess water. Add salt needed and the coconut mixture and let the kootu simmer for flavors to combine.
Heat oil for seasoning and add the seasoning ingredients. Add it to the simmering kootu.
Serve hot with rice , paruppu (dal) and ghee!