Palak Paneer / Palak Tofu made with fresh spinach leaves and simple masala
is a great side dish with some Phulkas / rotis and rice.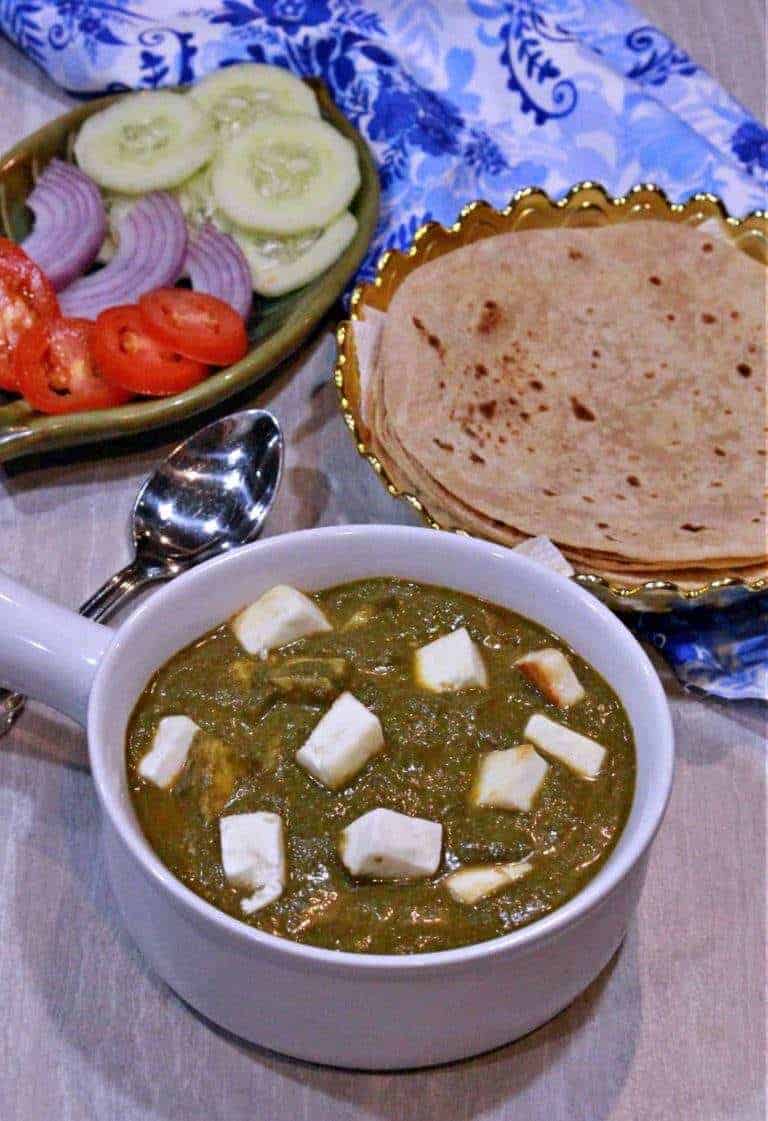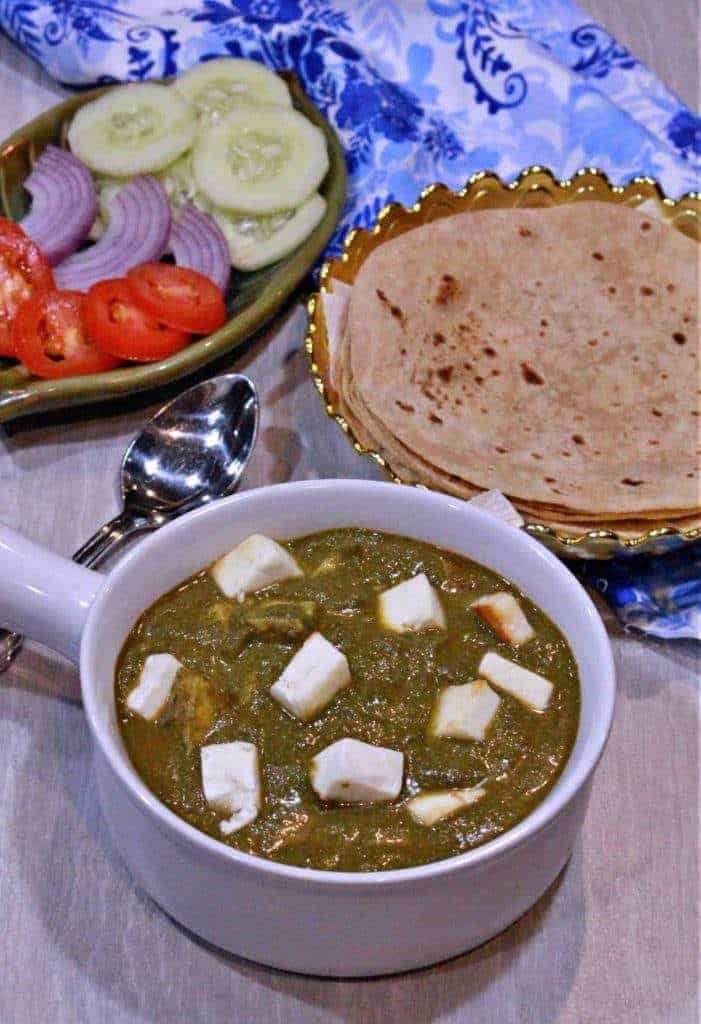 This is the third recipe that I am updating my pictures. It is always such a pleasure to go back and see the posts from almost 6 years back. We had a huge vegetable patch in our backyard and I had cooked this particular post from the freshly harvested spinach from our backyard. This time when I redid the recipe, I did not have the privilege to use home grown spinach. Last week we had been to the Vietnamese stores in Oklahoma City and I could not resist the fresh bunches of spinach in the store. I bought couple of bunches and made Palak Paneer for dinner.
I use either paneer or tofu when making Palak paneer. My boys like both paneer and tofu and hence I use whatever I have in the refrigerator. This time, I had paneer in hand and hence used it to make the subzi. I treat both the paneer and tofu the same way and briefly pan fry them to give a little color. If using tofu, make sure to weigh it down for sometime and remove the excess moisture before pan frying.
I am still leaving the fresh spinach picture from my last post as I don't want to miss on that memory. The rest of the pictures are updated as I did not have any step by step cooking pictures.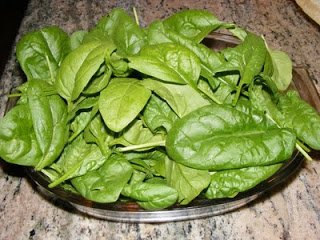 Preparation time – 15 mins
Cooking time – 30 mins
Difficulty level – easy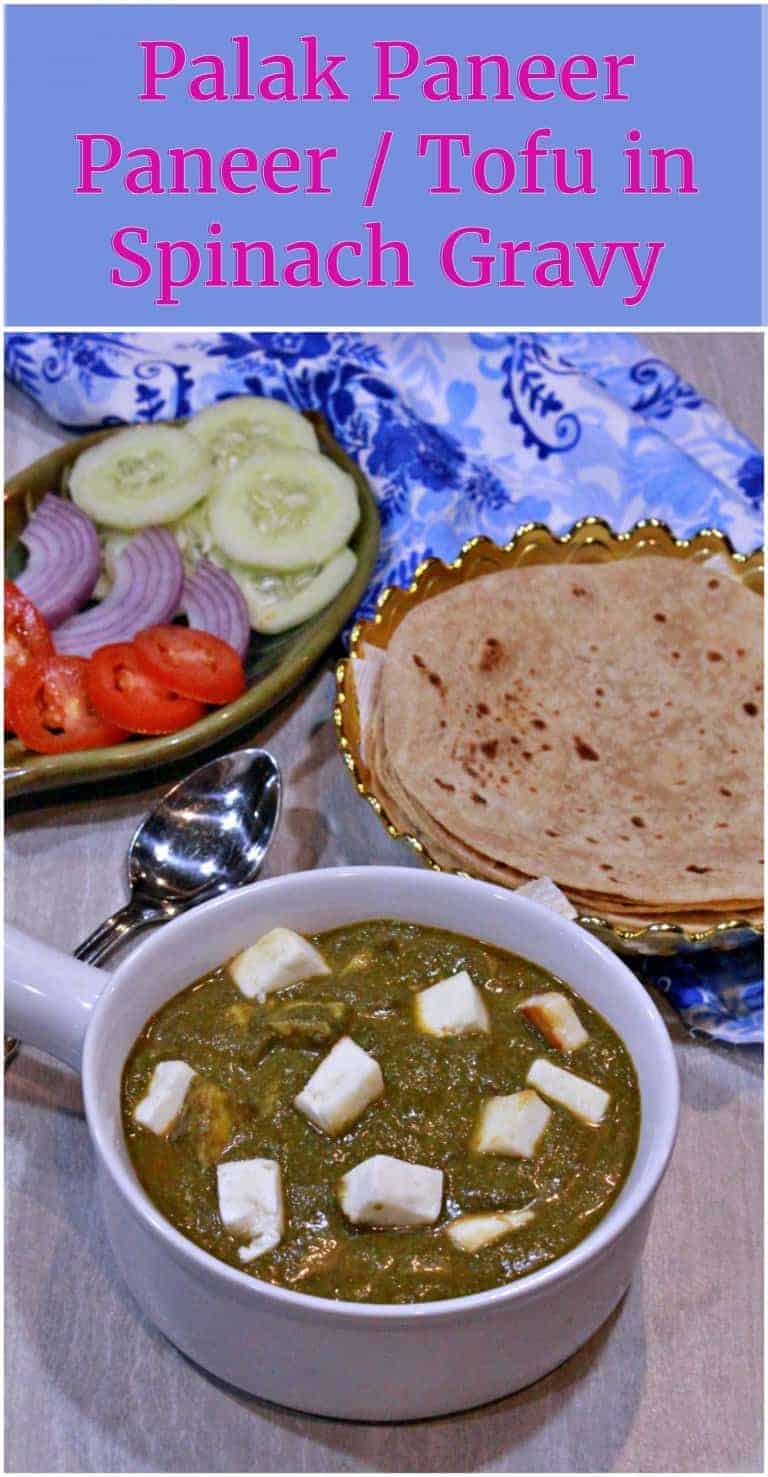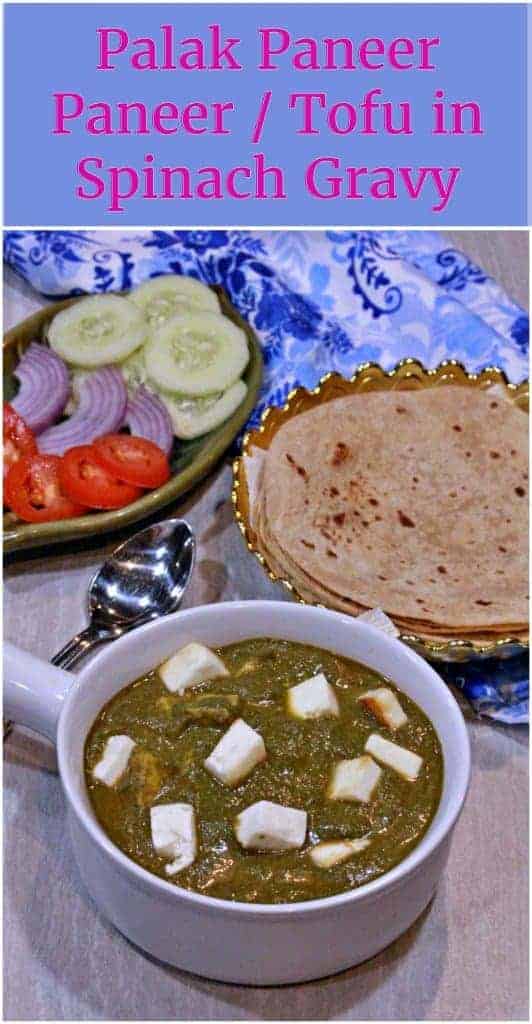 Ingredients to make Palak Paneer / Palak Tofu - (serves 6-8)
Palak (spinach) – 6 cups
Paneer (tofu) – 200 Gms
Onion – 2 medium (chopped)
Tomatoes – 2 (chopped)
Dhania powder – 1 tsp
Jeera powder – ½ tsp
Red chilli powder – 1 ½ tsp
Turmeric powder – ½ tsp
Cashew nuts – 10
Poppy seeds – 2 tsps
Curd (Yogurt) – ½ cup whipped
Garam masala powder – 1 tsp
Sugar – 1tsp
Salt to taste
Butter – 1 tblsp
Oil – as needed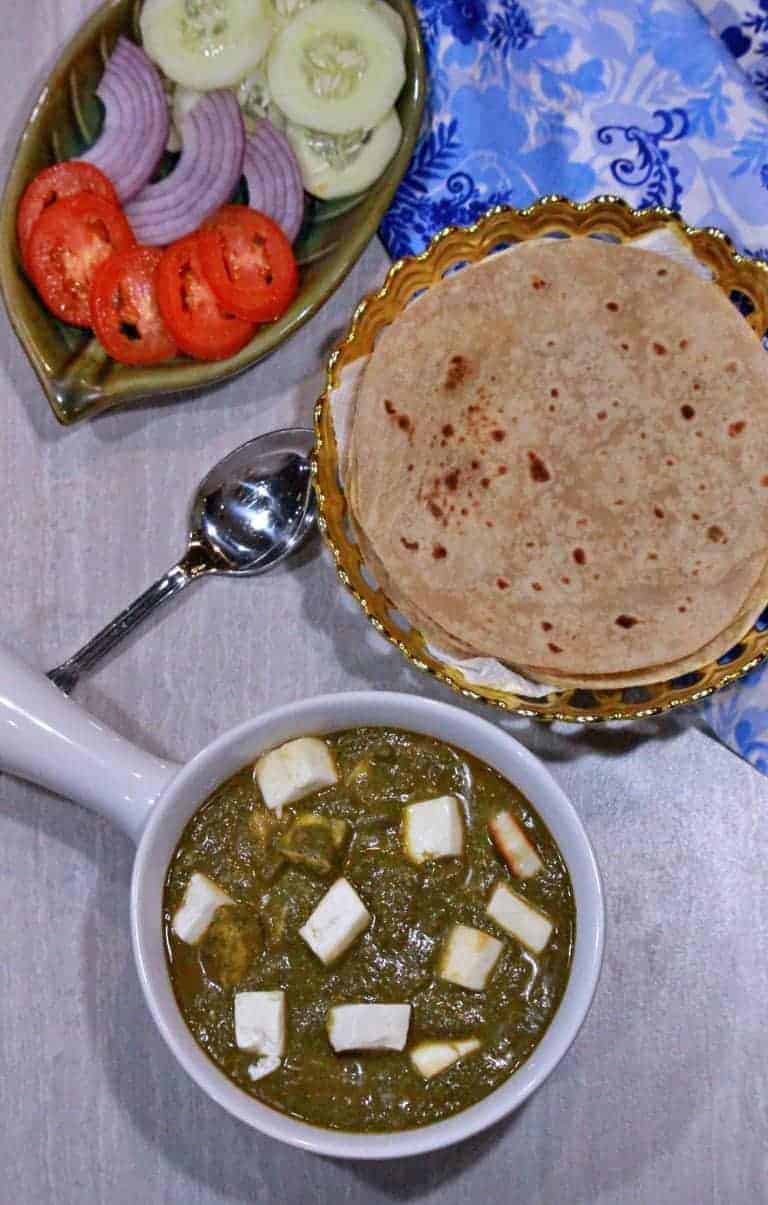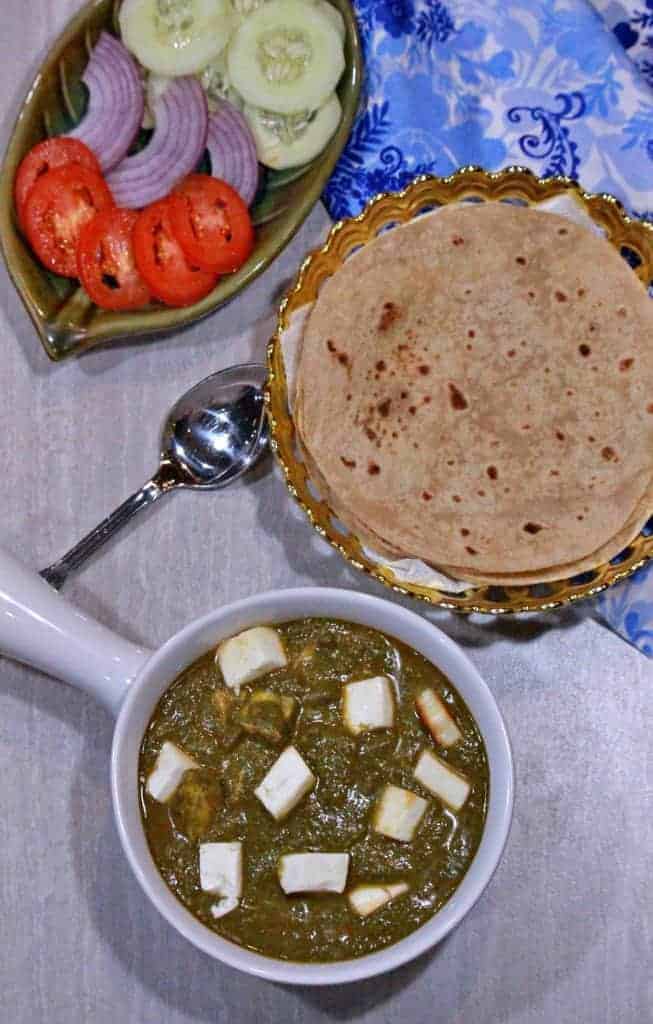 Procedure –
Wash the palak and chop it coarsely. Heat some butter and fry the palak until it shrinks. Allow it cool and then grind it into a smooth paste.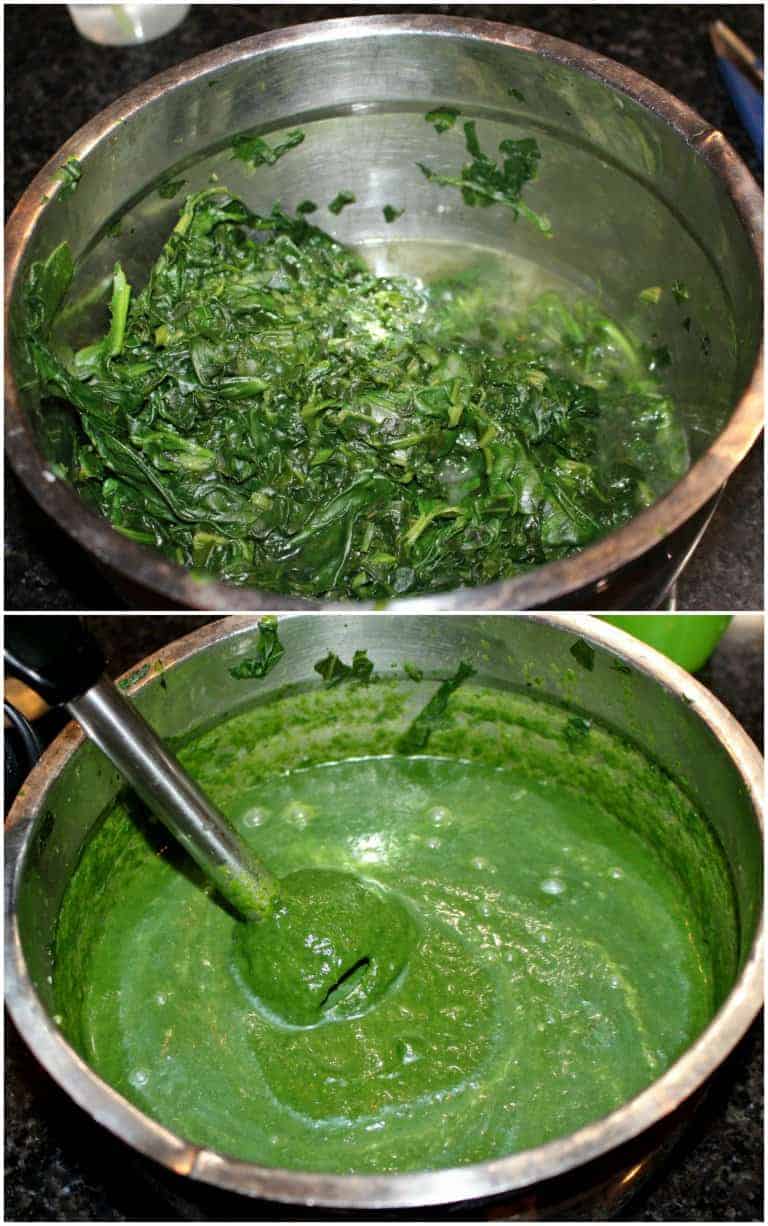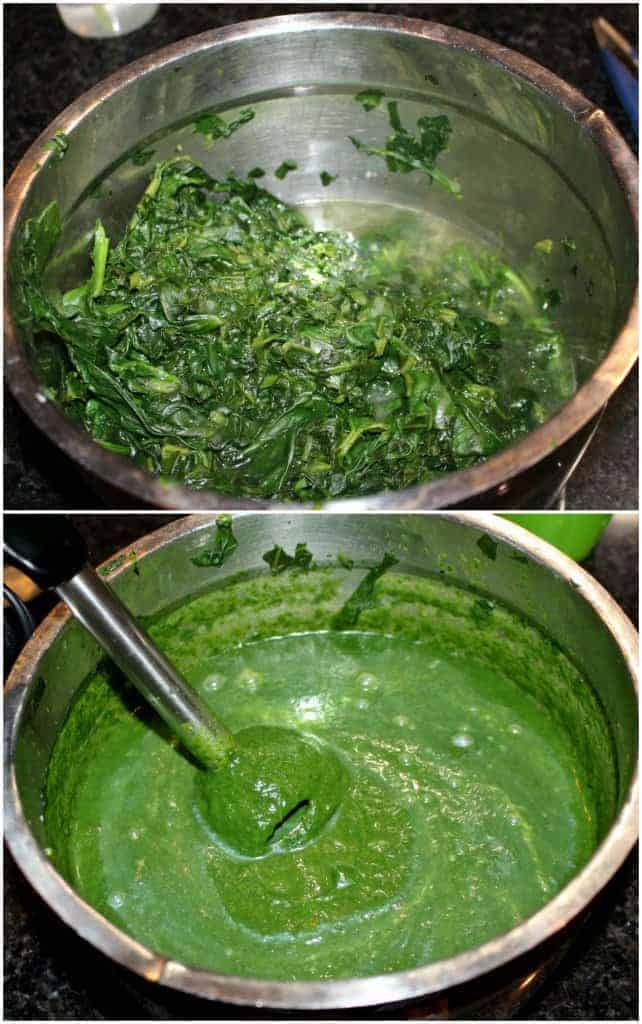 Soak cashews and poppy seeds for 10 mins and grind it into a smooth paste.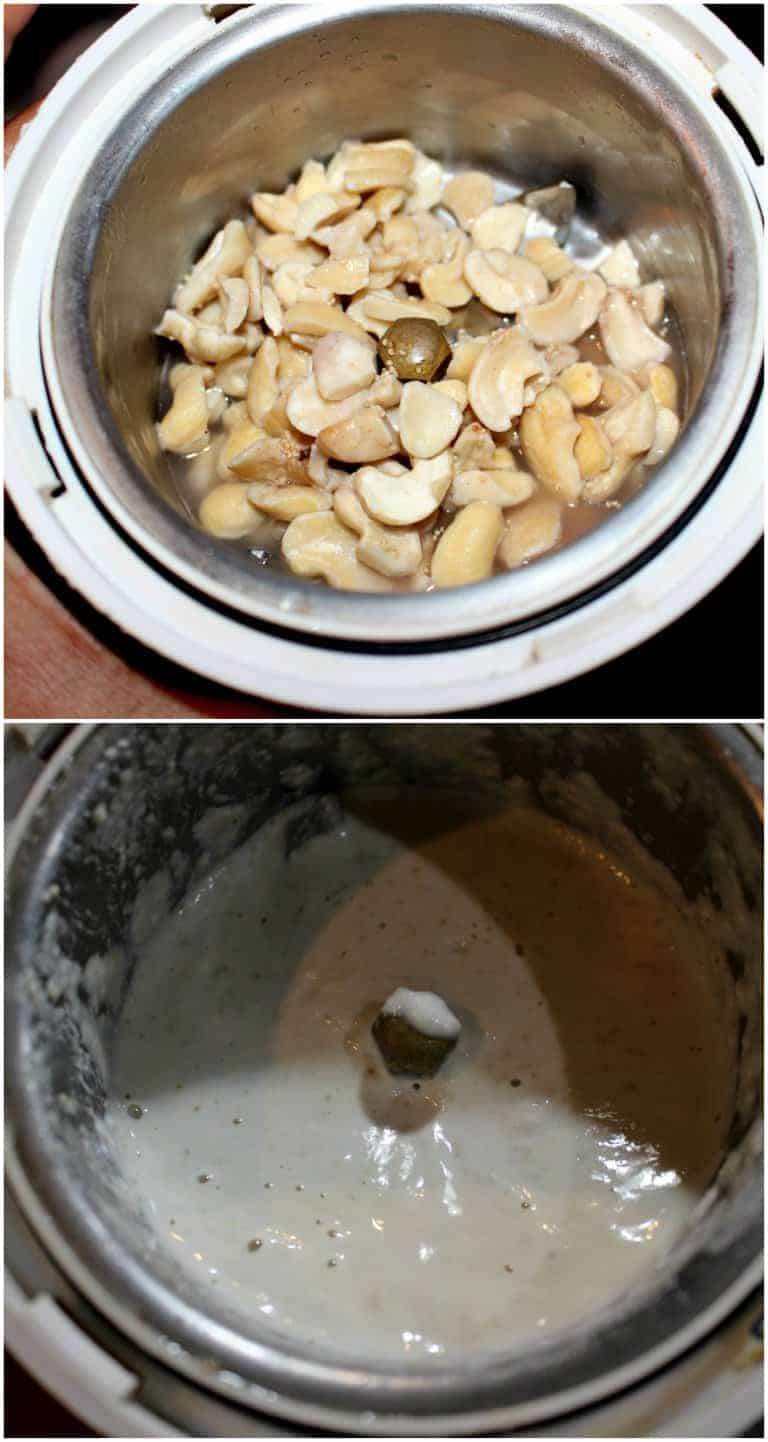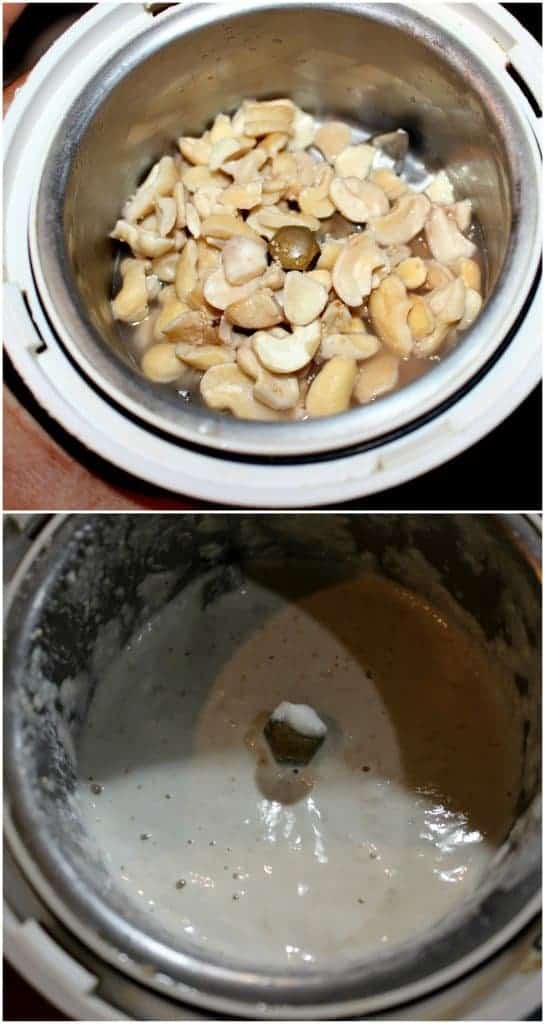 Cut paneer (Tofu) into small cubes and shallow fry it in little oil/butter until its light brown and transfer it to a bowl with warm water. The water keeps the paneer soft.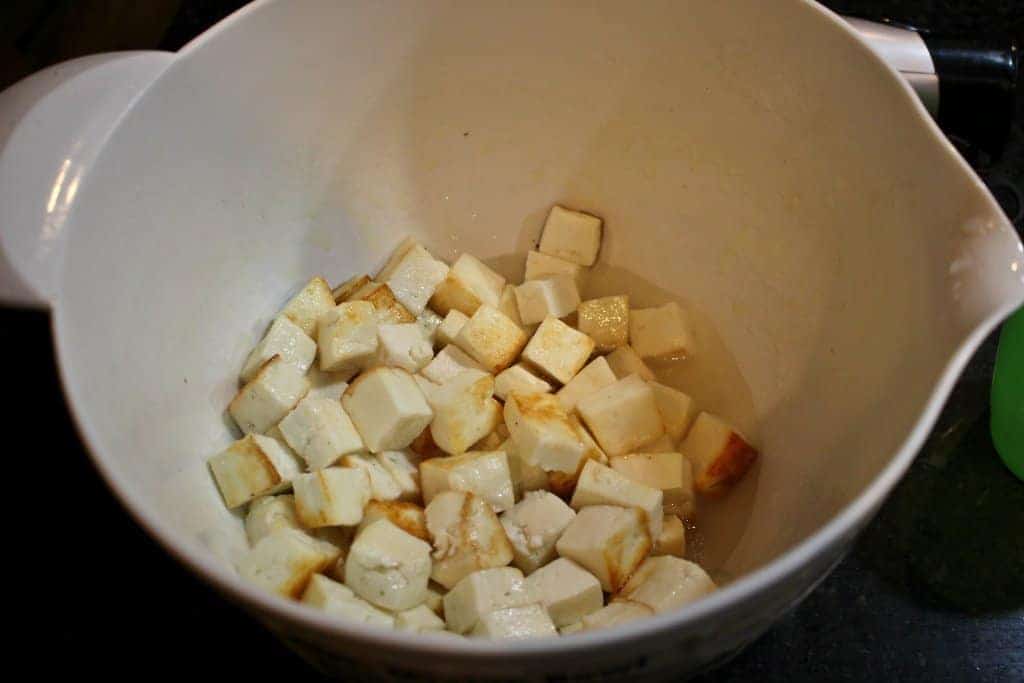 Heat the rest of the butter/oil in the same pan and fry the onions until golden brown. Now add the dhania powder, jeera powder, chilli powder and the garam masala powder.
Stir for couple of minute and then add the whipped curd. Cook in reduced flame until the oil floats on top.
Now add the tomatoes and mix well. Cook until the tomatoes are soft.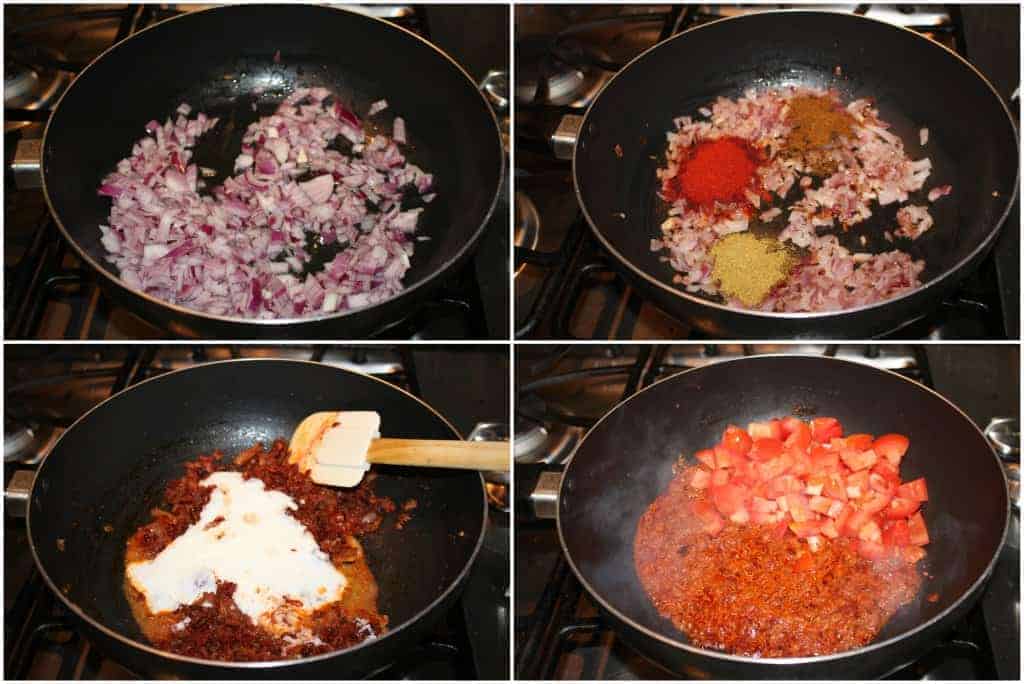 Add salt, sugar, ground palak leaves, turmeric powder and cook for few minutes.
Now add the cashew poppy paste and add just enough water to bring the gravy to the required consistency. Cook in medium heat until the gravy is thick. Now add the fried paneer (tofu) and let it come to a boil once.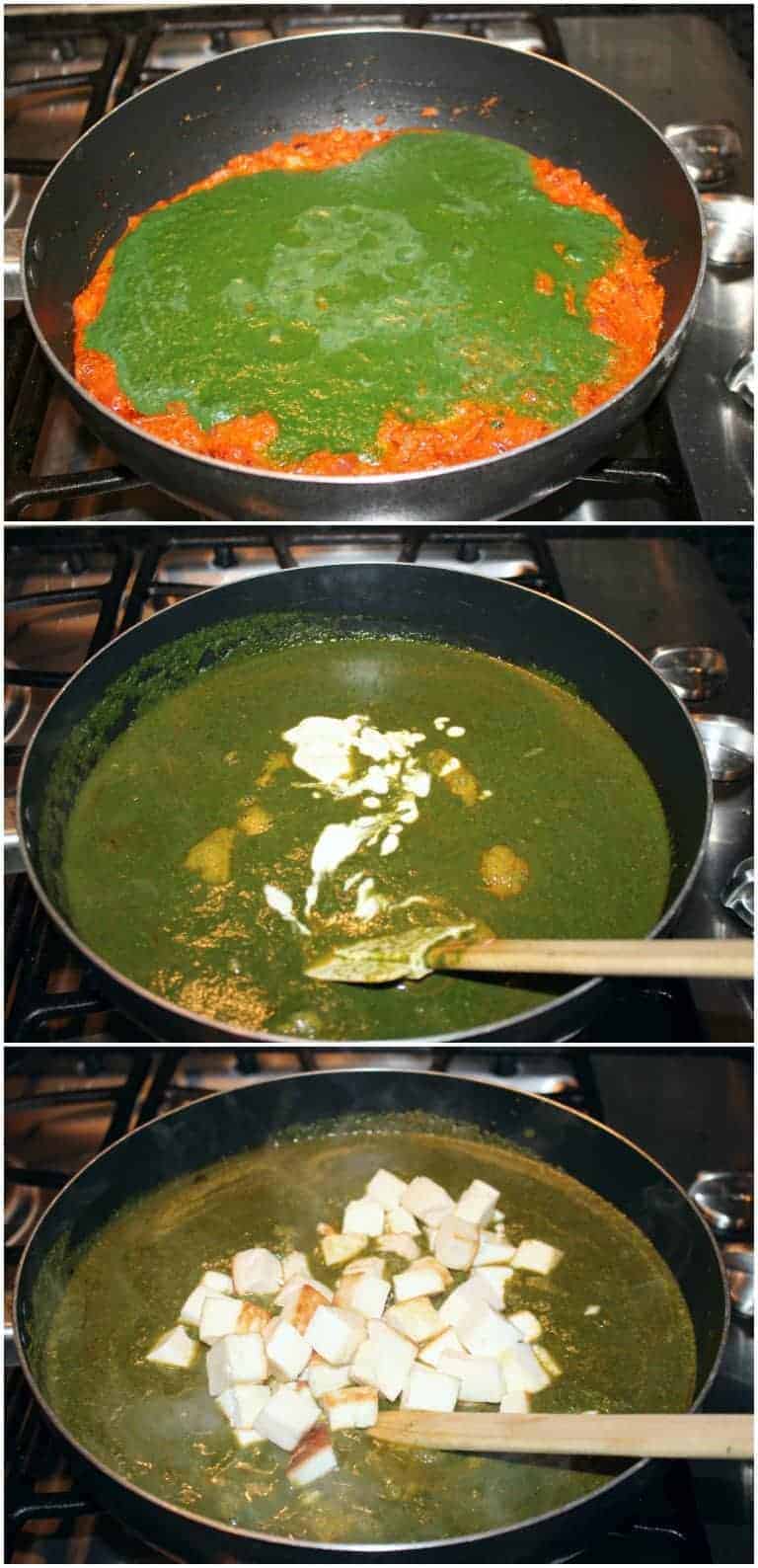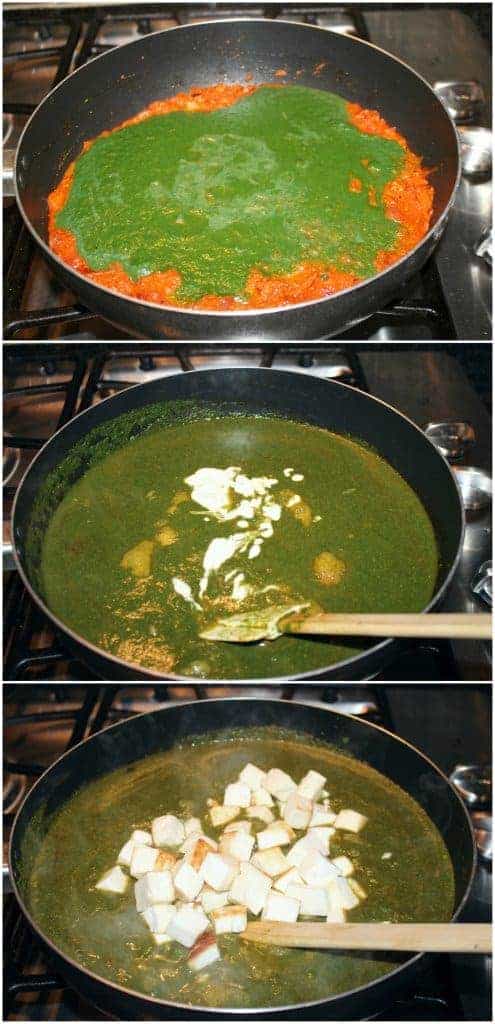 Sprinkle the rest of the garam masala powder and serve hot with parathas or rotis.