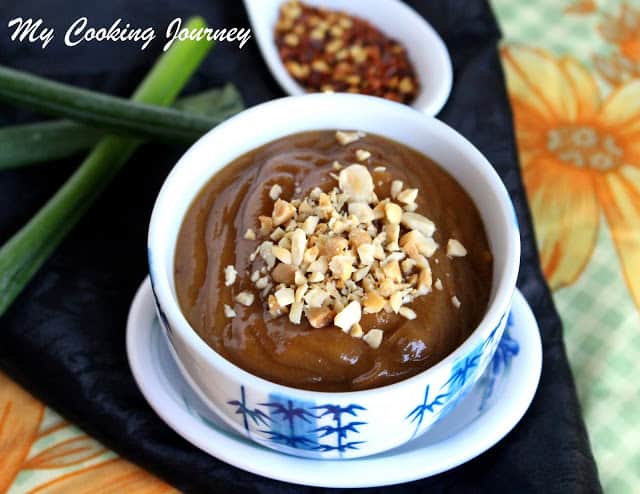 We love spicy peanut sauce and I have never been successful before to make a restaurant quality peanut sauce. When I was reading the ingredients for this sauce I saw that it had coconut milk in it. That was something I have never used to make a sauce before and I wanted t give it a try. I am so glad I tried the peanut sauce because this was the perfect one that I was looking for and I kept licking it so much that I had to keep it out of my eye sight.
I had made Chinese New Year dumplings for one of the earlier blogging marathon theme and this was one of the side sauces I had made for the dish. It not only paired perfectly for the dumplings, but was also great as a sauce for quick noodles. I diluted the left over dipping sauce a little bit and then used it as a sauce for quick vegetable noodles the next night.
I also made Thai sweet chili sauce along with the peanut sauce for the dumplings which I will be blogging about soon.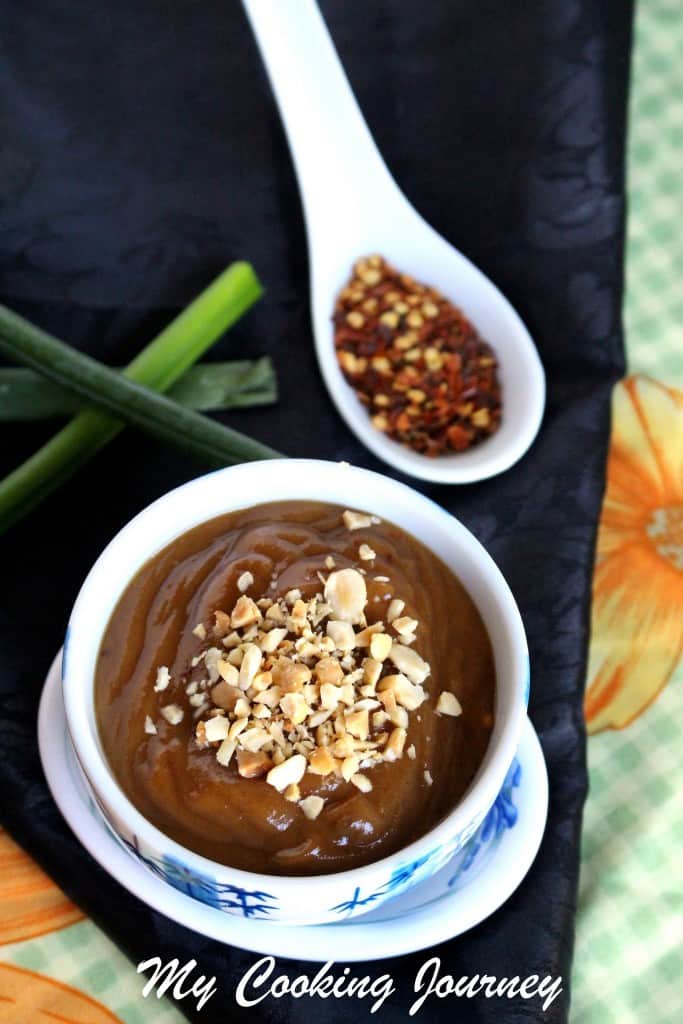 Preparation time – 5 minutes
Cooking time – 5 minutes
Difficulty level – easy
Recipe adapted from – Everyday Thai Cooking by Katie Chin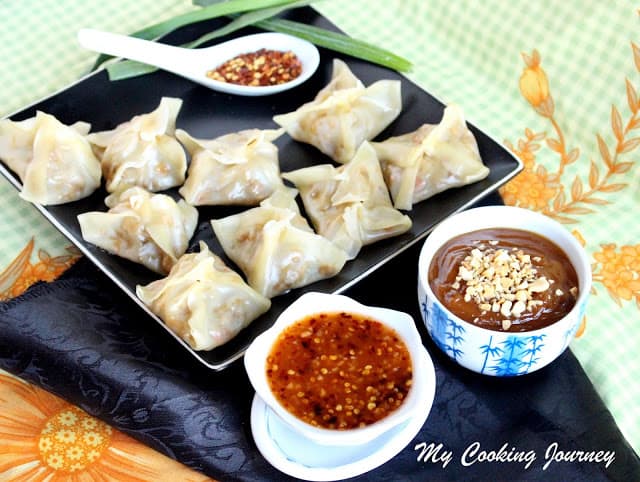 Ingredients to make Spicy Peanut sauce – Makes ½ cup
Smooth peanut butter – 3 tbsp
Chunky peanut butter – 1 tbsp (can be substituted with smooth)
Coconut milk – ¼ cup (more if your prefer thinner sauce)
Soy sauce – 2 tsp
Brown sugar – 2 tsp
Crushed red pepper – ½ tsp
Lime juice – 1 tbsp (freshly squeezed)
Crushed peanuts – for garnish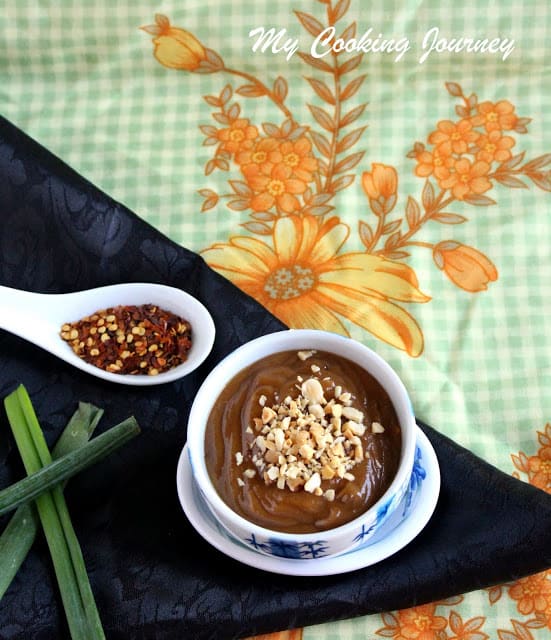 Procedure to make Spicy Peanut sauce –
Combine all the ingredients (except the crushed peanuts) in a small sauce pan.
Cook it on low heat, stirring continuously. Let the mixture come to a simmer and then turn off the flame.
Transfer to a serving bowl and garnish with crushed peanuts.