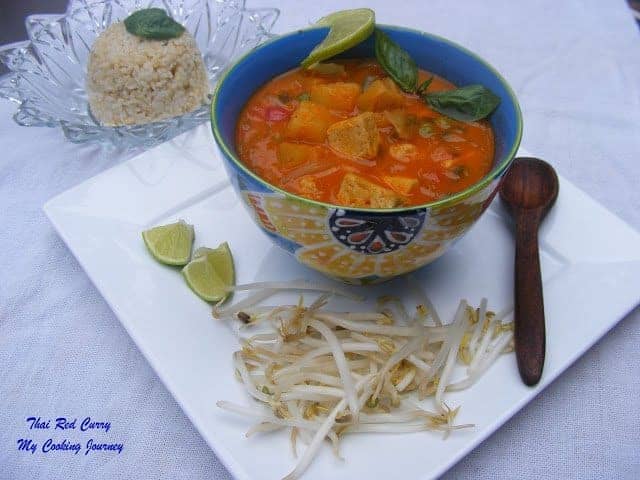 Thai red curry is a popular recipe made from the
red curry paste
. This recipe is loaded with vegetables and tofu and is a very healthy one pot meal. Pair it with fragrant jasmine rice or brown rice and the dinner is complete. The Thai red curry paste can be made way in advance and can be refrigerated or if required frozen. Once the curry paste is ready, all it needs is coconut milk and your choice of vegetables to make it a complete meal.

Preparation time – 30 mins
Cooking time – 45 mins
Difficulty level – medium

Ingredients to make Red Curry – (serves 4-6)
Homemade red curry paste – 3 tbsp
Coconut milk – 1 – 14oz can
Onions – 1 (sliced)
Tofu (extra firm) – 1 package (drained and cut into cubes)
Choice of Mixed vegetables – 3 cups

Carrots
Beans
Broccoli
Cauliflower
Snow peas
Baby corn
Zucchini

Pineapples (chopped) – 1 cup
Spring onions – 4 (chopped with the green top)
Oil – 2 tbsp
Salt – as needed
Ginger powder- 1 tsp
Thai basil – few (substitute regular basil)
bean sprouts (optional) - few
Procedure -
Steam cook the vegetables individually with a pinch of ginger powder until half done. Keep aside.
Heat about a tbsp of oil in a wide pan and slightly brown the tofu. Keep aside.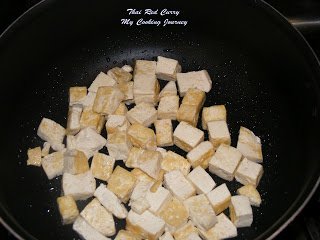 In the same pan, add the remaining oil and sauté the onions and green onions until translucent.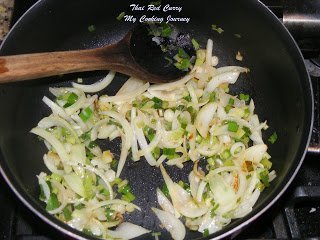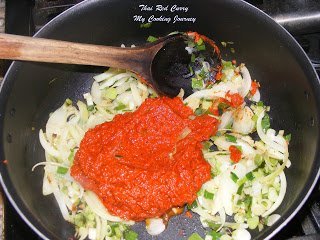 Add the coconut milk and let it come to a boil. Simmer for about 5 mins.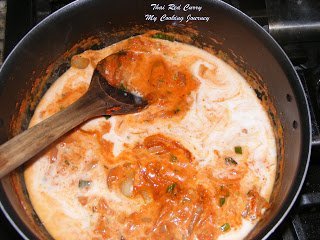 Now add the steamed vegetables and pineapple and cook for about 8-10 mins.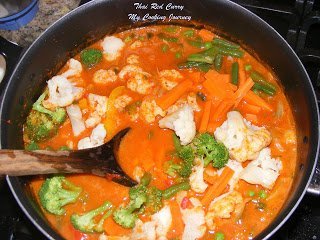 Then add the tofu and salt to taste. Add water if needed to bring it to required consistency.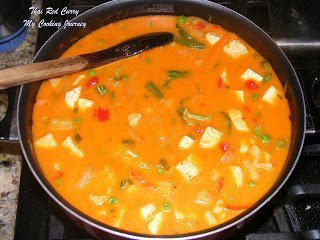 Bring it to a gentle boil and simmer for about 10 more mins. Check for doneness of the vegetables. Keep in mind that the vegetables should still have a bite to it and should not be too mushy.
Tear few basil leaves and add at the end. Mix well and serve the Thai red curry with white rice, jasmine rice or brown rice.