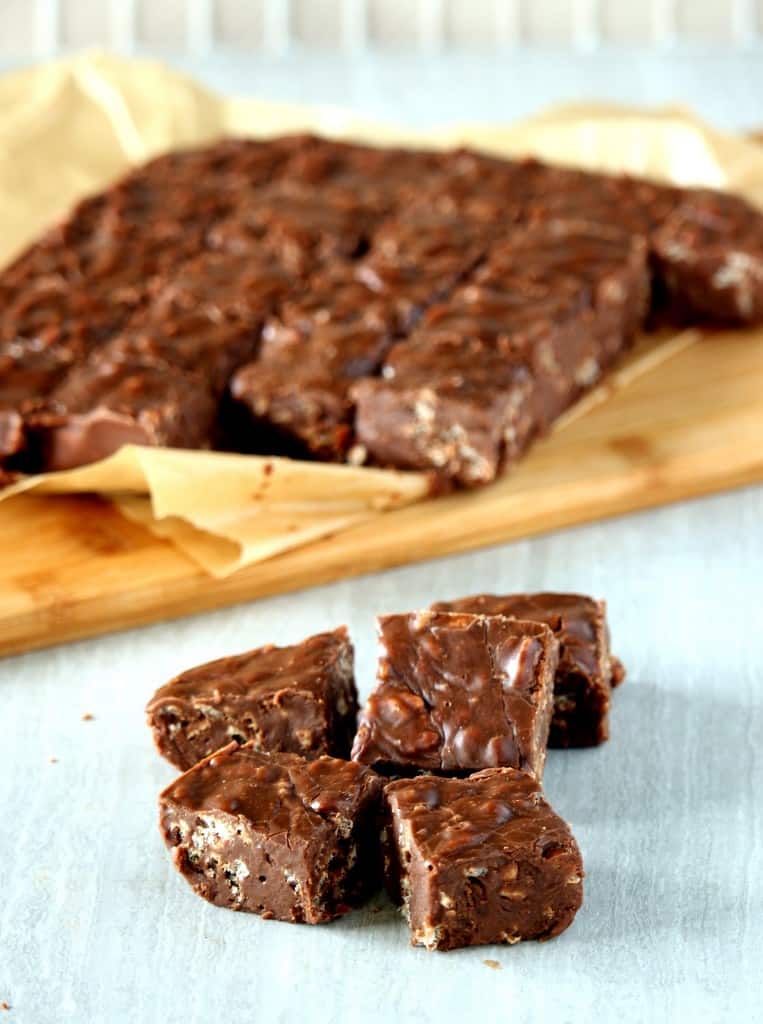 We are back to our regular blogging routine and I have a wonderful theme for this week. Last time when I chose this theme, I was able to make 3 very different and delicious recipes. The 3 ingredients energy bar is one of my fast moving recipes and it is also one of my most viewed recipes. I also had made hash brown cups and bitter gourd chips for the same theme.
My first recipe for this time is this chocolate fudge. If you know me, I am not a chocolate fan and neither is my oldest. My husband and my little one are chocoholics (I guess I am using the right word). They love chocolate in any form. Because I don't like chocolate, often times I end up making recipes that does not have chocolate. I realize that it is not fair on my part and I am trying to get better.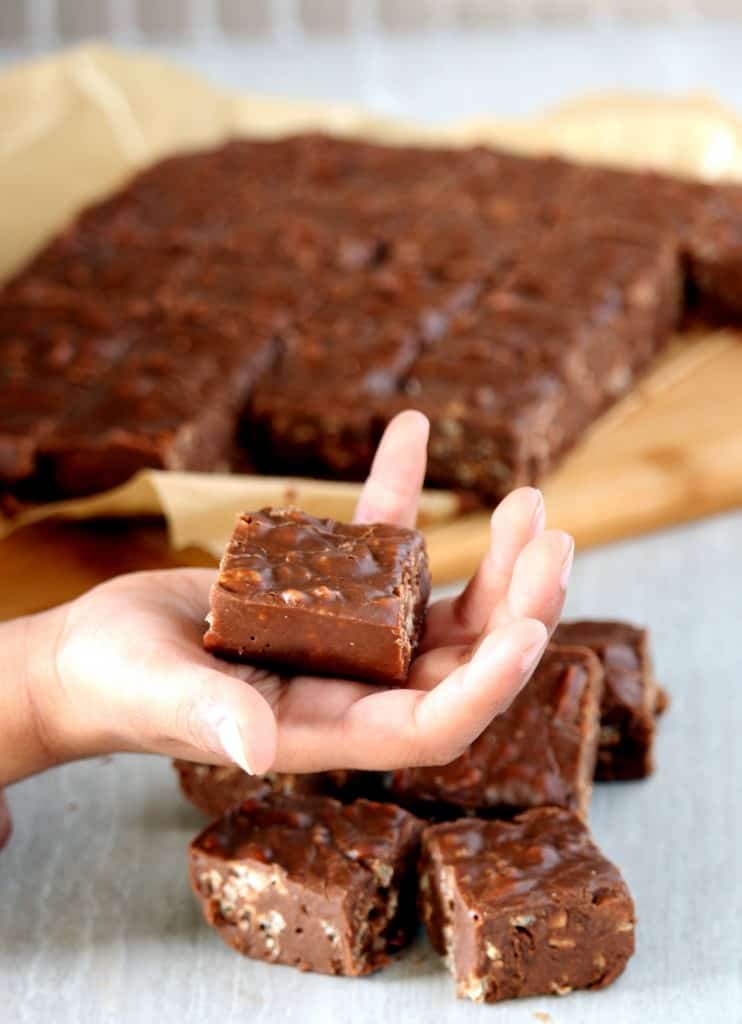 One thing I love with chocolate is the chocolate chip cookies. For this reason I always have chocolate chips in my pantry. When I came across this idea from pinterest, I wanted to make it for couple of reasons. One, my husband and little one would be too happy. Two, I had this crazy idea of making this like the crunch chocolate bar adding the rice krispies cereal in it.
My crazy idea turned out to be a hit and the crunch in the fudge was so inviting (you could tell that I ate a couple as well). I also had some butterscotch chips in the pantry and hence I used 1 cup each of semi sweet chocolate chip and butterscotch chips. If you are not a fan of adding cereal in the fudge, you could always add some nuts or just leave it as is.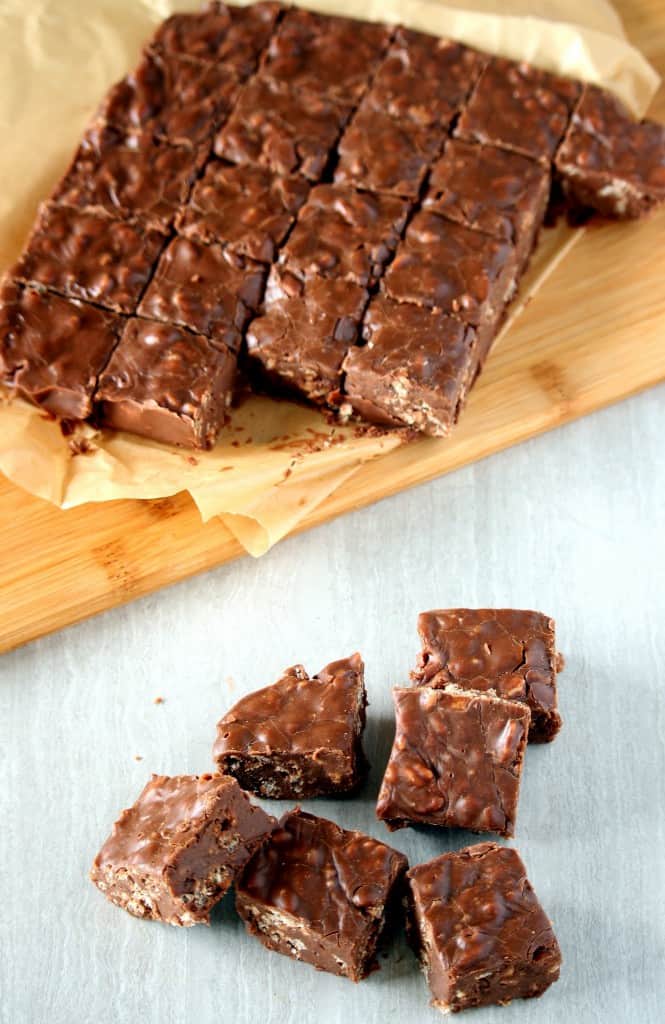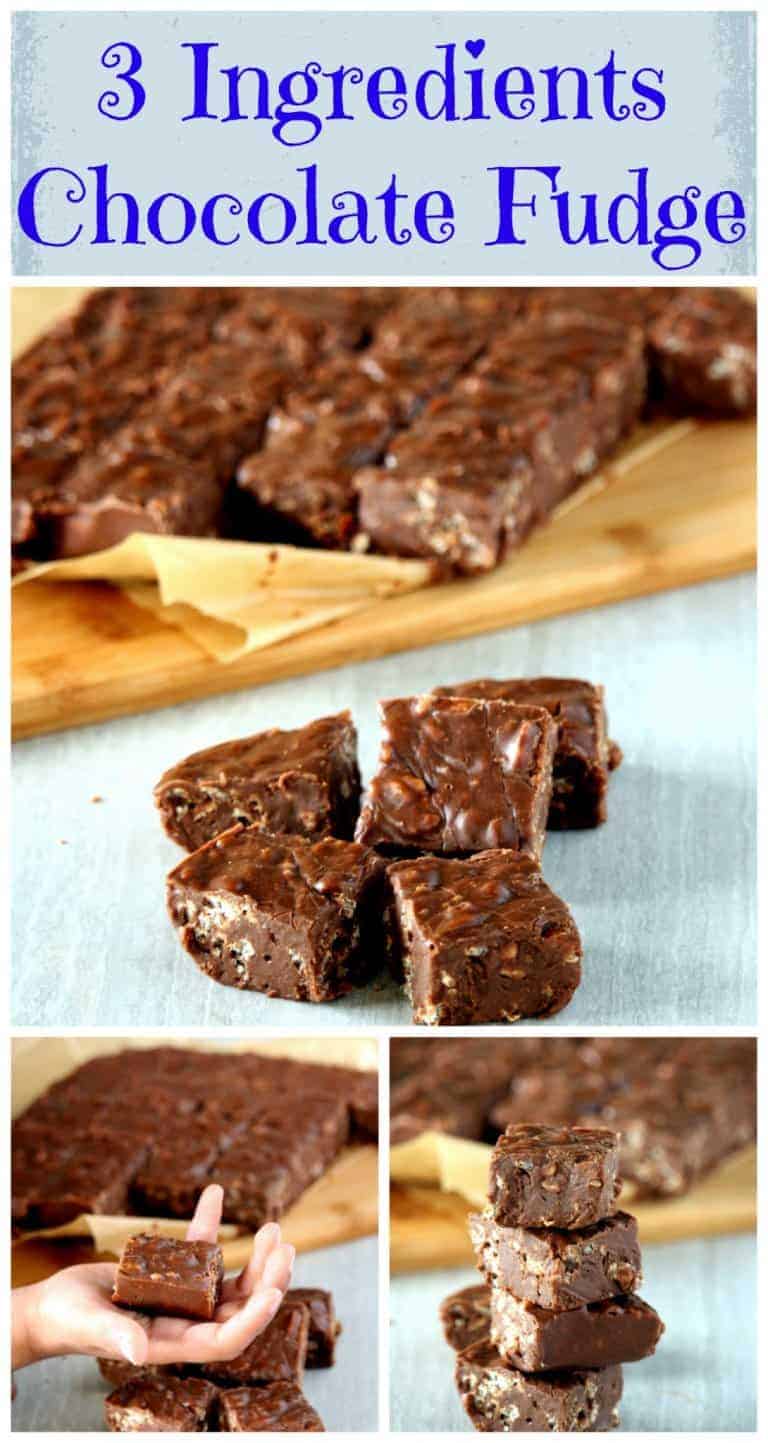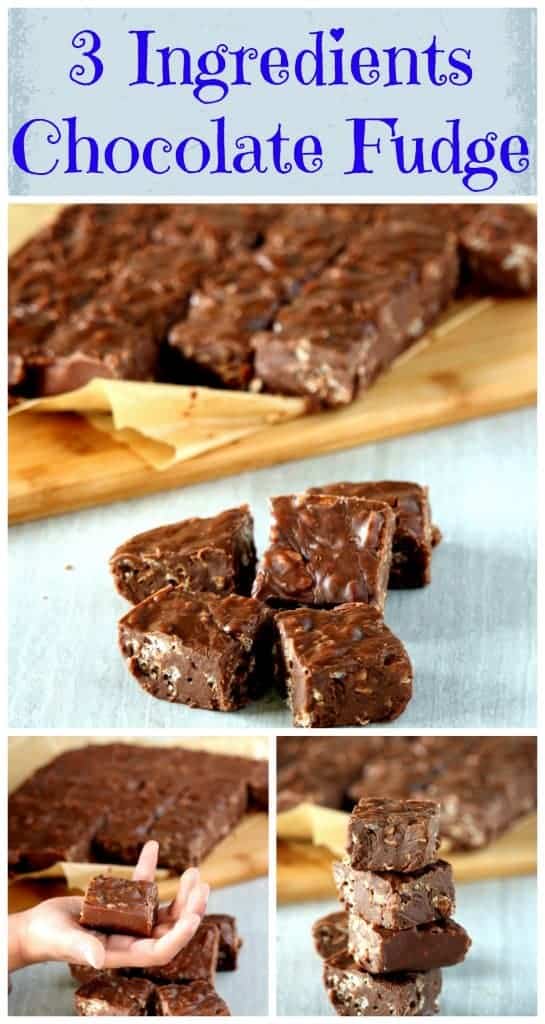 Preparation time – 5 minutes
Cooking time – 15 minutes
Difficulty level – easy
Ingredients to make Chocolate Fudge – makes 25 small squares
Chocolate chips – 2 cups
Condensed milk – 1 can (14 oz)
Rice krispies (cereal) – 1 cup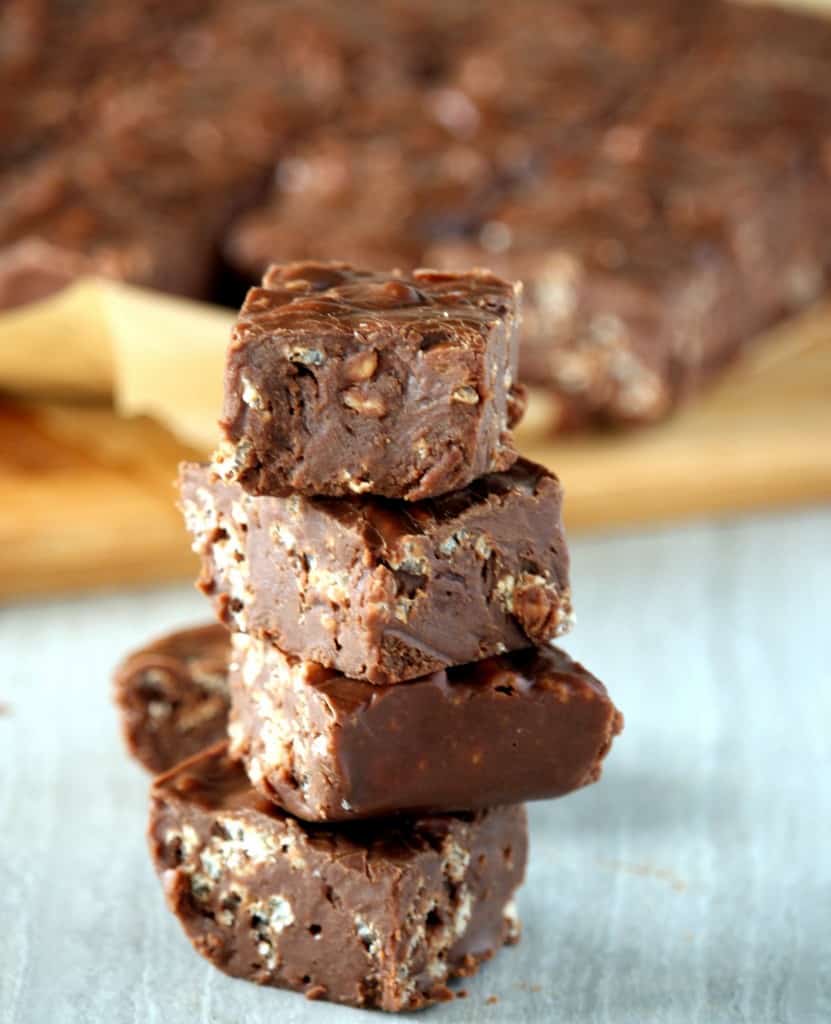 Procedure –
Prepare an 8 x 8 square pan by lining it with parchment paper, leaving an overhang on all the sides. This makes it easier to take the fudge out of the pan.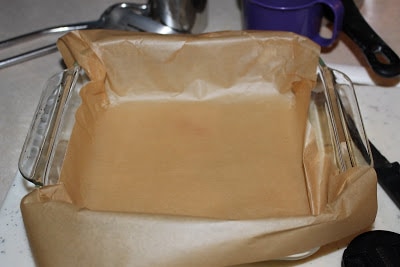 In a saucepan (I prefer one with a handle as it is easy to pour), combine the chocolate chips and the condensed milk. I used 1 cup each of butterscotch and semi sweet chocolate chips. Also make it a point to leave some condensed milk remaining in the tin, so it will keep us occupied when stirring the mixture.
Place the pan on low-medium heat and keep stirring. Keep licking the rest of the condensed milk from the tin on the side. It took me about 10 minutes to completely dissolve the chocolate chip (and also to lick the tin).
Use a spatula to mix as it makes it much easier to scrape the gooey chocolate off the sides of the pan. I love my silicon spatulas for this purpose. Make sure that the chocolate mixture is very smooth.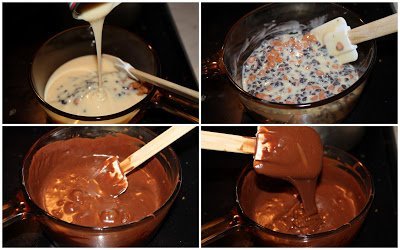 Turn off the flame and add the rice krispies into the mixture. You can also use any nuts of your choice instead of the cereal. Walnuts would be great.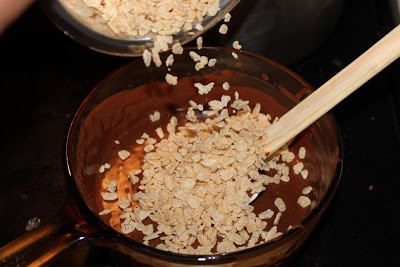 Mix well to incorporate the cereal evenly and pour it into the prepared pan. Do not try to smoothen the top using the spatula, as it will not happen. Tap the pan few times on the counter top to remove any air bubbles and also to even it out.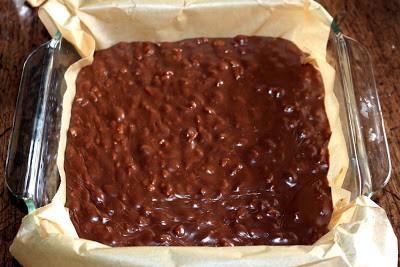 Loosely cover it with plastic wrap and let it set in the refrigerator for couple of hours.
Slice it into desired shape and enjoy! I have left my Chocolate Fudge in the refrigerator as it is quite warm here.