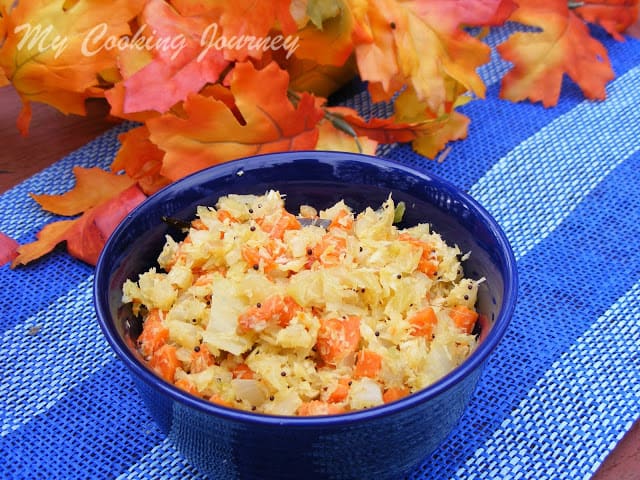 In this Cabbage Carrot Curry , I have two of my favorite vegetables combined together. This is one of the side dish I often see in the Indian restaurants here. This is my take on this curry which is loaded with ginger. This pairs up really well with Sambhar/rasam and rice or with Phulkas/rotis.
Preparation time – 15 mins
Cooking time – 30 mins
Difficulty – easy
Ingredients to make Cabbage Carrot Curry – serves 4
Cabbage (chopped) – 1 small (about 4 cups)
Carrot (chopped) – 4 (about 2 cups)
Ginger (grated) – 2 tbsp
Coconut (grated) – ½ cup
Oil – 1 tbsp
Mustard seeds – 1 tsp
Urad dal/Ullutham paruppu – 2 tsp
Red chilies – 2
Green chilies – 2 (slit lengthwise)
Asafetida – ¼ tsp
Salt – to taste
Sugar – 1 tsp (optional)
Curry leaves – few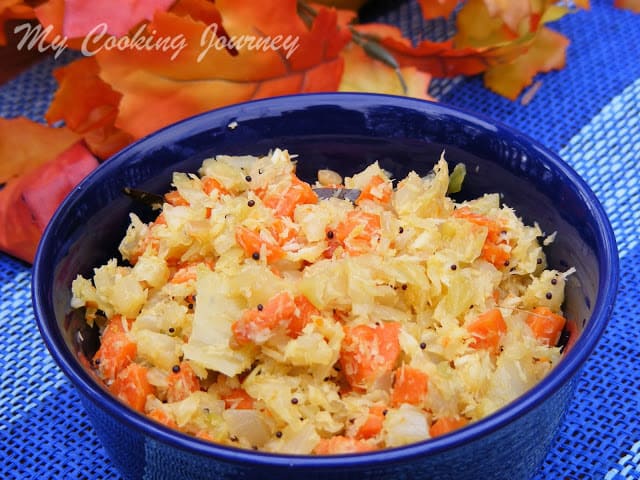 Procedure –
Chop the carrot and cabbage and keep aside.
In a wide pan, heat the oil and add all the seasonings (Mustard seeds, ullutham paruppu, red chilies, green chilies, curry leaves, asafetida and ginger). Let them fry for a minute.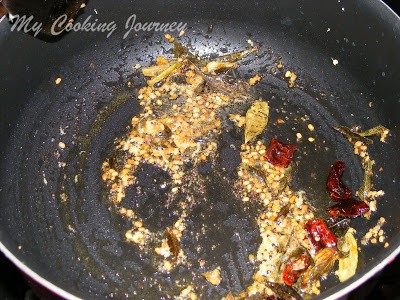 Now add the carrot and cabbage and mix well. Cover the pan and let the vegetables cook on medium heat for about 10-15 mins. Stir few times in between to prevent the vegetables from sticking to the pan. Also sprinkle little water if needed.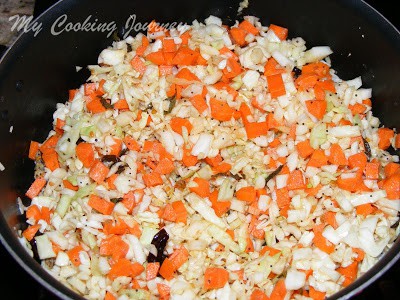 Once the vegetables are cooked, add the salt and mix well. Let it cook in the open pan for 2-3 more minutes. Make sure all the water has evaporated and the curry is dry in appearance. At this stage add the grated coconut and mix well. Also add the sugar now if using. Let it all combine and come together.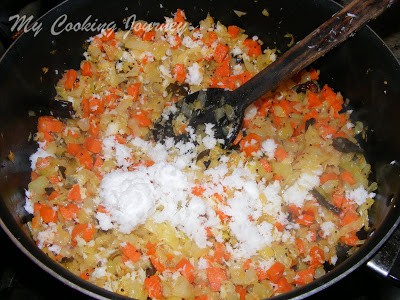 Take it off the flame and serve with rice or rotis!