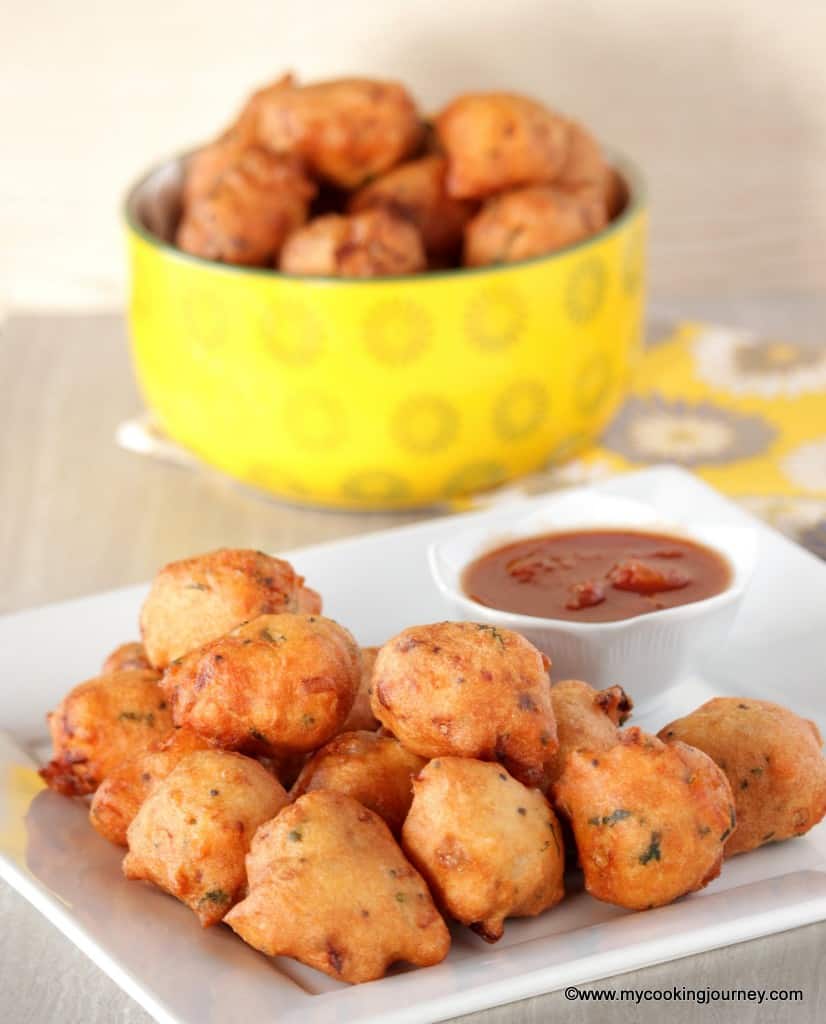 After a day's break we are here with our day 3 of A – Z challenge. When choosing recipes with alphabet C, I started out very enthusiastic and had some tough choices. Once I was done making the list, I came to a realization that my list was too unrealistic as I had several very hard dishes. I will come around some day and will be making those dishes in the list, but for now I chose a very delicious snack / starter / appetizer recipe - Chettinad Masala Cheeyam.


Thanks to Nalini for directing me to her space for the recipe. The recipe was perfect and I served it with some spicy kara chutney. I love Chettinad cuisine and I have had the opportunity to make a few in past. My favorite one by far is the Chettinad Vellai Paniyaram. It was such a delicate dish that just melted in our mouth.
Yet another favorite dish that I make very often is the Chettinad Vegetable Kurma. This restaurant style kurma is just so amazing that it takes the meal to next level.
This recipe joins my collection of Chettinad dishes and I am looking forward to opportunities to try out few more of the wonderful cuisine.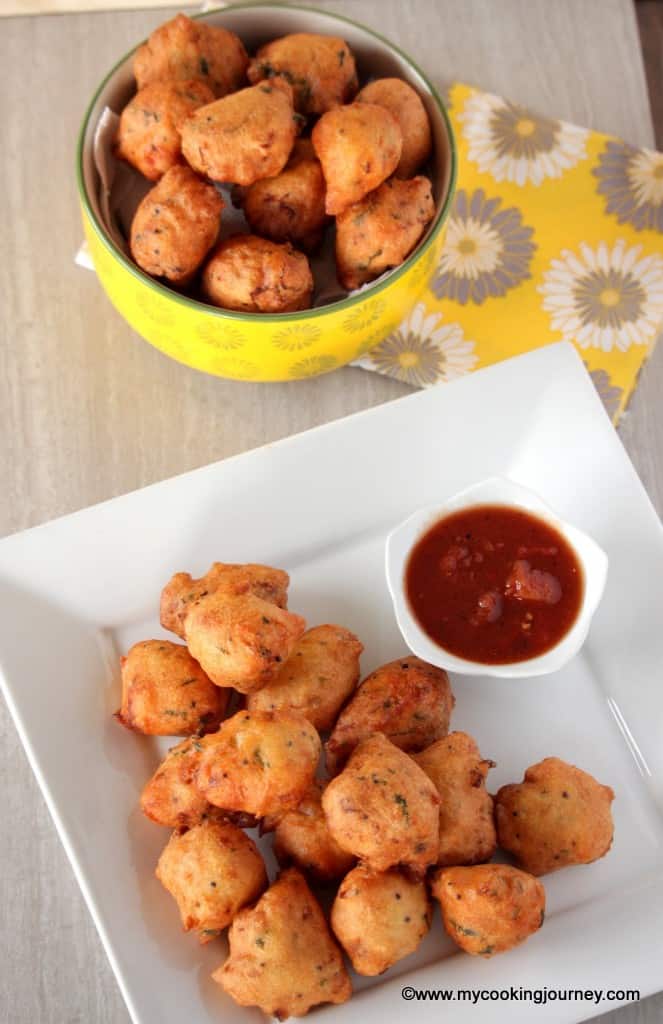 Preparation time – 15 minutes plus 4 hours of soaking time
Cooking time – 1 hour
Difficulty level – easy
Recipe adapted from – Nalini's Kitchen
Ingredients to make Chettinad Masala Cheeyam – (serves 4)
Raw rice – ¾ cup (I used sona masoori)
Idli rice – 1 tbsp
Ullutham paruppu / Urad dal – ¾ cup
Onion – 1 large (finely chopped)
Green chili – 4 (finely chopped)
Curry leaves – few
Oil – 1 tbsp plus more to deep fry
Mustard seeds- 1 tsp
Asafetida – ¼ tsp
Salt – to taste
Coconut – ¼ cup (grated or chopped finely)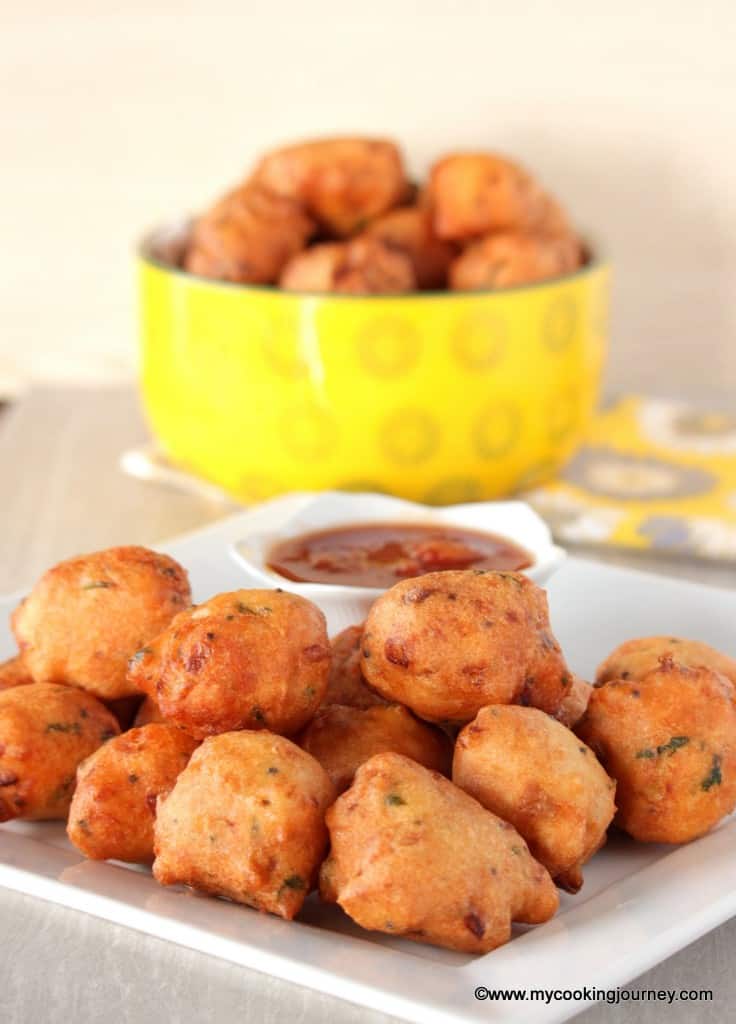 Procedure to make Chettinad Masala Cheeyam –
Wash and soak the raw rice, idli rice and urad dal together for about 4 hours.
Grind them to a very smooth and thick batter. I used my wet grinder to grind the batter as it yields fluffy batter which results in fluffy seeyam. You could grind it in blender / mixie as well, but make sure you grind it into a thick batter adding just enough water as needed. Add salt needed and mix up the batter well.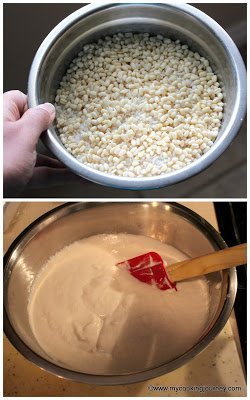 In the meantime, heat 1 tbsp of oil in a pan. When the oil heats up, add the mustard seeds and let it crackle. Now add the asafetida, onions, green chili, curry leaves and salt needed for the onion. Fry them until the onions soften a bit.
Now add the grated / chopped coconut and give it a quick stir. Turn off the flame and let the mixture cool down a bit.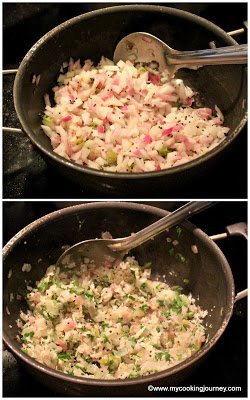 Add this mixture to the ground batter and mix it well.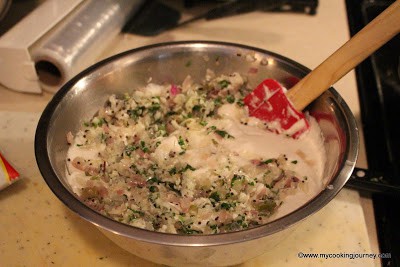 Heat oil in a pan and gently drop rounded handful of batter into hot oil for deep frying. You could add a few at a time (depending on how big your pan is). Use wet hands to scoop the batter and drop it in oil. It makes it easier to form the seeyam.
Fry them until they are golden brown on all sides and then remove it on a paper towel lined dish.