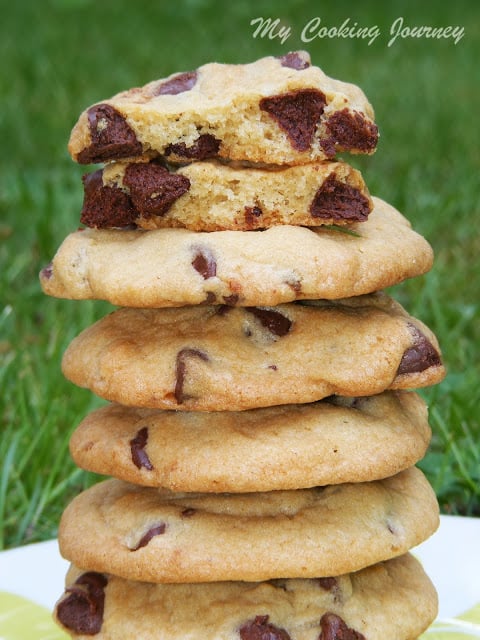 Are you one of the people who like to try out the recipes on packages? I sure like to try out recipes that are written on the packages. There are few recipes that work out and there are few that just do not satisfy your taste buds. This recipe was one of the earliest (or actually the first recipe) that I ever used when I began baking. I have been using this recipe to this date and it is one of our families favorite one. I do make other versions of chocolate chip cookies, but this one is our favorite.
I found this recipe on the package of Nestle toll house semi sweet chocolate chip morsels. The recipe yields soft in the center and crunchy on the outside cookies. They are chewy gooey and loaded with the goodness of chocolate. If you are a nut lover you could add any chopped nut of your choice.
I made these cookies this afternoon for taking it to my son's soccer match. I made them without nuts just to make sure that all the kids can eat it. There are few tips that I have included at the end of the recipe to ensure deliciously baked cookies.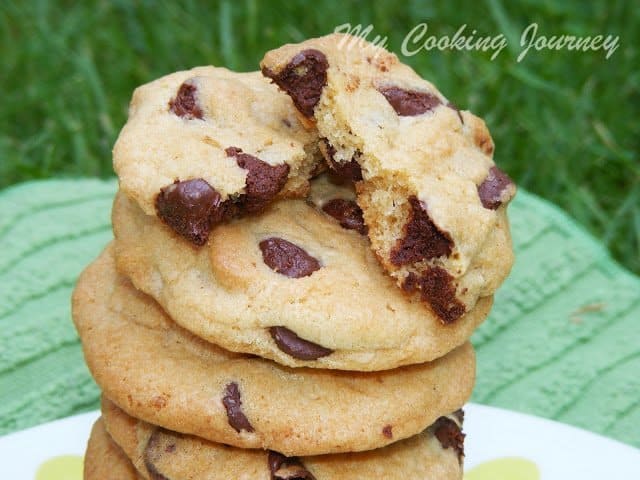 Ingredients to make Chocolate Chip Cookies - makes 3 to 4 dozen cookies
All Purpose flour – 2 ¼ cups
Baking Soda – ½ tsp
Baking powder – ½ tsp
Salt – 1 tsp
Unsalted butter (Softened) – 1 cup (2 sticks)
Granulated Sugar – ¾ cup
Brown Sugar – ¾ cup (packed)
Vanilla Extract – 3 tsp
Eggs – 2 (large)
Semi Sweet chocolate chips – 2 cups
Nuts (optional) – 1 cup (chopped)
Procedure –
Preheat the oven to 375 F. Line a baking sheet with parchment paper or silicon mat and keep it aside. Also keep another baking sheet ready.
Combine flour, baking soda, baking powder and salt in a small bowl. Mix well and keep it aside until needed.
Using a hand mixer or a stand mixer, beat the softened butter, granulated sugar, brown sugar and vanilla extract until light and fluffy (about 5 mins).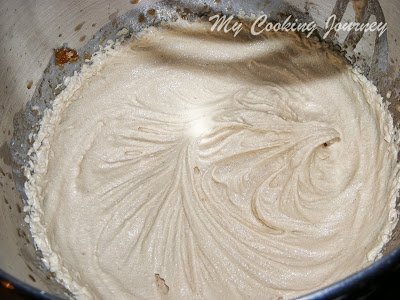 Add the eggs one at a time and beat well after each addition.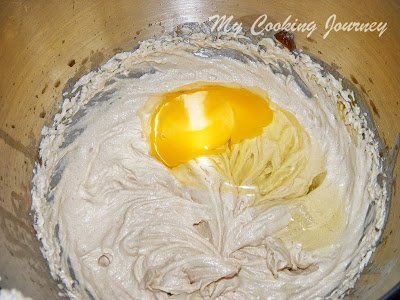 Gradually add the dry ingredients and mix well after each addition.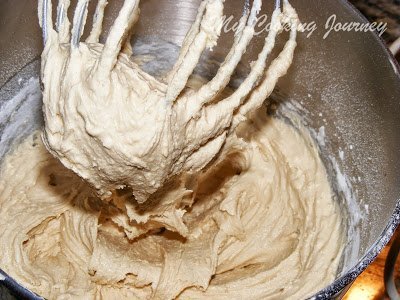 Add the chocolate chips and stir well to combine.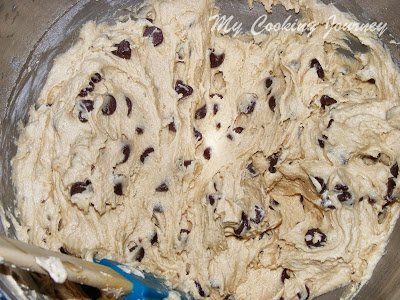 Drop the cookie dough by rounded tablespoon on the prepared baking sheet. Place this baking sheet on top of the other baking sheet (to use it as an insulated sheet) and bake at 375 F for 9 -11 mins.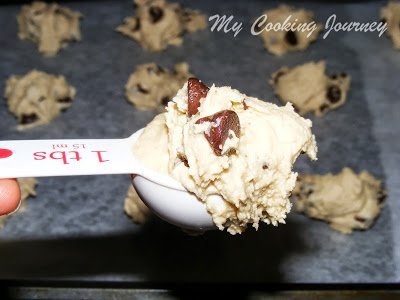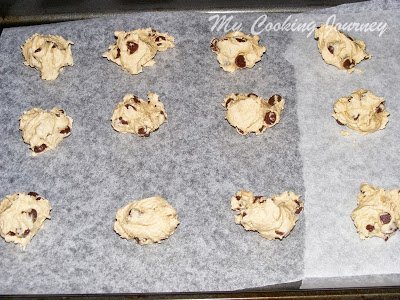 I bake one tray at a time and rotate the tray once in-between for even browning. Also insulating the baking sheets allows even browning of the cookies. I noticed that baking with just one tray caused the cookies to have a dark base and light top.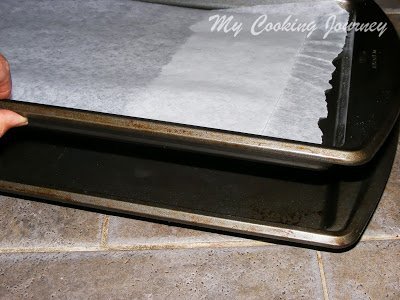 Let stand for 2 minutes and then transfer the cookies on a wire rack to cool completely.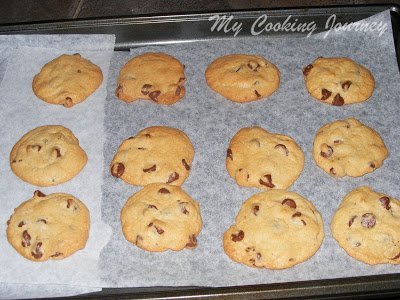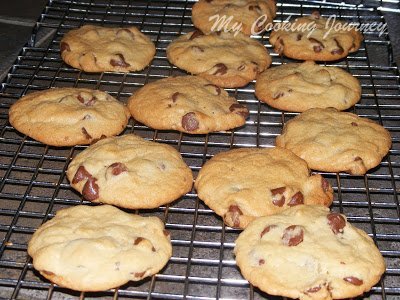 Store in an air tight container.