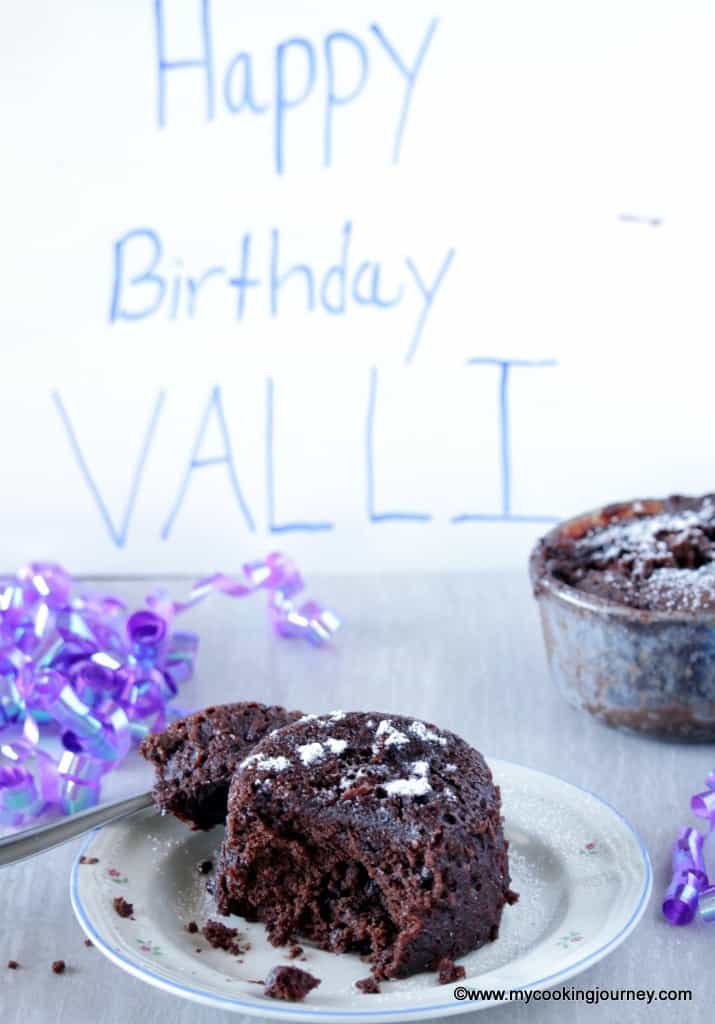 Wishing you a very Happy Birthday Valli! Hope you have a great year ahead 🙂
Today is our commander-in-chief, Srivalli's (dearly known as Valli) Birthday and we, the BM family are very excited to have a virtual birthday celebration for her. I have been with this lovely family for about 3 years now and even though I have not met many of the member's, we still know each other like our immediate family.

Valli had started this blogging marathon group to routinely blog and because of her effort my blog is what it is today. Valli is one of the most multi talented women I have known. I just cannot believe how she always has things organized and ready for not one but two blogs. Yes, she blogs at 'Spicing your Life' and 'Cooking 4 All Seasons'. Apart from this, she always has the announcements, themes and codes always ready at the right time.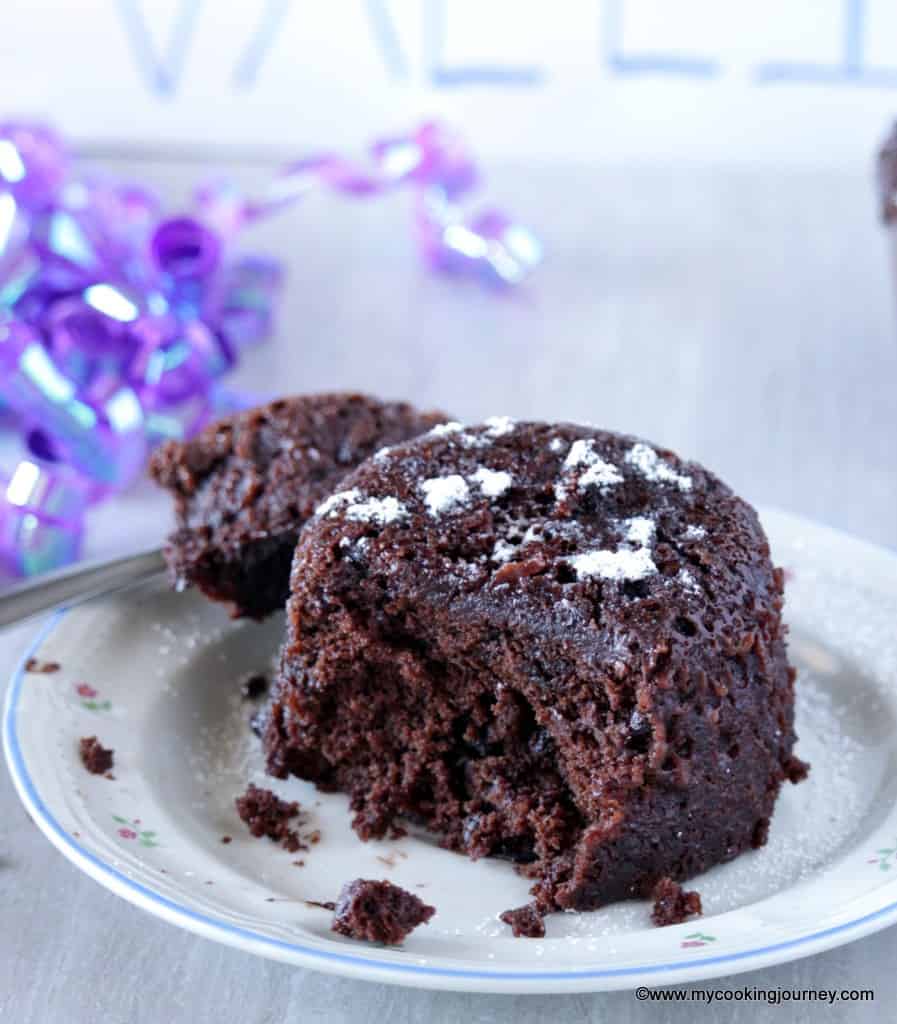 Valli, I cannot thank you enough for running this group as you are. You and the group has always been with me for every ups and down in my life. Looking forward to many more years of this wonderful friendship.
Today we have decided to cook one of the recipes from Valli's blog to have a virtual birthday celebration and feast for her. She is the chocolate queen of our group and she never gets tired of cooking with chocolate. Hence, I chose this wonderful microwave chocolate cake from her space. It also happens that my little one shares his birthday with Srivalli and he loves chocolate. Hence, this was also a treat for him.
Preparation time – 2 minutes
Cooking time – 1 min plus maybe 20 more seconds
Difficulty level – easy
Recipe adapted from – Spicing Your Life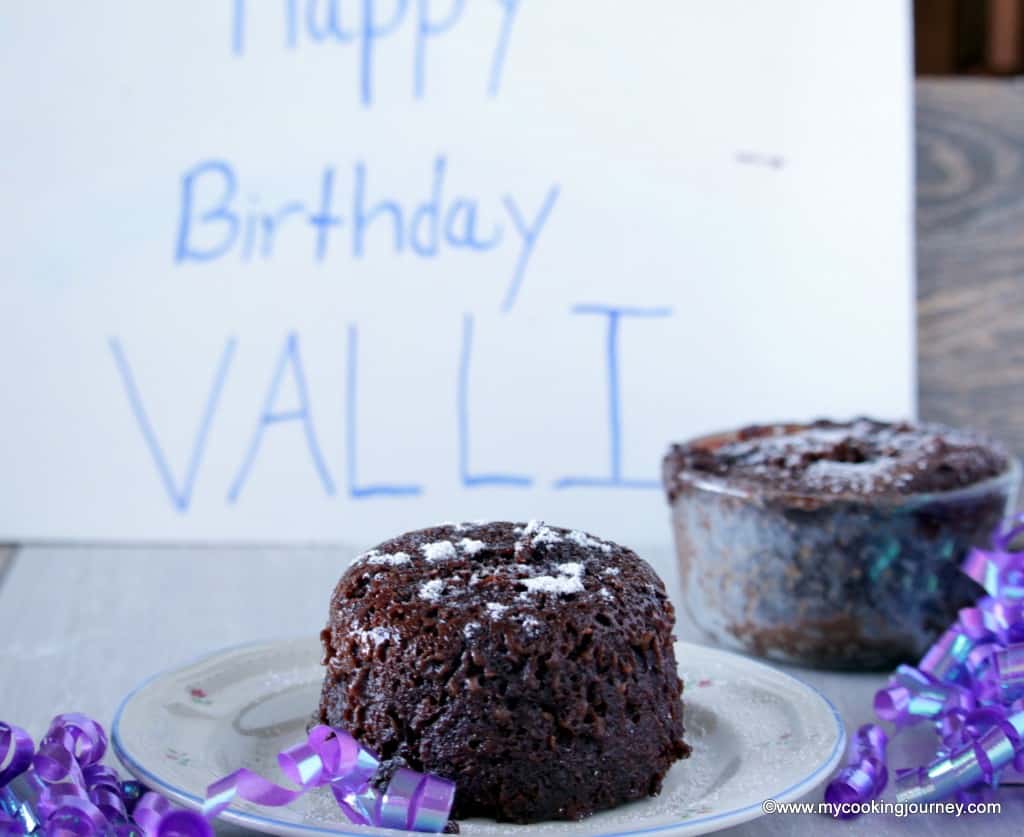 Ingredients to make Microwave One Minute Chocolate Mug Cake – (single serving)
All purpose flour – 3 tbsp
Cocoa powder – 2 tbsp
Sugar – 2 tbsp
Baking powder – ¼ tsp
Salt – a pinch
Vegetable oil – 1 tsp
Chocolate chips – 2 tbsp
Milk – 4 to 5 tbsp
Procedure to make Microwave One Minute Chocolate Mug Cake –
The whole mix can be done in the mug, but I had doubled the recipe and hence mixed it up in a larger bowl.
Whisk together all the dry ingredients and then add the oil. Add milk (about 4 tbsps) and mix well. If the mixture appears too thick, add one more tbsp of milk and mix.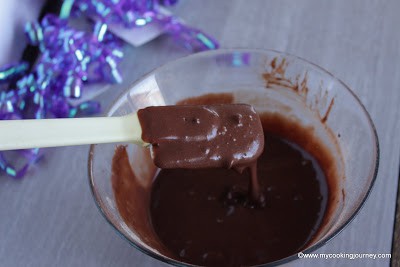 Microwave on high for 30 seconds. Microwave again for 30 more seconds. By now the cake should be done. If it looks a little wet, microwave for about 10 more seconds. Let the cake sit for about 1 minute and then serve with some powdered sugar.
Make sure you use a large mug as the cake expands quite a bit.
We loved the cake with some whipping cream!