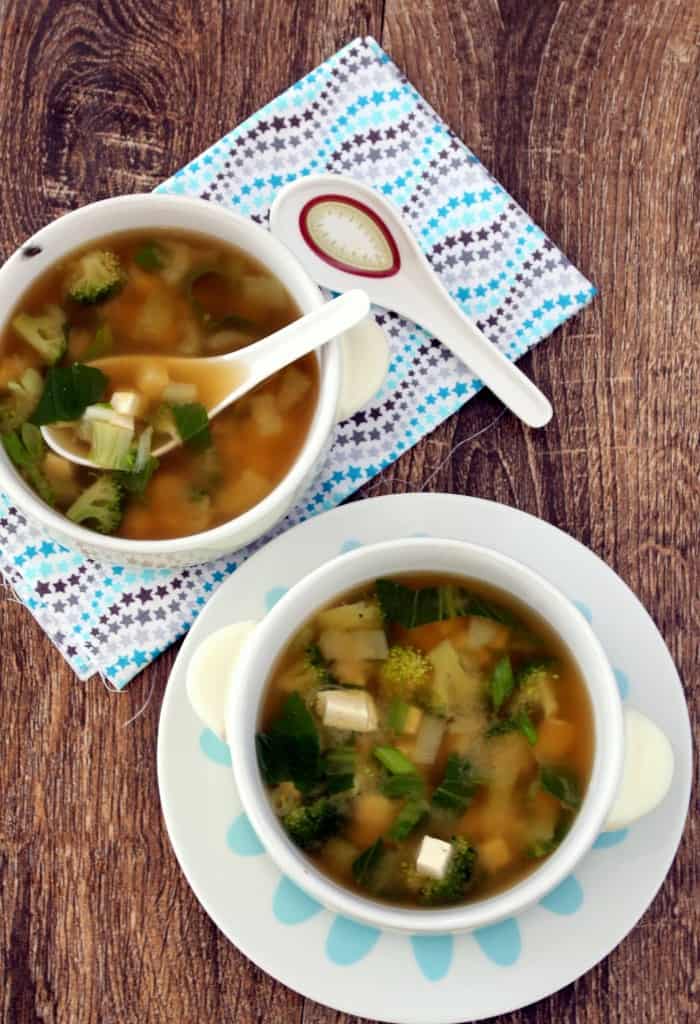 If I said that my boys love Miso Soup and it is one of their favorite, you would think that I am crazy. The kids never fail to amaze us and this is one thing that amazes me every time I see them slurping the soup in the restaurant and asking for seconds. We first experienced our Miso soup in a Japanese – Thai fusion restaurant back in NY. We went to this restaurant for the Thai food and they always served Miso soup as a starter. It was quite a challenge for us to eat it the first couple of times, but we got accustomed to the taste and eventually started liking it.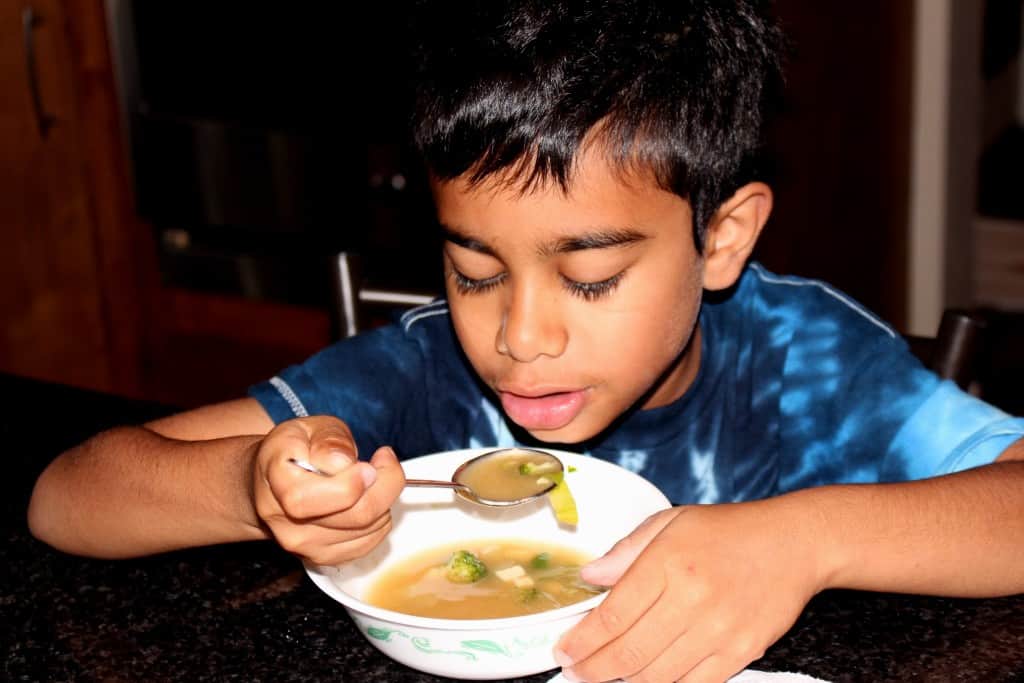 Eventually any restaurant that we see has the Miso soup in their menu we make sure to order it but till date I have never made it at home. Any recipe I looked at had seaweed, a mushroom component and a fish component. I was not sure how I was going to make up for those flavors without using any of them. When shopping at Sprouts grocery store couple of weeks ago, I found this product called the 'Miso and Easy'. This was a ready to make Miso soup concentrate that has the mushroom flavor component and the best part was I found a vegetarian friendly version with no fish component.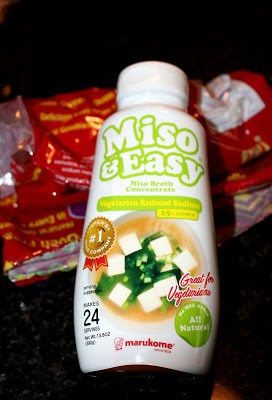 So what is Miso? Miso is a fermented soybean product and has a very unique and salty flavor. It is definitely an acquired taste and it could take a few tries before you get used to the taste. Commercially Miso is manufactured by adding a yeast extract to the soybean and letting it ferment. The fermentation could vary from weeks to years depending on what kind of Miso is manufactured. The lighter colored Miso is less salty and intense and the intensity goes up as the color goes darker.
I am very excited to begin my Mega Marathon with my Blogging Marathon friends and this September, we are together taking you on a 'Cooking Carnival'. We have 5 weeks in the calendar for September and this time I have chosen to make recipes in 5 different categories, one for each week. We had few options to choose like cook with one ingredient for the whole month or choose 5 ingredients or 5 categories. My 5 categories are going to be Soups, Appetizers, Breads and rolls, Entrée and Dessert.
The Miso soup is my first soup under the Soup category. I am so excited that I can make the Miso soup now in a jiffy. I used some simple vegetables in the soup along with tofu. We absolutely loved the crunch of the broccoli with the soft tofu. This would definitely be a great soup to sip on during the cold winter months.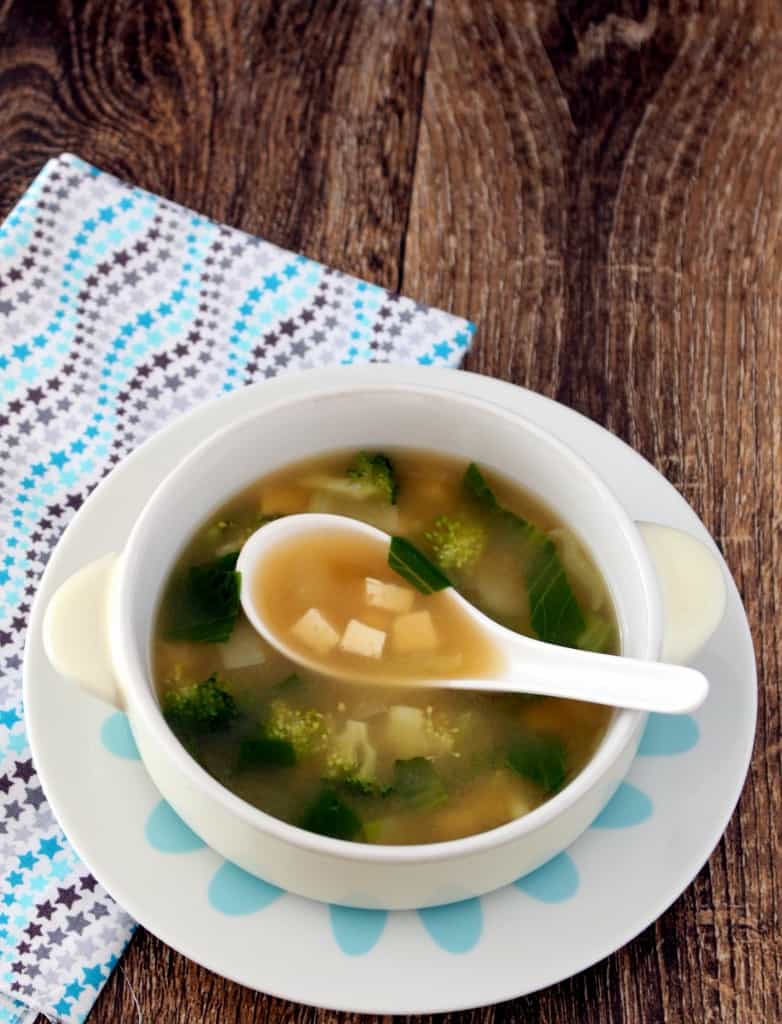 If looking for similar clear soup with vegetables and tofu, check out my Tom Yum Soup here.
Preparation time – 5 minutes
Cooking time – 15 minutes
Difficulty level – easy
Ingredients to make Miso Soup – serves 4
Broccoli florets – ¾ cup (very tiny florets removed)
Tofu – ¼ cup (tiny pieces)
Bok Choy – ¼ cup (or any greens of your choice)
Spring onions – 2 stems
Water – 4 cups
Miso and Easy – 4 tbsp
Salt – to taste
Pepper – to taste
Procedure –
Prepare the vegetables and tofu – Make sure to chop the vegetables and tofu into very small pieces.
Bring 4 cups of water to boil and add the vegetables to the water. Let the vegetables cook for about 3 to 5 minutes or just long enough to become slightly tender. Make sure that the vegetables still have a crunch to them. If using any other greens other than bok choy, make sure to adjust the cooking time.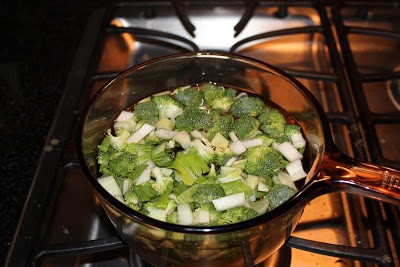 During the last minute of the cooking, add the tofu and let it cook for a minute more.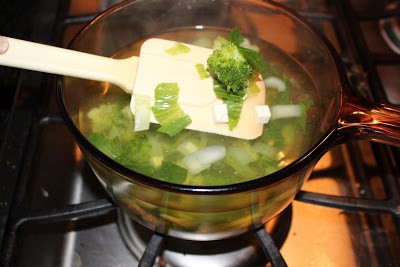 Reduce the heat to low and add the Miso and Easy. Stir and simmer for 30 more seconds.
Add salt (if needed) and pepper to taste and serve hot.