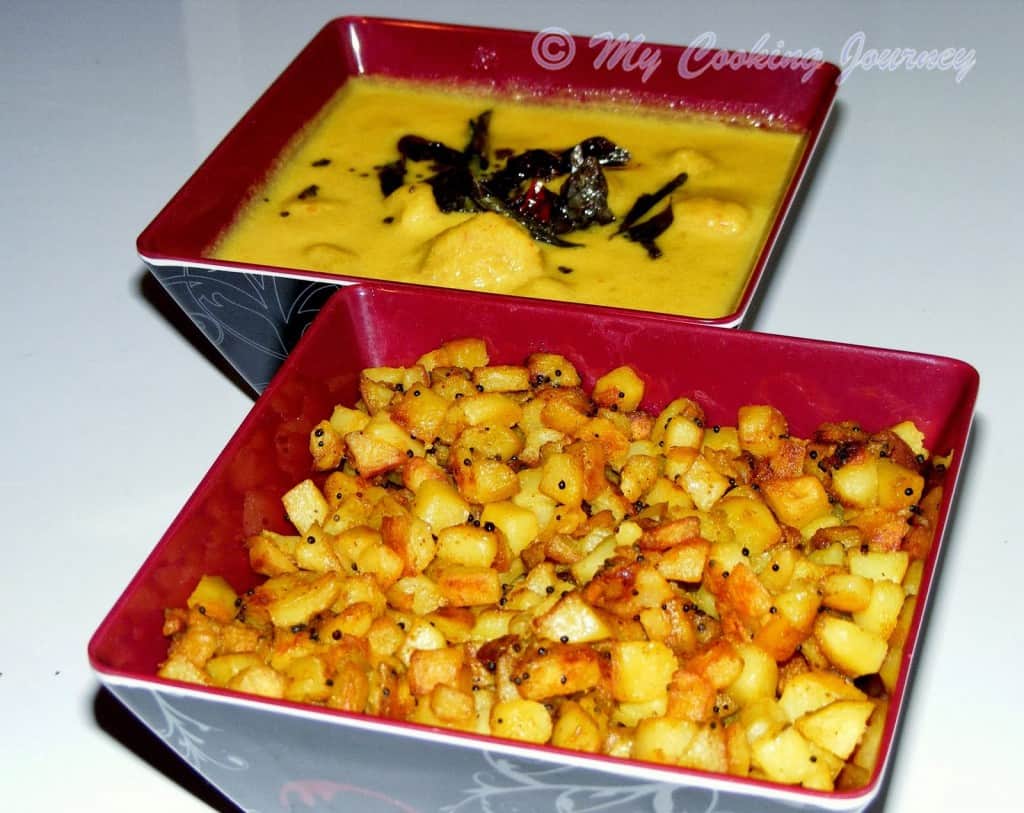 More kuzhambu and potato curry is such a comforting combo dish. I love to eat this on a lazy Sunday afternoon. I have the more kuzhambu recipe in the blog already, but I still decided to make it as combo dish for the day 2 of blogging marathon. I usually pair the more kuzhambu with Paruppu usili, but if I am making the paruppu urundai more kuzhambu, I make it with Potato curry.
My mother always makes it a point to make a fried curry if making sambhar or kuzhambu or kootu with coconut in it. The mildly spiced more kuzhambu tastes great with the roasted potatoes.
For my More Kuzhambu recipe please click here. I partially cook my potato in the microwave to get a nicely roasted curry without using too much oil.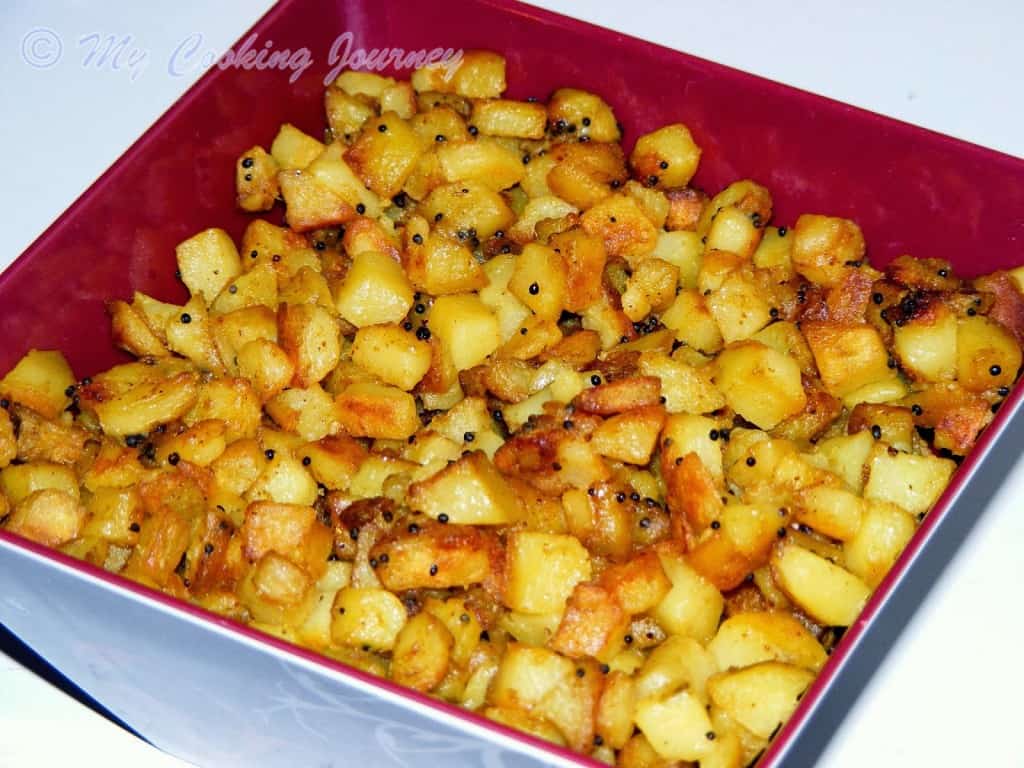 Ingredients to make Urulaikizhangu Curry – Serves 4
Potatoes – 6 large (peeled and chopped into ½ inch cubes)
Oil – 3 tbsp
Mustard seeds – 1 tsp
Turmeric powder – ½ tsp
Red chili powder – 2 tsp
Dhania jeera powder – 1 tsp
Salt – to taste
Curry leaves – few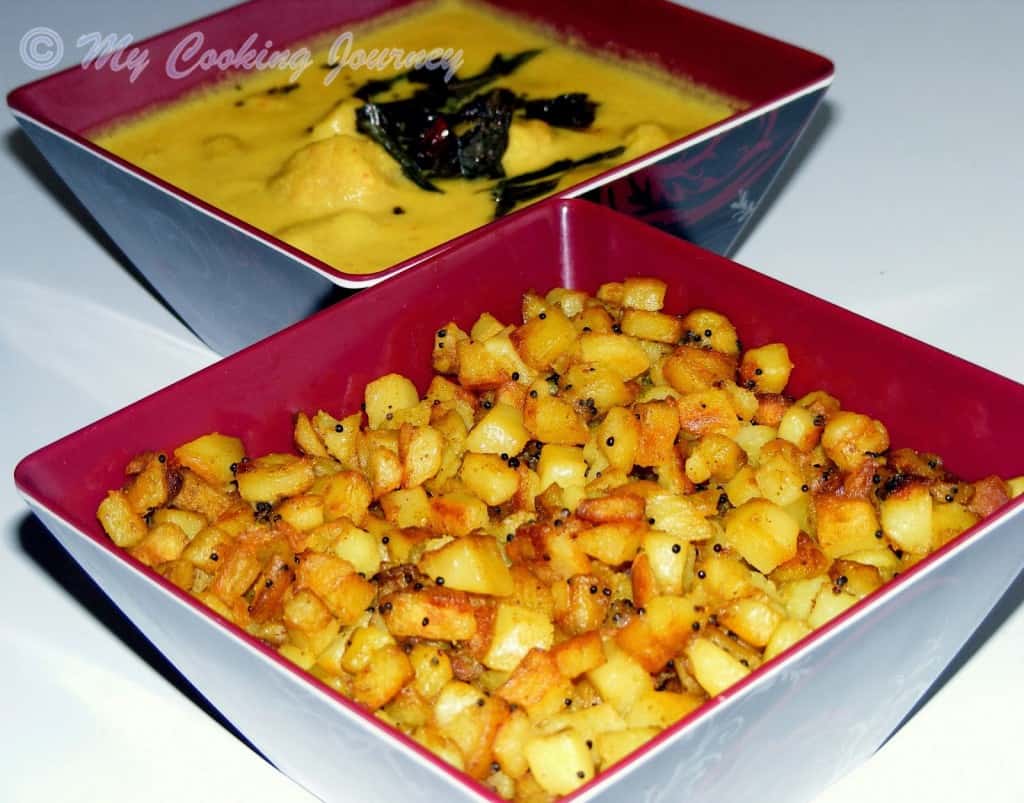 Procedure –
Peel the potatoes and cut them into ½ inch cubes. Place the chopped potatoes in a microwave safe bowl and cook them till ¾ th done. The potatoes should still retain its shape but give up when you apply pressure.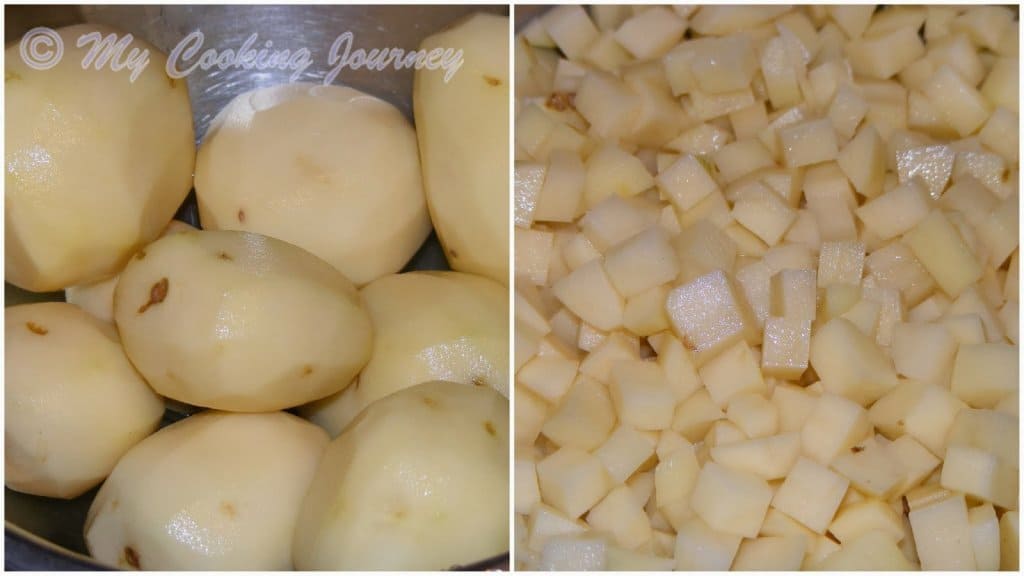 Heat the oil in a wide skillet and add the seasonings (Mustard seeds, turmeric powder, curry leaves). Fry for about 30 seconds and then add the red chili powder, dhania jeera powder and salt. Give it a good mix and then add the cooked potatoes. Mix well and let it fry in medium high heat.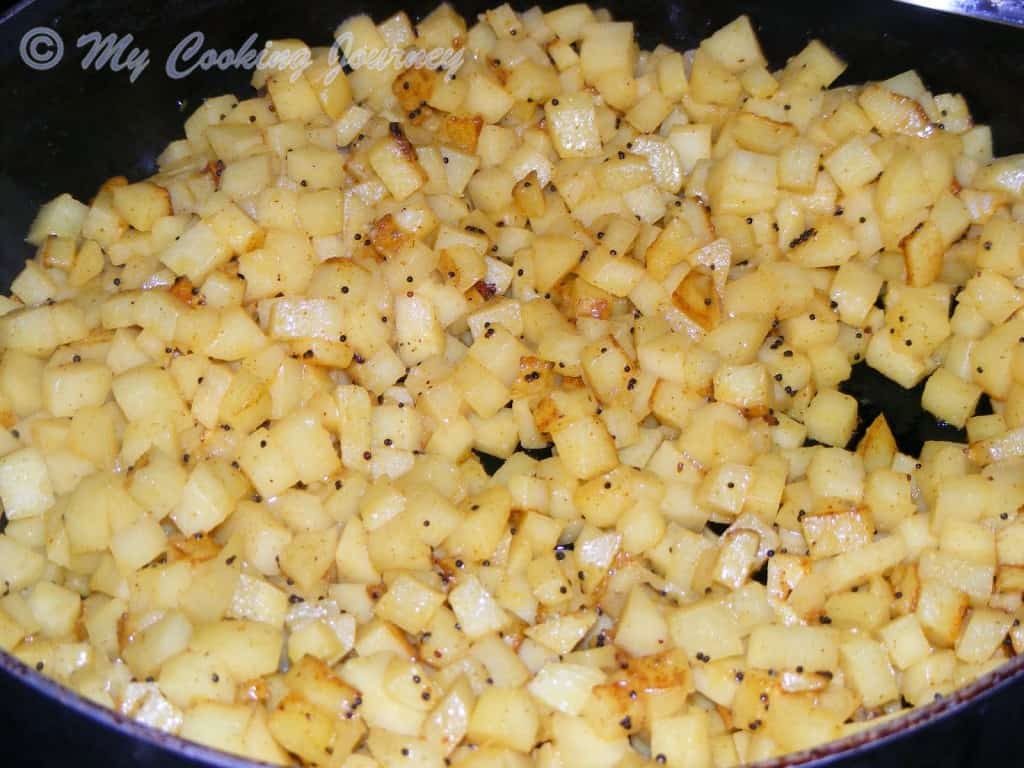 Do not keep stirring the potatoes since this will cause it to become mushy. Let it fry until the color changes and then stir it once. Now let it fry again. Use minimum contact with the potatoes when frying, but keep an eye on it all the while.
Once evenly browned, remove the Urulaikizhangu Curry from fire and serve!