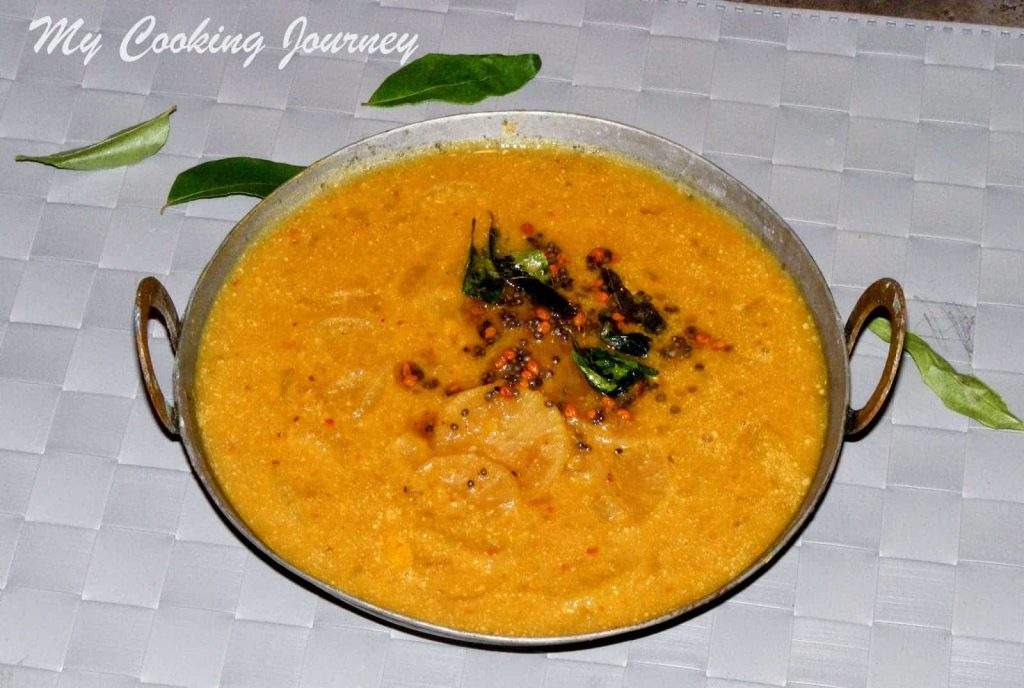 What's for lunch? This is one question that I absolutely hate to hear. As much as I love to cook, I hate to decide the menu for the day. Sambhar, kuzhambu, kootu etc are some of the staples of the South Indian menu, but deciding on what sambhar to make is always a task. Lately I have been experimenting/trying different kinds of sambhar variety to enable me have variety. This Mullangi Vendhaya Sambhar is one such different sambhar recipe that I came across in Mrs. Mallika Badrinath's book called the Classic Lunch recipes.
This Mullangi Vendhaya Sambhar has a stronger hand on fenugreek seeds and it was very different from the regular sambhar. If you are like me looking out for different varieties of sambhar recipes to add to your routine, try this out.
This Mullangi Vendhaya Sambhar recipe goes to my last Blogging Marathon post for this week under the bookmarked theme and also to Cooking from the Cook Book Challenge.
Preparation time – 10 minutes
Cooking time – 45 minutes
Difficulty level – easy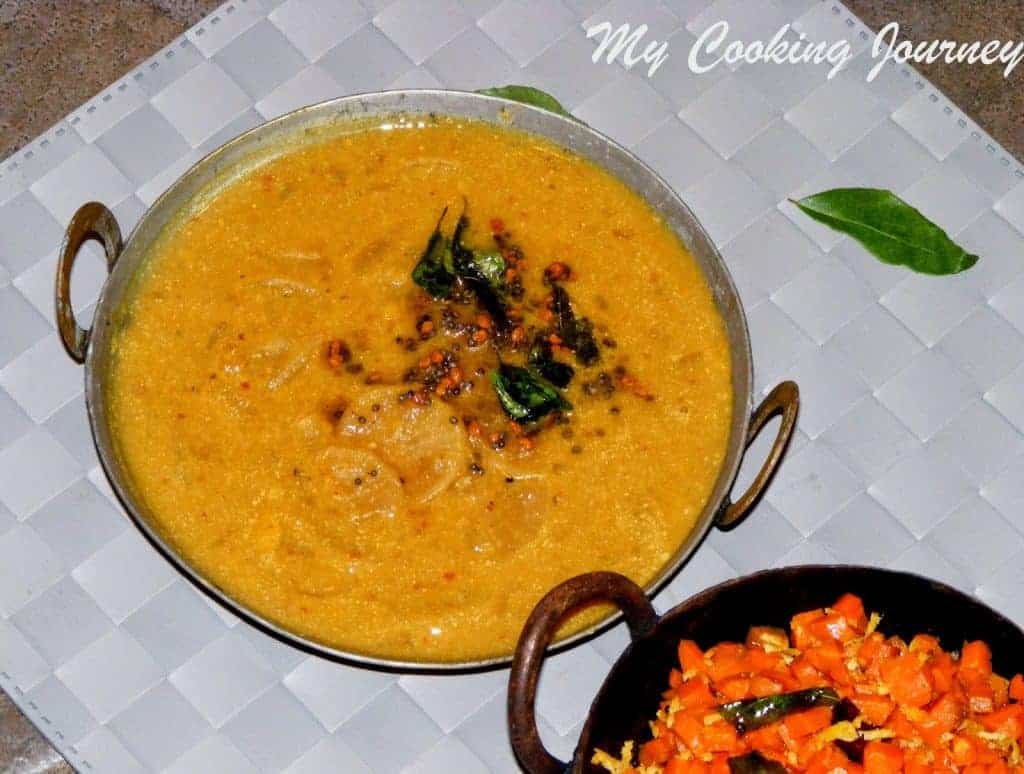 Ingredients to make Mullangi Vendhaya Sambhar – Serves 4-6
Mullangi / Radish – 1 medium (sliced thin)
Onion – 1 large (sliced)
Tuvaram paruppu / Tuvar dal - ¼ cup
Tamarind – a lemon size piece
Turmeric powder – ½ tsp
Salt – to taste
Jaggery - small piece (optional)
Oil – 2 tsp
To roast and grind –
Red chilies – 5
Fenugreek seed – 2 tsp
Bengal gram dal / Kadalai paruppu – 1 tbsp
Onion – ¼ of a small one
Garlic – 2 pods
Coconut – 3 tbsp (grated)
To season –
Oil – 1 tsp
Mustard seeds – 1 tsp
Fenugreek seed – ½ tsp
Asafetida – 1 pinch
Curry leaves – few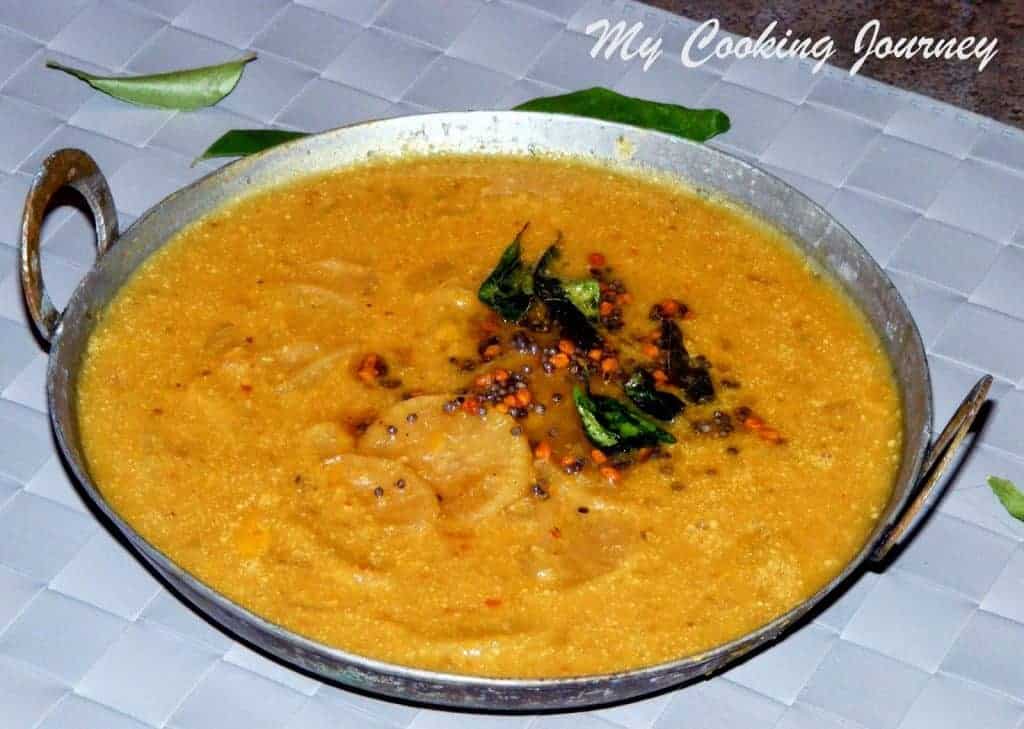 Procedure –
In a small pan heat the oil and roast all the ingredients (except coconut) mentioned under 'to roast and grind'. Turn off the flame and then add the coconut. Mix well and then let it cool down a bit. Grind into a paste adding very little water (if needed) and keep it aside.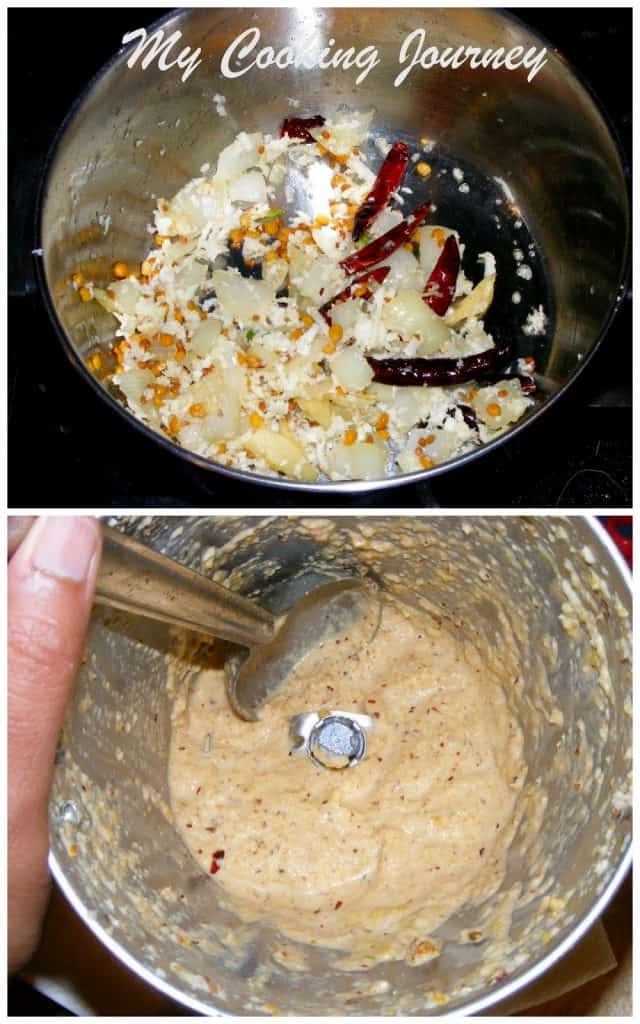 Cook the Tuvaram paruppu / toor dal until soft and mushy and keep aside.
Soak the tamarind in hot water and extract its juice.
In a deep pan, heat 2 tsp of oil and then fry the onions and radish for few minutes. Now add the extracted tamarind juice with turmeric powder and salt. Let it come to a boil and then simmer until the vegetables are cooked.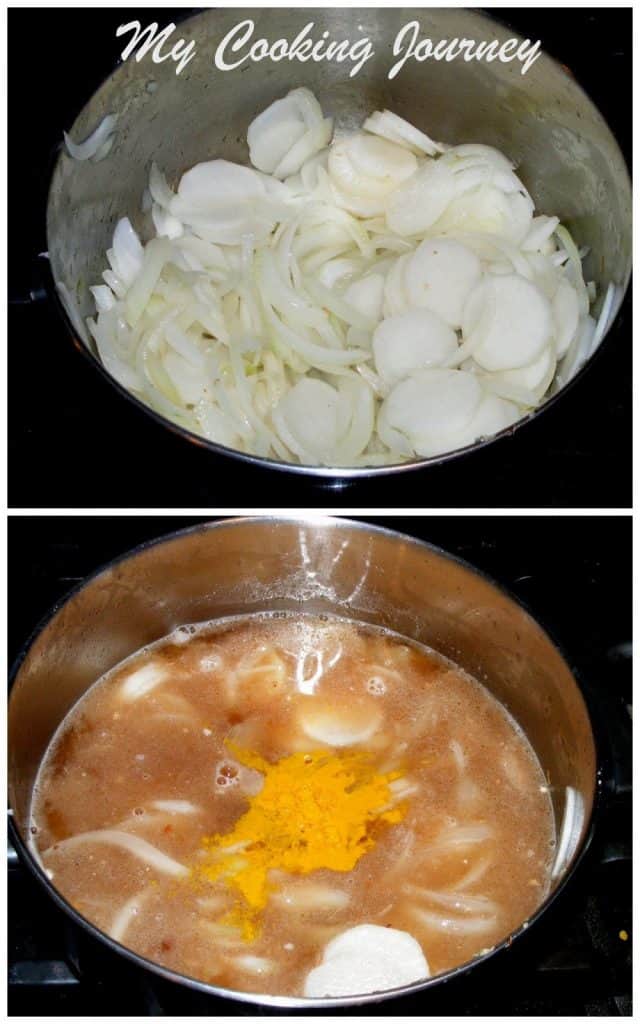 Now add the ground paste and let it come to a boil. Boil in medium flame for about 10 minutes and then add the cooked dal and jaggery (if using). Mix well and simmer for few more minutes until the sambhar thickens.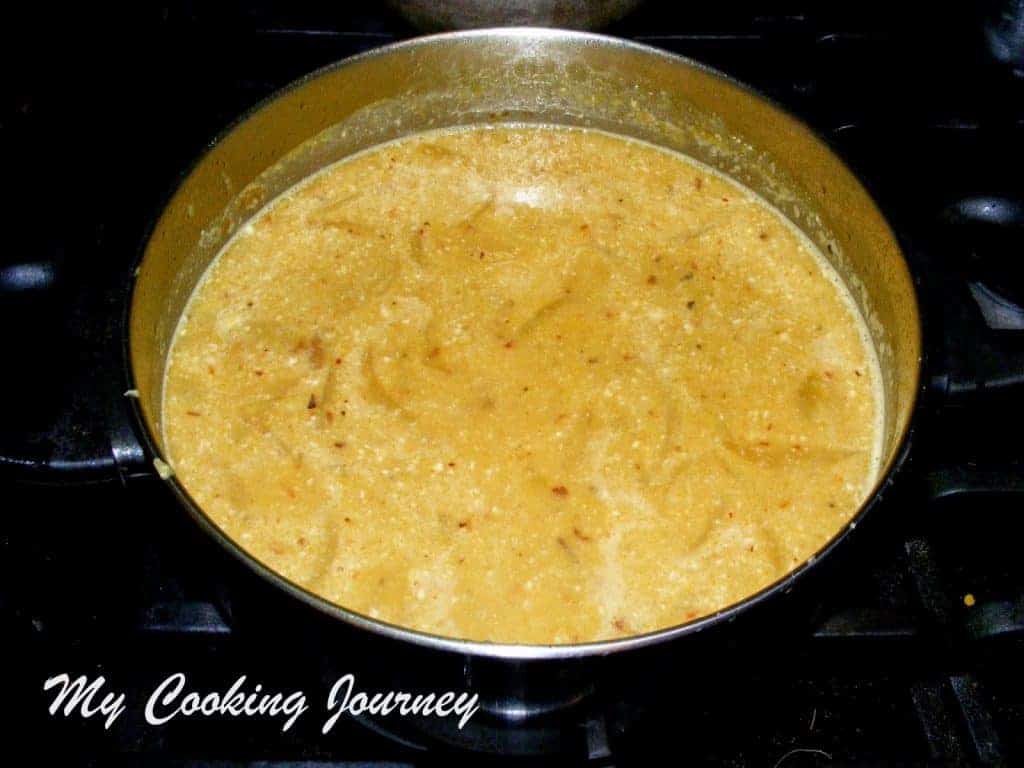 Fry the seasoning ingredients in oil and then add it to the simmering sambhar.