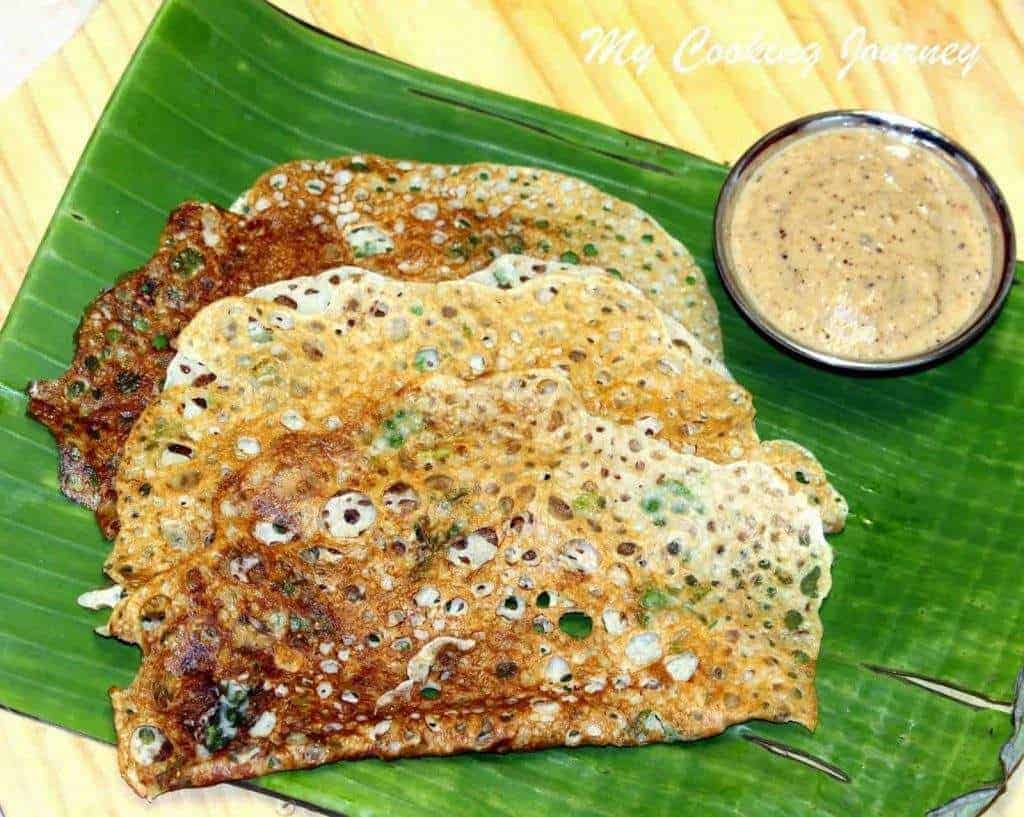 I am starting this month's Blogging marathon with the theme 'Nashta Time'. Nashta in Hindi means breakfast whereas in South we casually refer to the evening tiffin as Nashta. Being a South Indian, I am bringing a recipe that works great as a breakfast or for those quick evening tiffin. I recently borrowed a book from the library called the Oatrageous Oatmeal. This book has several recipes (sweet and savory) made with oatmeal and I was excited to find a few Indian recipes in this as well.
I have mentioned in the title that this is a gluten free recipe. Not that anyone in my house has gluten sensitivity, but it always nice to explore with the options. Few things I would like to clarify to the best of the knowledge about the ingredients that I have used for the recipe. Oats are naturally gluten free but it contains certain substance that mimics gluten and hence can cause reactions in severely gluten sensitive people. Also it is important to use the purest oats possible, as most of the commercially available oats are cross contaminated with wheat products. Bob's red mill has gluten free oat flour or oats available that sensitive people could use.
Also I have used rice rawa/rava or idli rava which is easily available as cream of rice. This should not be mistaken for semolina as it is made of wheat and contains high level of gluten. If cream of rice is not available, you could skip it and proceed just with oat flour and rice flour. For people who are not gluten sensitive, you could go ahead and use regular rava or semolina for the dosai.
Also if you are using asafetida or hing, make sure that it is the pure form. Most of the commercial asafetida has wheat flour as an ingredient in them. I have skipped the asafetida and used ginger (plenty) in the recipe.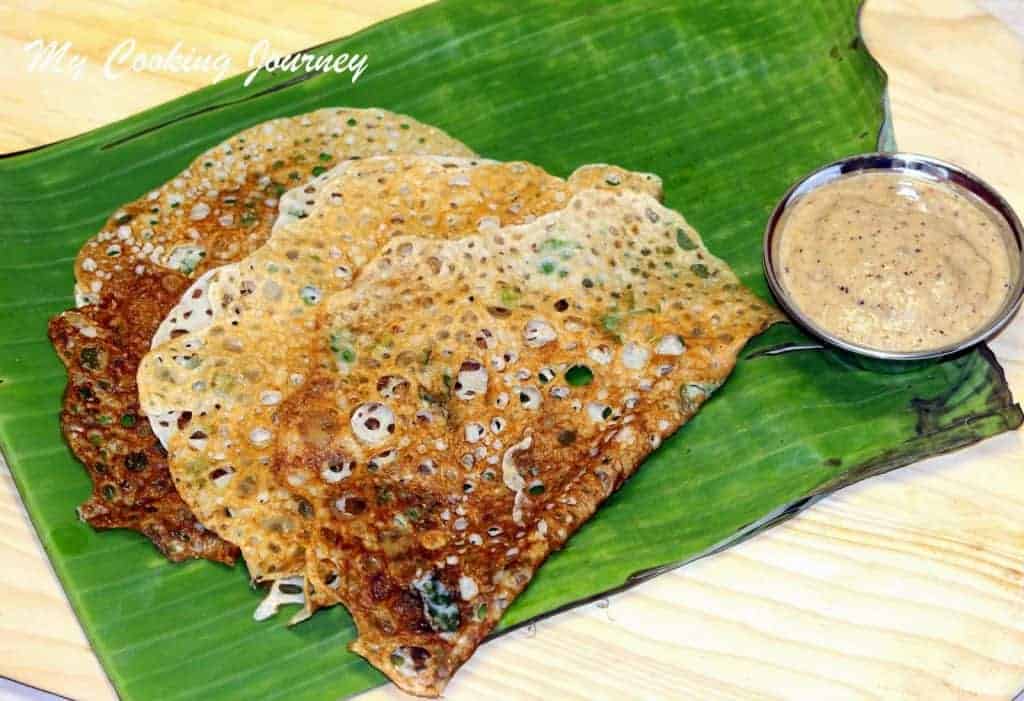 Preparation time – 10 minutes plus 15 minutes to rest the batter
Cooking time – about 2 minutes per dosai
Difficulty level – easy
Ingredients to make Oats Dosai – Makes about 10 dosai
Oat flour – ½ cup
Rice rava or cream of wheat – ¼ cup (use semolina if gluten is tolerated)
Rice flour – ¼ cup
Cumin seeds -1 tsp
Ginger – 1 inch piece (finely grated)
Cilantro – handful (finely chopped)
Curry leaves - few
Green chilies – 3 (finely minced)
Salt – to taste
Freshly ground pepper – ½ tsp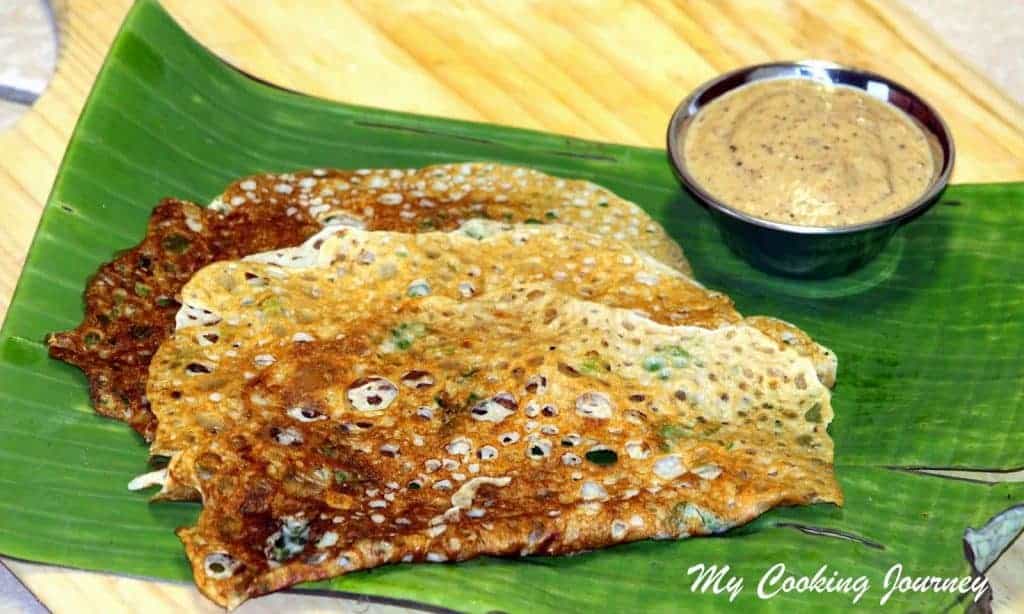 Procedure –
You could make your own oat flour by grinding rolled oats in a blender. For Oats dosai you do not have to grind it too fine. It can be a little coarse for added texture.
Mix all the flours in a large bowl and add the rest of the ingredients. Now add enough water to make a runny batter. The batter should be much thinner than the regular dosa batter. That allows for the perfect lacey texture of the dosai.Heat the griddle and grease it with some oil. I usually add a drop of oil on
the griddle and wipe it with paper towel.
Now take a large ladle full of batter and pour it in a circular manner starting from the outside and closing in. If your dosai is not very lacey then you need to dilute the batter a little more.
Drizzle some oil around the dosai and let it cook for a minute. Now carefully flip over to the other side and let it cook until golden brown.