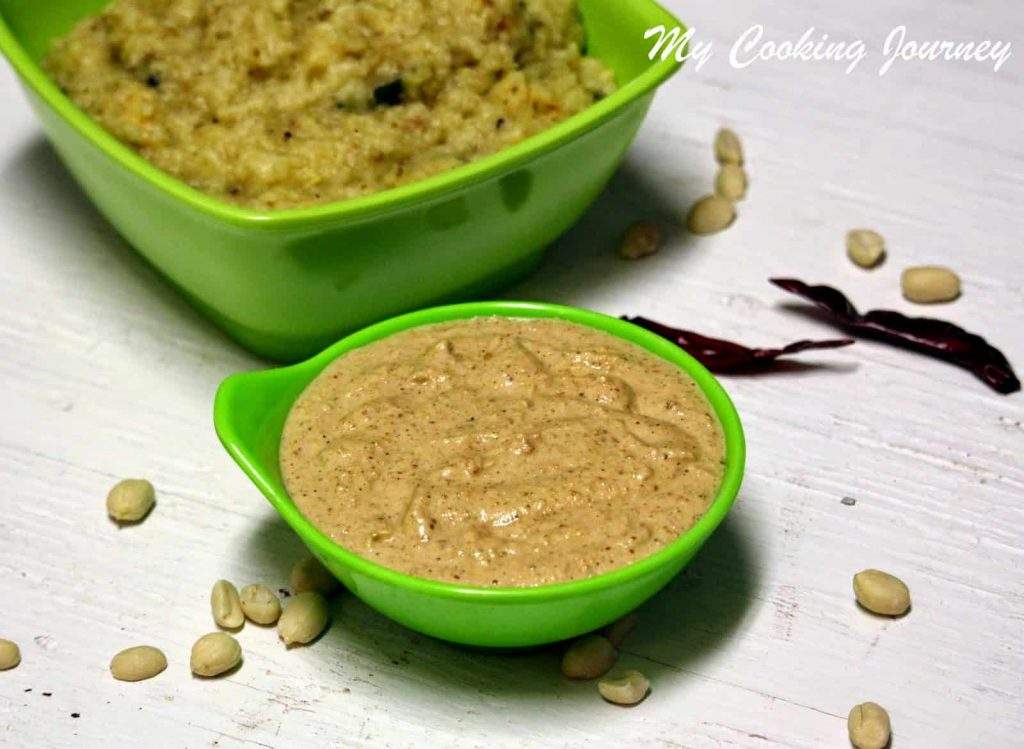 South Indian breakfast or tiffin always includes chutney as a side. I fell in love with peanut chutney when I first tasted it in my parent's neighbor's house. That was love at first bite and ever since then I always try out different kind of peanut chutney. This chutney is very simple and does not include onions. If you are looking for peanut chutney with onions, take a look at version 2 in my space.
This week I am doing bookmarked themes for the blogging marathon. I came across this Verkadalai Chutney recipe on Veg Recipes of India and I adapted it from there. The ingredients for this chutney are very basic and can be made in less than 15 minutes. What I liked about this chutney is the sesame seeds in the recipe. I love roasted sesame seeds and the flavor of it in the recipe was really good.

Check out my other chutney recipes -
Preparation time – 5 minutes
Cooking time – 10 minutes
Difficulty level – easy
Ingredients to make Verkadalai Chutney – serves 4
Peanuts – ½ cup
Channa dal / Kadalai paruppu – ¼ cup
Sesame seeds – 1 ½ tbsp
Red chilies – 2 or 3
Ginger – ½ inch piece
Curry leaves – few
Oil – 2 tsp
Asafetida – 1 pinch
Salt – to taste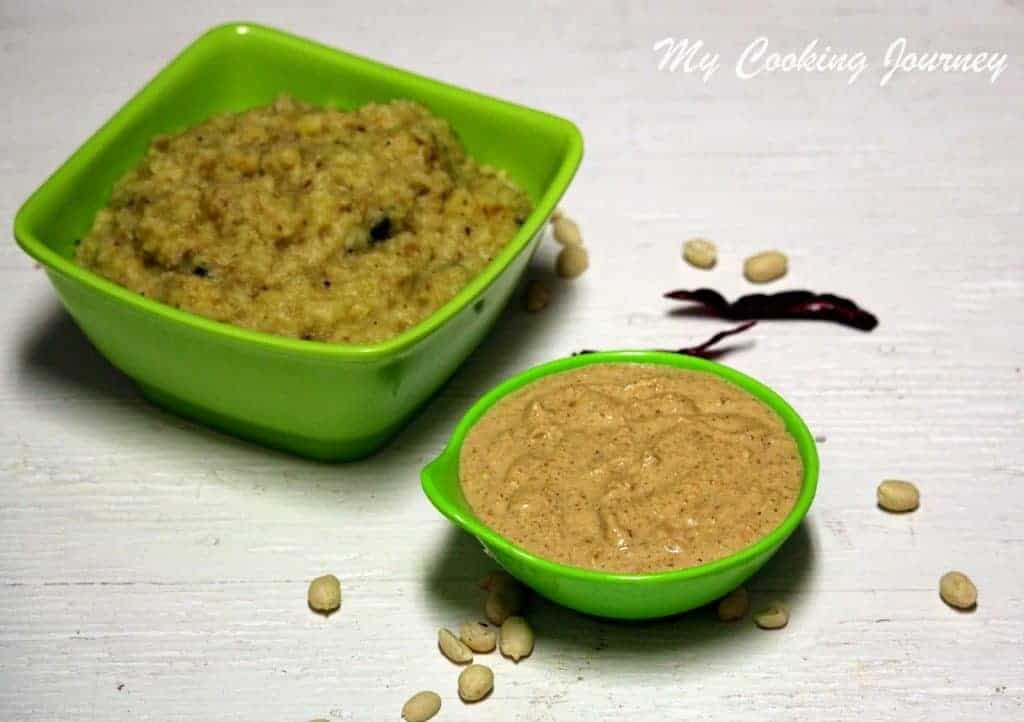 Procedure to make Verkadalai Chutney –
In a frying pan heat 1 tsp of oil and fry the channa dal until golden brown. Remove on a plate.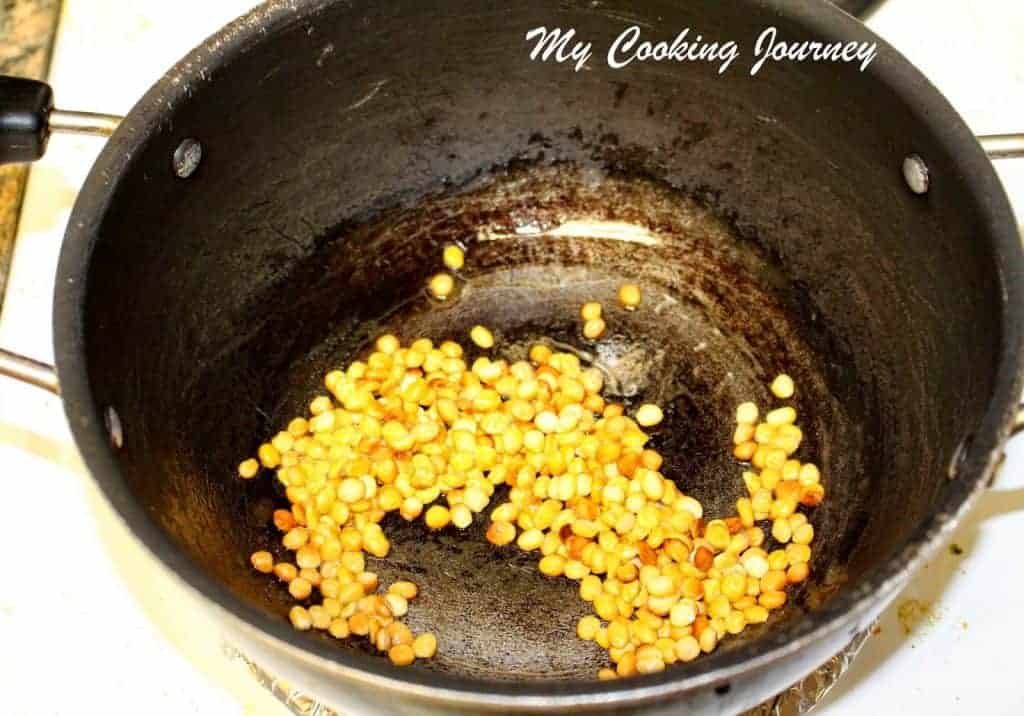 In the same pan, heat the remaining 1 tsp of oil and fry the peanuts until golden brown on all sides. I used skin less peanuts. You can also use the peanuts with the skin.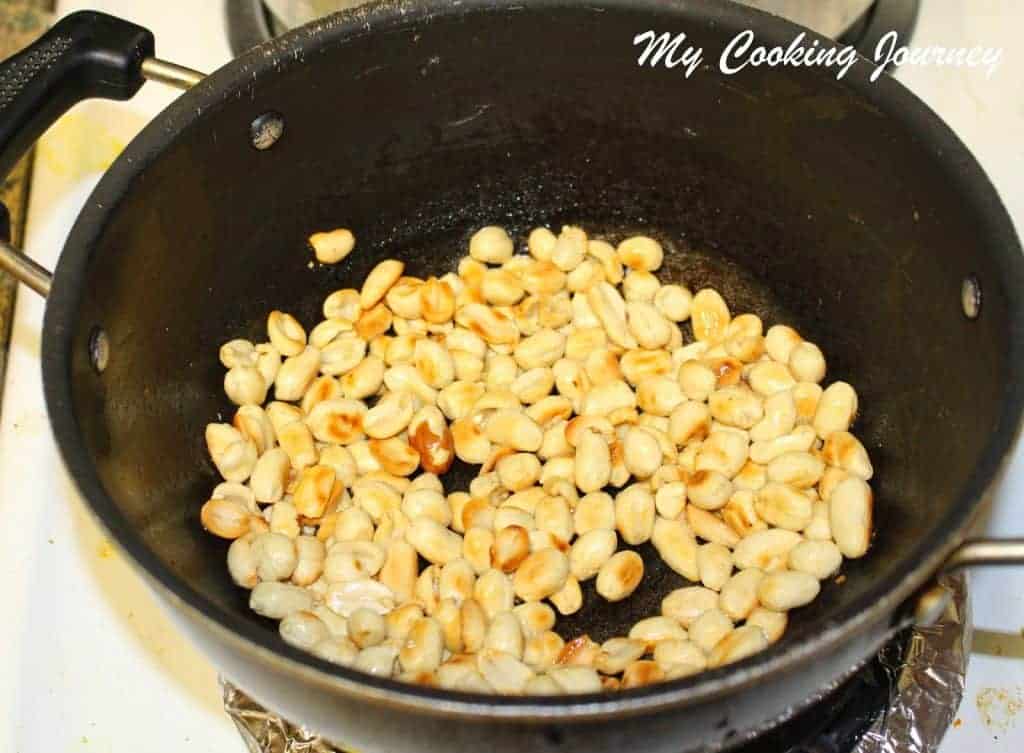 Add the curry leaves and the sesame seeds and fry for 2-3 minutes until aromatic. Let it cool.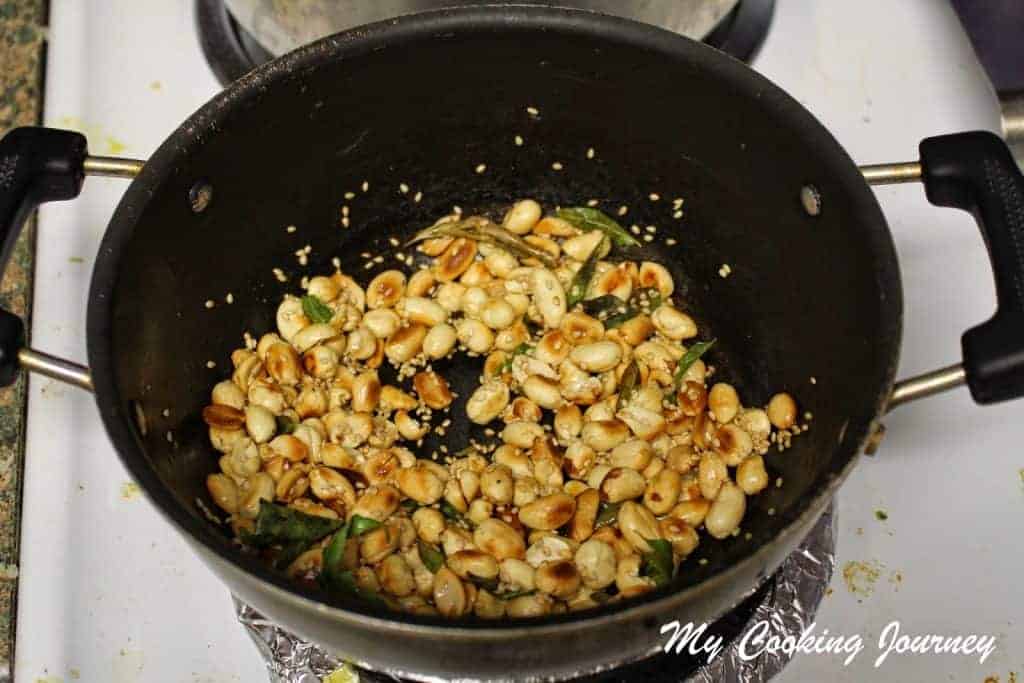 Add the peanuts mixture, channa dal, ginger, red chilies, asafetida and salt to the blender jar and grind well adding just enough water.
Serve with Idli / dosai or any tiffin. I served it with some steaming hot Ven Pongal!