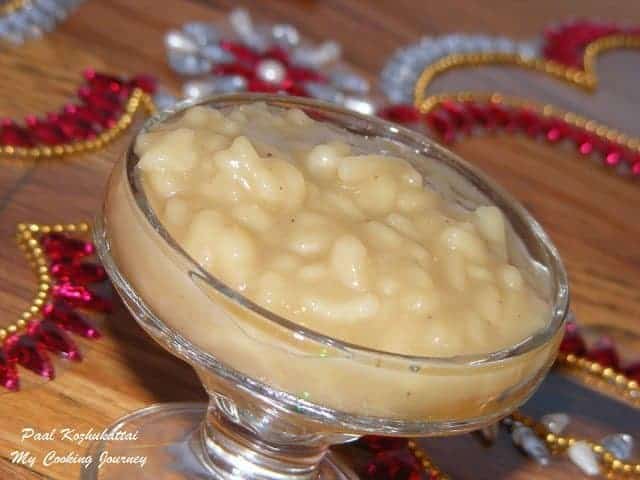 Paal Kozhukattai is one of my Grandmother's signature recipes. In my Patti's house the palagaram is always accompanied with a sweet. She never makes just the savory for dinner. This is one such delicacy that we get to eat on special occasions. I have no clue why I have not made this before in my 12 yrs of cooking. I am glad that my mother came up with the idea of making this as a neivedhiyam for the first day of Navarathri. So, tonight instead of a sundal recipe I am coming up with this traditional desert.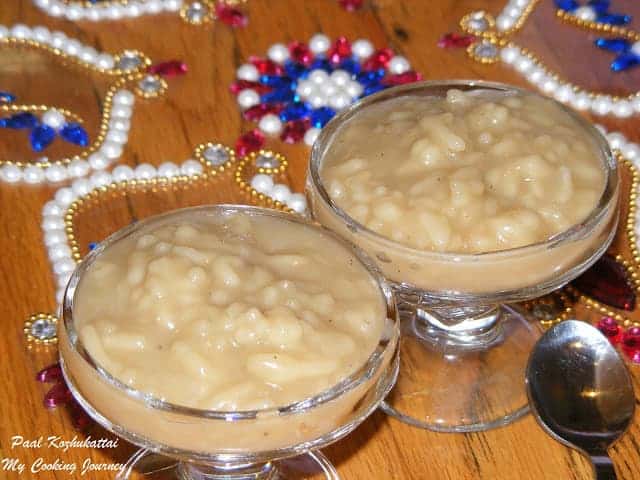 When I was making the paal kozhukattai this afternoon my thoughts wandered to our family home. My Patti makes this in a huge brass vessel and the simmering vellam (jaggery) gives out such a pleasant aroma. I was very happy with the recipe that I made and everyone in my family liked it. So, guess that is a bit of success for me. Do try this recipe and let me know how it turned out for you.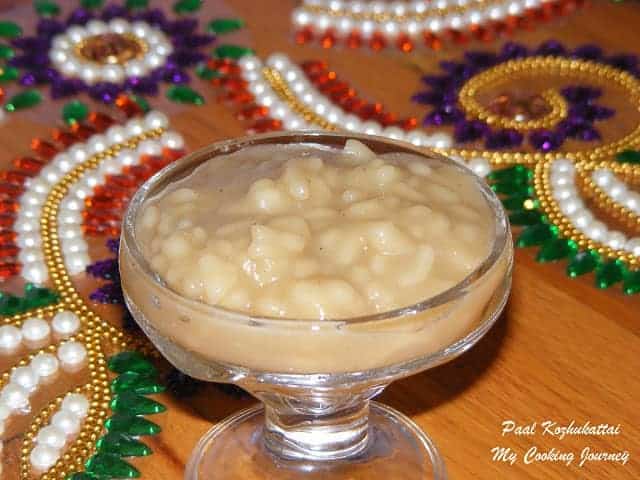 Also check out my other Navarathri recipes here.

Preparation time – 20 mins plus couple of hours to soak the rice.
Cooking time – about an hour
Difficulty level – medium
Ingredients to make Paal Kozhukattai – Makes about 8-10 servings
Raw rice – 1 cup
Coconut (grated) – ½ cup
Jaggery - 1 ¾ cup
Sugar – ¼ cupCoconut milk - ½ cup
Cardamom powder – 1 tsp
Ghee – 1 tbsp
Gadgets -
Thenkuzhal acchu (maker) with 3 tiny circle plate.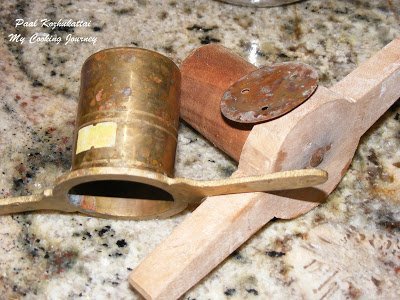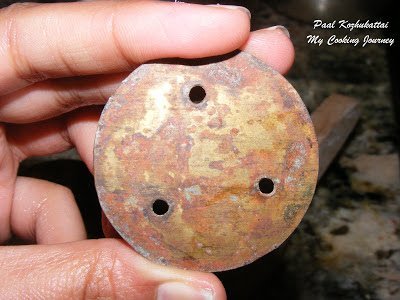 In case if this is not available you can use a circular icing head (small) with piping bag attached to it.
Procedure –
Wash the rice well and soak it in water for about 2 hrs. Grind it with grated coconut into very smooth dough. Do not add any water when grinding. Add about a tsp of water every now and then and grind. The end product should look like Thenkuzhal dough, or cookie dough. You should be able to make a ball with it and get it inside the thenkuzhal acchu.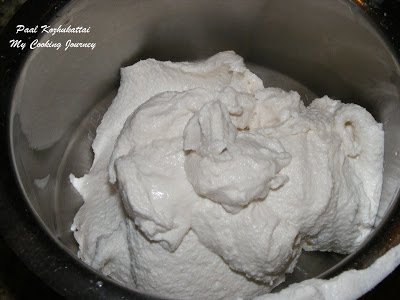 In case when grinding the water becomes more and the dough becomes watery, don't worry. Just add couple of tsp sod rice flour and mix well to make smooth dough.
In the meanwhile, add about 3 ½ cups of water to the sugar and jaggery in a wide pan and bring it to boil. Strain the dirt from the jaggery and then bring it back over the flame. It is enough if the jaggery just melts and then starts boiling.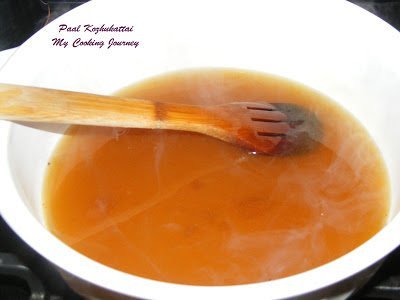 At this stage, start making the kozhukattai. Fill the thenkuzhal Acchu with the dough and squeeze it directly over the simmering jaggery syrup. Give it a good mix.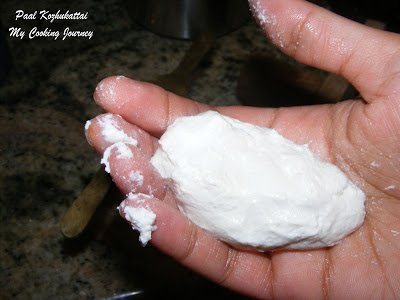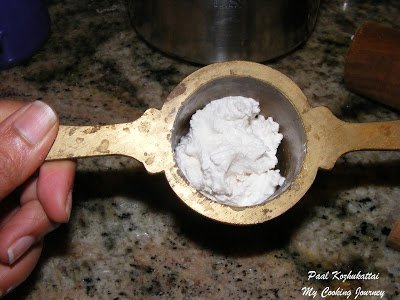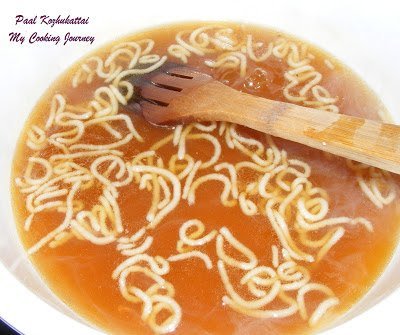 Let it cook for about 2 mins. In the meantime refill the acchu with more dough and then squeeze it over the jaggery syrup. Repeat the same for the remaining dough.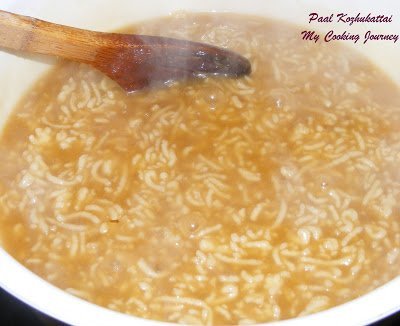 Once the whole rice flour dough is inside the jaggery syrup, let it cook for 5 more mins further. At this stage add the cardamom powder and the coconut milk.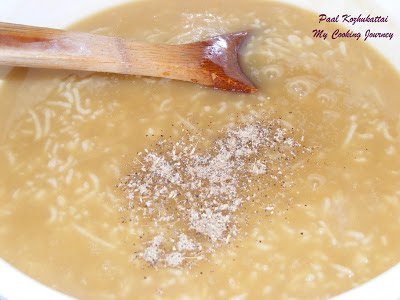 Mix it well and take it off the flame. Keep it covered for few minutes to ensure that all the dumplings are cooked through.
The end product might appear little watery, but will thicken once cooled. It should not be too watery like a payasam or too thick like a chakkara pongal. It should be somewhere in between these two.
Serve this Paal Kozhukattai at room temperature or warm!!!