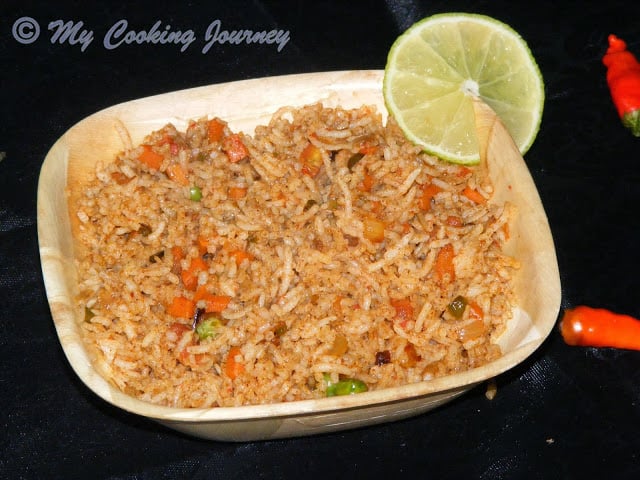 For the day 3 of bookmarked recipe, I decided to do this very simple Tawa pulao from Pradnya's space. I have personally never eaten this as a street food, but reading through many blogs, I learned that this is a very popular street food in Mumbai. I am a big fan of street food. I truly believe that there is some magic to it that is not there in the restaurant served foods.
This rice recipe was so quick to put together. We just need to have all the ingredients lined up, so everything can go inside the very hot pan right after one another. Also, it is important to make this dish in a tawa or a very wide pan and cooked over very high heat. This allows incorporating a nice smoky taste to the dish.
I used bell pepper, carrot and peas to make this pulav. You could add any vegetable of your choice. Make sure to parboil the vegetables before you add it in.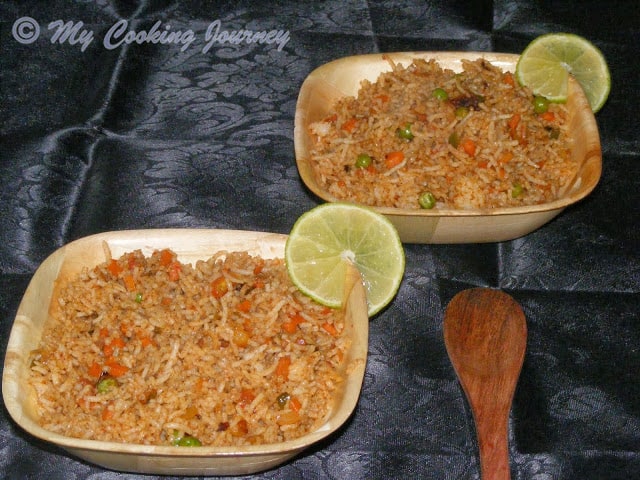 Preparation time – 15 mins
Cooking time – 30 min plus time taken to cook rice
Difficulty level – easy
Ingredients to make Tawa Pulao – Serves 3 or 4
Basmati rice – 1 cup
Onion – 1 (finely chopped)
Bell pepper – 1 or ½ cup (finely chopped)
Carrot – 1 or ½ cup (finely chopped)
Peas – ¼ cup
Tomatoes – 2 (finely chopped)
Pav bhaji Masala – 1 tbsp
Red chili powder – 1 tsp
Amchur powder/ dry mango powder – 1 tsp
Salt – to taste
Butter/oil – 2 tbsp
Lime/lemon juice- 2 tbsp
Cilantro – to garnish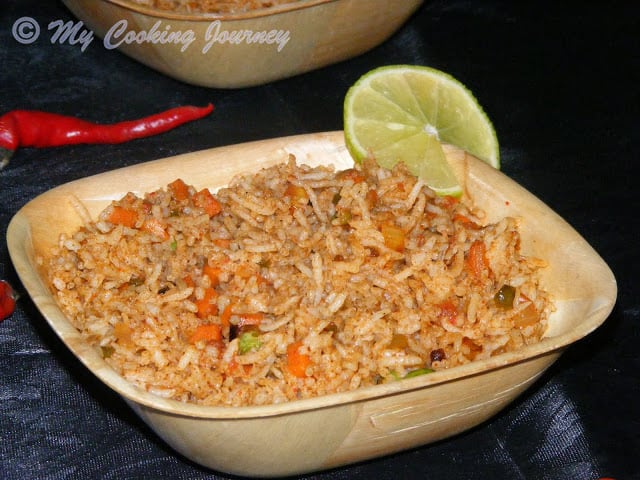 Procedure –
Cook the rice with required water. Make sure that the grains are intact and do not turn mushy. Spread it on a wide plate and let it cool down.
Parboil carrot and peas and keep aside.
In a wide pan or a tawa, heat the oil/butter. Add the chopped onions and fry on high heat until golden.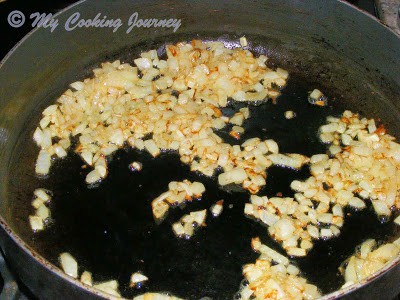 Now move the sautéed onions to a side of the pan and add the chopped bell pepper. Fry until golden brown.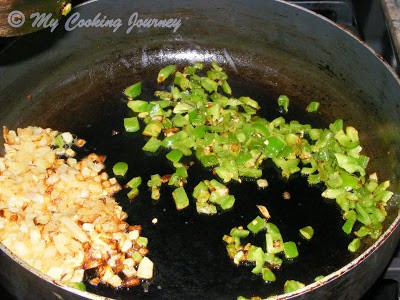 Move this along the side and then add tomatoes. Fry for few minutes until it turns mushy.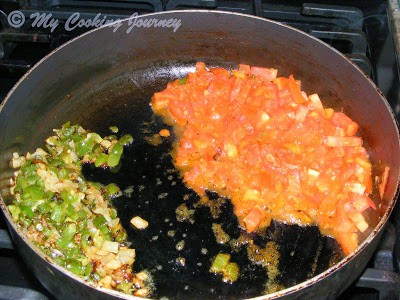 Now add the parboiled carrot and peas and mix well. Add all the dry masala powders and salt and mix well.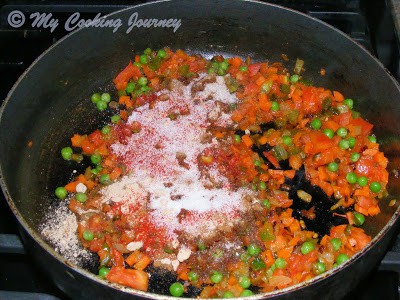 Cook covered for about 5 minutes or until the oil start oozing out of the sides of the pan.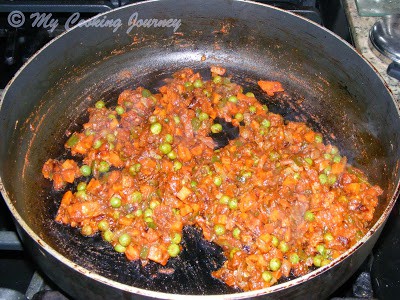 Add the cooked rice to the masala and mix carefully without breaking the rice.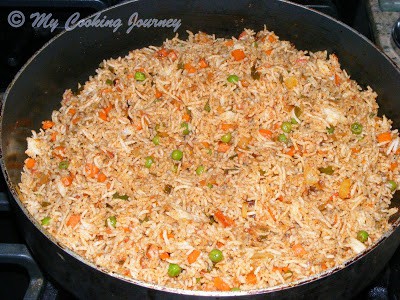 At the end add the lemon/lime juice and garnish with cilantro.
Serve hot with raita!