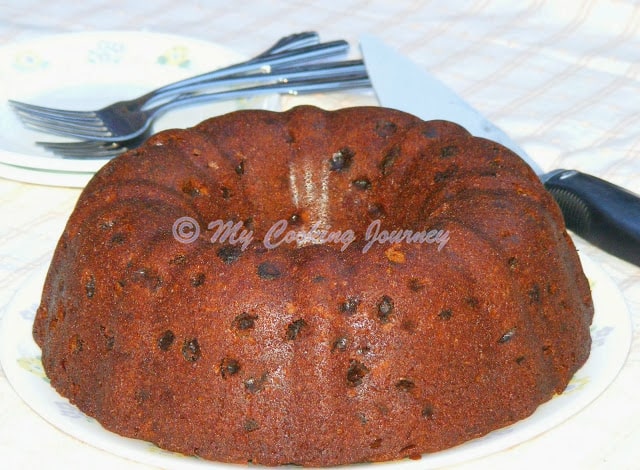 This was one of the first cakes (or maybe the first one), that I ever baked. After marriage once I landed in this unknown country and I had all the time in this world. So watching TV and going to the library was my only two pass time until I got my driving license. This recipe is from the food network made by Sara Moulton.
The name of the cake caught my attention and this was an egg less recipe. I was not using eggs those days and until recently I did not even know how to crack open an egg without creating a mess. Now I bake with eggs and I am getting a little comfortable dealing with it, but still when I have to crack several eggs like to make meringue or something, it makes me a little nervous.
The cake was called the war cake because this was made during the wars. There was a lot of rationing during war times and certain ingredients were hard to get. This cake was made with ingredients that were easily available without rationing. The harder to get ingredients were mostly the milk, butter, egg and sugar. This cake uses none of those ingredients. Often this cake is also called the depression cake that was commonly made during the Great Depression.
This cake also is known as boiled raisin cake, where the term boiled refers to the boiling of the raisin with the sugar and spices to get a syrup base for the recipe. The origin for this cake was in US and this dated way back to the American civil war.
The texture of the cake is quite dense, but the raisins give it a nice texture. Also the spices in the cake are not overwhelming and it works great as a tea /coffee time cake. Considering that this cake was made during the wars as desert, it is not a bad bake at all.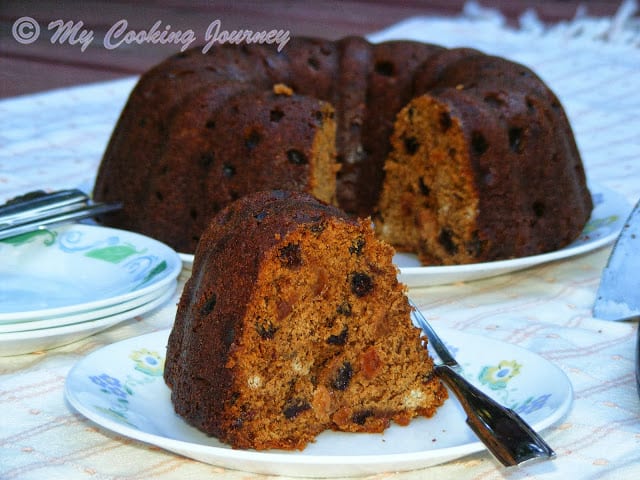 A-Z marathon – Alphabet W
Category – baked
Preparation time – 15 mins
Cooking time – 1 hr
Difficulty level – easy
Ingredients to make War Cake – makes a 10 inch tube cake
Raisins – 1 lb (about 2 ½ cups)
Packed light brown sugar – 2 cups
Water – 2 cups
Vegetable shortening – 4 tbsp
Salt – 2 tsp
Ground cinnamon – 2 tsp
Ground cloves – ½ tsp
All purpose flour – 3 cups
Baking soda – 2 tsp
Procedure to make War Cake –
Combine the brown sugar, raisin, water, shortening, cinnamon, cloves and salt in a large saucepan. I used both the golden and dark raisin.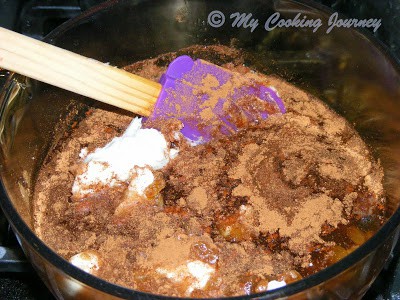 Bring to a boil over medium heat. Cook for about 5 mins stirring frequently until it forms a syrupy kind of texture.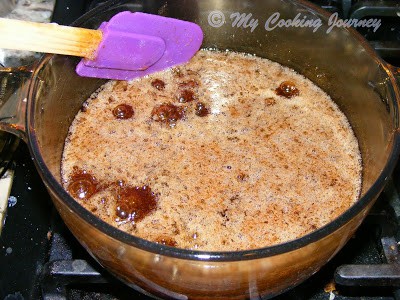 Take it off the flame and let it cool down to room temperature.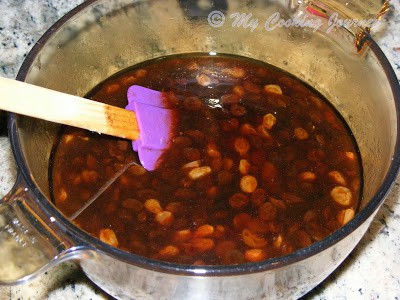 Preheat the oven to 350 F. grease and flour a 10 inch tube pan.
In another bowl, whisk together the flour and the baking soda.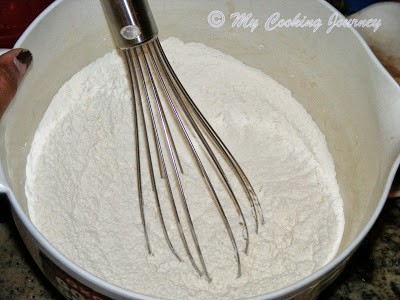 Once the raisin mixture has cooled, fold in the dry ingredients.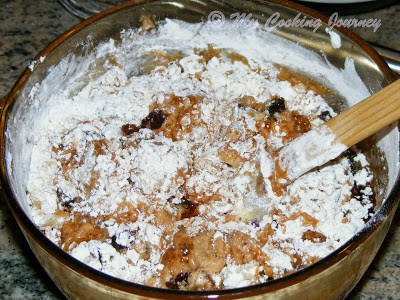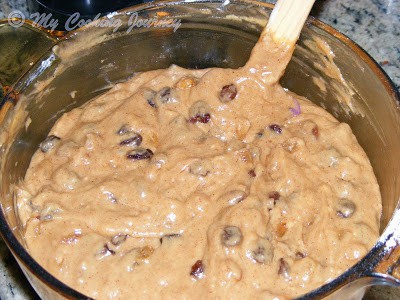 Spoon the mixture into the greased pan and bake for 45-50 mins or until the tooth pick inserted in the center comes out clean. If the top seems to be browning too quickly, cover with an aluminum foil and continue baking until the center in entirely baked.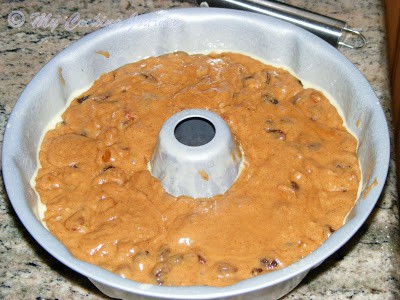 Cool for 5 mins in the pan and then invert onto a wire rack to cool completely.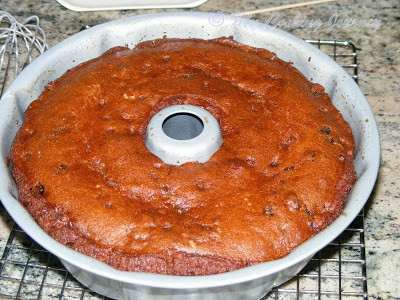 Do not be tempted to slice until it cools entirely.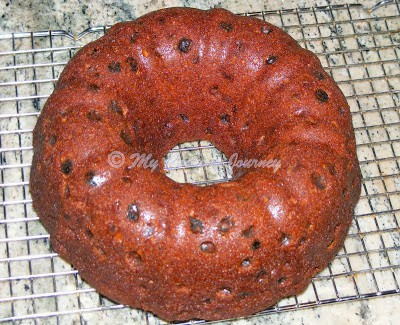 Serve with whipped cream or dusted with some confectionary sugar. We like it as is, since the cake itself was sweet enough for us.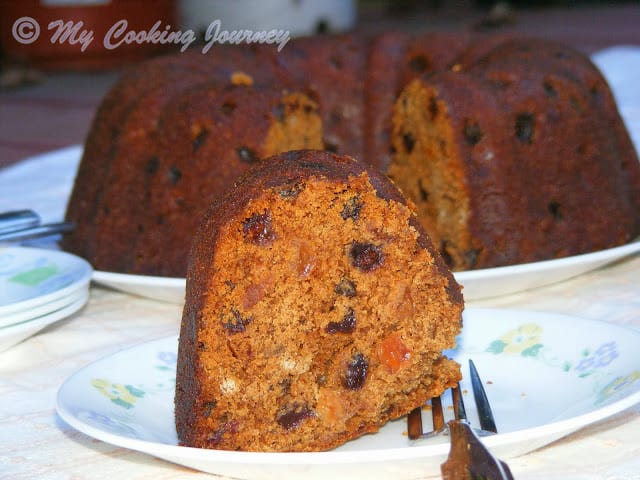 Check out the Blogging Marathon page for the other Blogging Marathoners doing BM# 32