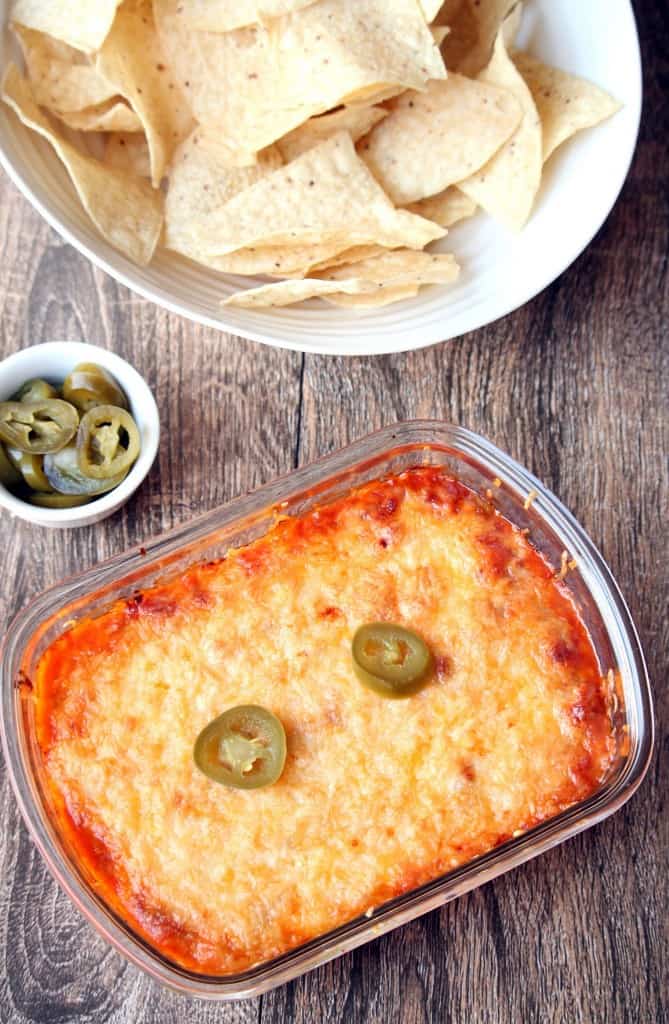 I love entertaining and most of the times I struggle with choosing what to make for appetizer/starter. I don't want to always make fried appetizers and sometimes prefer more engaging starters. This 3 ingredients bean dip is perfect for such occasions when guests can just dip into the creamy dip.

I made this as our evening snack tonight and it was so delicious that we ate it like dinner itself. My oldest love the creaminess of the dip and just could not stop eating it. It is also so quick to assemble that it will be perfect on those time crunched days.
I have stopped buying refried beans these days and use just black beans when cooking Mexican food. I made a quick run to the store to buy refried beans and a pack of chips, so I can make the dip. If you are a vegetarian use the fat free refried beans as they are the ones without lard. You can also use some jalapenos in the dip if you are using less spicy salsa. I used hot salsa, so I just served the jalapenos on the side.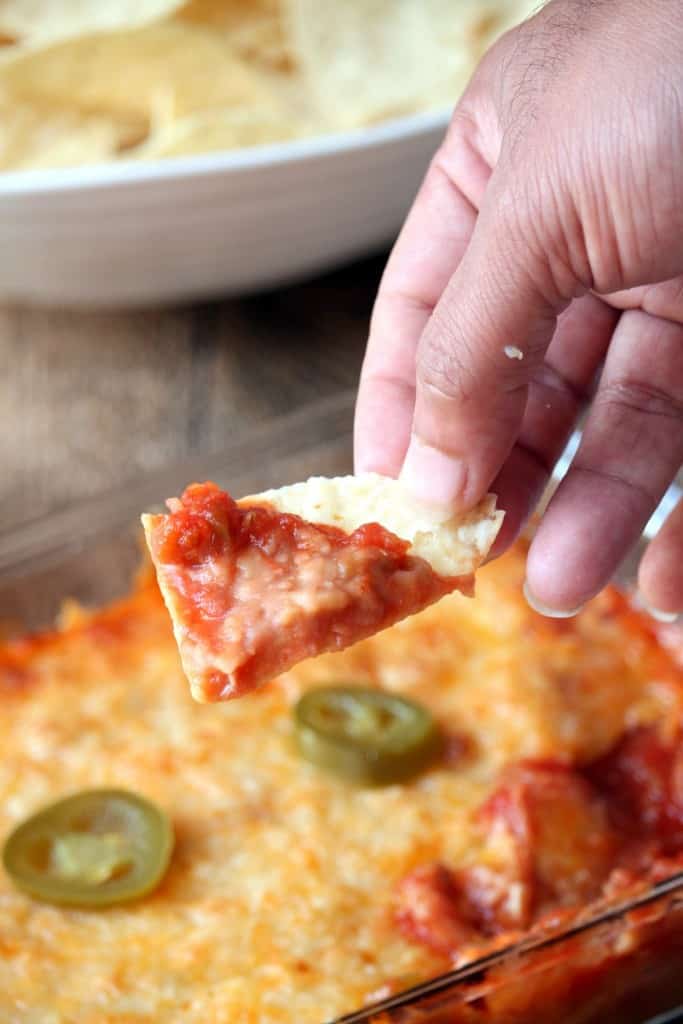 Preparation time – 5 minutes
Cooking time – 20 to 25 minutes
Difficulty level – easy
Recipe adapted from -Here
Ingredients to make Refried Beans Dip – Serves 4 to 6
Refried beans – 1 can (16 oz)
Salsa – 12 oz (about 1 ½ cups)
Cheese – 1 cup
Jalapeno – optional
Chips – to serve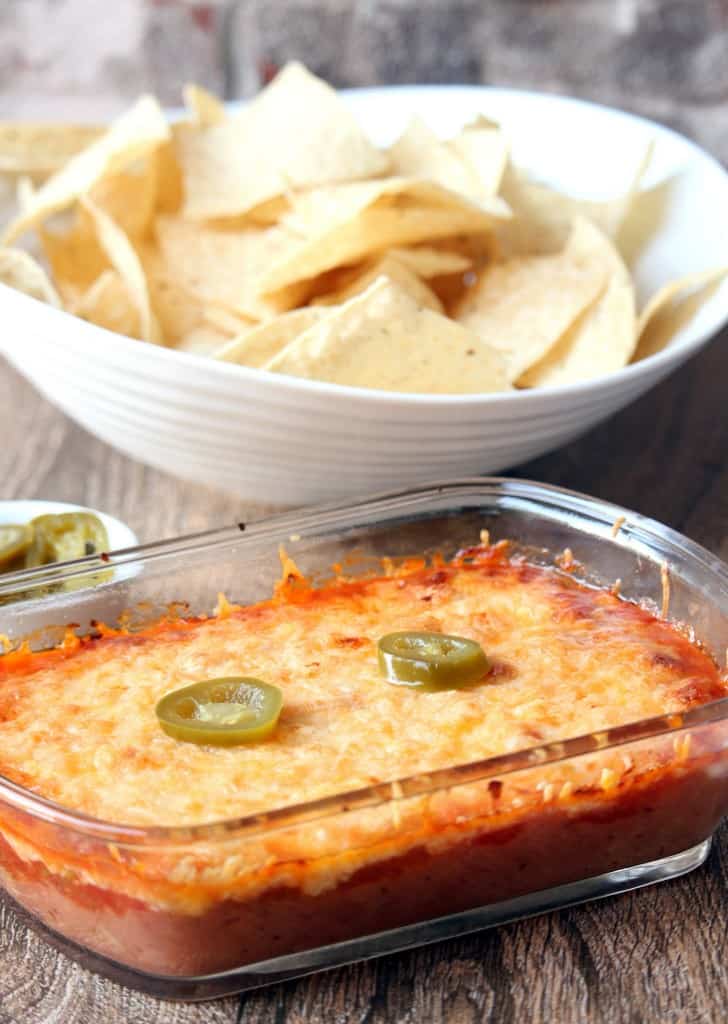 Procedure –
In a shallow baking dish (about 8 by 8), spread a can of refried beans evenly. I used fat free (vegetarian) refried beans.
Then spread a layer of salsa over the beans. Try to use chunky salsa as that will keep the dip on the thicker side. Also use hot salsa if you prefer spicy dip.
Finally layer the cheese over the salsa. I used Mexican 4 cheese blend.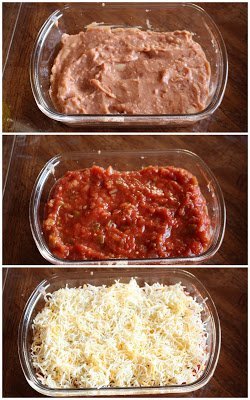 Preheat the oven to 350 F and bake the dip for about 20 to 25 minutes or until the cheese is bubbly.
Serve with chips.