Growing up I have always seen my paati (Grandmother) make this chutney for herself to eat with poori while we ate the side dish with masala. Paati used to make it without onions and I was never very fond of the texture of this chutney. When working on recipes for this week's theme – Bachelor cooking, this chutney came to my mind. I knew this was a very quick recipe to make and also required very basic ingredients. If I just have to make lunch for me, I am usually lazy to make chapattis and hence eat the frozen ones. My husband also uses the frozen parathas when I am out of town and tries to make a simple dal or some basic subzi. This recipe is also one such recipe that is easy to make and also very flavorful.
This chutney is very mild without much texture, so I decided to make it with lots of onions and tomatoes and also used good amount of green chilies. I also went quite liberal on the ginger and these helped a lot to increase the flavor of the dish.
Preparation time – 10 minutes
Cooking time – 20 minutes
Difficulty level – easy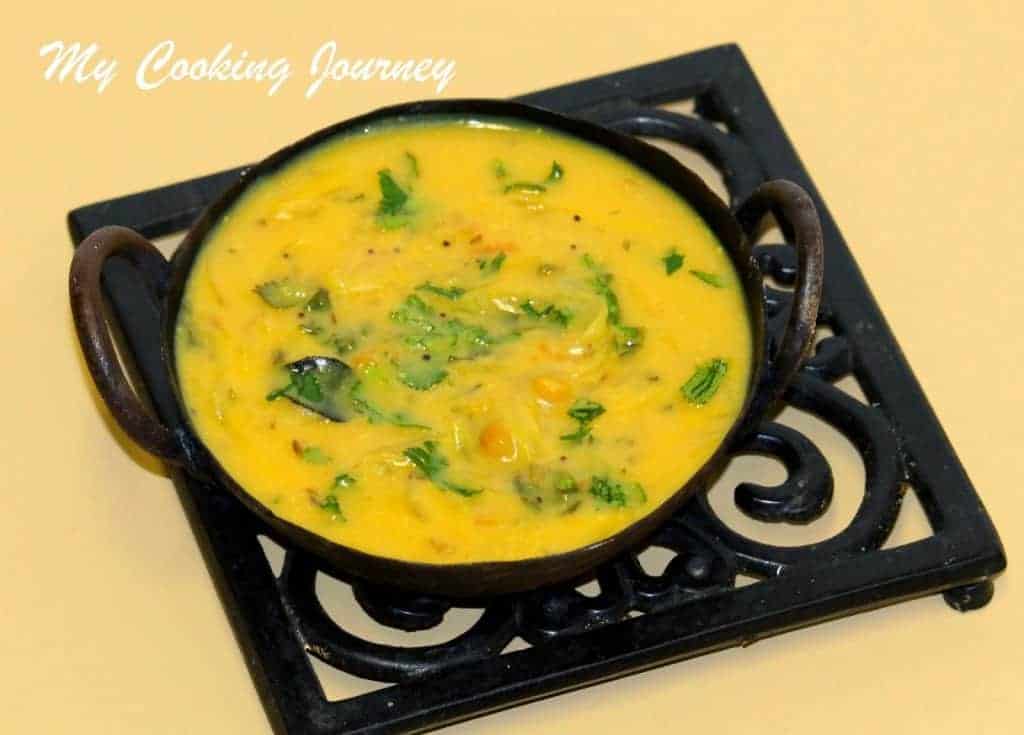 Ingredients to make Bombay Chutney – serves 2 or 3
Kadalai Maavu / Besan – ¼ cup
Onion – 1 medium (sliced thin)
Tomatoes – 2 (chopped)
Green chilies – 3 (chopped)
Ginger – ½ inch piece (grated)
Turmeric powder – ½ tsp
Red chili powder – ½ tsp
Salt – to taste
Lemon juice – 1 tbsp
Cilantro – for garnish
For seasoning –
Oil – 1 tbsp
Mustard seeds – ½ tsp
Cumin seeds – ½ tsp
Ullutham paruppu / Urad dal – 1 tsp
Kadalai paruppu / Channa dal – 1 tsp
Curry leaves – few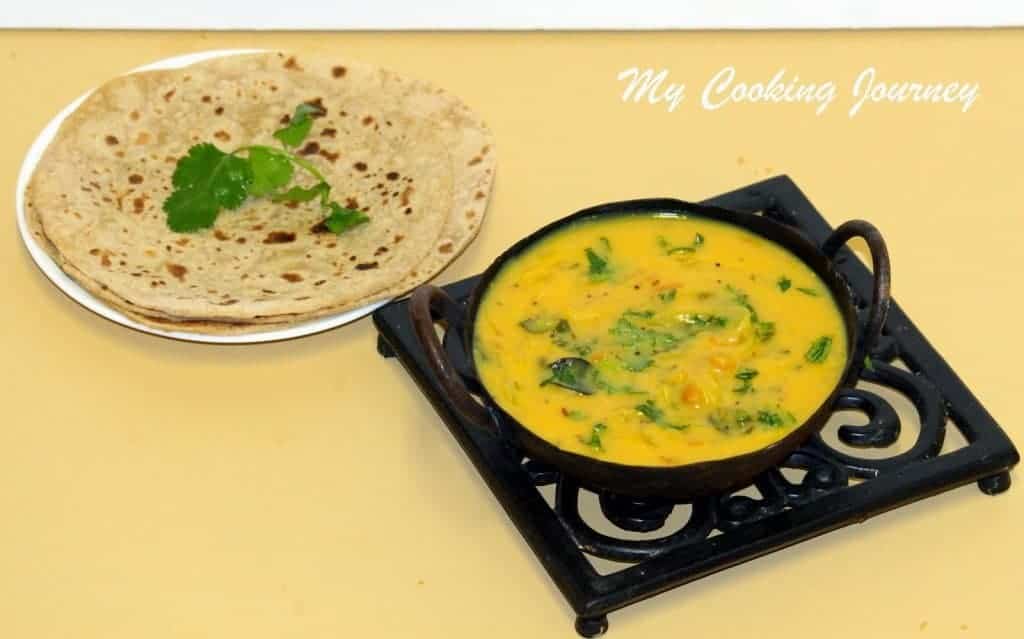 Procedure to make Bombay Chutney –
Take the besan in a bowl and add about 2 cups of water to it. Mix it well so there are no lumps and leave it aside.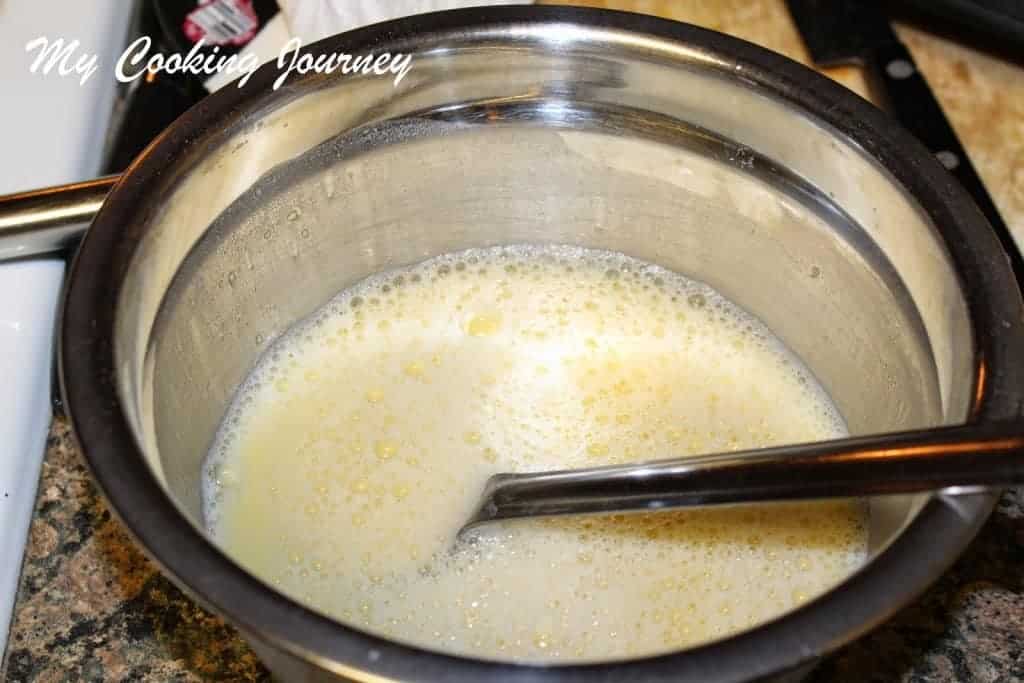 In a frying pan, heat the oil. Add the seasoning ingredients and let it fry for a minute. Now add the green chilies and ginger and fry for about 30 more seconds.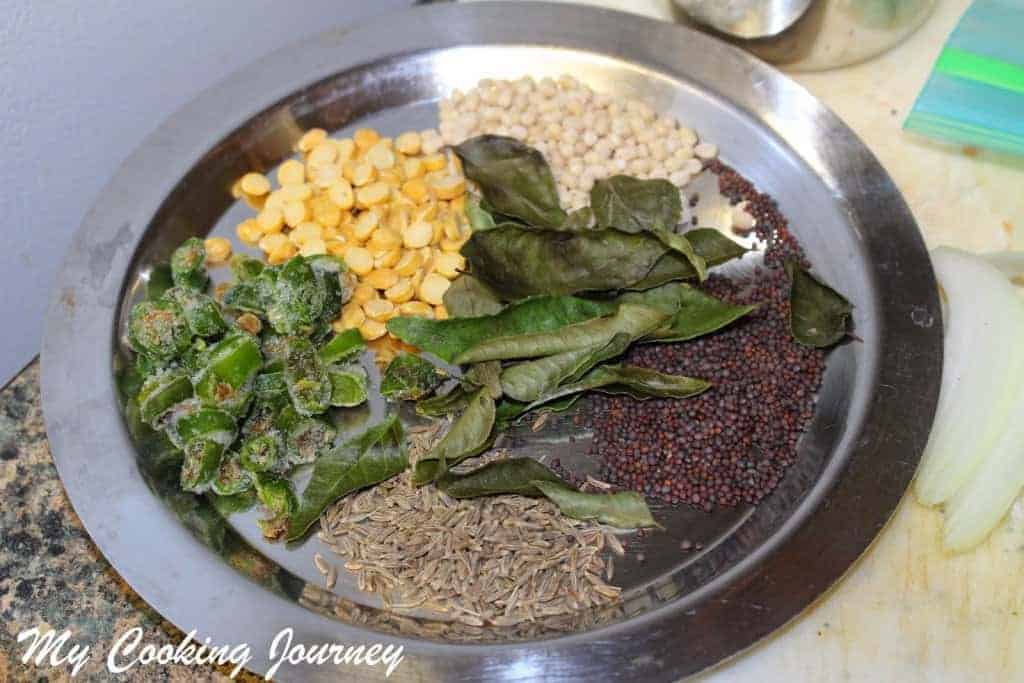 Add the onions and sauté until they are soft and translucent. Add the tomatoes, turmeric powder and red chili powder along with salt and let it cook until the tomatoes are soft and mushy.
Reduce the flame and add the besan mixture slowly. Keep stirring and cooking in low flame until the raw smell of besan goes away and the mixture thickens. If you think that the mixture is thickening too quickly, add more water and then cook it.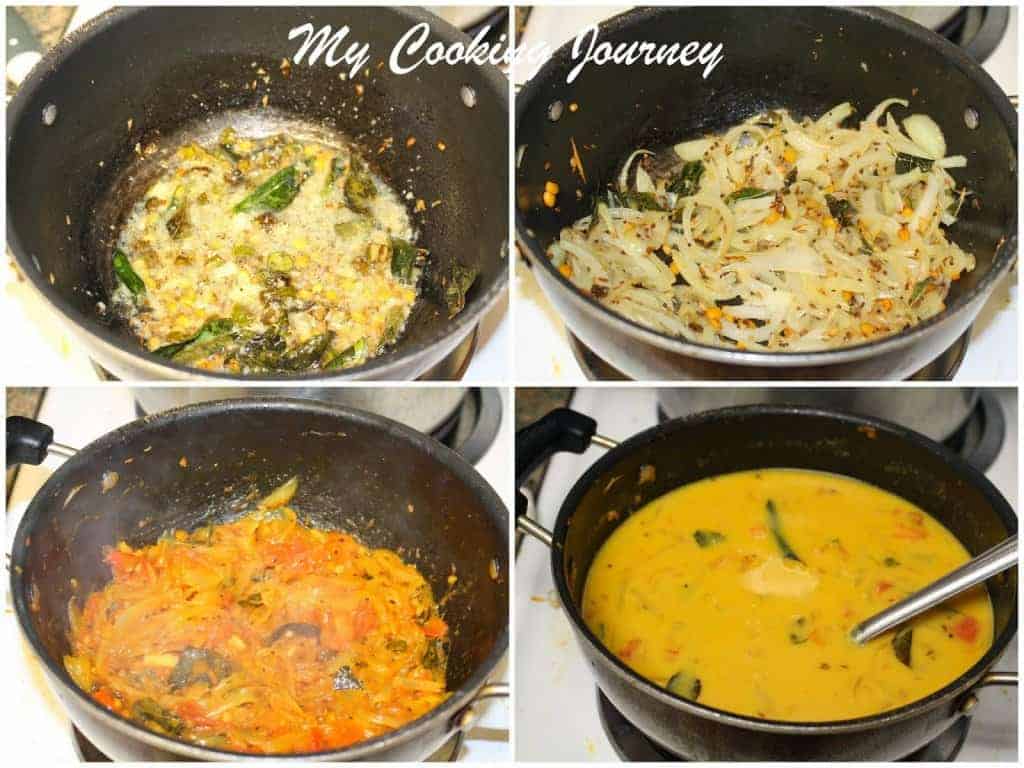 Turn off the flame when the chutney is cooked (takes about 5-6 minutes in low flame) and then add the lemon juice and garnish with cilantro.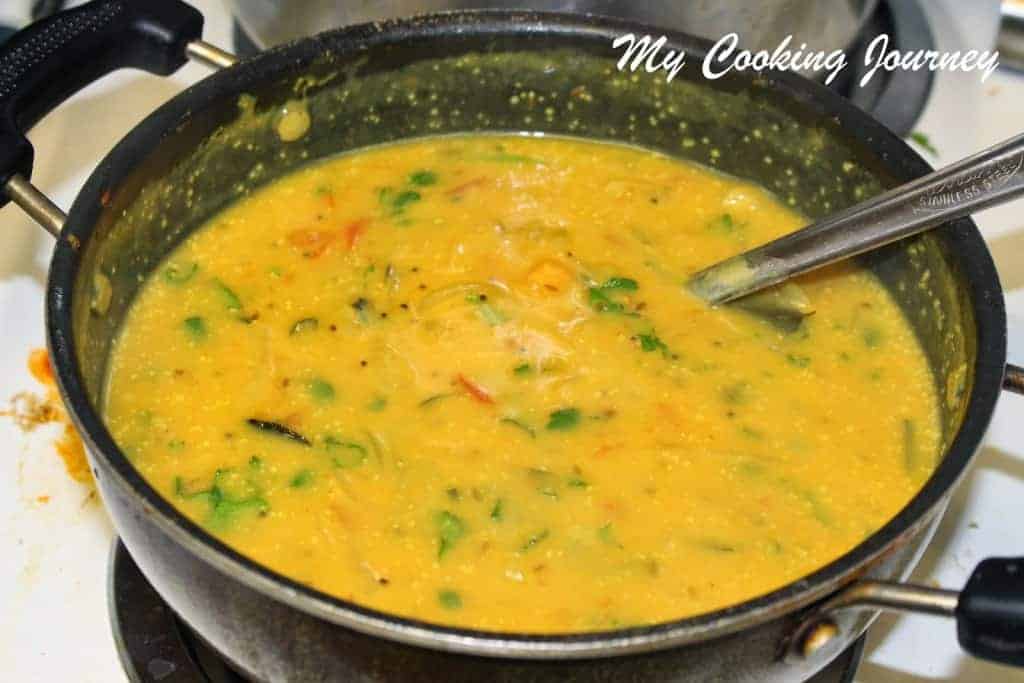 Serve with chapatti, poori or Dosai!