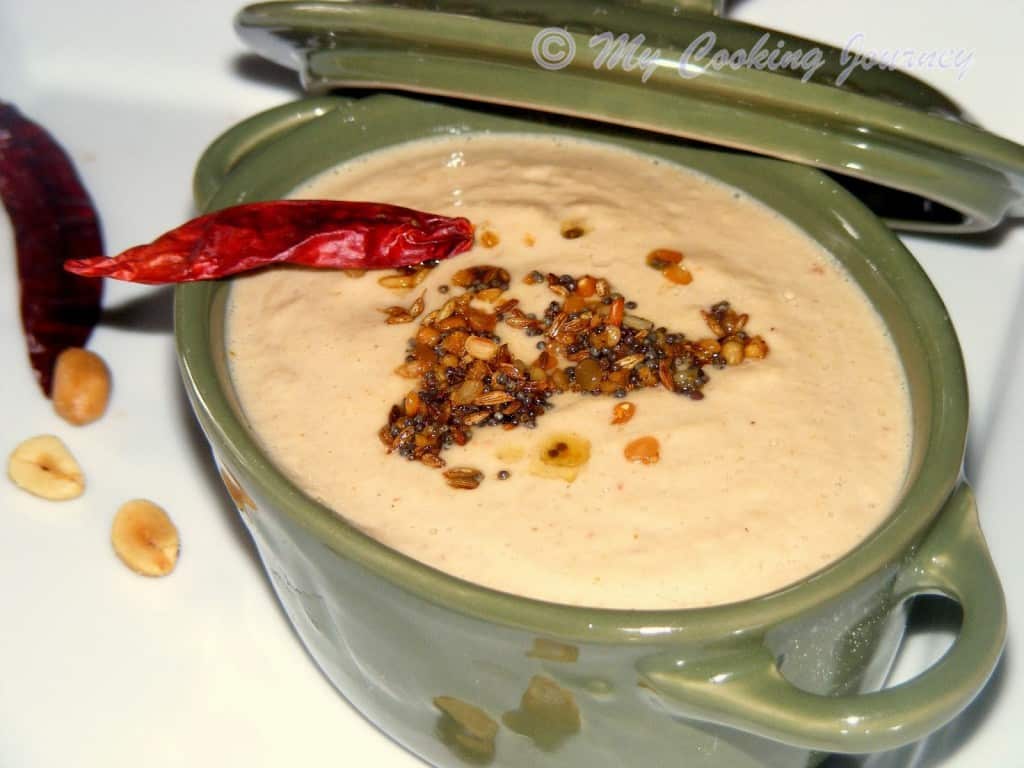 I consider Ver Kadalai Chutney to be the quickest, to go accompaniment to dosai or idli or a busy weeknight. Until 3 years back, I have never eaten peanut chutney. When I went to India, my parent's neighbor, who is an excellent cook, made me several interesting Andhra dishes for breakfast. Almost all her breakfast will have the peanut chutney as a side and I fell in love with it. The other Peanut chutney that I have already blogged about is the quickest chutney you could make, especially if using the roasted peanuts. This recipe is slightly involved, but again a very quick and tasty one to make.
I made this recipe after coming across several recipes on the internet that uses onions with the peanuts. That is when I tried to experiment with this recipe.
Check out my other chutney recipes -
Preparation time – 5 mins
Cooking time – 10 mins
Difficulty level –easy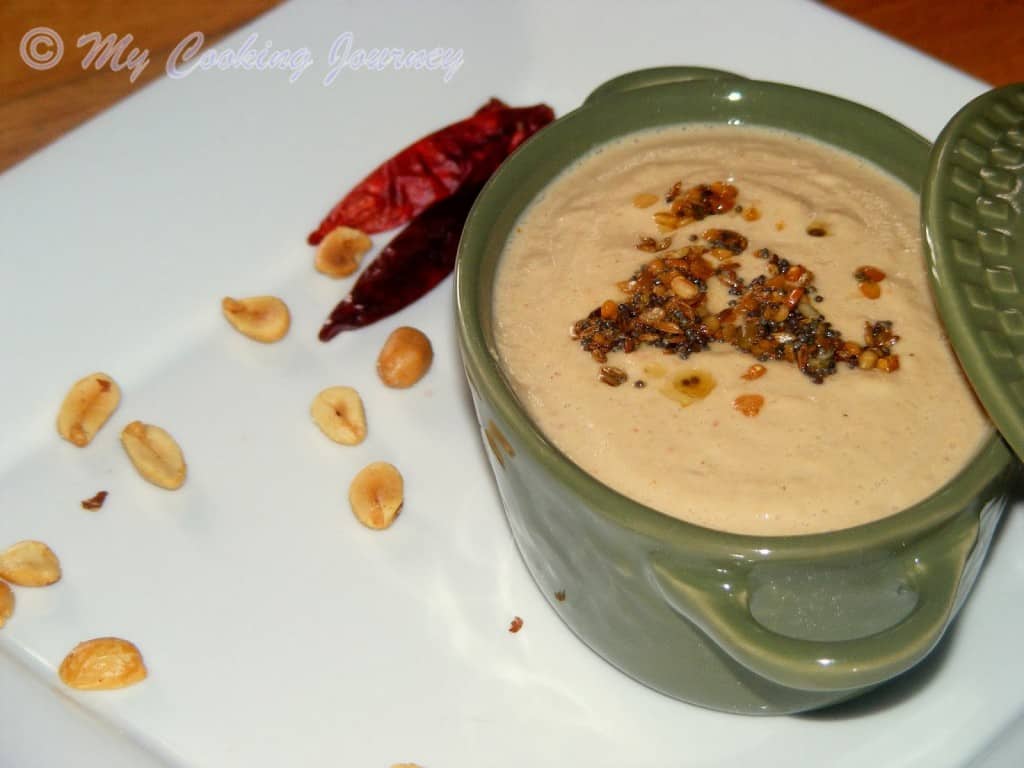 Ingredients to make Ver Kadalai Chutney – (serves 4)
Onion – 1 (chopped)
Peanuts – ½ cup
Red chili – 2 or 3
Tamarind – a tiny ¼ inch piece
Oil – 1 tsp
Salt – to taste
To season –
Oil – 1 tsp
Mustard seeds – ¼ tsp
Cumin seeds/jeeragam – ¼ tsp
Urad dal/ullutham paruppu – ½ tsp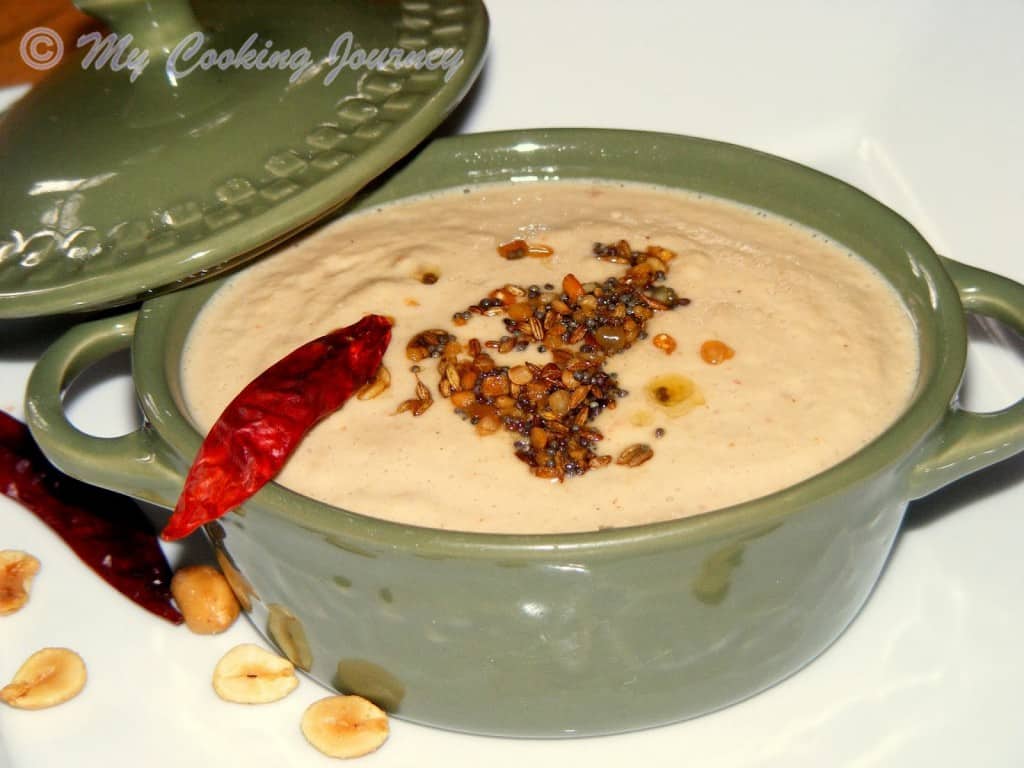 Procedure to make Ver Kadalai Chutney –
In a small pan, heat the 1 tsp of oil. Add the red chilies to the oil and fry it for a minute. Now add the chopped onions and fry it until it becomes light brown in color.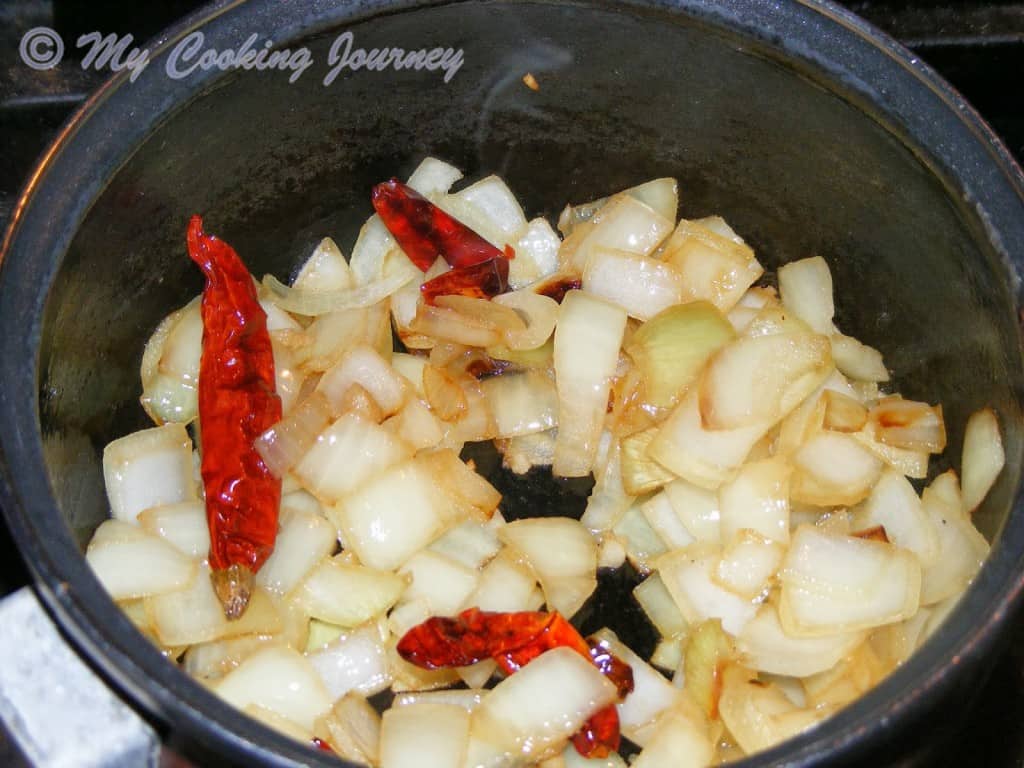 Cool it down a bit and then grind it with the peanuts, tamarind and salt to smooth chutney. I used roasted, salted peanuts, so I did not have to roast the peanuts. If using raw peanuts, fry the peanuts for few minutes until they are light brown and then grind. Also when using roasted, salted peanuts make sure to add salt accordingly. Taste the chutney before adding the salt.
In a small pan, add the oil and season it with the ingredients mentioned above. Add it to the chutney and mix well before serving.
Serve it with Idli, dosai, pongal or upma!