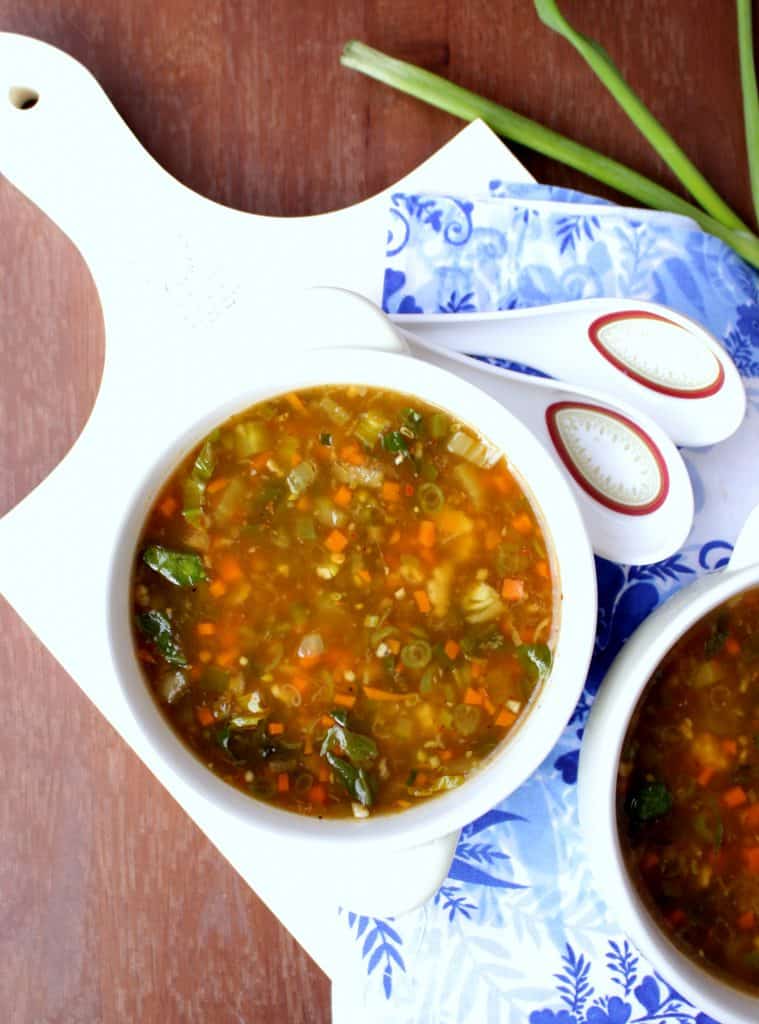 Growing up Tomato soup was the only soup known to me and that is the only one I would eat. It took a long time for me start drinking soup with vegetables in it. Eventually, I have fallen in love with clear soups and have been enjoying making them. My first Asian flavored soup was this Vegetable Tofu & Noodle soup that I had made few years ago. I was not a big fan of it as I did not like the flavor of broth in the soup. Then, it was this Thai Tom Yum soup which had no broth and was flavored with Thai spices. So this time when I decided to make a soup for the Chinese recipes theme, I wanted to make a soup without broth and hence made this Chinese Hot & Sour vegetable soup without the broth.
We have a wonderful Vietnamese market in Oklahoma city and I love shopping there. I have found many exciting new sauces and the best part is they have many vegetarian options. One such sauce that I recently found and love is the vegetarian oyster mushroom sauce that gives an excellent mushroom flavor to the recipes. We don't eat mushrooms and hence this works great in soups like this hot and sour soup, which predominantly has mushroom flavor in it.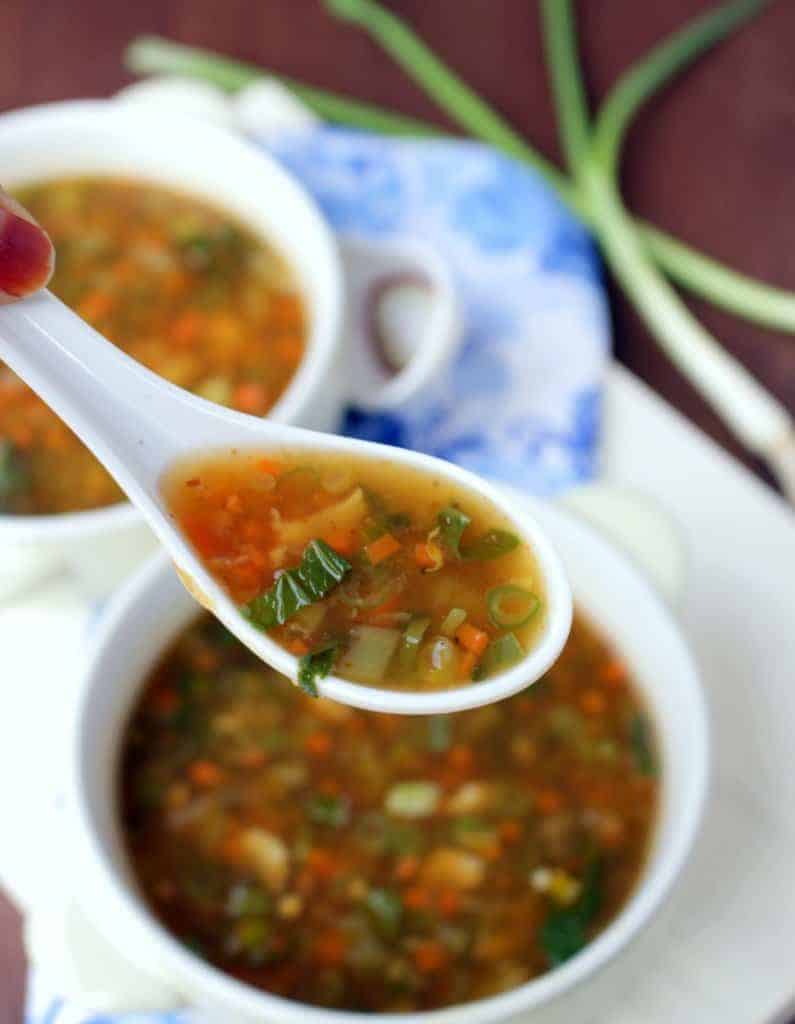 You can use any vegetable that you like. I usually add tofu in my soups, but this time did not use it. I used a combination of jalapeno and hot chili in oil for heat. Feel free to omit the jalapenos or use less of it. The rice wine vinegar add the sour flavor for the soup. Corn starch is used to thicken the soup. I have my soup medium thick and this quantity worked well. Adjust the quantity based on how thick or runny you want the soup.
This Hot & Sour soup definitely warms you up on a cold day. Piping hot soup with all the vegetables is perfect for lunch as it is neither too heavy, but leaves you feeling full.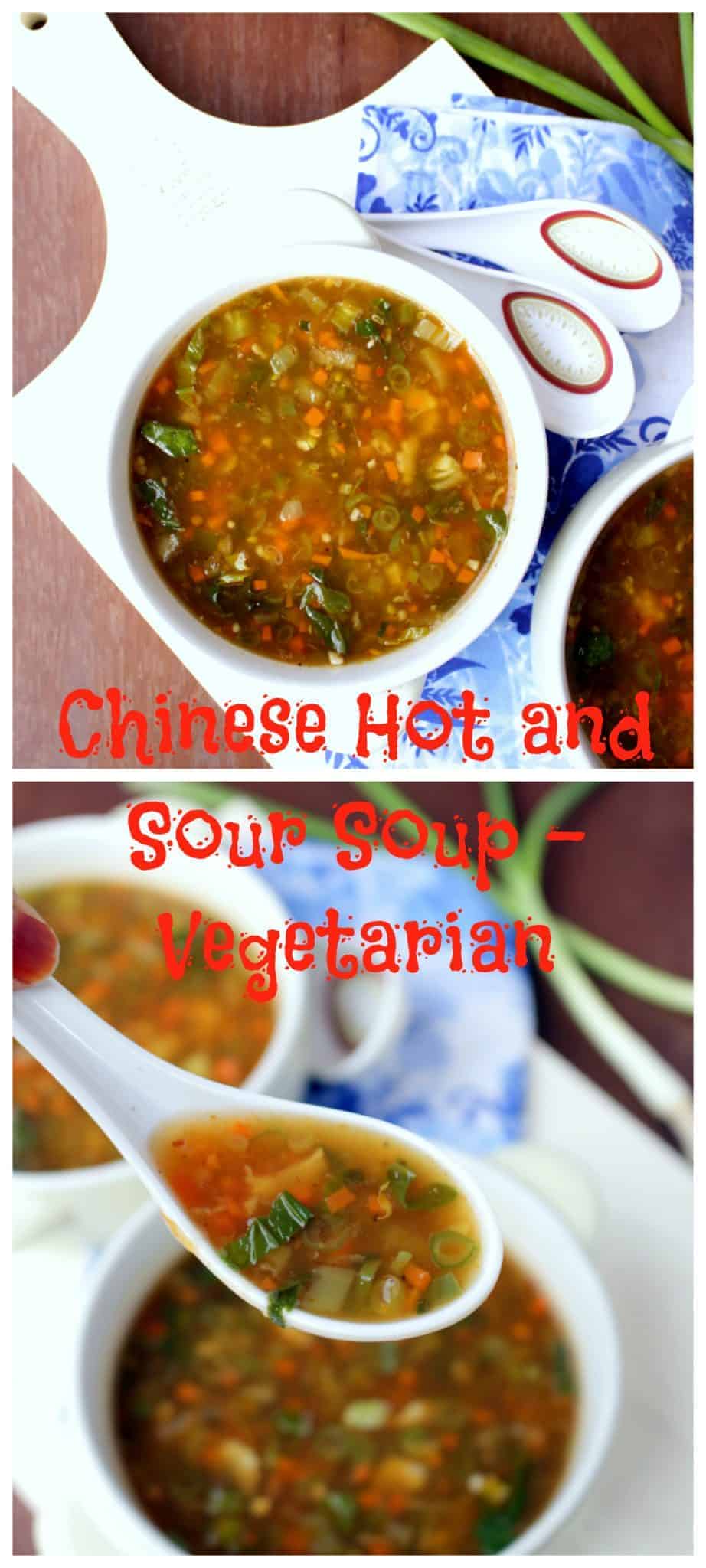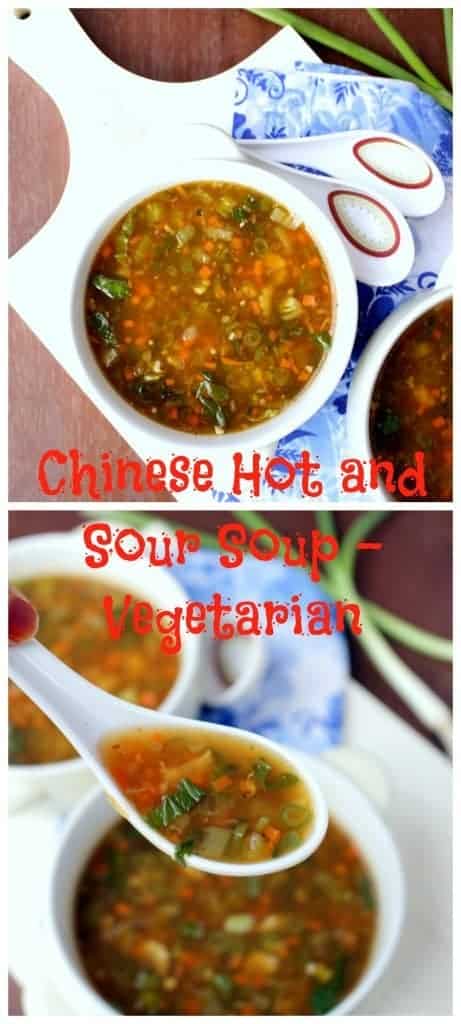 Preparation time - 15 minutes
Cooking time - 30 minutes
Difficulty level - easy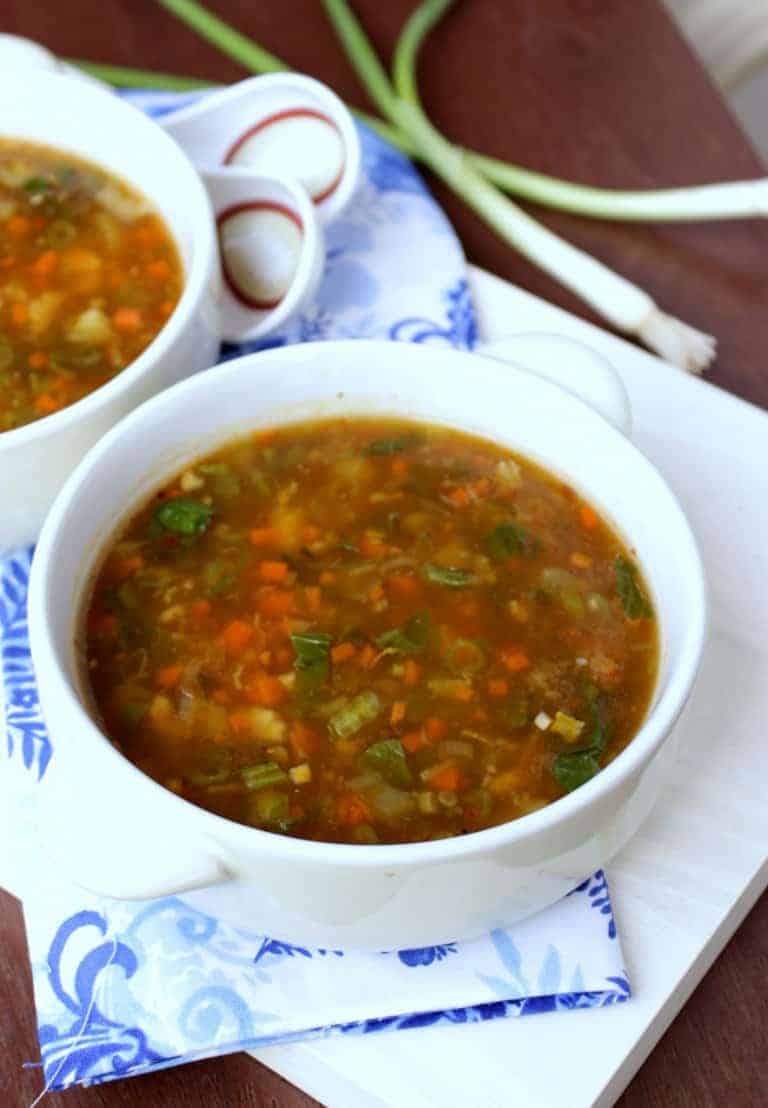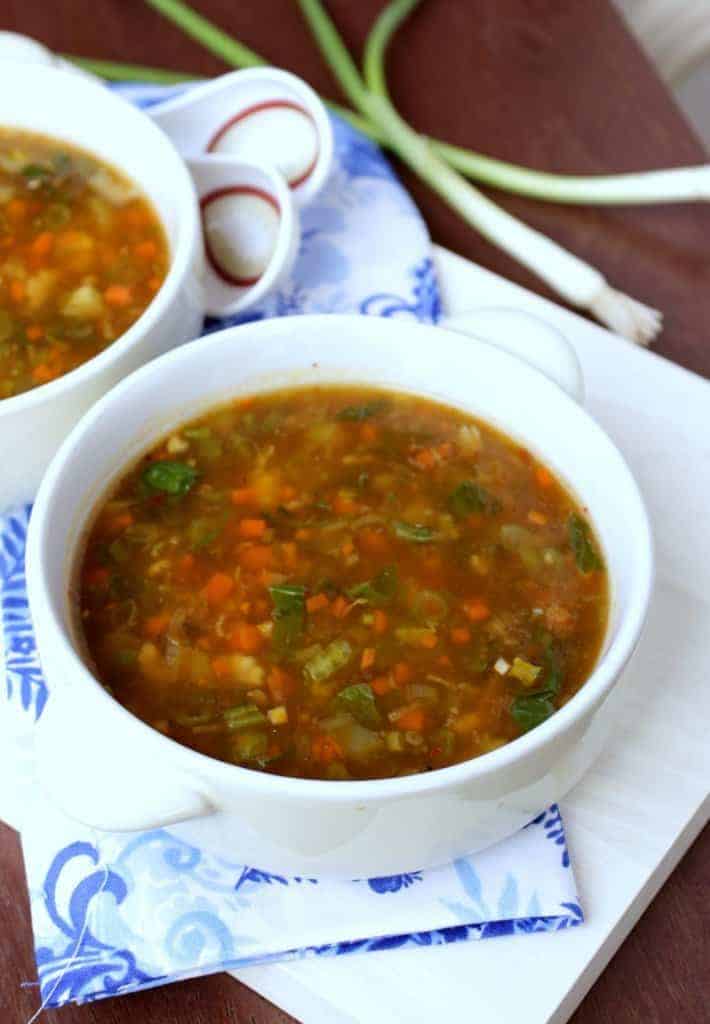 Ingredients to make Chinese Hot And Sour Soup - serves 4
Carrot - ⅓ cup (finely chopped)
Bok Choy - 1 (finely chopped)
Spring onions - 3 (finely sliced)
French Beans - 8 to 10 (finely chopped)
Baby corn - 4 (finely sliced)
Jalapeno - 1 tbsp (finely chopped)
Garlic - 3 cloves (finely minced)
Ginger - 2 tsp (grated)
Water - 4 cups
Corn starch - 3 tbsp
Soy sauce - 3 tbsp
Vegetarian Oyster Mushroom Sauce - 1 tbsp
Rice wine vinegar - 2 tbsp
Hot chili sauce - 1 tbsp (adjust based on your level of spice)
Salt - to taste
Pepper - ½ tsp
Oil - 1 tbsp
Procedure -
In a small bowl, add the corn flour, soy sauce, vegetarian oyster sauce, rice wine vinegar and chili sauce. Add 3 or 4 tbsp of water and mix it well.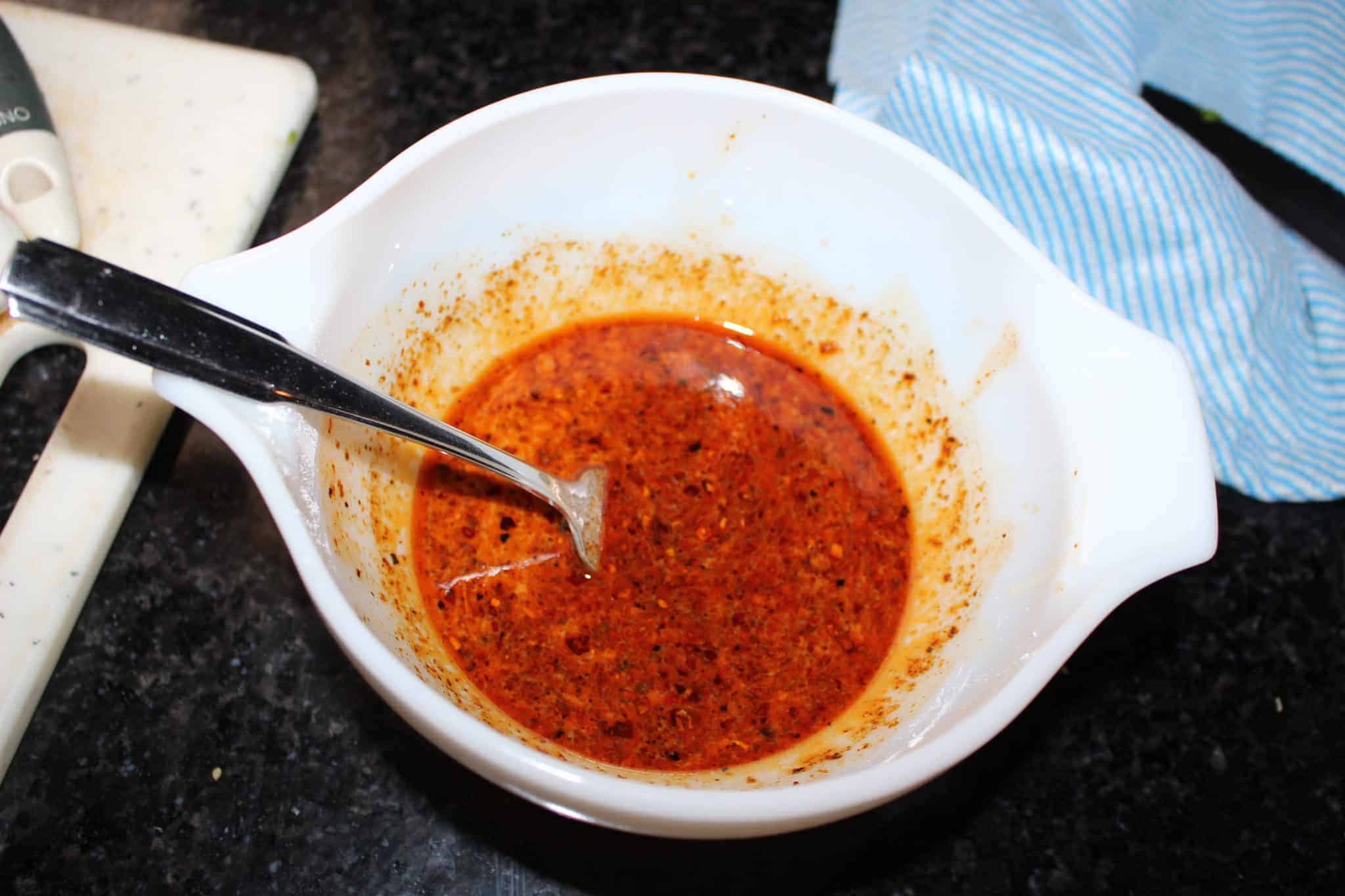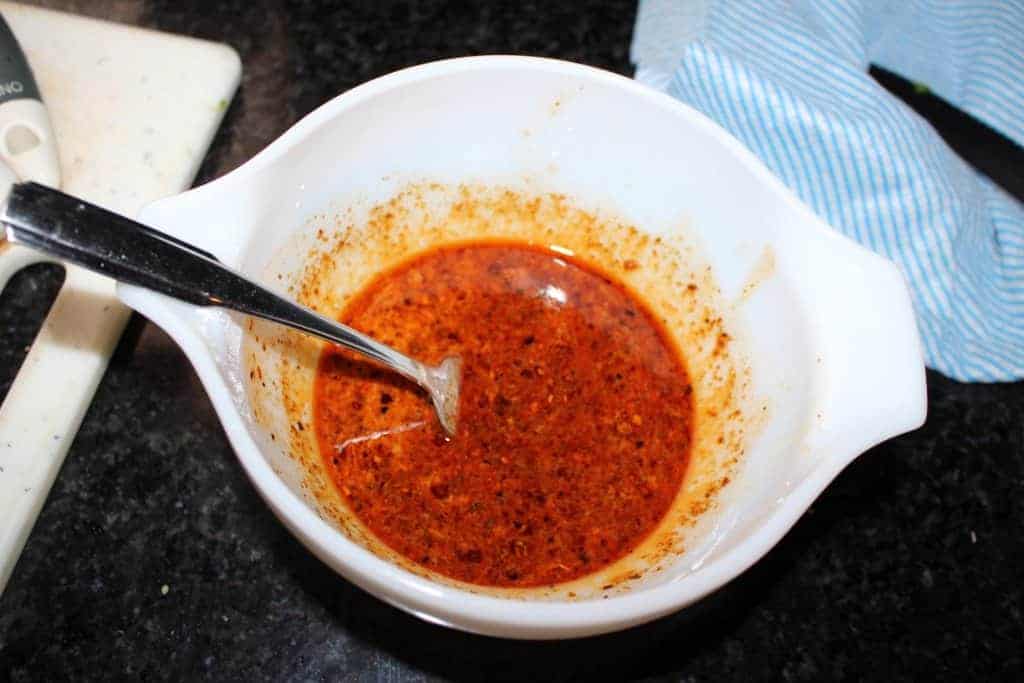 In a wok or a soup pot, add oil and saute the green onions, garlic and ginger in high heat for about 30 seconds.
Add the carrots, beans, jalapeno and baby corn and cook them for 2 to 3 minutes. Now add the bok choy and cook it until the leaves wilt a little.
Now add the water and mix well. Let the mixture come to a boil.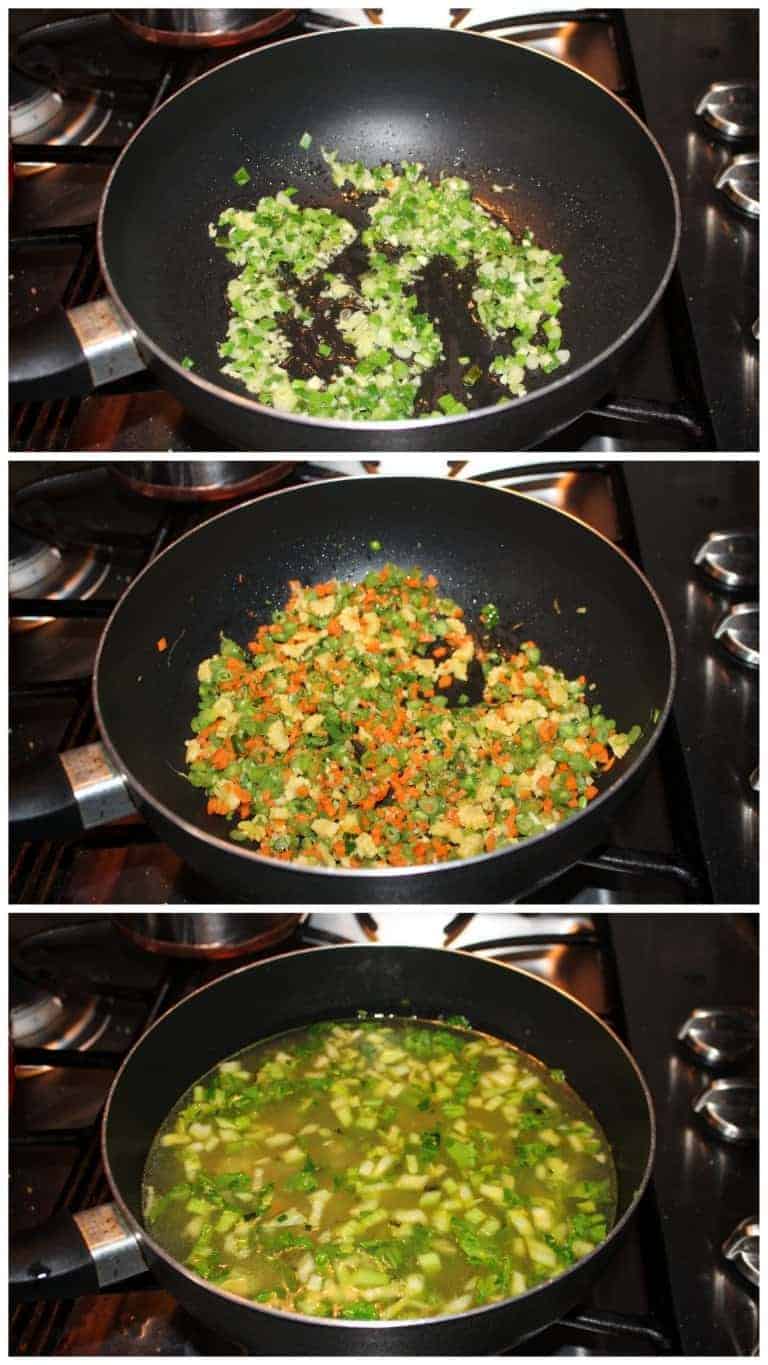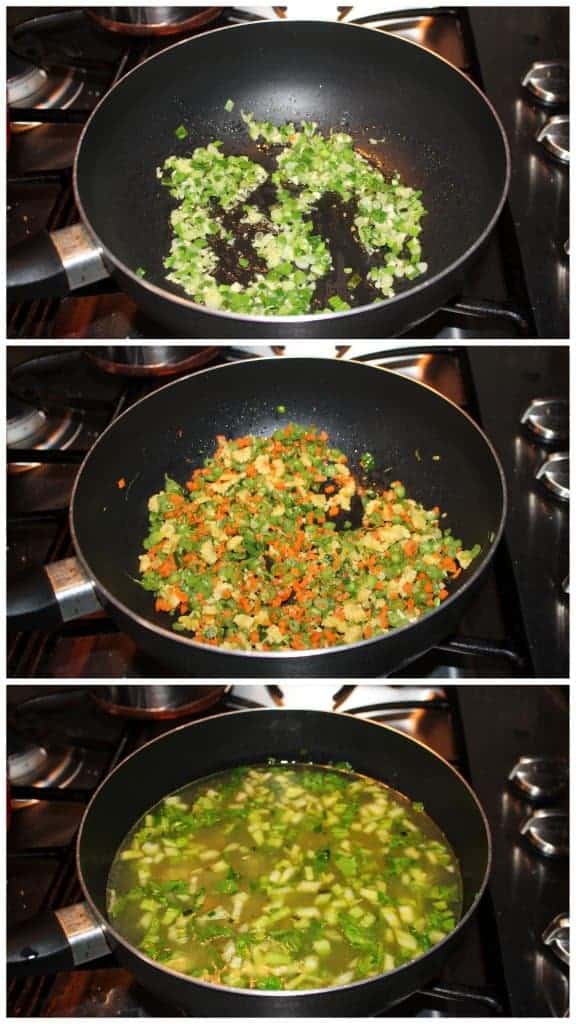 Once the soup starts boiling, reduce the heat and add the sauce mixture. Let the soup come to a boil and then simmer until it thickens a bit and also let the flavors combine (about 6 to 7 minutes).
Add salt and pepper to taste and serve the Chinese Hot And Sour Soup hot!