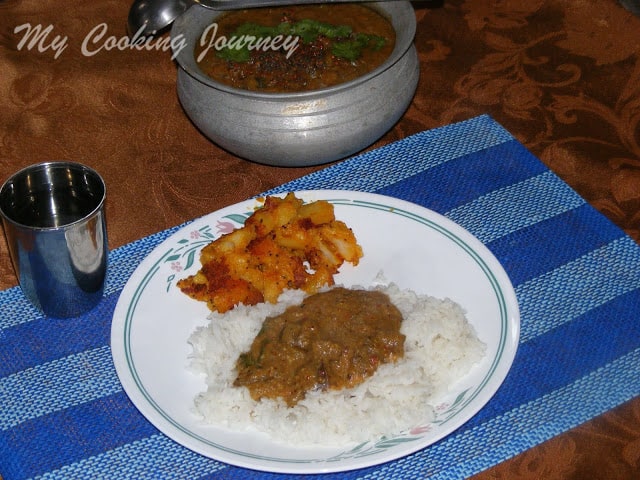 Kathirikkai rasavangi is a very common preparation in lot of South Indian household. If you want a change from the regular sambhar, this is a great option. I love this for the fact that this recipe is loaded with the vegetable. I generally like my sambhar or kuzhambu to have lot of vegetable in it. By lot I mean the quantity of the vegetable. So this is one of my favorite dishes that I make very often at home.
Most of my South Indian recipes are my mother's recipe, but there are few out there that I make from other sources as well. This recipe is from the famous cook book 'Cook and See' (Samaithu par) by Meenakshi Ammal. I am very fond of her recipes and her cook books are my go to source when my mother in unavailable to answer my doubts and questions. When I got married and came to USA, her three volumes of cook book were my only source of cooking. Her recipes are very close to our everyday homemade recipes in taste and flavors.
When I enrolled for the BM theme, cooking from a cookbook, I thought I have to begin by making something from my ever popular and most used cook book first. This is sort of a Thank you note to my favorite cook book author, Meenakshi Ammal. Cooking from a cook book theme is a wonderful way to let the world know of recipes from cook book that we cook. I am big fan of cook books and I have so many of them that I had a hard to choose where to begin. Thanks to Srivalli to include this in the BM theme. For the next three days, you would see my recipes that I cook using a cook book.
Preparation time – 10 mins
Cooking time – 40 mins
Difficulty level – easy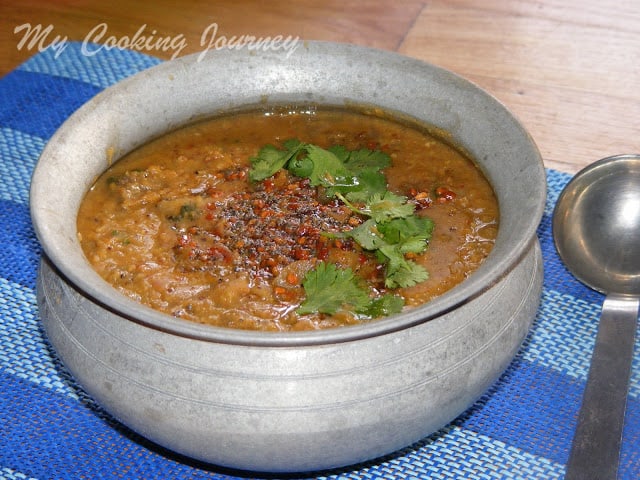 Ingredients to make Kathirikkai Rasavangi – serves 6
Eggplant/Brinjal – 3 or about 1 ½ lbs (I used the long thin ones)
Thuvaram paruppu/red gram dhal – ¾ cup uncooked
Tamarind – a small piece (as big as an areca nut)
Turmeric powder – 1 tsp
Curry leaves – few
Asafetida – ¼ tsp
Salt – to taste
Oil – 2 tsp
Cilantro – for garnish
Fry together and grind into powder –
Kadalai Paruppu /chana dal – 2 tsp
Coriander seeds – 2 tsp
Red chilies – 4
Coconut (grated) – ⅓ cup
For seasoning –
Oil – 1 tsp
Mustard seeds – 1 tsp
Ullutham paruppu/Urad dal – 1 ½ tsp
Procedure to make Kathirikkai Rasavangi –
Cook the thuvaram paruppu in enough water until soft and mushy and keep aside.
Soak the tamarind in hot water for few minutes and extract the juice from the tamarind. Squeeze the extract by adding water for about 3 times and keep the water separately.
Fry all the ingredients listed above and grind into a coarse powder. Keep aside.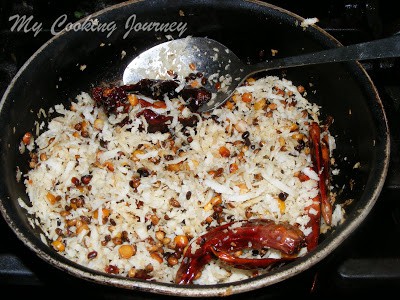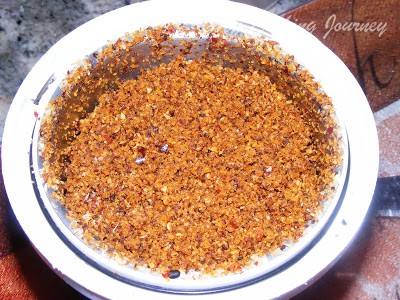 Cut the eggplants into 1 inch chunks. Heat oil and add the eggplant chunks and scald it for few minutes until the eggplants start changing color.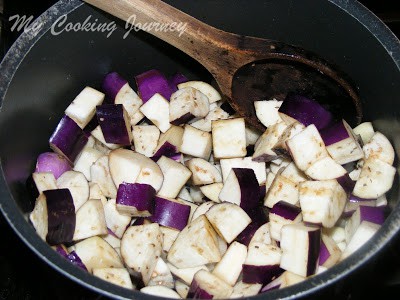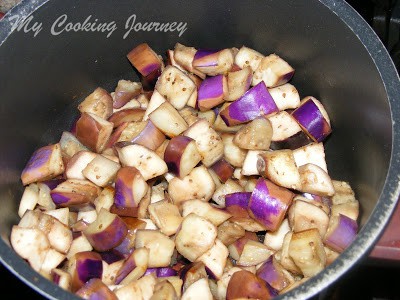 Now add the extracted tamarind water to the eggplant. Make sure that the water covers the vegetable.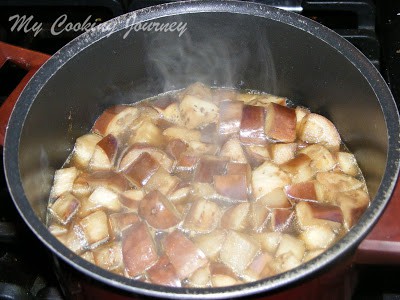 Add salt and turmeric powder and let it boil until the vegetable is cooked well.
Now add the ground powder and cooked Paruppu and mix well. Also add the asafetida and curry leaves and let the mixture come to a boil.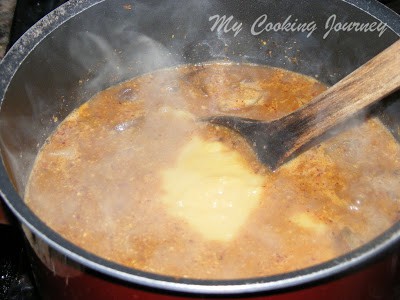 Season the cooked rasavangi with mustard seeds and urad dal and serve hot with rice.
I served the Kathirikkai Rasavangi over hot rice with spicy potato curry on the side.