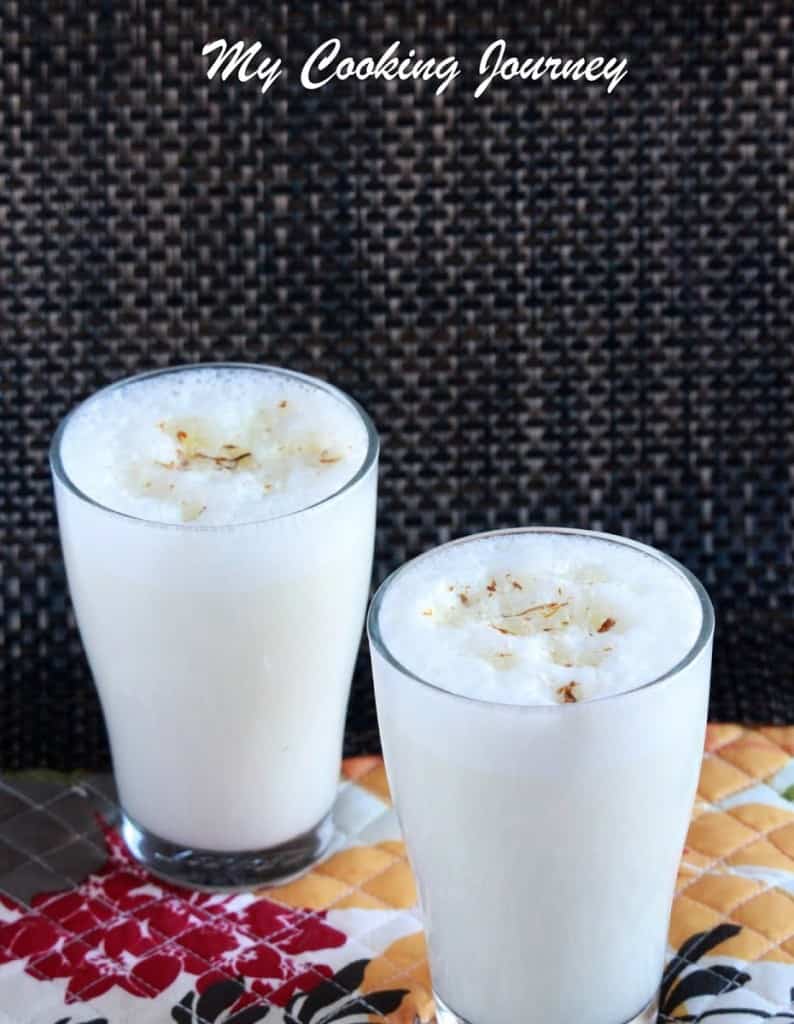 For the third day of blogging from the partners blog, I chose to make this creamy and delicious Lassi from Kalyani's space. This lassi is famous in Haryana which is famous for its dairy. I love lassi and it is something that I drink often with lunch in summer. I make it with salt at times, but mostly it is the sweet lassi as that is something I prefer over the salt one.
This lassi recipe had saffron in it which just made it very flavorful. Also Kalyani had added some hot boiled milk to the lassi when churning that gave it a lot of creaminess. You can make this using your hand blender (which is what I used) or in the regular blender.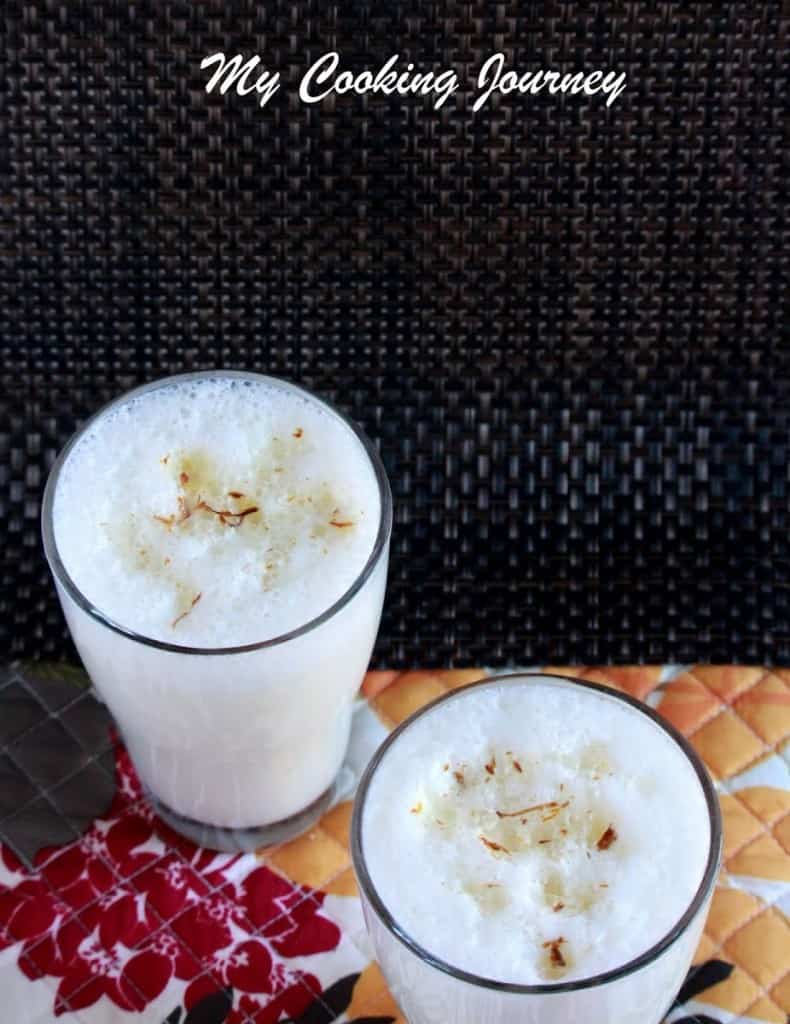 Preparation time - 5 minutes
Cooking time - none
Difficulty level - easy
Recipe adapted from - Sizzling Tastebuds
Ingredients to make Lassi Patiala - Serves 2
Thick curd / yougurt - 1 cup
Water - 1 cup
Boiled (hot) milk - ¼ cup
Honey - 2 tsp
Sugar - 2 tbsp (more or less based on your preference)
Saffron - few threads (dissolved in 2 tsp of warm milk)
Cardamom powder - a small pinch (I did not use it)
Ice cubes - few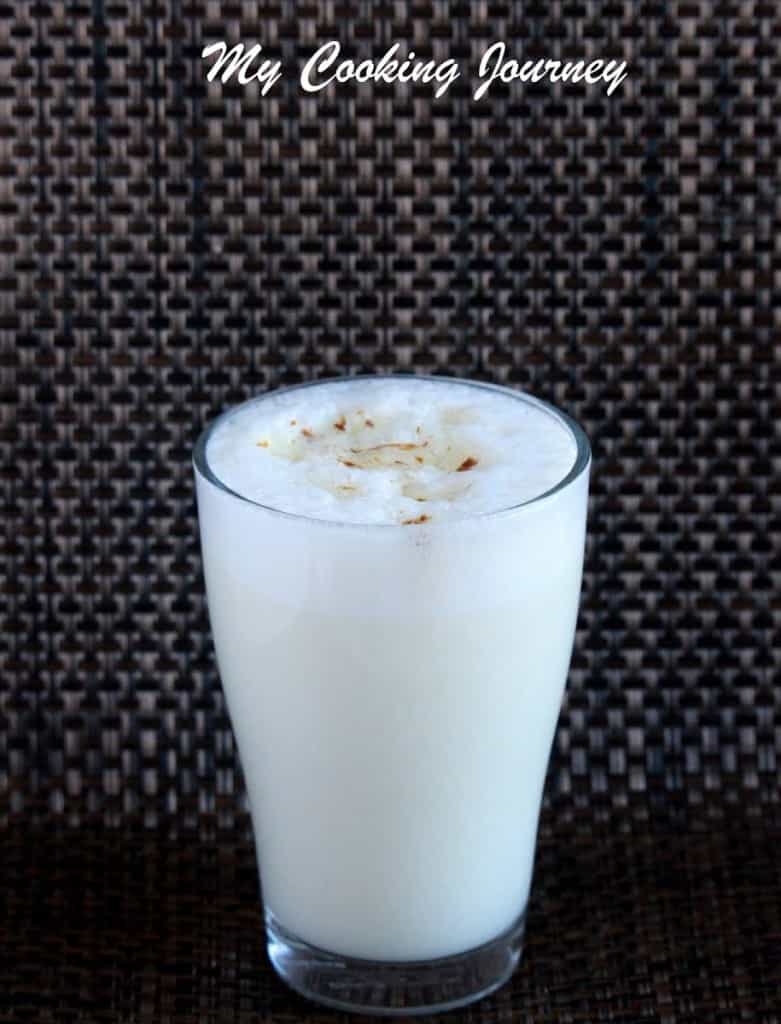 Procedure -
Combine all the ingredients (except saffron) and blend it in the blender or using a hand blender.
Blend it thoroughly until the mixture is frothy.
Pour the lassi in tall glass and top with the saffron.
Serve the Lassi Patiala immediately and enjoy!