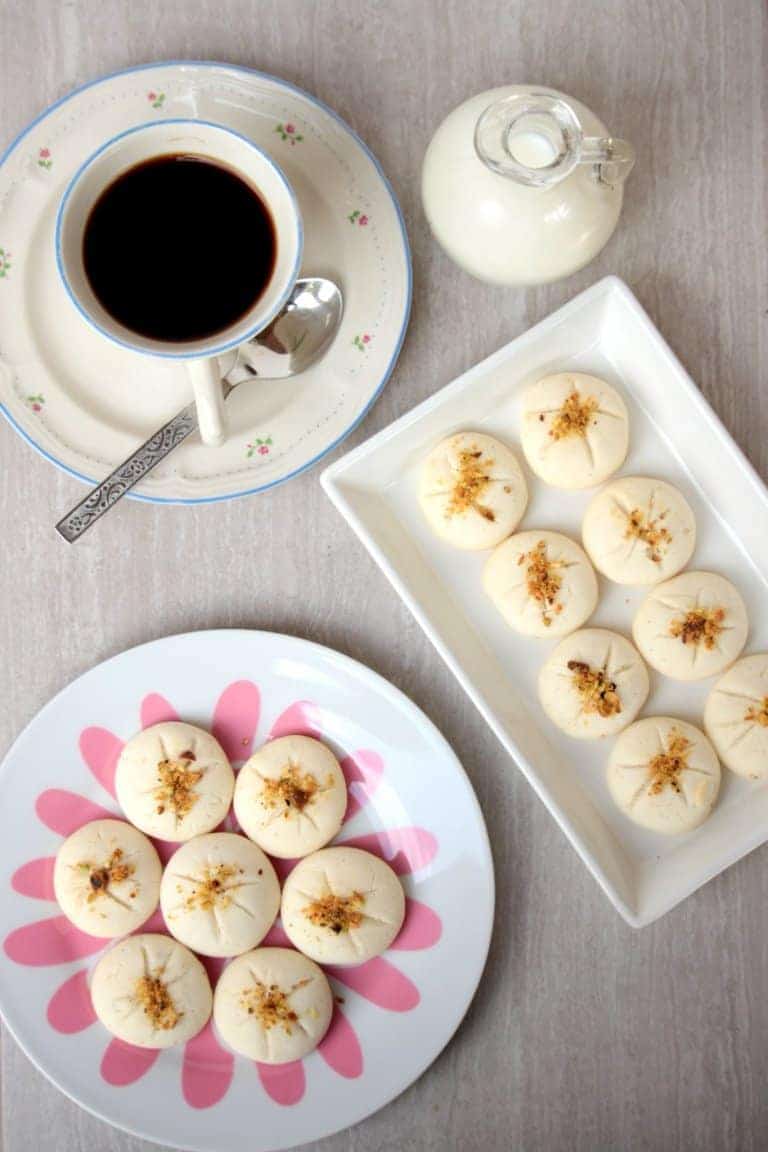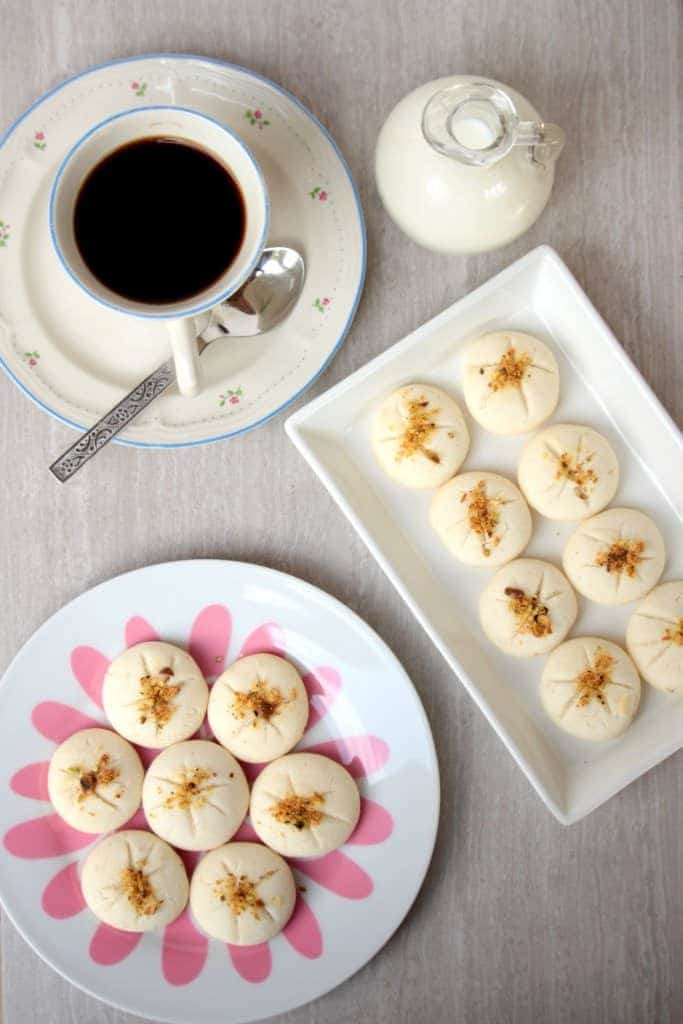 When shortlisting recipes about what to bake for the alphabet, this Persian rice flour cookies recipe caught my eyes. I was really attracted towards its snow white color and also wanted to experience what a Gluten free cookie would taste like. I have made the butter biscuits that has a bit of rice flour in it, but this is the first time I am baking with all rice flour.
Apart from baking these with just rice flour, the Naan Berenji is flavored with rose water and cardamom. It also has a sugar syrup in the dough instead of just adding sugar directly to it. The recipe calls for egg yolk, but I wanted to make it egg less. I was debating whether to use yogurt or milk and finally settled down on milk as that is something I have always used in cookies.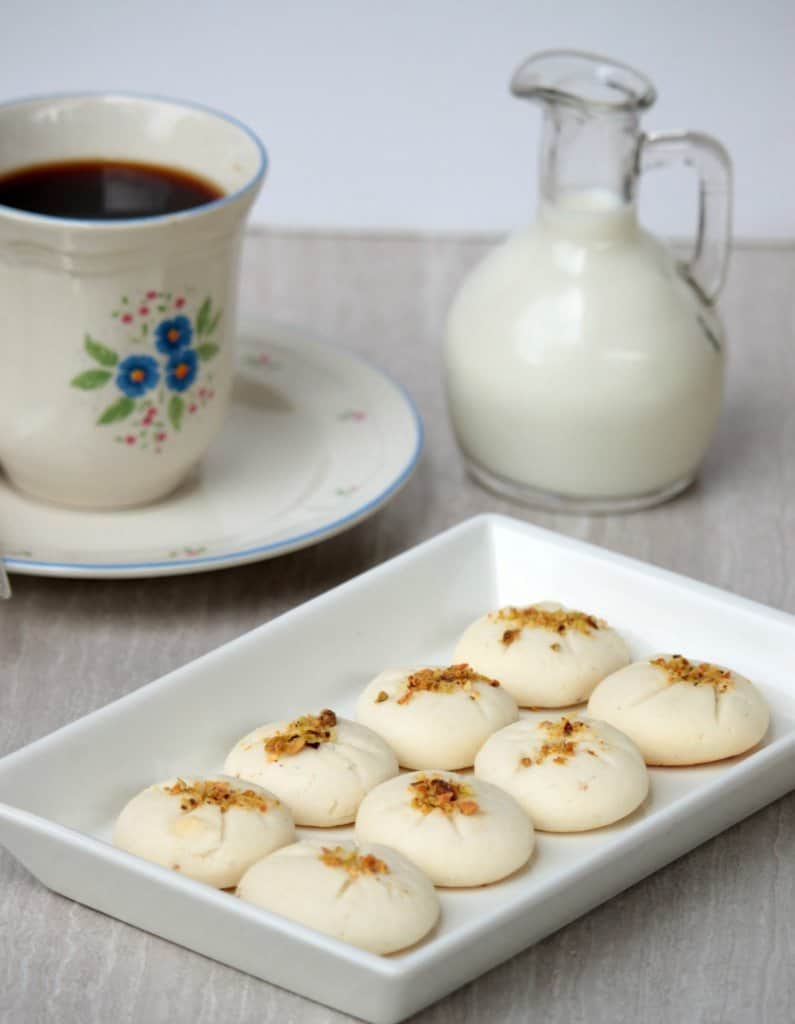 When beginning the process of making the cookies, I did not realize that I had to let it chill for about 6 hours. I was short on time as I had a busy evening and hence chilled the dough for just 4 hours. I was able to easily roll the cookie dough and I hence I can safely say that we can bake the cookies after chilling them for about 4 hours. The rose water in the cookie was a pleasant flavor and it combined really well with the cardamom.
My kids did not like the cookies too much and were not crazy about them. I do have to admit that it is sort of a acquired flavor and it does take a little getting used to the rice flour texture in the cookies. Also the cookies need to be stored in air tight container as they get soft much sooner than regular cookies. When I read a little more on it, I learned that rice flour absorbs moisture much sooner than the wheat based cookies and hence it is important to store them air tight.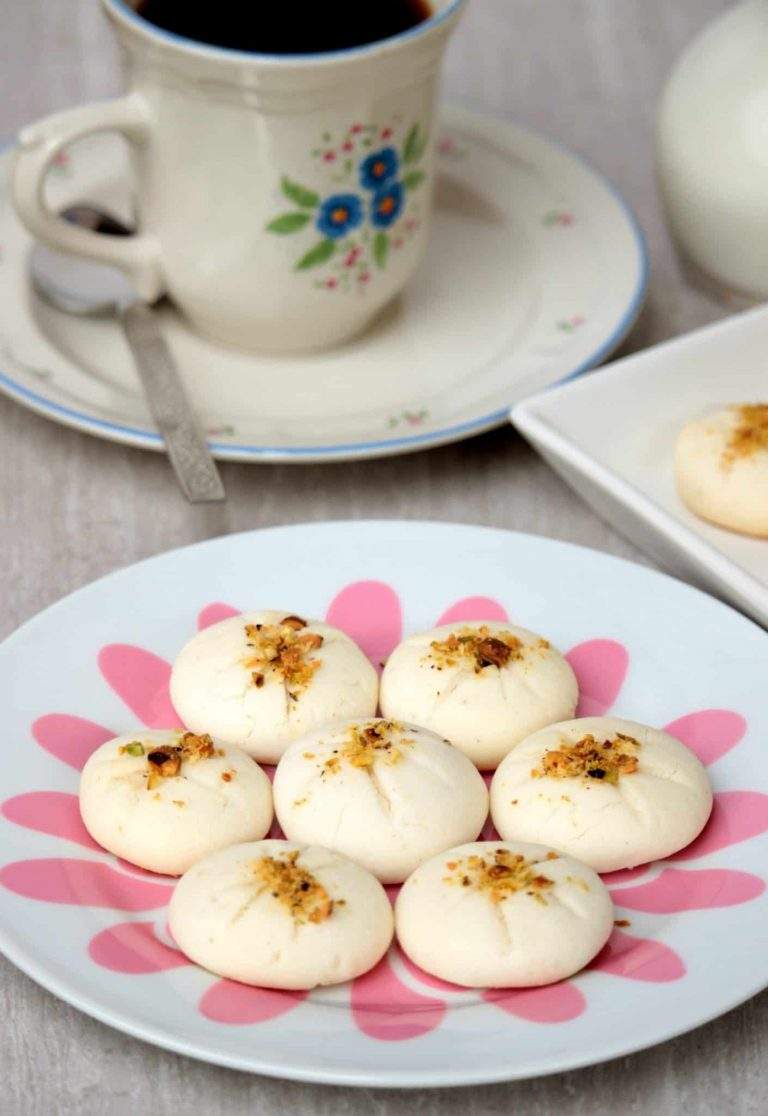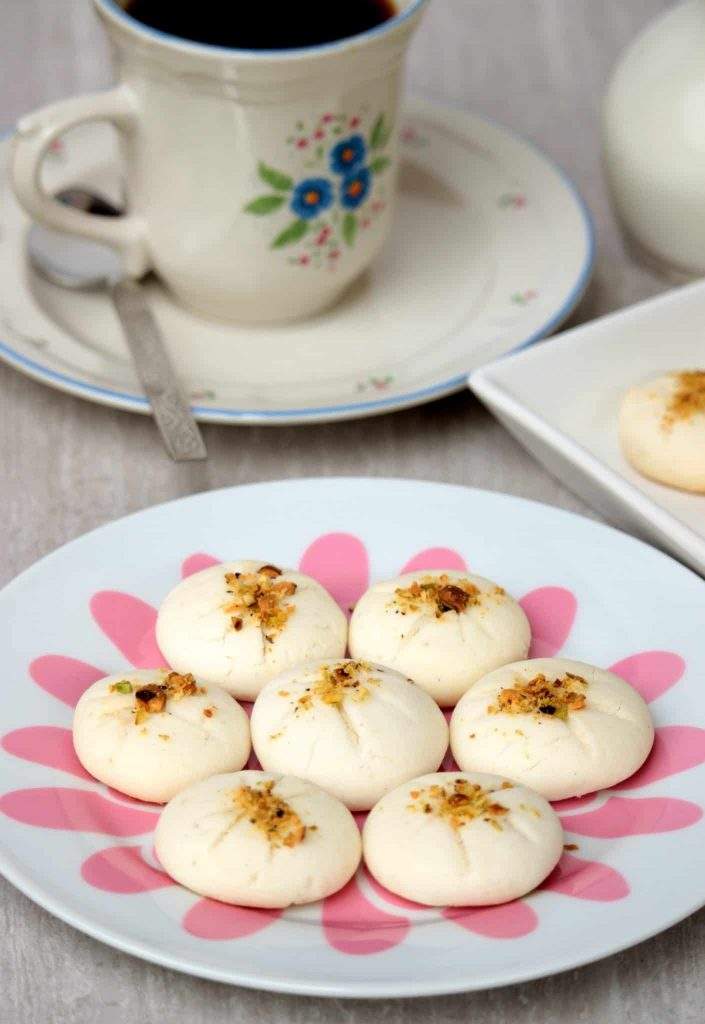 My other bakes in the A – Z Baking around the World Marathon –
A for Almond cookies from China
B for Bretzel Rolls from Germany
C for Chocolate Cupcakes with Chocolate Buttercream Frosting from USA
D for Danish Cookies from Denmark
E for Empanada from Argentina
F for Franzbrötchen from Germany
G for Grissini from Italy
H for Hot Cross Buns from England
I for Irish Freckle Bread from Ireland
J for Jan Hagel Cookies from Netherlands
K for Kiffles / Kiflis from Hungary
L for Lagana Bread from Greece
M for Monkey Bread from USA
N for Nazook / Nazouk from Armenia
O for Obi Non from Uzbekistan
P for Peyniril Poğaça from Turkey
Q for Quesitos from Puerto Rico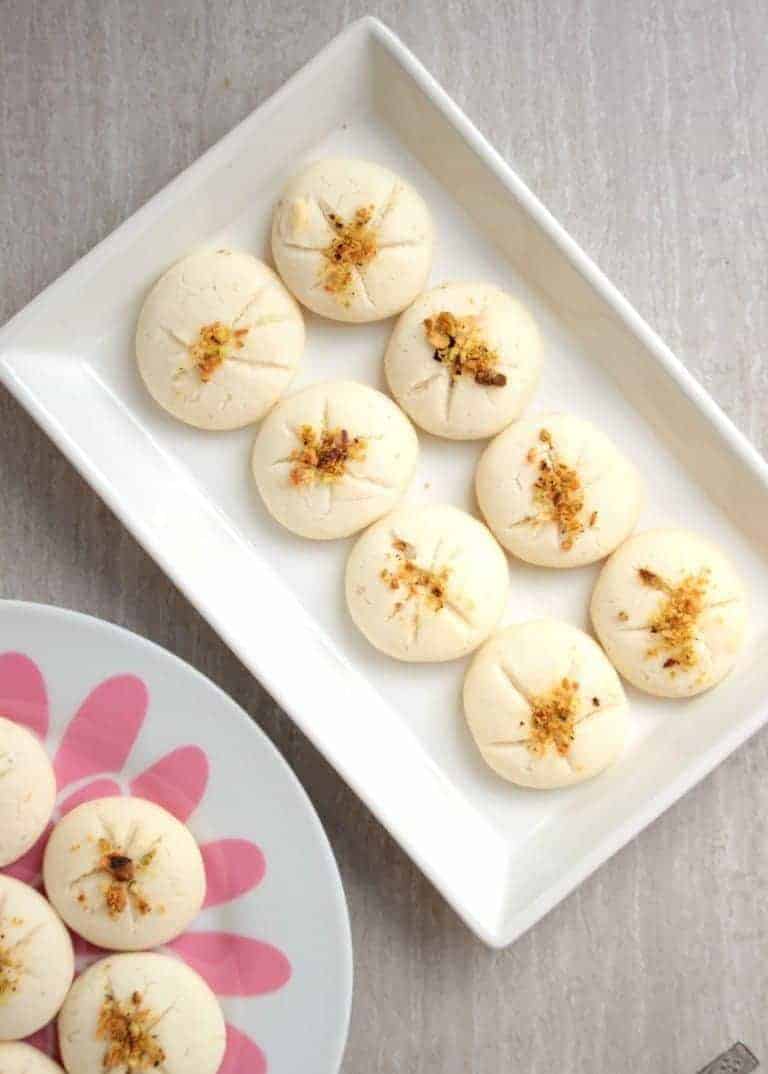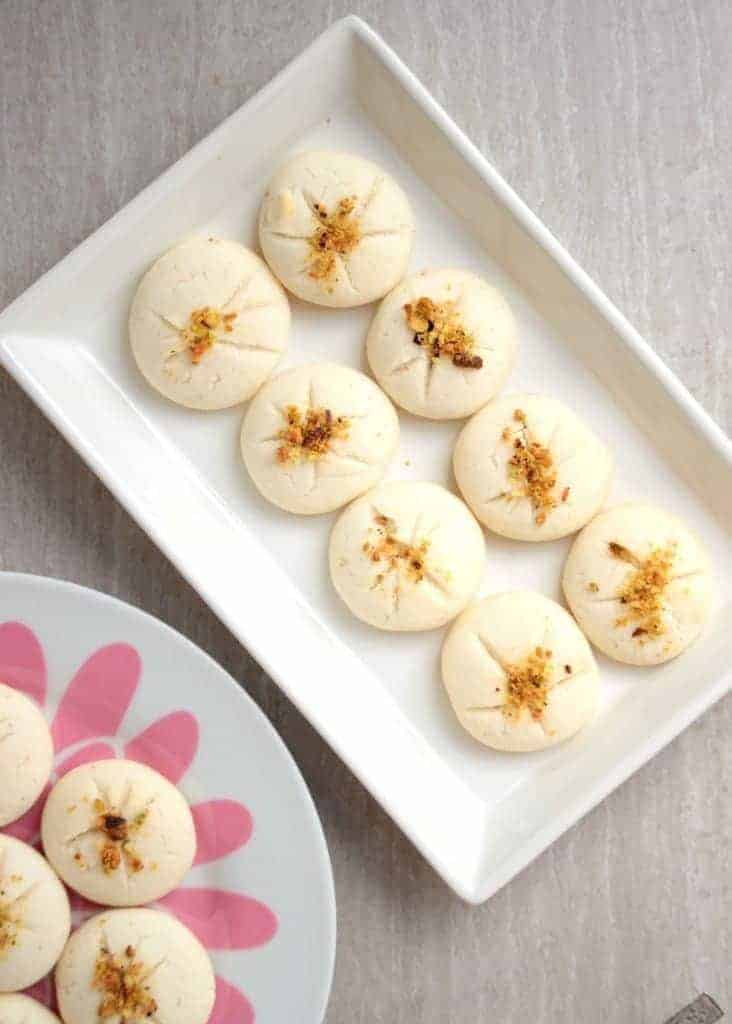 Preparation time – 15 minutes Plus about 4-6 hours of chilling time
Baking time – About 14 – 16 minutes
Difficulty level – easy
Recipe adapted from – Turmeric & Saffron
Ingredients to make Persian Rice flour cookies – Makes about 30 cookies
Rice flour – 2 cups
Cardamom powder – 1/2 tsp
Sugar – 2 tbsp
Unsalted Butter – 1/2 cup (softened)
Oil – 1/4 cup (I used vegetable oil)
milk – 1/4 cup
Pistachios – few (finely chopped)
For the sugar syrup –
Sugar – 3/4 cup
Water – 1/2 cup
Rose water – 1 tsp
Procedure to make Persian Rice flour cookies –
To make the sugar syrup –
In a sauce pan, add the sugar and water and mix well to dissolve.
Let the water come to a boil and then simmer until it reduces to about 3/4 cup. It took me about 7 to 8 minutes.
Let the sugar syrup cool down and come to room temperature.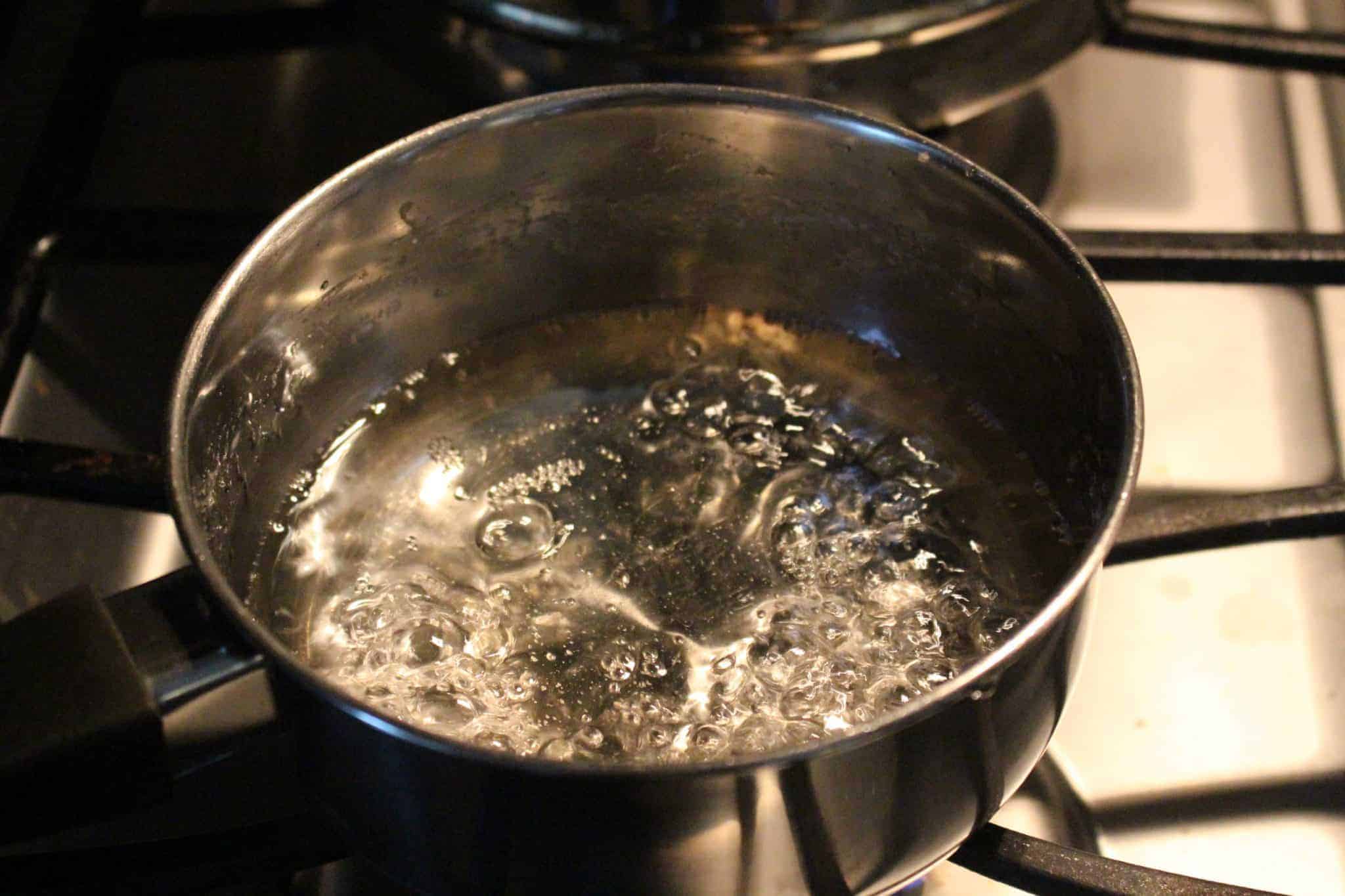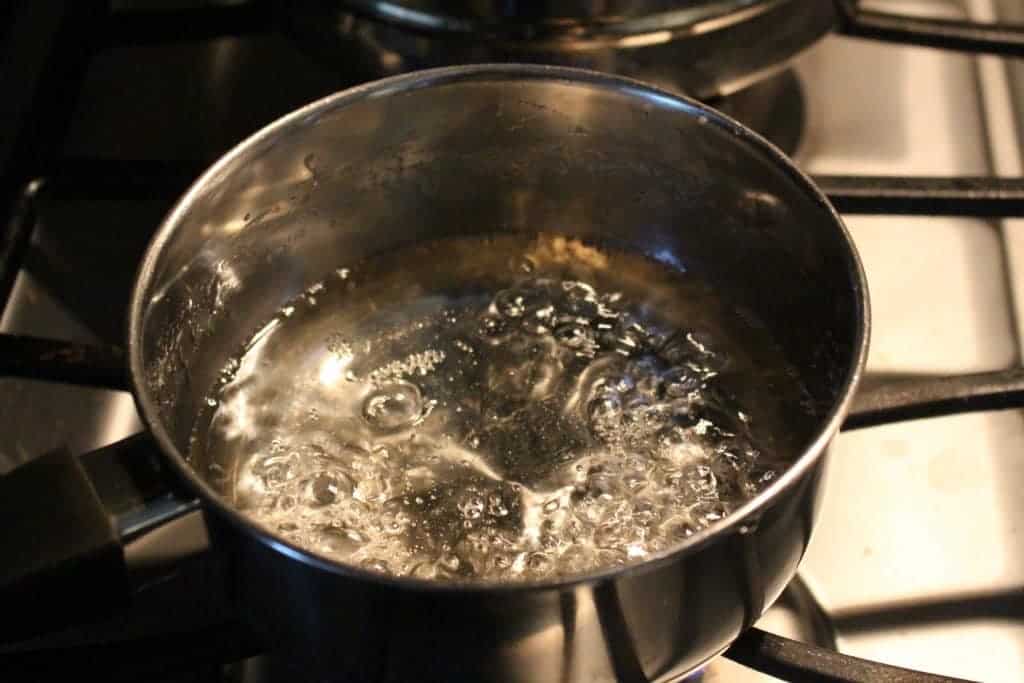 To make the Cookie dough –
Sift the rice flour and cardamom in a bowl.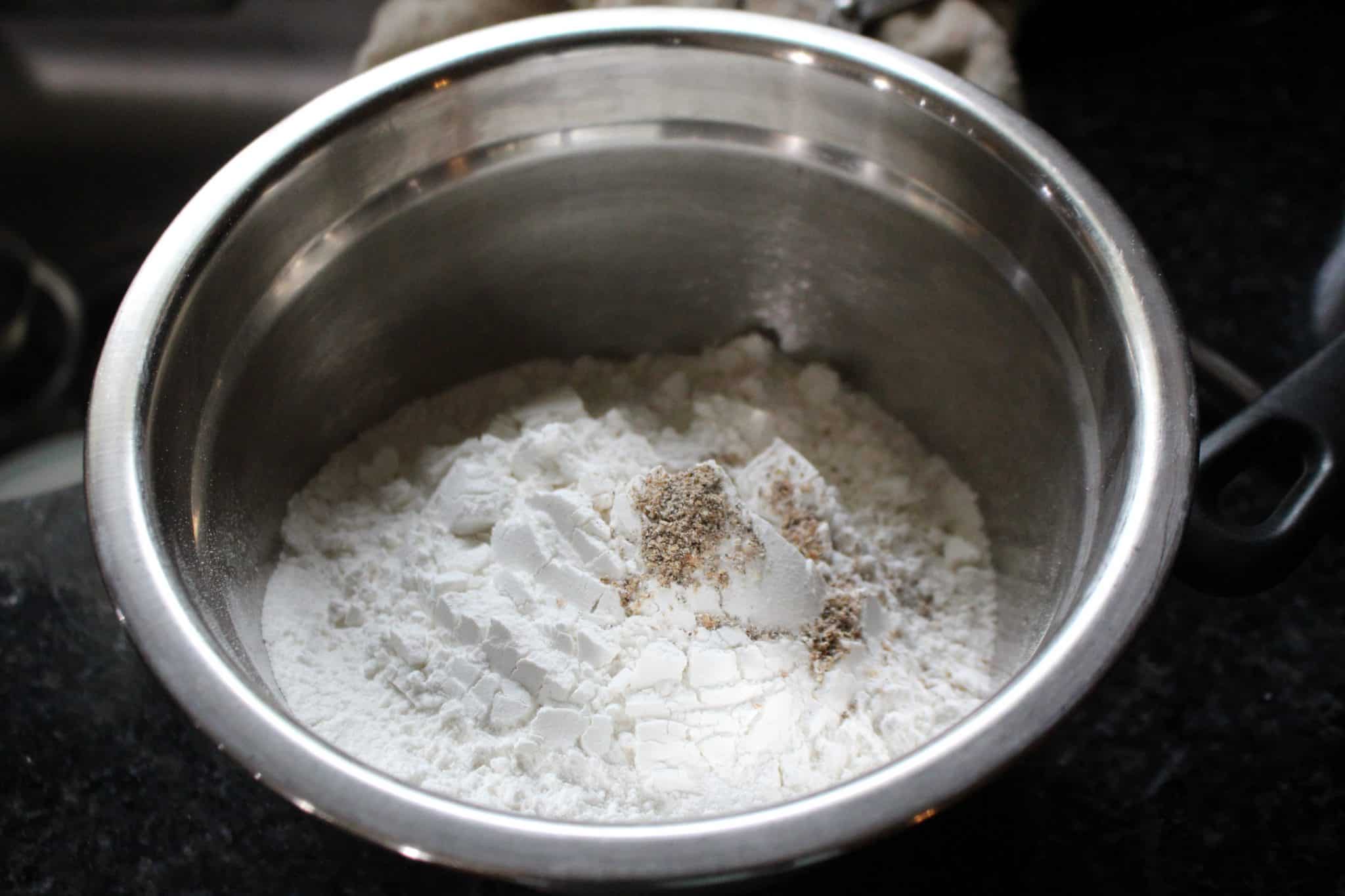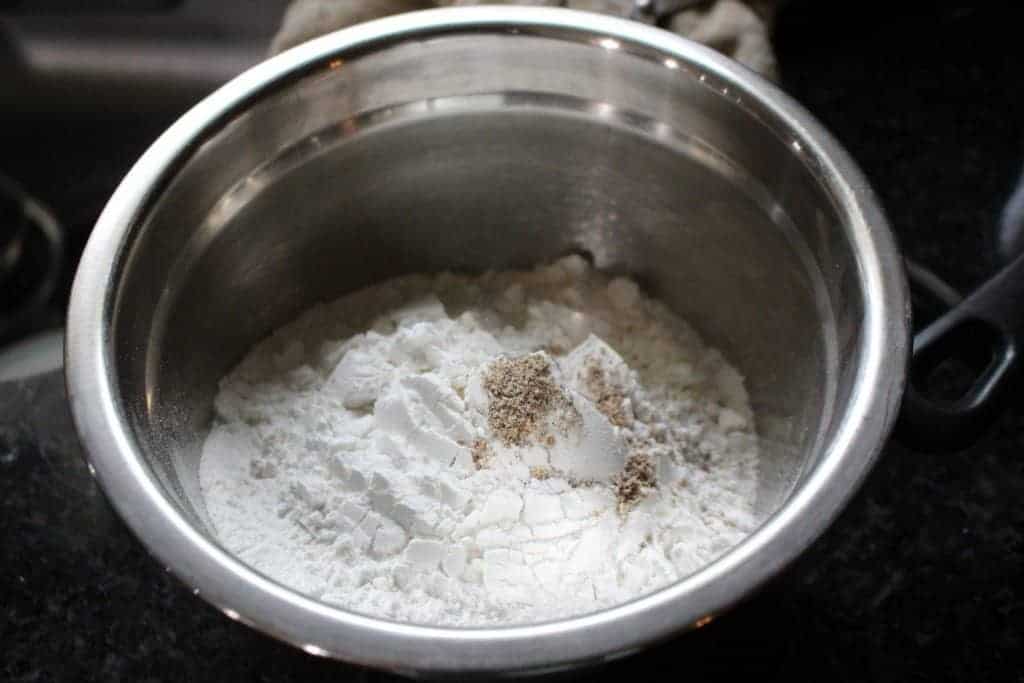 I made the cookie dough in my stand mixer. Whisk the butter, sugar and oil until it is light and creamy.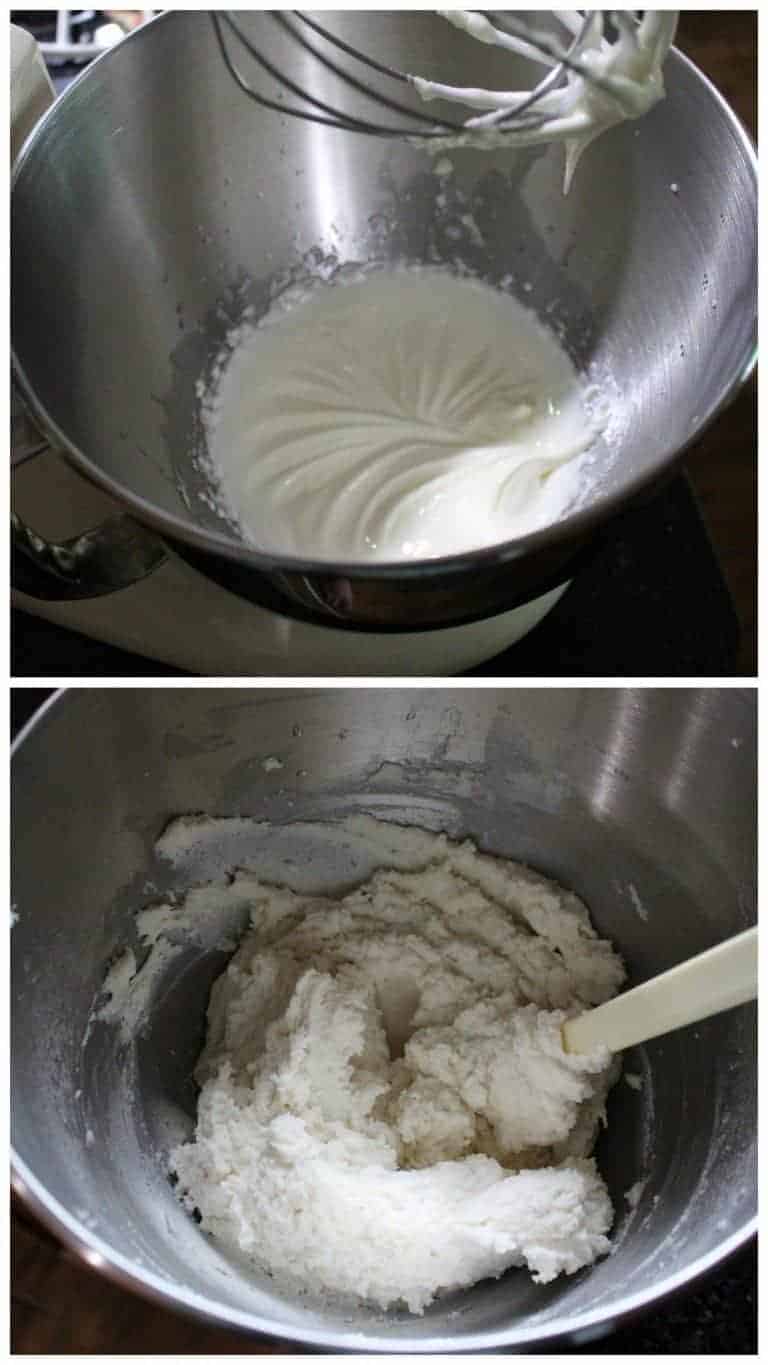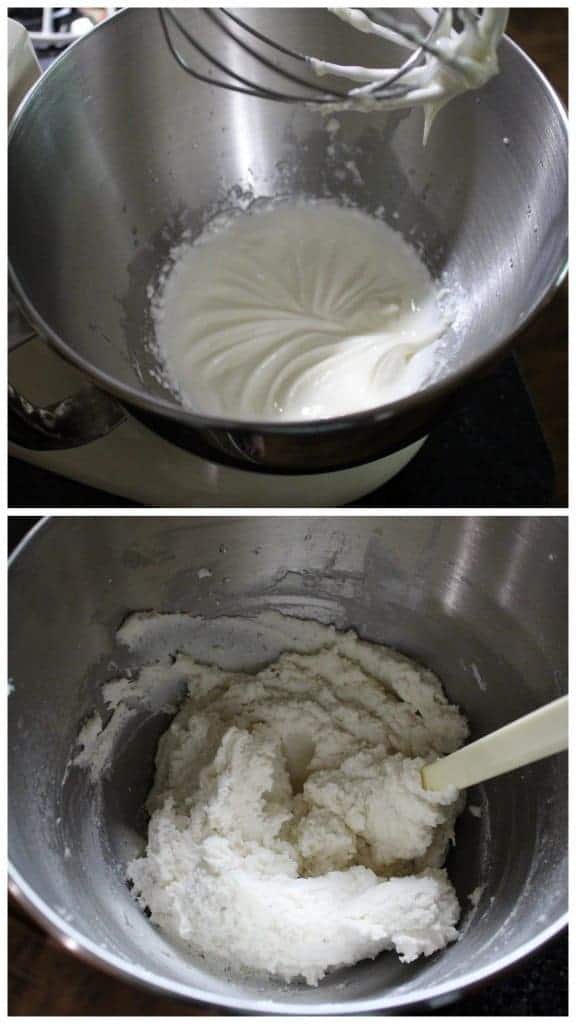 Add the milk and mix well.
Now add the sifted flour mixture and mix.
Slowly add the sugar syrup to the mixer and keep mixing until all the sugar syrup is used. The dough will be very thin at thin point.
Cover the dough and refrigerate for 4 to 6 hours. We can even refrigerate it overnight.
To bake the cookies –
Preheat the oven to 350 F. Line 2 baking sheets with parchment.
Scoop a tablespoon full of dough and roll it into a smooth ball. Flatten the balls slightly and place it on the prepared baking sheet.
With a spoon, make lines on the cookies as shown in the pictures.
Sprinkle with pistachios and bake for about 15 minutes. Keep an eye on them from about 12 minutes. Make sure that the cookies don't change color. Remove the cookies from the oven when the bottom of the cookies would just start turning light brown.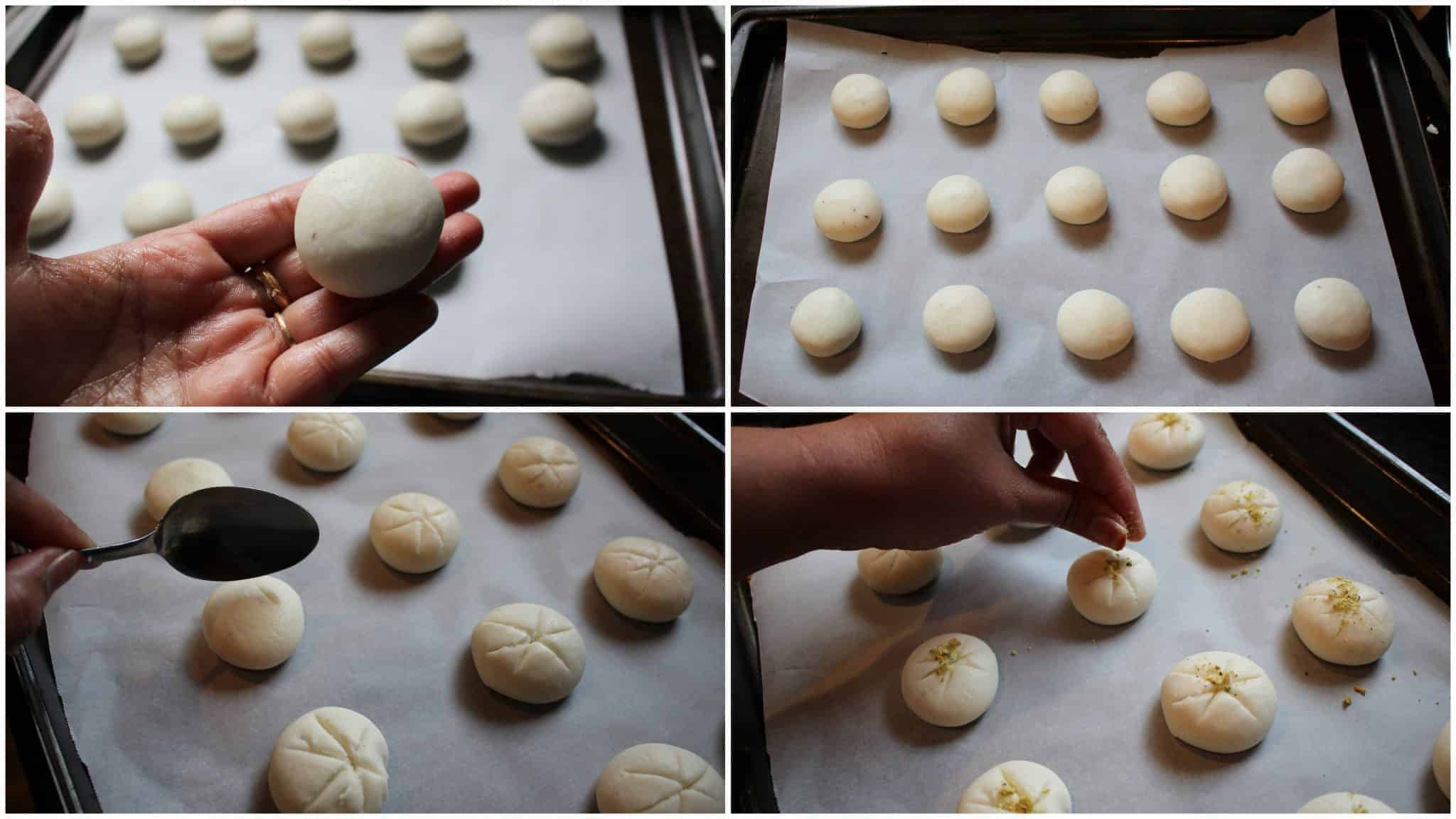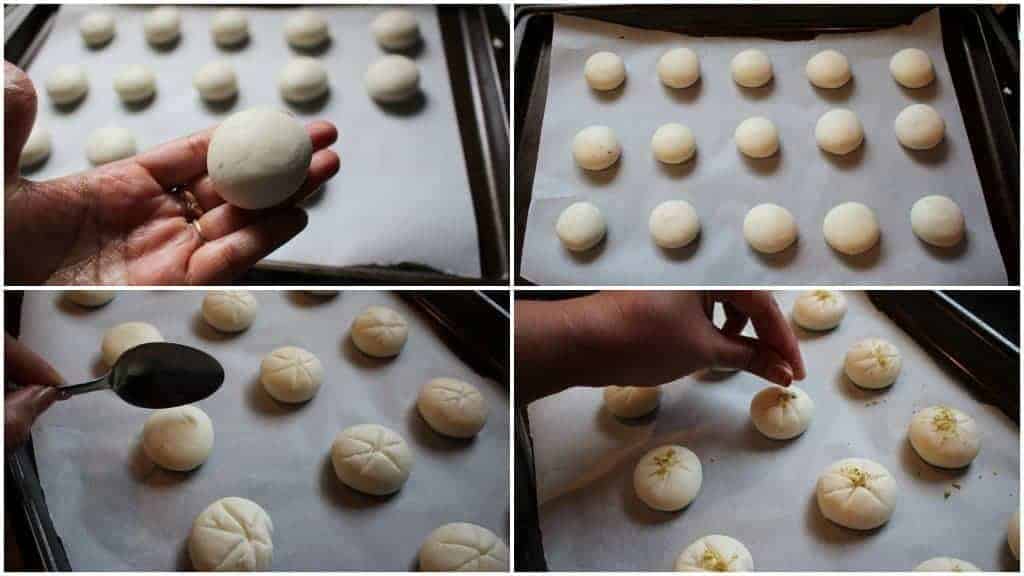 Let it cool in the pan for 5 minutes and then carefully transfer it to a cooling rack. Store in airtight container when completely cooled.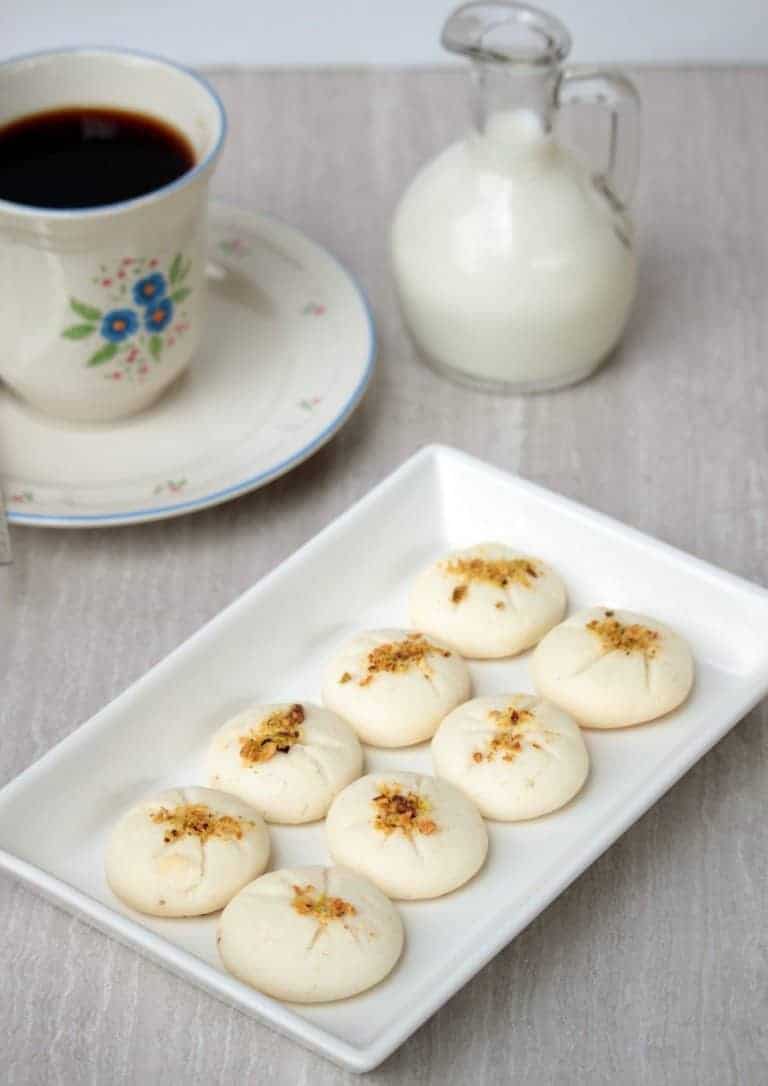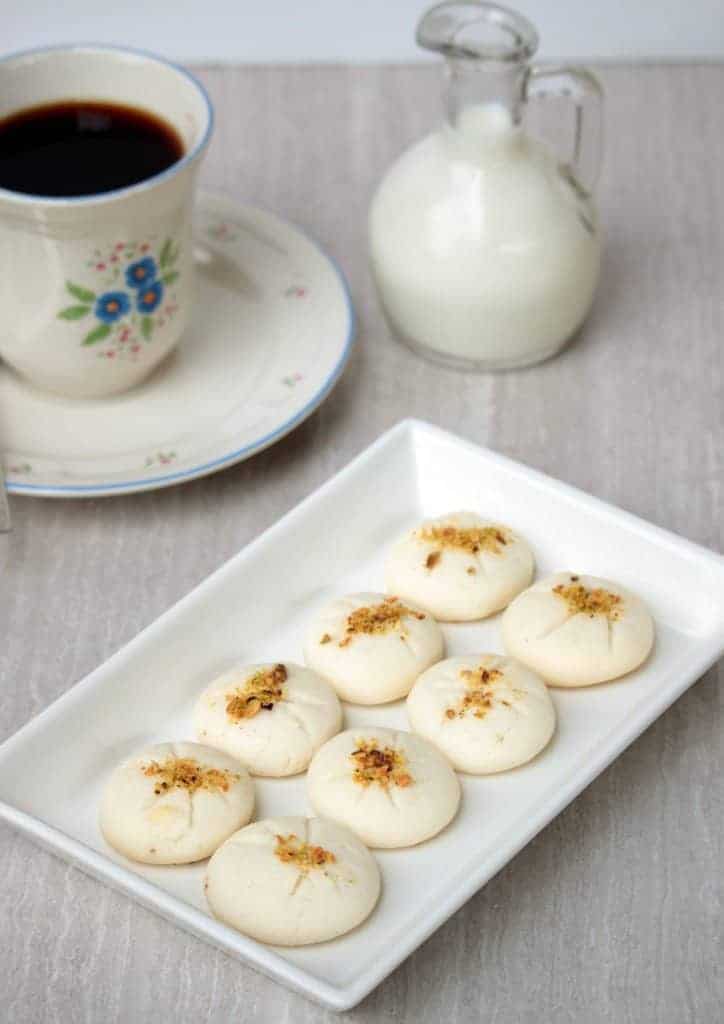 Pin the recipe here –