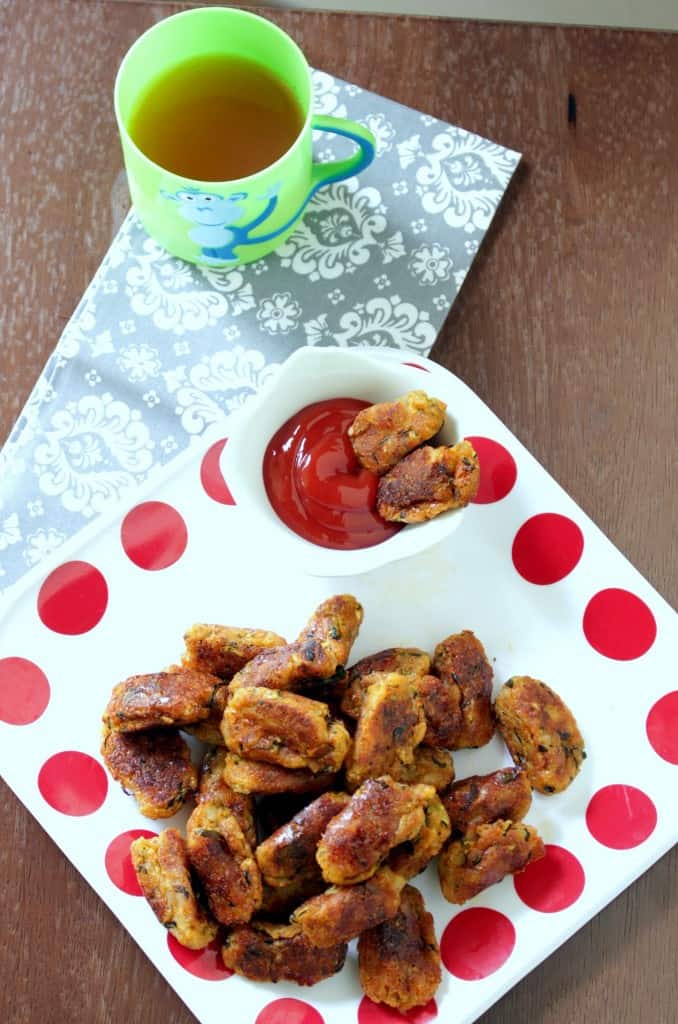 Baked appetizers or starters are great as there is no standing in front of the flame and frying and is also healthier when compared to traditional fried ones. I love to make some make ahead appetizers when I am expecting company and these tots work great for such occasions. Tater tots are something that we all love and there are days when I end up buying some frozen to snack on.
This time I wanted to try to make them at home and also wanted to add another vegetable along with the potatoes. I had couple of zucchinis in my refrigerator and I decided I will add them along with the potatoes to make Zucchini Potato Tots . The potatoes acts as a good binding agent and when combined with the moist zucchinis, it worked very well in giving the tots a good shape.
For the second week of Cooking Carnival, I will be posting different appetizers/starters/snacks that would work great for a party or as a good family snack on weekends. I love make ahead and baked appetizers and this one fits those two categories perfectly. When I made these over the weekend, I did not make them ahead. I just made them and baked them right away. But if you want to make these ahead of time, you could either refrigerate it for couple of hours until ready to bake, or freeze them if making earlier than that.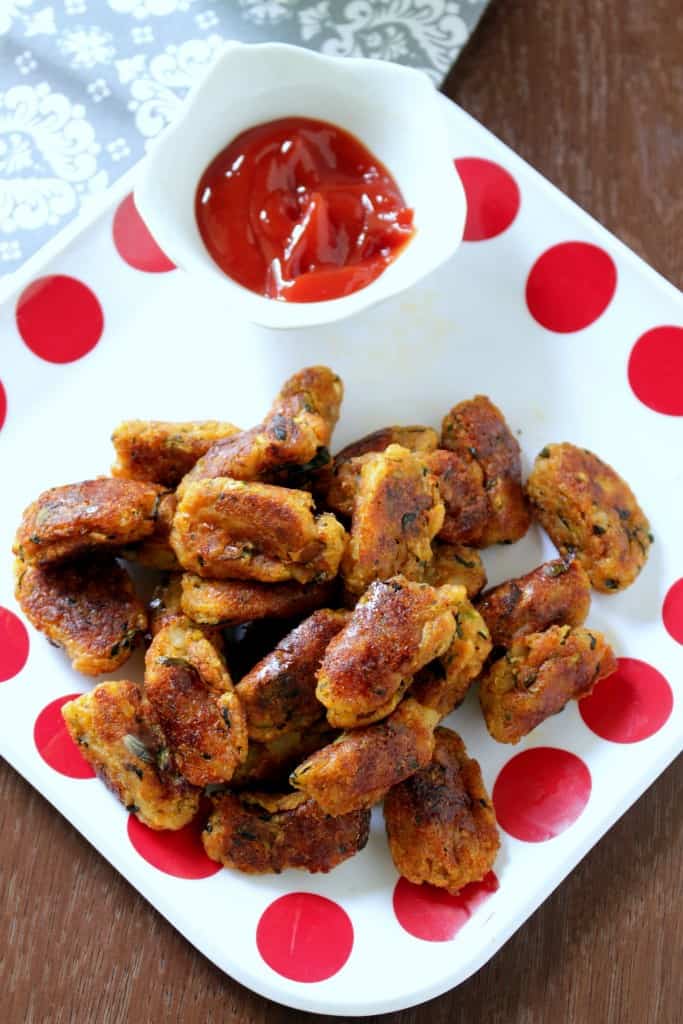 My other recipes this Marathon –
Soups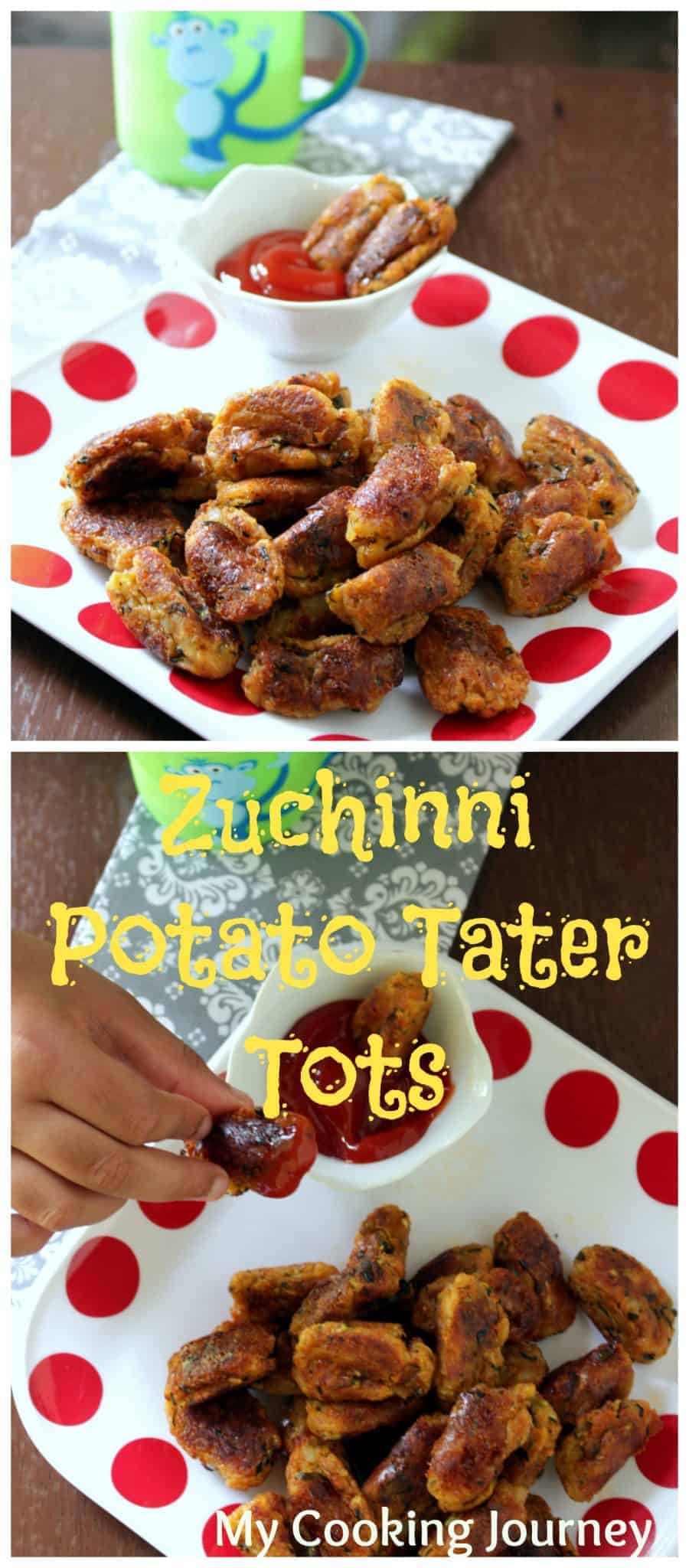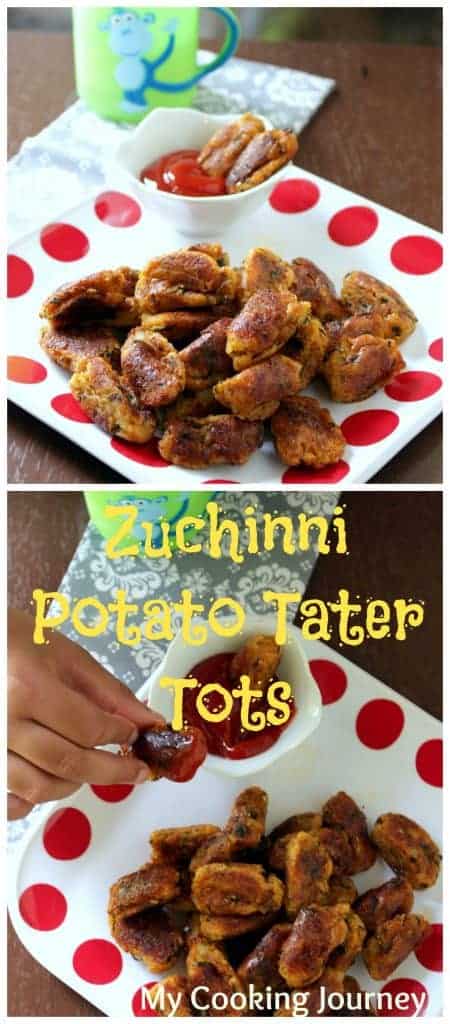 Preparation time – 10 minutes
Baking time – 25 minutes
Difficulty level – easy
Ingredients to make Zucchini Potato Tots – (serves 4)
Zucchini – 1
Potato – 2 small
Shredded cheese – ½ cup (I used Mexican blend cheese)
Bread crumbs – 2 tbsp
All purpose flour – 2 tbsp (if needed)
Garlic powder – 1 ½ tsp
Chili powder – ½ tsp (optional)
Salt – to taste
Pepper – to taste
Olive oil – to grease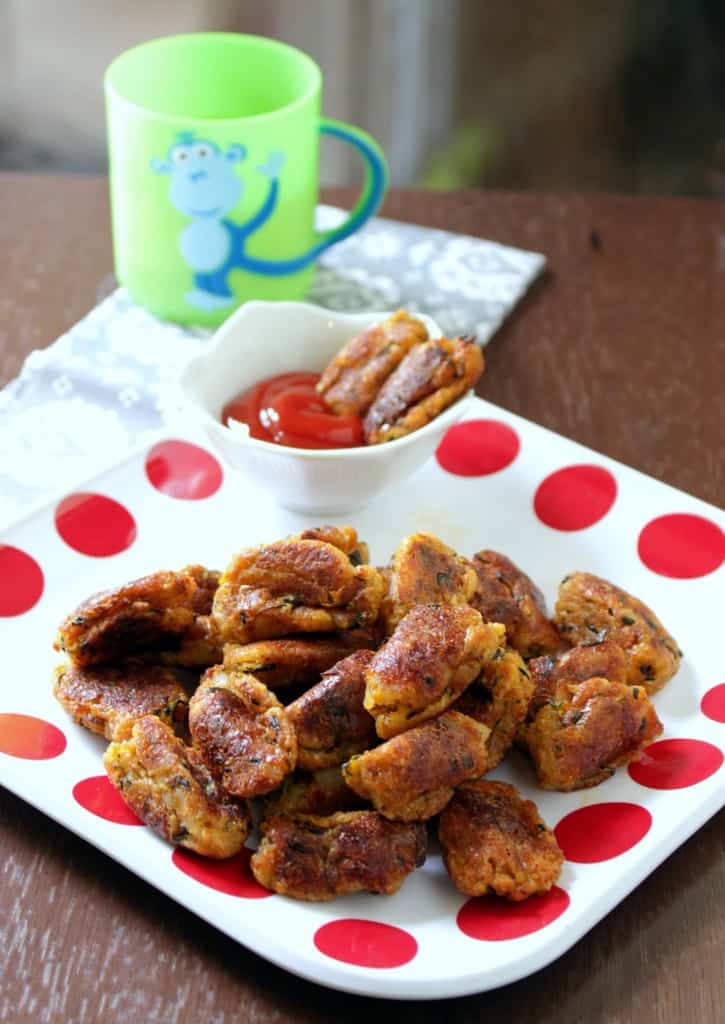 Procedure to make Zucchini Potato Tots –
Grate the zucchini and place it in a thick kitchen towel.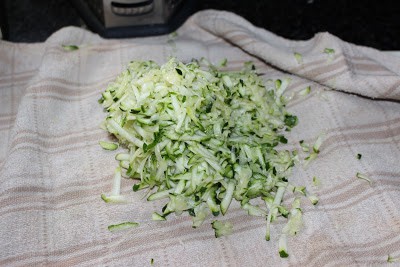 Wring out the towel with the zucchini inside to remove as much as moisture from the zucchini. You just have to squeeze it really hard as zucchini has quite a bit of liquid. Place the squeezed zucchini in a wide bowl.
Boil the potatoes until they are fork tender and grate it in the same bowl as the zucchini.
Add the seasonings, bread crumbs and the cheese and mix well to combine. The dough should be stiff when combined. If not, add all purpose flour, one tablespoon at a time to make stiff dough.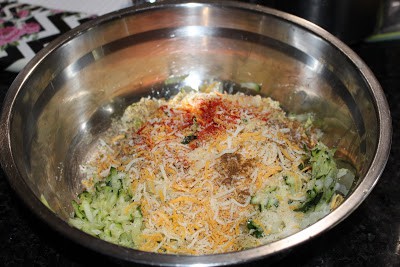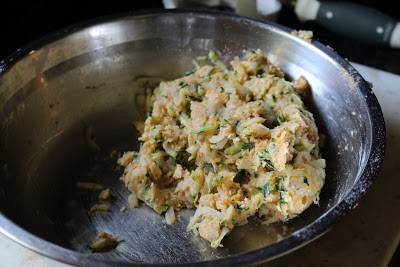 Form tight, small cylinders and place it in a well greased baking sheet.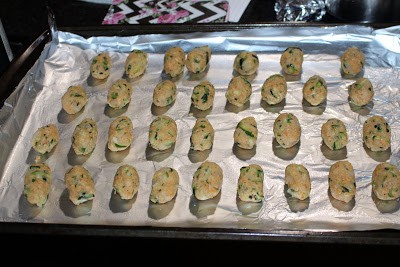 Brush the shaped tots with olive oil and bake them in a preheated 425 F oven for about 25 minutes. At about half way through the baking process, take the tots out and flip them over so that the other side cooks.
Serve the Zucchini Potato Tots warm with ketchup!