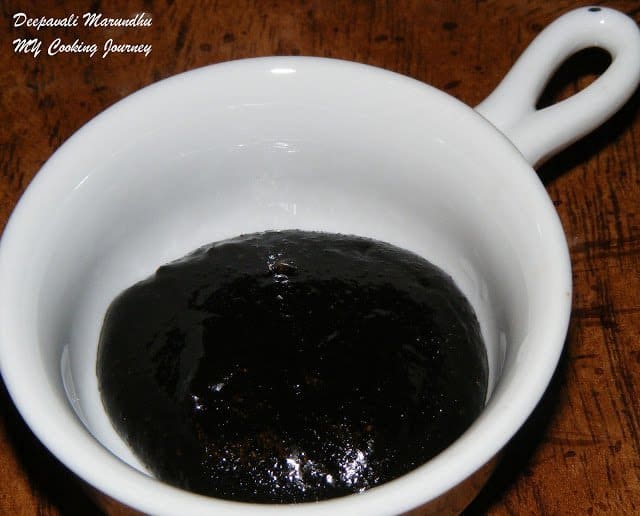 Last but not the least, here is the recipe for Deepavali marundhu/diwali marundhu/lehiyam. This is a very important component of Deepavali in South India. On the morning of Deepavali, after we take an oil bath, the first thing that is given to eat is this marundhu. This basically is eaten during this time to prevent indigestion caused by eating too many sweets and snacks.
This is a very good remedy for upset stomach on any day. The marundhu is made of many medicinal herbs, which is very good for health. Earlier the powder was made at home, by grinding all the various ingredients, but now days they are available easily in the stores as a powder which can be used.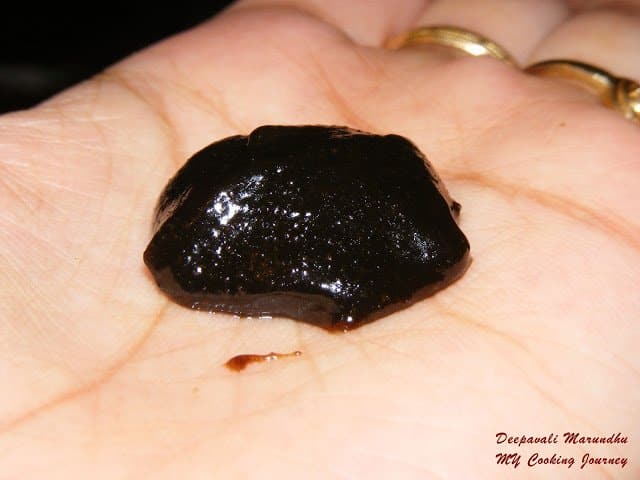 Ingredients to make Deepavali Marundhu -
Marundhu powder (readymade) – ½ cup
Vellam/jaggery – 1 cup
Gingelly oil – 2 tsp
Nei/ghee – 3 tsp
Honey – 1 tsp (optional)
Procedure –
Dissolve the marundhu powder in water to make a dosa batter like emulsion. Leave it aside for 10 mins.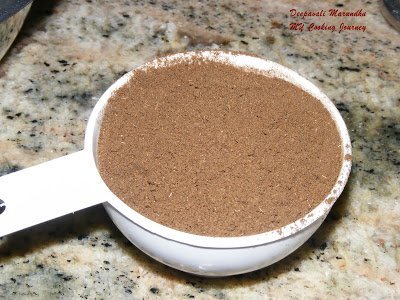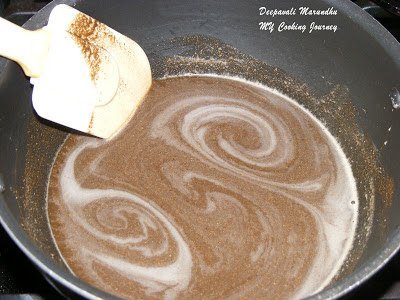 Transfer this mixture in a pan and start cooking it on low flame until it thickens a little bit (about 10-12 mins).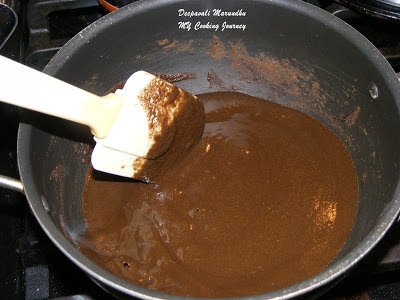 Now add the jaggery to it and again mix it well. Let it cook further for about 15 mins. Now add the oil and mix it well. Let it cook for 10 more mins or until it starts to thicken.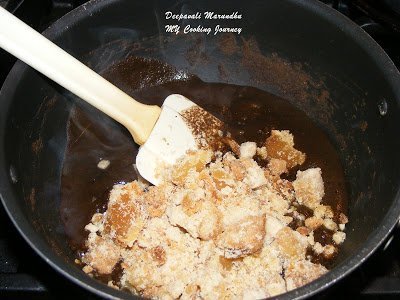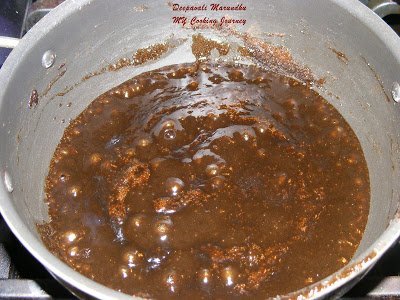 At this stage add the ghee and mix well. Keep mixing until the deepavali marundhu starts leaving the sides of the vessel. Now turn off the flame and add the honey, if using.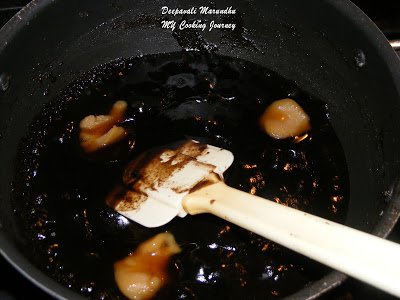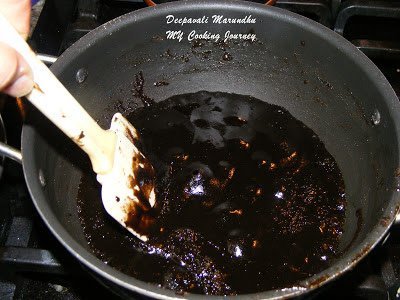 Mix it well and transfer it to a container.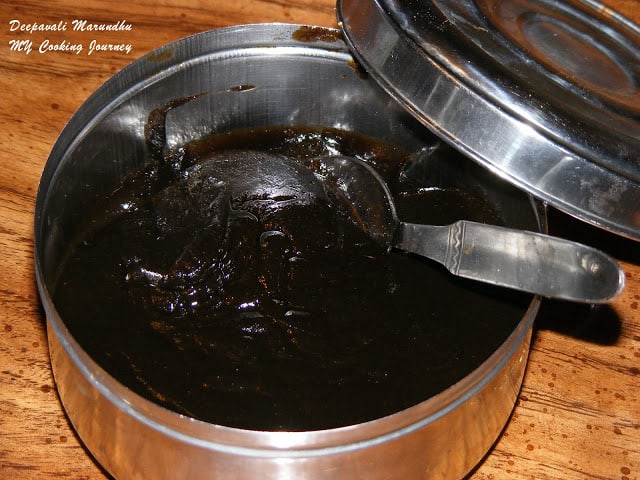 Enjoy Deepavali Marundhu, the first on Deepavali morning.
Notes and observation –
It is important to make a thin batter of the powder. This allows it to cook well and take out the raw smell and flavor.
Remove it from flame, when it starts leaving the sides of the pan. Otherwise, it will harden up a lot and it will be hard to eat. When removed at the right stage, the consistency will be very pleasant and non sticky. You could make a ball out of it in between your fingers and gobble up.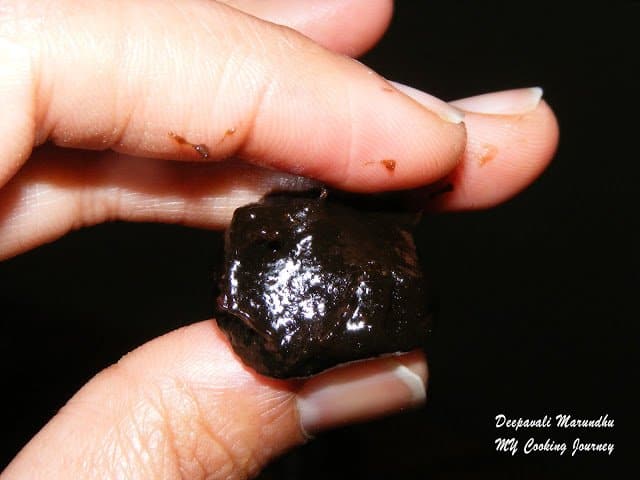 Pin it here -

Happy Deepavali to all of you!!!