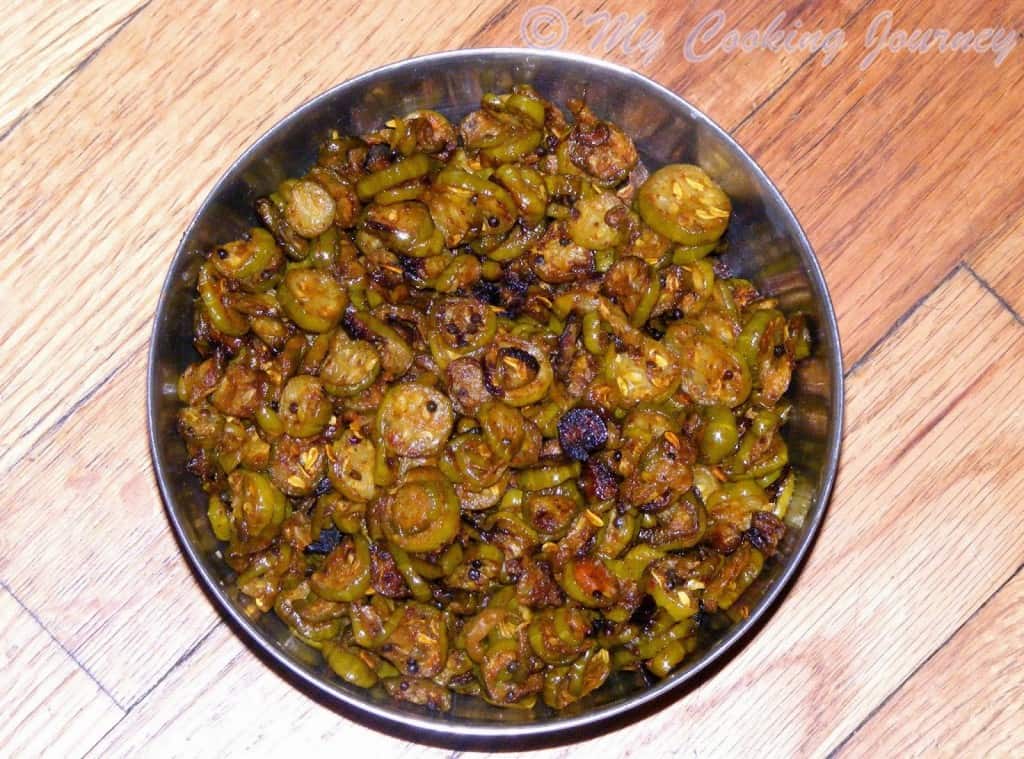 Kovakkai also called tindora in Hindi is one of my most favorite vegetable (second to okra). As hard it is to get good okra in the Indian stores here, finding kovakkai is not hard and I get very fresh ones in my local Indian store. The vegetable can either be cut in roundels or vertically into thin strip and made into curry, but I personally like the roundels. With just very basic spices, this vegetable can be transformed into amazing curry and it goes very well with rice and sambhar or rasam.
This Kovakkai Curry is what I made as a part of Tamil Nadu special Virundhunar Saapadu! Do make sure to see my complete set up and lunch idea.
Other recipes I have in this spread are -
Payatham paruppu payasam
Velarikkai Thayir pachadi / Cucumber raita
Manga Pachadi / Mango sweet chutney
Kadalai paruppu sweet kosumalli
Chow Chow Kootu
Chinna Vengayam Araichu Vitta Sambhar / Pearl Onion Sambhar
Tomato Rasam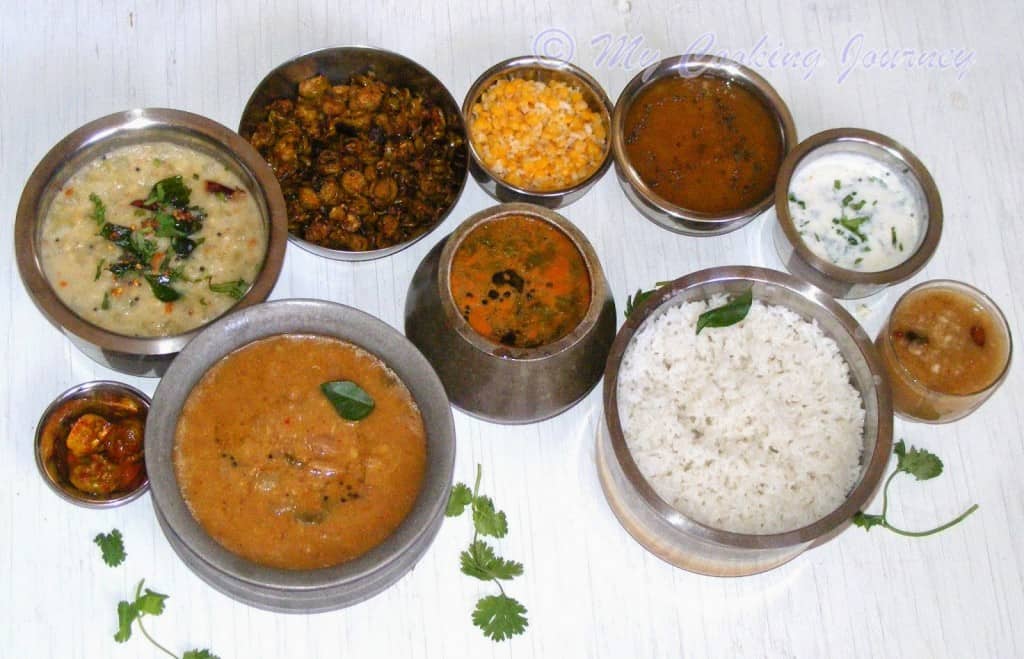 Ingredients to make Kovakkai Curry – serves 4
Kovakkai – 1 lb (cut into roundels)
Oil – 1 tbsp
Mustard seeds – 1 tsp
Turmeric powder – ½ tsp
Red chili powder – 1 – 1 ½ tsp
Salt – to taste
Curry leaves – few
Asafetida – ¼ tsp
Procedure –
Wash and cut the vegetable into thin roundels. I usually par cook the vegetable before frying it, since it cook quickly and uses little oil. Transfer the chopped vegetable into a microwave safe bowl and sprinkle some water over it. Wrap it with a plastic wrap (microwave safe) and cook for about 6-8 minutes or until the vegetable is soft and cooked.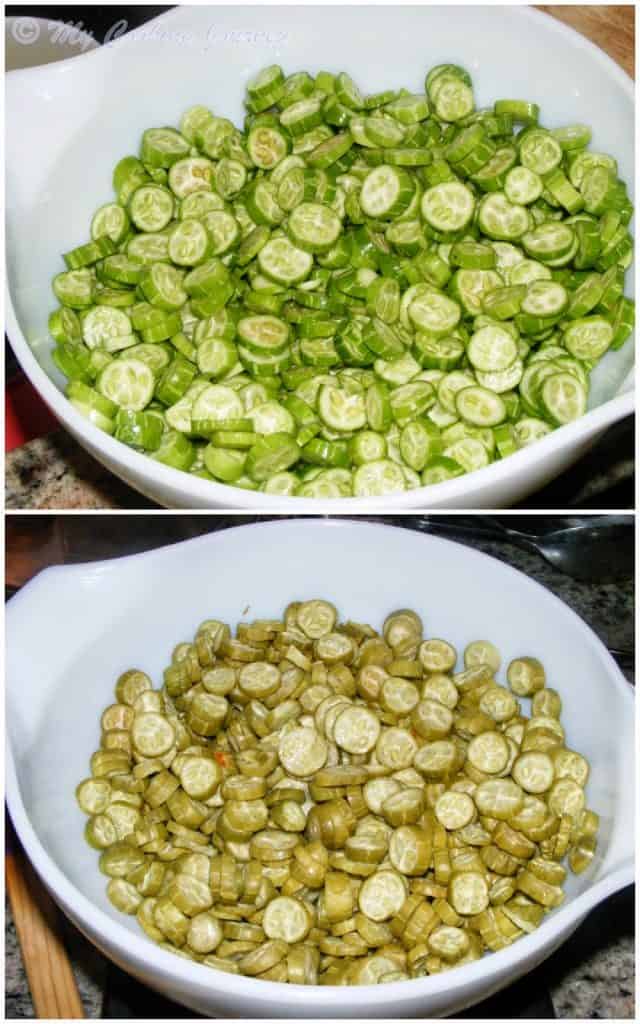 In a frying pan, heat the oil. Add the mustard seeds, turmeric powder, asafetida and red chili powder. Fry for about 30 seconds and then add the cooked vegetable. Add salt and mix well.
Fry in low flame until the vegetables are slight brown and well combined.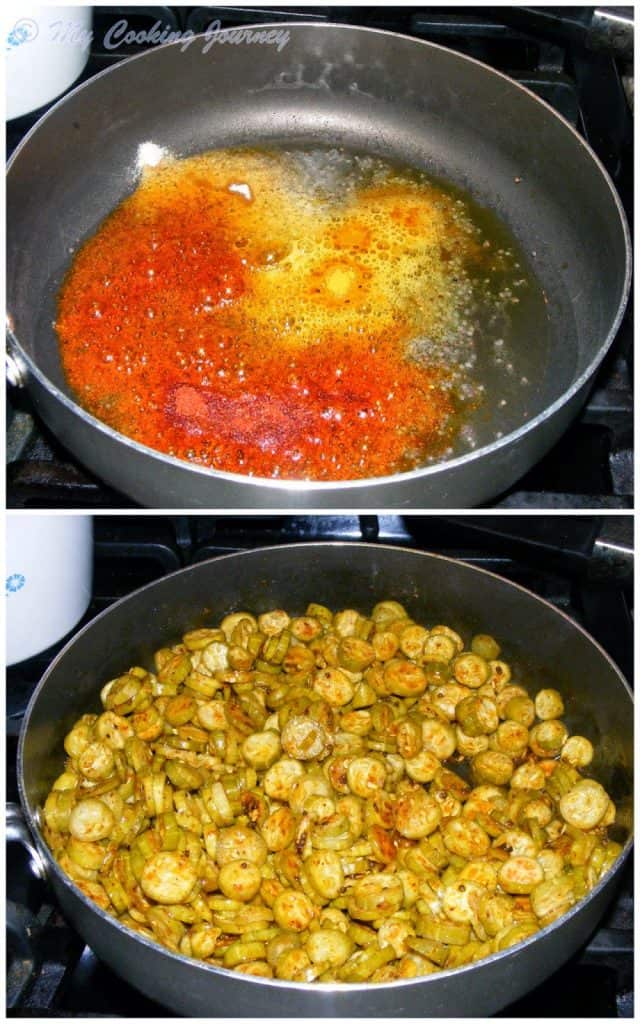 Serve the Kovakkai Curry warm with rice and sambhar/rasam! I love this curry with curd rice.