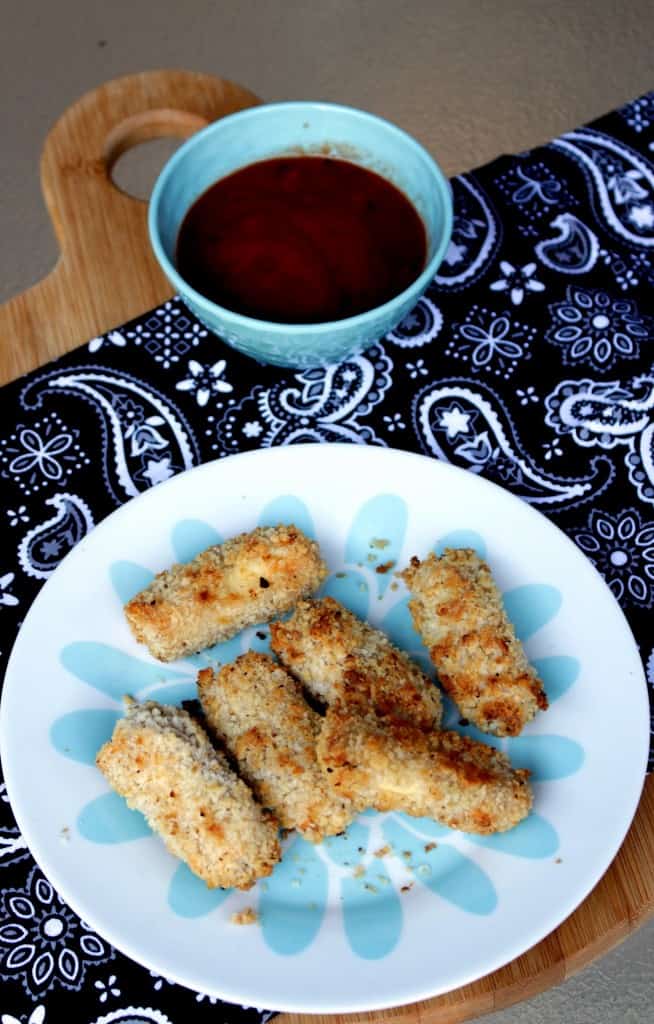 Mozzarella sticks is one of my son's favorite snack and he has ordered it many times for lunch as well from the kid's menu in restaurants. Just because he loves them, I have a batch of frozen mozzarella sticks in my freezer that I heat up in the oven and give it as snack for the boys.
It has been in my thoughts for many days now to make the mozzarella sticks myself, but for some reason never got around making them. I had bought panko bread crumbs for some other recipe and ended up not using it till now. So I decided to make mozzarella sticks (finally!!!).
It is such a happiness to have all the ingredients ready to make a recipe at home. This mozzarella sticks was one such recipe. We always stock up on string cheese as the boys take it school as snack. I had the panko crumbs and there is always some Italian seasoning in the spice shelf. So it was a breeze to make these mozzarella sticks. I had put it in the freezer for couple of hours before baking and that gave me the wonderful idea to make a batch of it and freeze it for next time.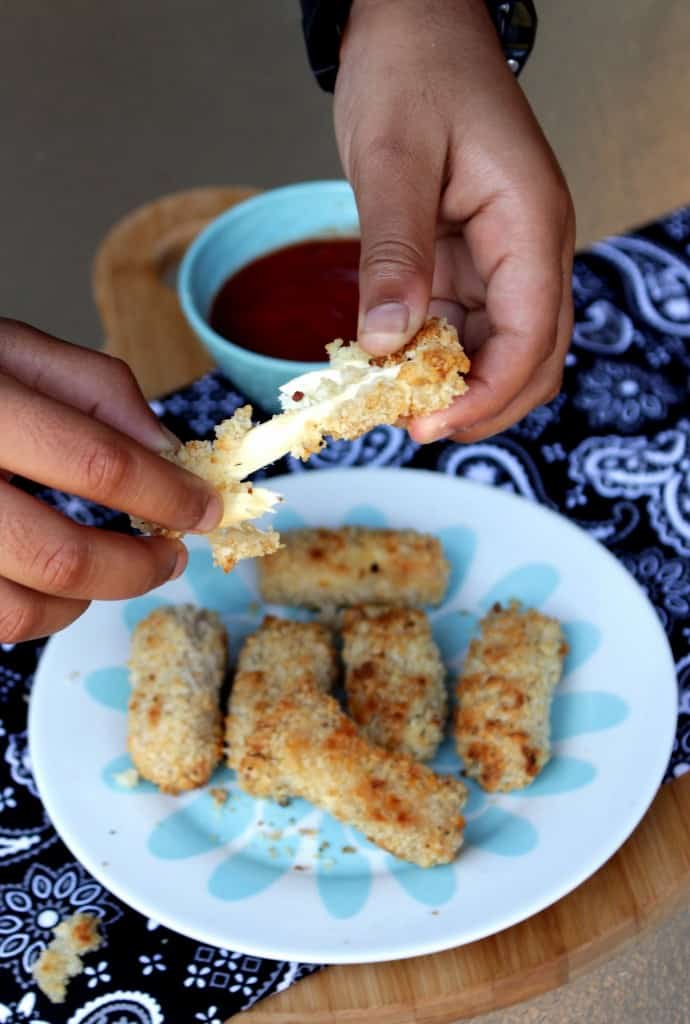 My other recipes this Marathon –
Soups
Appetizers / Snacks
Preparation time – 10 minutes (plus couple of hours of freezing time)
Baking time – 18 to 20 minutes
Difficulty level – easy
Ingredients to make Mozzarella Sticks – Makes 10
Mozzarella string cheese – 5 (cut into half)
All purpose flour – ⅓ cup
Corn flour – 2 tbsp
Panko bread crumbs – ¾ cup (can use regular bread crumbs as well)
Italian seasoning – 1 teaspoon + ½ tsp
Garlic powder – ½ tsp
Salt –to taste
Pepper – as needed
Oil – to brush the stickss
Procedure to make Mozzarella Sticks –
Take 2 wide bowls and in one of the bowl add the panko crumbs with some salt, pepper and ½ teaspoon of Italian seasoning. Mix it well and keep it aside.
In the second bowl, add the corn flour, all purpose flour, salt, 1 teaspoon of seasoning, garlic powder and pepper. Mix it well and add just enough water to make a smooth batter.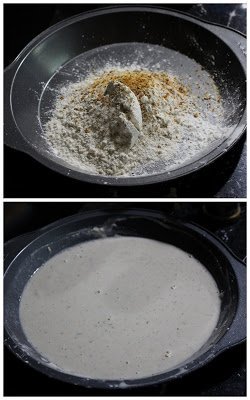 Take the mozzarella cheese and cut them into half.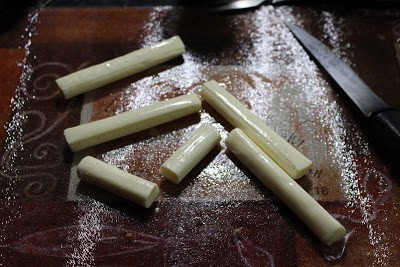 Take a piece of cheese and coat it in the batter. Now coat the cheese with the bread crumbs. Transfer the cheese to the batter again and then back to bread crumbs. Double coating the cheese ensures that the cheese is completely coated and it gives a crunchy crust.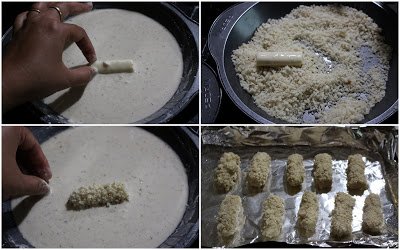 Layer the coated cheese sticks on a baking sheet and place them in the freezer for couple of hours. If baking after couple of hours, we can take it out of the freezer and bake it right away. If baking later, we can transfer the frozen sticks in a freezer bag and store it.
Preheat the oven to 400 f. Lightly brush the sticks with oil and then bake for 18 to 20 minutes, turning the sticks over couple of times for even browning.
Serve the mozzarella sticks hot with marinara sauce on side.