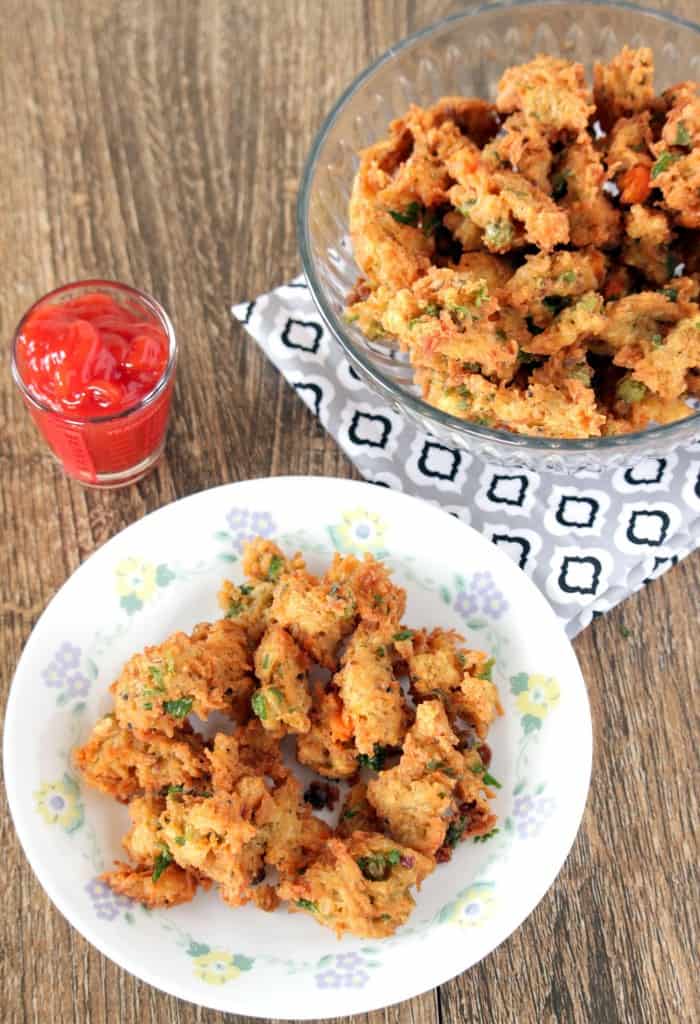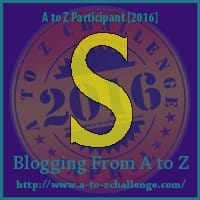 Alphabet 'S' sounds so simple, but I was stuck deciding what to make with this alphabet. Semiya was the only ingredient that kept coming to my mind, but I have pretty much made all the Tamil Nadu dishes that we make at home with semiya. Since I am only making snacks and quick dishes all this marathon, I had to come up with something fried or baked with semiya. I really wanted something fried like a Pakora / Pakoda, but with semiya, I was quite clueless.
I make semiya / vermicelli upma often for lunch for the boys and when doing that I make enough to get through my lunch as well. One such day, when I had this upma made for lunch, I ended up eating out with my friends. So the upma finds its way into the refrigerator. If you know me, any cooked food that goes into the refrigerator, ends up in the garbage as no one really cares for leftovers at home (read predominantly husband). I have this very challenging job of cooking just enough to feed the family or make something innovative with the leftovers to mask it.
How I Transformed My Boring Upma -
That is how I landed on this idea of making pakodas with leftovers. I saw the recipe for semiya pakoda and thought why not use the cooked upma for making the same. The idea worked great and my kids did not even know that they were eating a snack on Monday evening made out of the same upma that they took to school on Friday.
You can make this from scratch as well, except you need to cook the vermicelli and add all the other ingredients (like the vegetables) separately and make dough. Also the amount of gram flour that I mentioned is what I used to make the dough. You might need more or less depending on how wet or dry your upma is. As a rule, just use enough gram flour to coat the vermicelli and not too much, as the flavor of the vermicelli will be masked by the excess gram flour.
My other recipes from this series -
A - Athirasam
B - Badam Burfi
C - Chettinad Masala Cheeyam
D - Dosai Milagai Podi
E - Ellu Urundai
F - Fruit Kesari
G - Godhumai Rava Pidi Kozhukattai
H - Homemade Rice flour
I - Inji Marappa
J - Jevvarisi Thengai Paal Payasam
K - Kancheepuram Idli
L - Lemon Pickle
M - Manapparai Murukku
N - Nokkal
O - Oothappam
P - Pattinam Pakoda
Q - Quinoa Dosai
R - Ragi Idiyappam / sevai
Preparation time – 5 minutes
Cooking time – 20 minutes
Difficulty level – easy
Ingredients to Semiya Pakoda – (serves 4)
Semiya Upma – 2 cups
Kadalai Maavu / Besan / Gram flour– about ½ cup (might need more or less)
Rice flour – 2 tbsp
Red chili powder – ½ tsp to 1 tsp (depending on taste)
Cilantro – a good handful (finely chopped)
Salt – as needed
Baking soda – ¼ tsp
Oil – to deep fry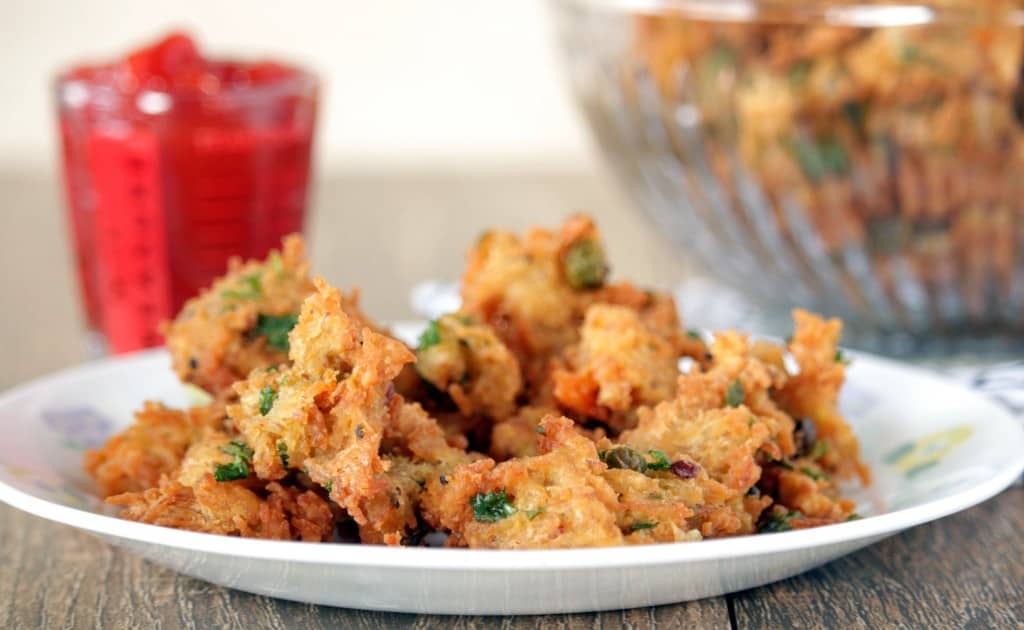 Procedure to make Semiya Pakoda –
I used left over semiya upma to make my pakodas. If using plain vermicelli, see the notes below on how to proceed.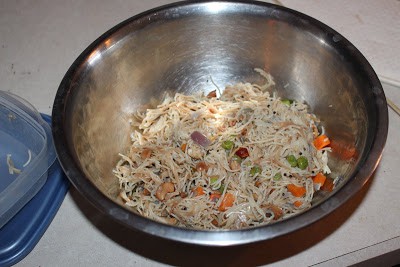 Take the left over upma in a wide bowl. Mash it up a little with your hands and add the rest of the ingredients (except the oil). Add salt keeping in mind that the upma already has salt in it. So add just enough to flavor the rest of the ingredients.
Combine everything to form a thick batter. If the mixture appears too crumbly, sprinkle a little water to bind them together.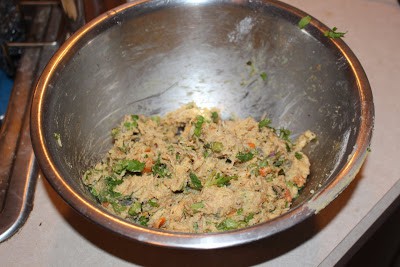 Heat the oil in a pan for deep frying. When the oil is ready, make small pieces of the dough and gently drop it into the oil. The shapes can be irregular and uneven as that is the beauty of the pakodas.
Fry them in medium heat until they are golden brown and crispy. Make sure that the oil temperature is not too high as the inside might not get cooked.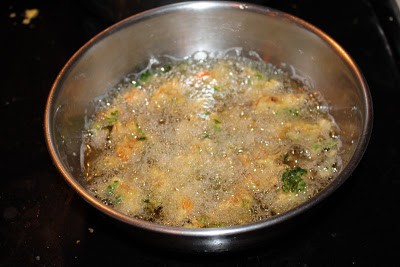 Drain on a paper towel lined bowl and serve hot with ketchup or chutney!
Notes –
I had leftover semiya upma and hence used it to make the pakoras. If you are making from scratch, cook the vermicelli as per directions and then add onions, any cooked vegetables (like carrot and peas), curry leaves, asafetida and salt along with the rest of the ingredients and make the pakodas.
Fry the pakodas in medium high heat as we want the inside and the out to be cooked entirely.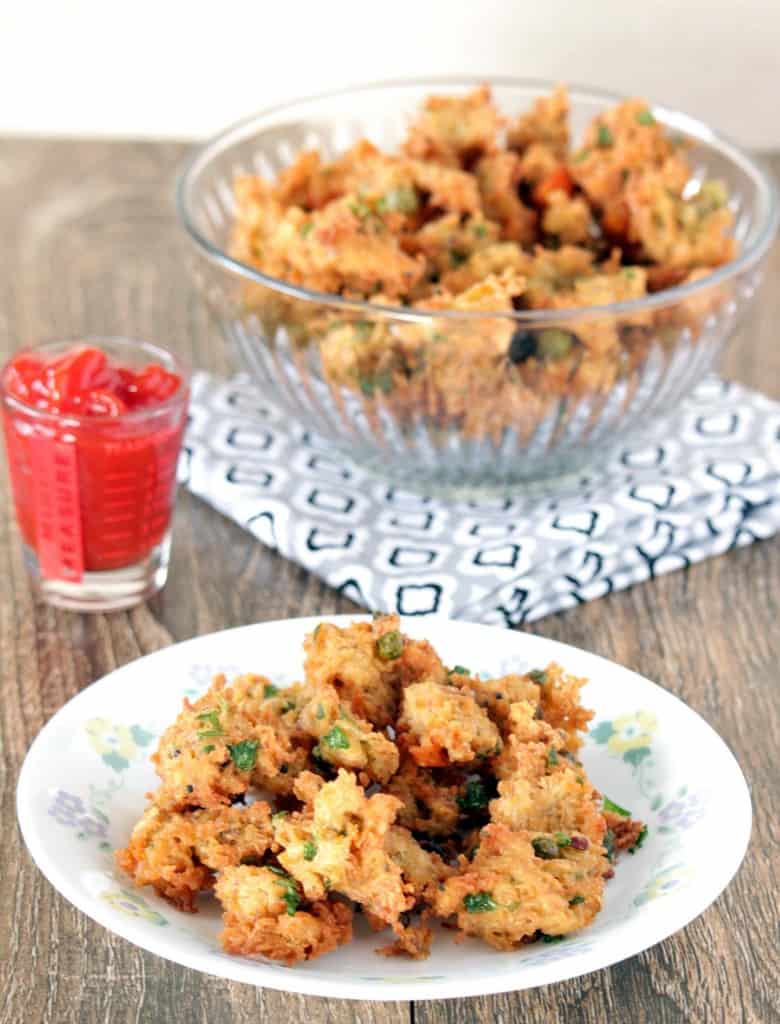 Check out the Blogging Marathon page for the other Blogging Marathoners doing BM# 63