Therattipal | Palkova is a traditional Indian dessert made with just 2 main ingredients, Milk and Sugar.
This traditional dessert is very close to my heart and I share many memories of it growing up.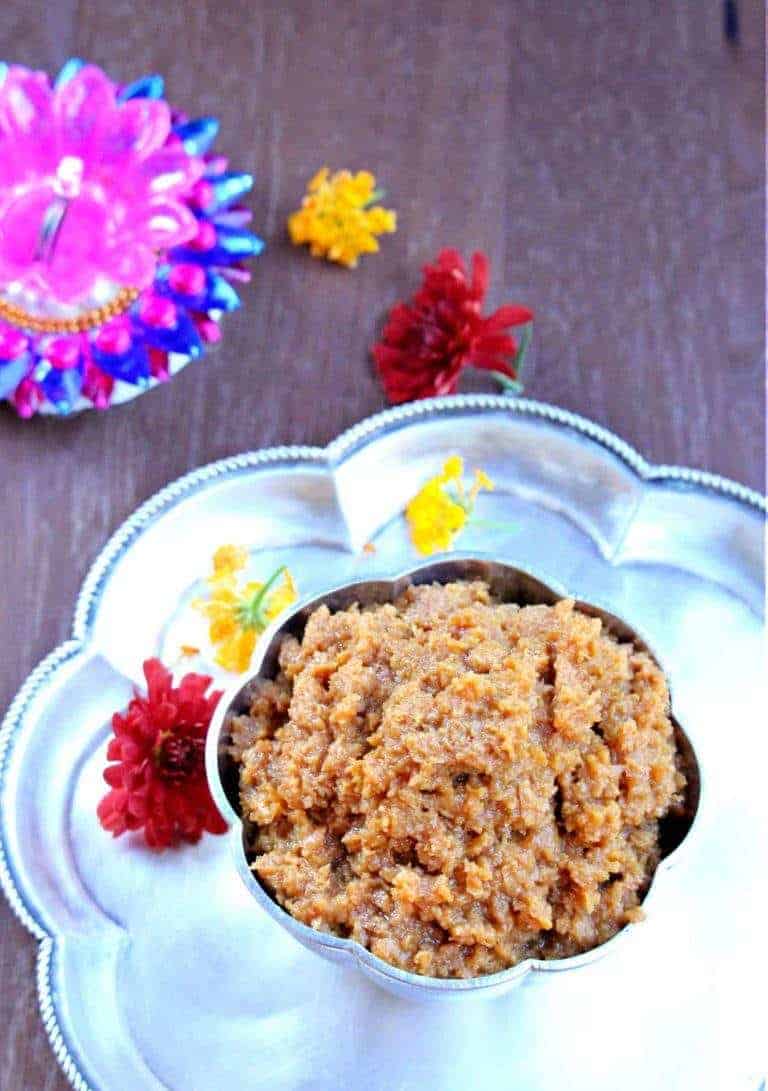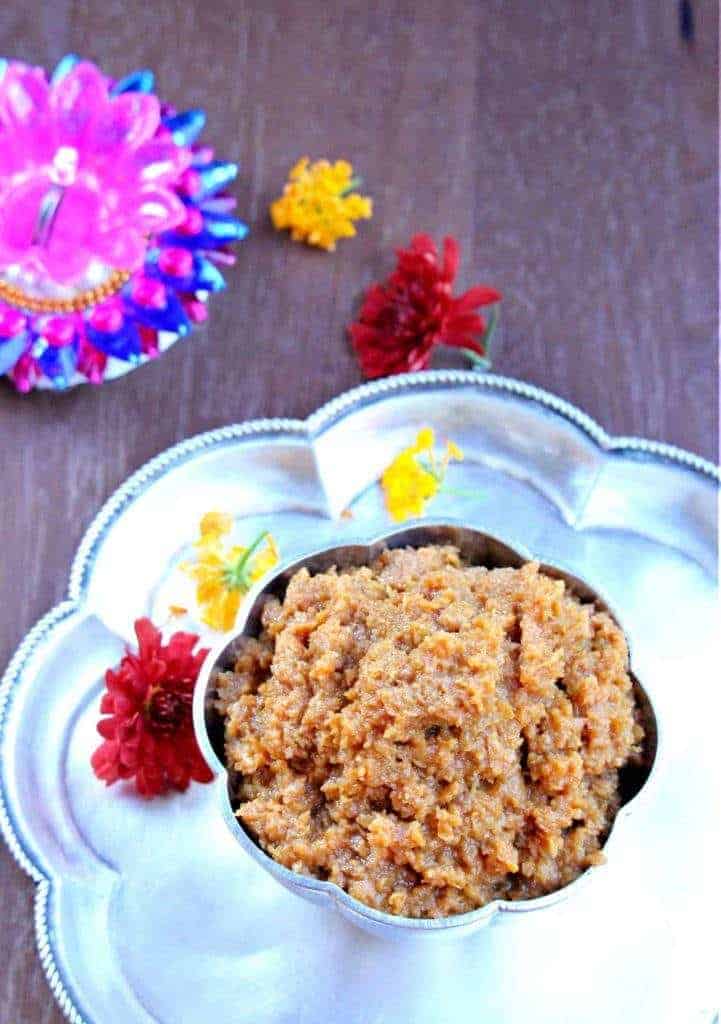 Therattipal brings back lots of memories from my childhood. In my village in Southern India, tharatipaal made out of fresh cow's milk was a norm. My grandmother used to make it on firewood stove (Verakku aduppu) and the smell of it was out of this world. I really wish that I made this quite often, but with the lifestyle these days, I always seem to be rushed for time.
I do make it a point to make it definitely for Deepavali / Diwali as that is what my mother did. We always had a small ball of Diwali Lehiyam / Marundhu followed by a big ball of Therattipal as soon as we woke up. I like that the sweetness of the therattipal took care of the spicy lehiyam flavor. My elder one loves Diwali Marundhu and does not care if I give him the sweet after that or not. He eats the lehiyam like a ball of candy, whereas I get all sort of drama from my little one. He appreciates the sweet therattipal after the lehiyam.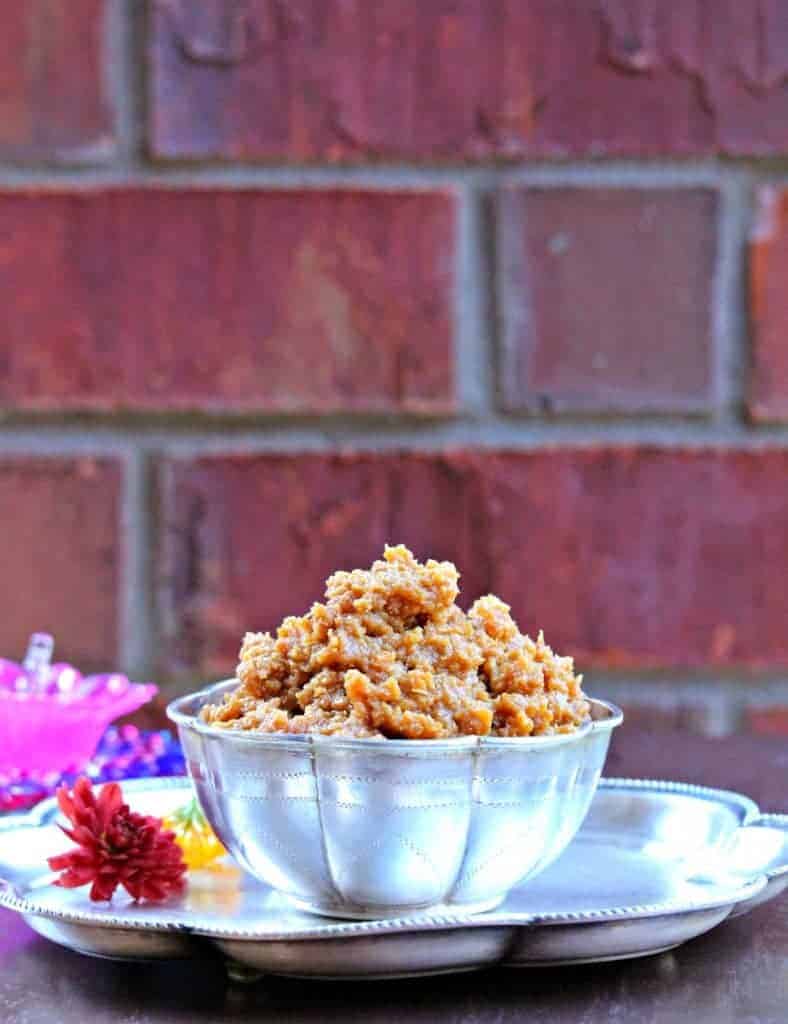 Talking about the timings, theratipal made the traditional way takes anywhere between 4 to 5 hrs. It is not a lot of work, but it needs to be on the flame for long time and needs stirring frequently. Using a heavy bottom pan really helps as it prevents the milk from sticking too much in the bottom. I really wish I could bring back one of those Kasi pan, the wide large one that they use in Varanasi to boil the milk. Those pans have become so rare to find these days. I use a good non stick, heavy bottom pan to make the therattipal
Mostly, I use whole milk to make my therattipal. I have used 2 % milk as well and I don't see a difference in the taste. Although it might take a bit longer to reduce when using low fat milk. I have used white sugar and raw sugar in the past. raw sugar (I use Sugar in the Raw Brand), gives it a more golden color when compared to using white color. I have seen people use jaggery as well, but I personally feel that the therattipa made using jaggery has a different flavor when compared to the one made with sugar.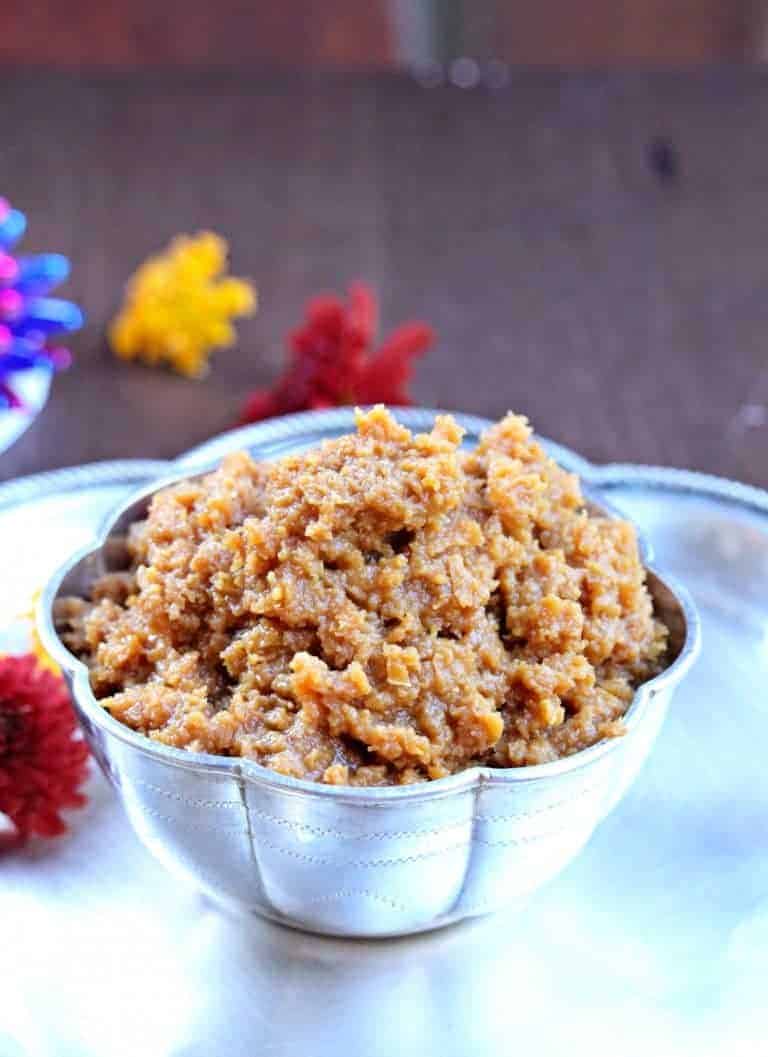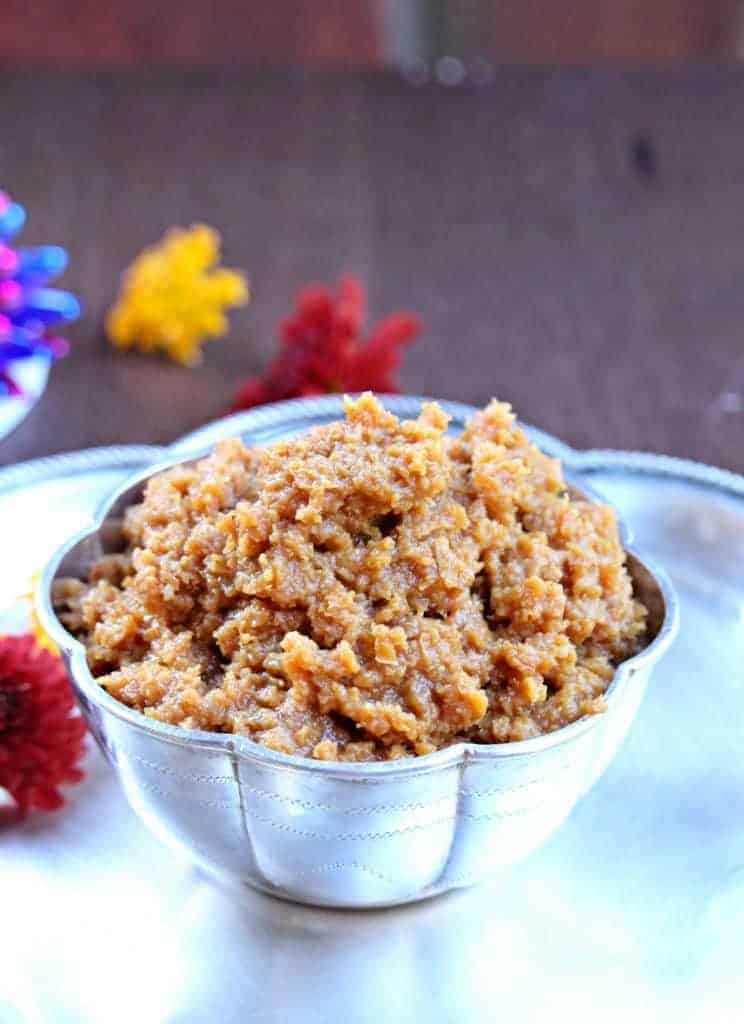 Preparation time – none
Cooking time – 3-4hrs
Difficulty level – easy
Ingredients to make Therattipal –
Milk – 8 cups (I used whole milk)
Sugar – 1 cup (I used raw sugar)
Cardamom Powder / Elaichi powder – 1 tsp
Pin the recipe to use later –

Procedure to make Therattipal –
Pour the milk in a wide heavy bottomed vessel and keep it on medium flame. Let the milk come to a boil and then simmer the heat and let the milk reduce.
Once the milk starts to boil over, add a small stainless steel plate inside the vessel to keep the milk from boiling over.
Let the milk reduce and once it gets to a mud like consistency (Almost reduced to 1/4th), add the sugar and stir it well.. This takes anywhere from 2 to 3 hrs. Keep stirring the milk frequently (every 5 minutes or so) , to make sure that the milk does not stick to the bottom.
Once the sugar is added, the mixture will liquefy a little. Upon cooking down more, it will come to a semisolid consistency.
Take it out of the flame, when it is still a little on the runny side. The therattipal would solidify as it cools down. At the end, add the cardamom powder, mix well and turn off the flame.
Milk just beginning to boil

Milk half way boiled down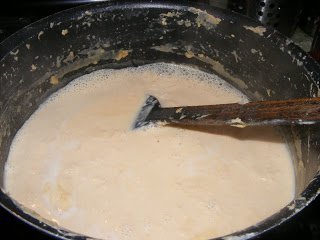 Mud like consistency, when I added the sugar