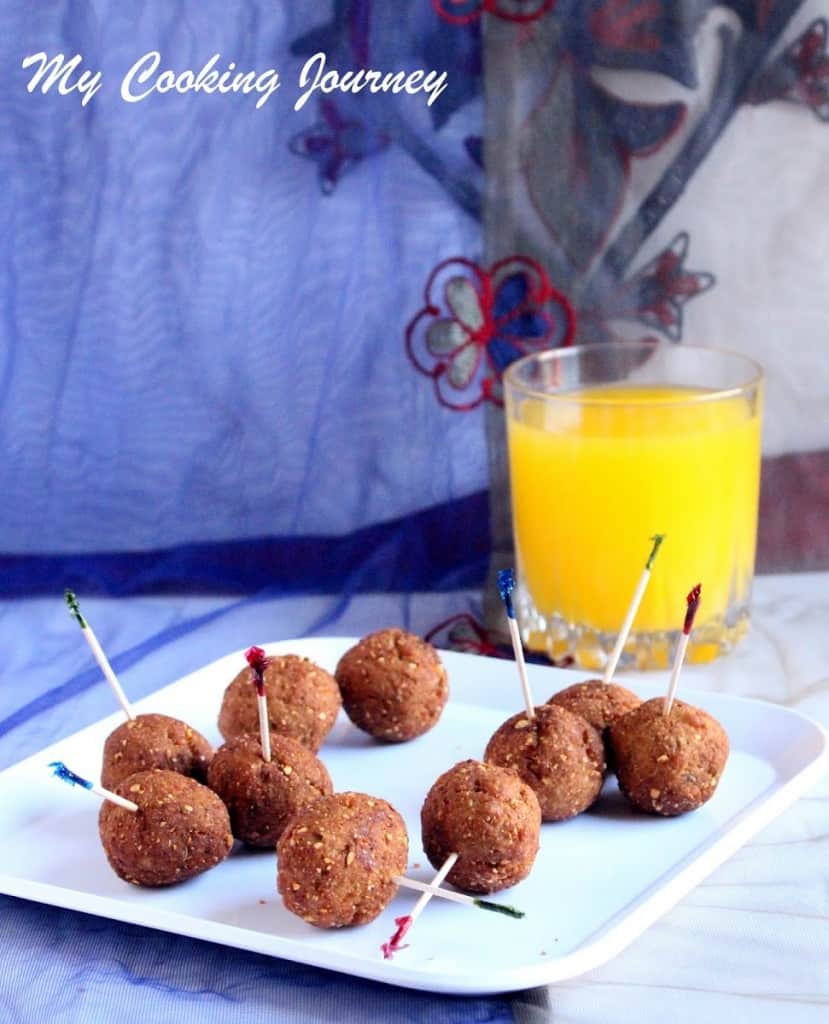 When I recently saw this recipe on Priya's space, I had bookmarked it right away. I have never heard of these kola urundais before but was very tempted to make them because of its flavor. Also I am big fan of Chettinad Recipes and this happens to be one. The kola urundai is very often made with minced meat, but this is the vegetarian version of it. I had made them yesterday as a snack and thankfully I was able to keep a few for taking pictures. My husband and boys were totally on it and a batch of it was eaten even before I got to it.
The only change I did from Priya's recipe is that I skipped the onions. I had no reason to skip the onions, but just forgot to add it. I did not miss the onions though and was perfectly fine without it. If you prefer, you can add sautéed onions to the dough and then fry them.
Also it was quite hard for me to mash the vaazhakkai (raw banana) with hand, in spite of cooking it really well. So I ground them in the mixer along with the spice mixture. That gave me a nice homogenous mixture which was easy to work with. This was a perfect bite size appetizer as it did not even need any sauce to dip into.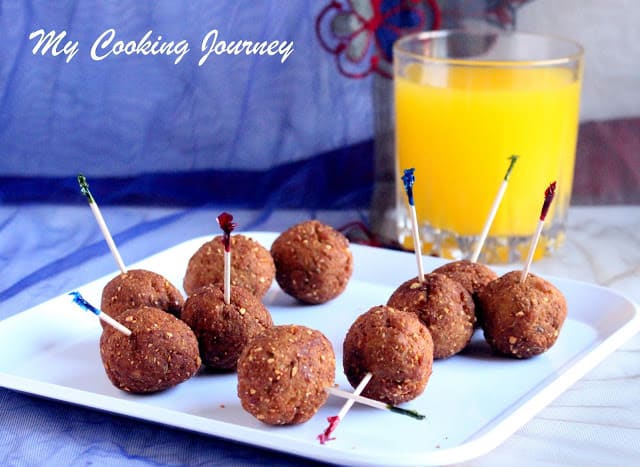 Preparation time – 15 minutes
Cooking time – 30 minutes
Difficulty level – easy
Recipe adapted from – Priya's Versatile Recipes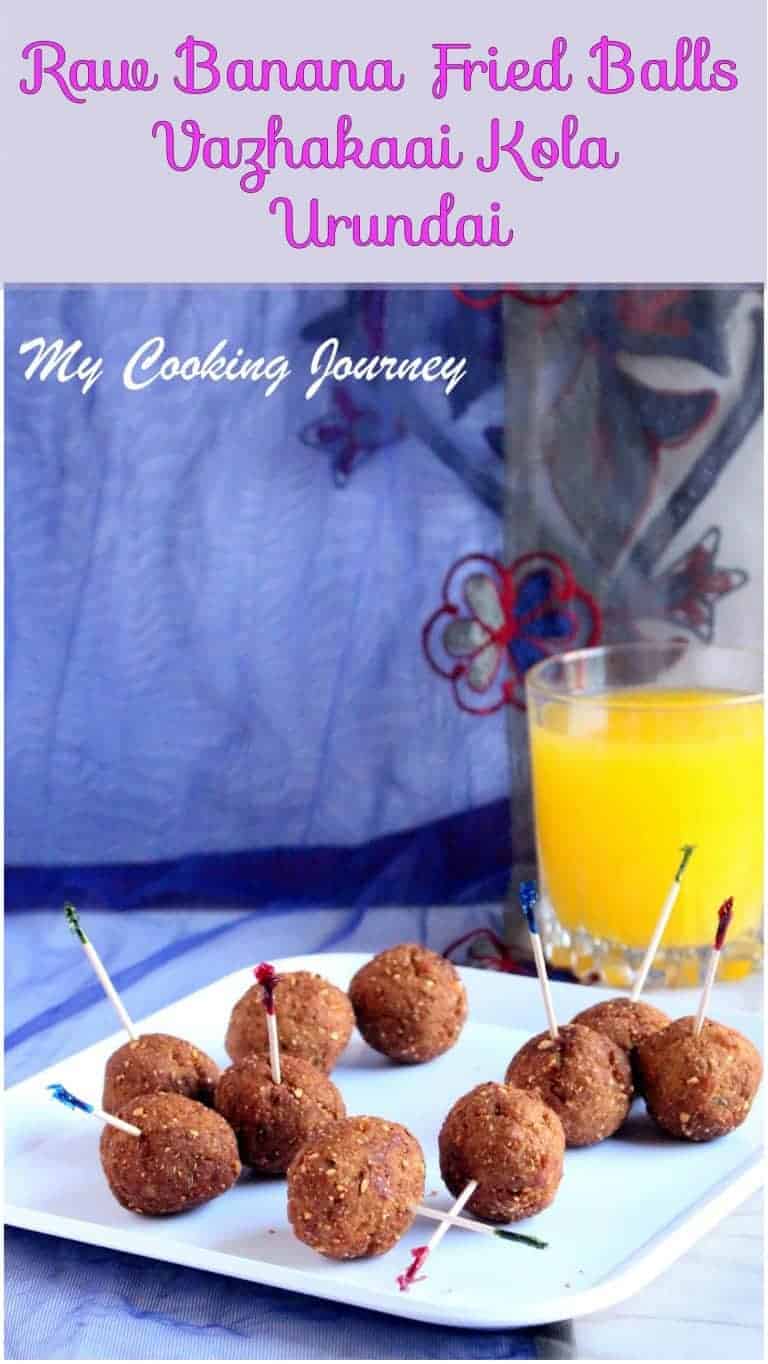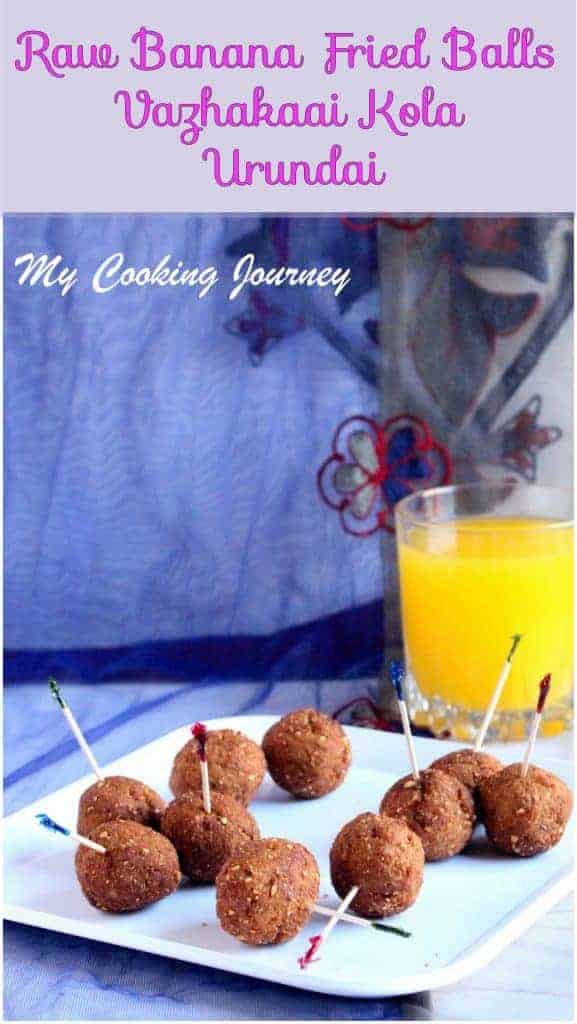 Ingredients to make Vaazhakkai Kola Urundai – Makes around 18 small urundais
Vaazhakkai / Raw banana – 2
Pottukadalai / fried gram – ½ cup
Poppy seeds – 1 tsp
Garlic – 2 cloves
Coconut – 4 tbsp (grated)
Red chilies – 4
Fennel – 1 tbsp
Salt – to taste
Oil – to deep fry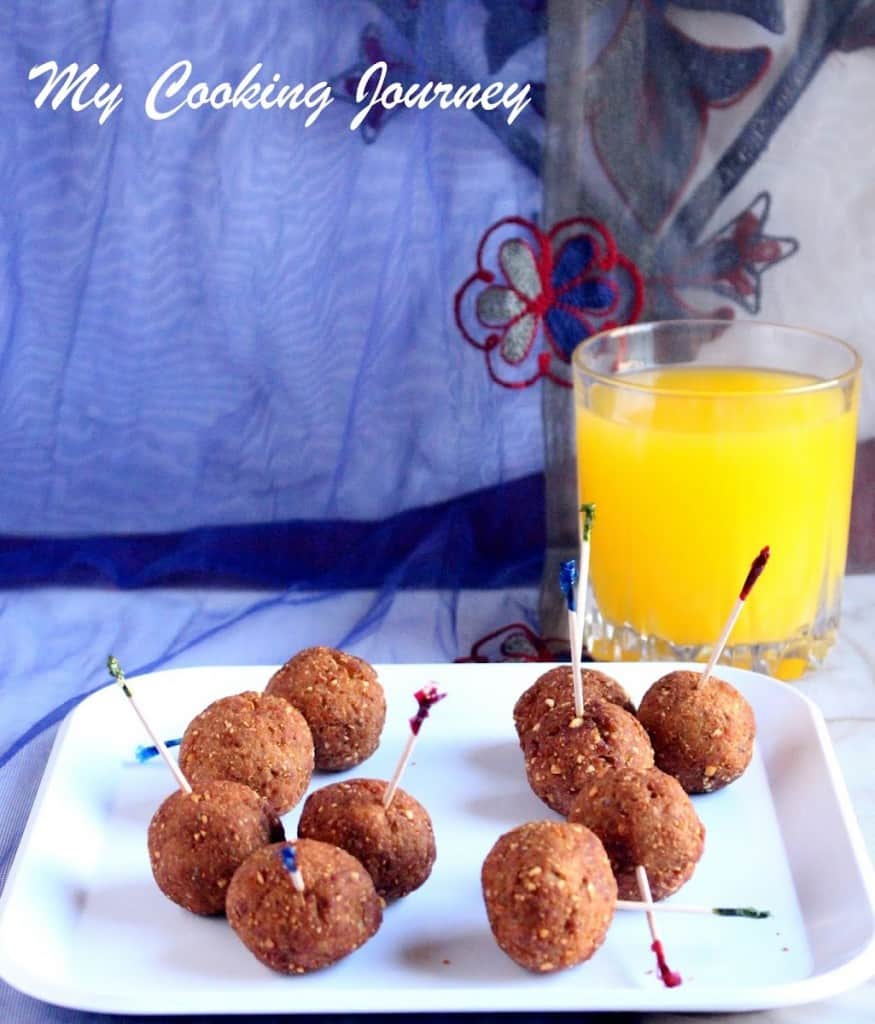 Procedure –
Slice the vaazhakkai into 2 inch pieces and then cook them until it soft and mushy. Once it cools down a bit, peel the skin and mash the bananas. It was hard for me to mash it into a smooth texture so I ground it in the mixer later with the spices.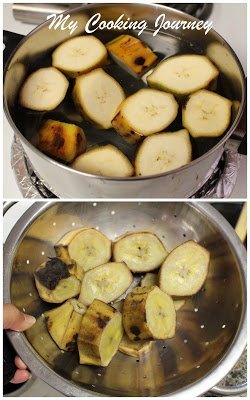 Grind the pottukadalai into powder and keep it aside.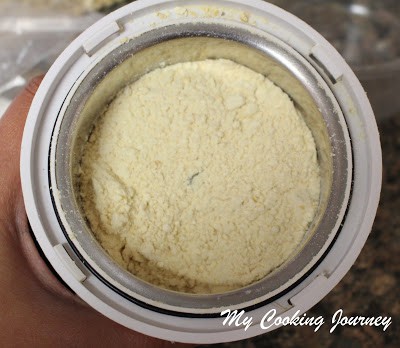 Also grind the poppy seeds, garlic, coconut, red chilies and fennel into a powder. Once you grind the spices, add the cooked banana to the mixer and give it a quick grind to make it smooth.
Remove the mixture to a bowl and then add the pottukadalai powder and salt to it. Using your hand, mix them well to form dough.
Pinch out small pieces and roll into a smooth ball and keep it in a plate.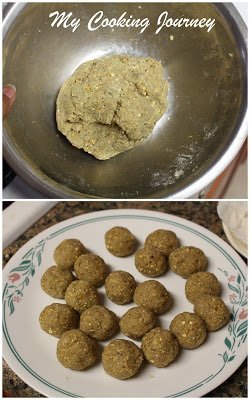 Heat the oil for deep frying. Slowly add 3 or 4 balls to the hot oil and fry until it is golden brown on all the sides.
Remove the Vaazhakkai Kola Urundai and place it on a paper towel lined dish
Serve when warm.