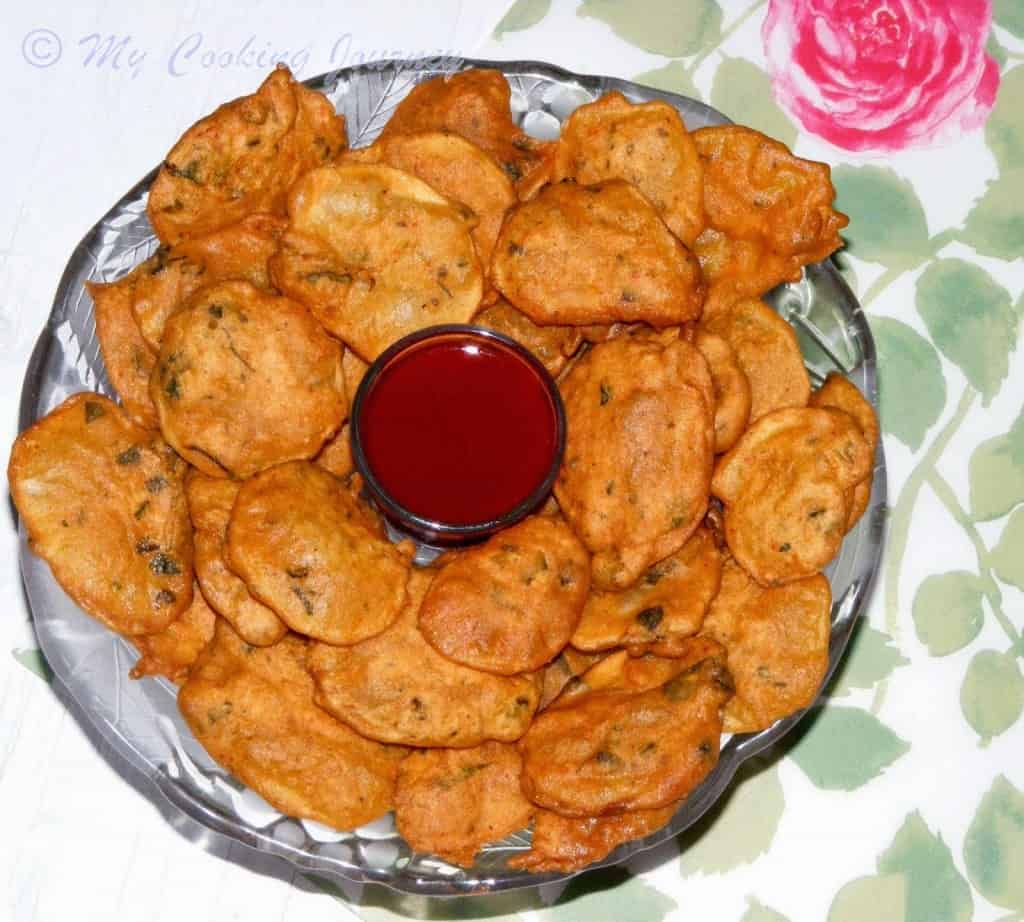 For the third day and final day of the BM Kenyan Potato Bhajia is the recipe that I chose to make from Mireille's space. This bhajia recipe was the first one that I had bookmarked from her space but I had made it the last because I was finding for that right day when we could relax and eat this as a snack. The evenings are so busy that I am finding myself and kids eat on the go more and more.
Kenyan Potato Bhajia was very interesting to read from Mireille's post that this potato bhajia whose origin is from India is a very popular street food in Kenya. She also mentioned that Kenya has quite a big Indian population and lot of Kenyan cuisine is a fusion of both Indian and local East African cuisine. This recipe was love at first sight because of all the different spices it had in the batter. The procedure is very similar to the South Indian Bajji's except for the batter is heavily spiced. This was a lovely snack and also would work great as an appetizer or a party food.
Preparation time – 15 minutes
Cooking time – about 10 minutes per batch
Difficulty level – easy
Recipe source - Mireille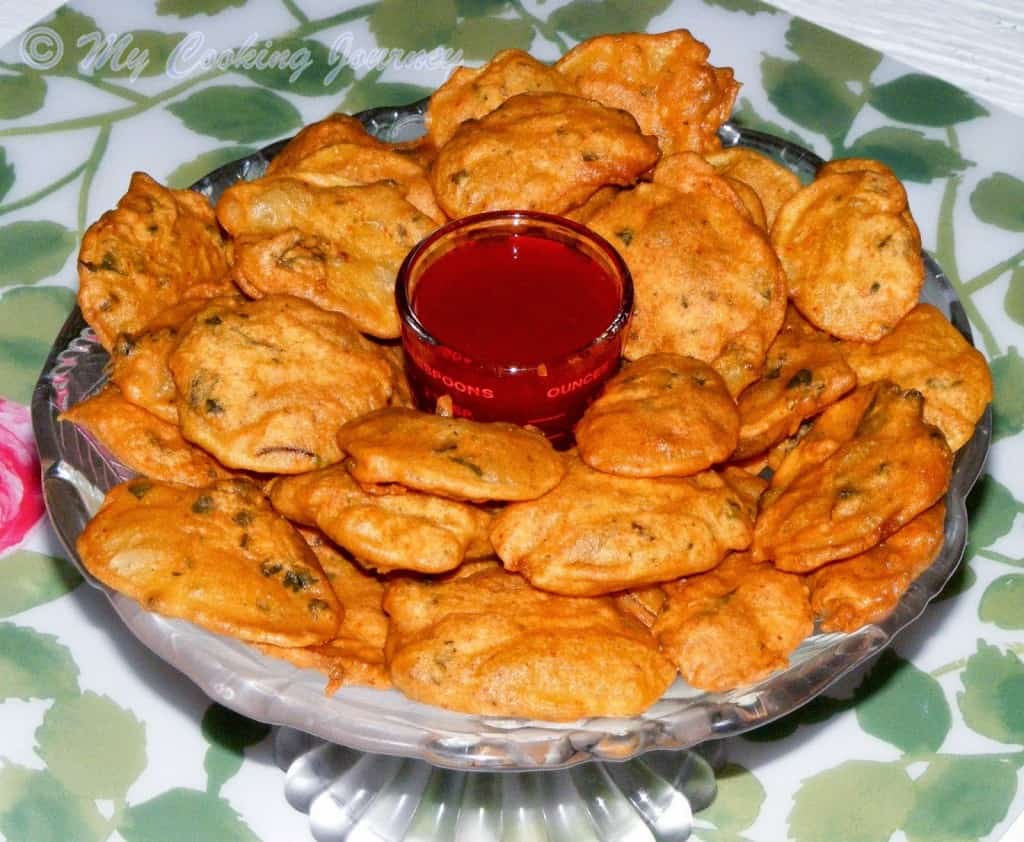 Ingredients to make Kenyan Potato Bhajia – Serves 10-12 as appetizer
Potatoes – 3 medium
Chickpea flour/besan/kadalai maavu – 1 ¾ cup
Rice flour – ¼ cup
Turmeric powder – ¼ tsp
Ajwain/carom seeds – ¼ tsp
Dhania Jeera powder/Cumin coriander powder – 1 tsp
Red chili powder – 1 tsp
Garam masala – ½ tsp
Ginger – 1 inch piece (finely grated)
Salt – to taste
Dried fenugreek leaves/Kasuri methi – 1 tsp (crushed)
Cilantro – ¼ cup (finely chopped)
Water – as needed
Oil – to deep fry the bhajias
Procedure –
Wash the potatoes and peel them. Using a mandolin, thinly slice the potatoes and keep them immersed in a bowl of water.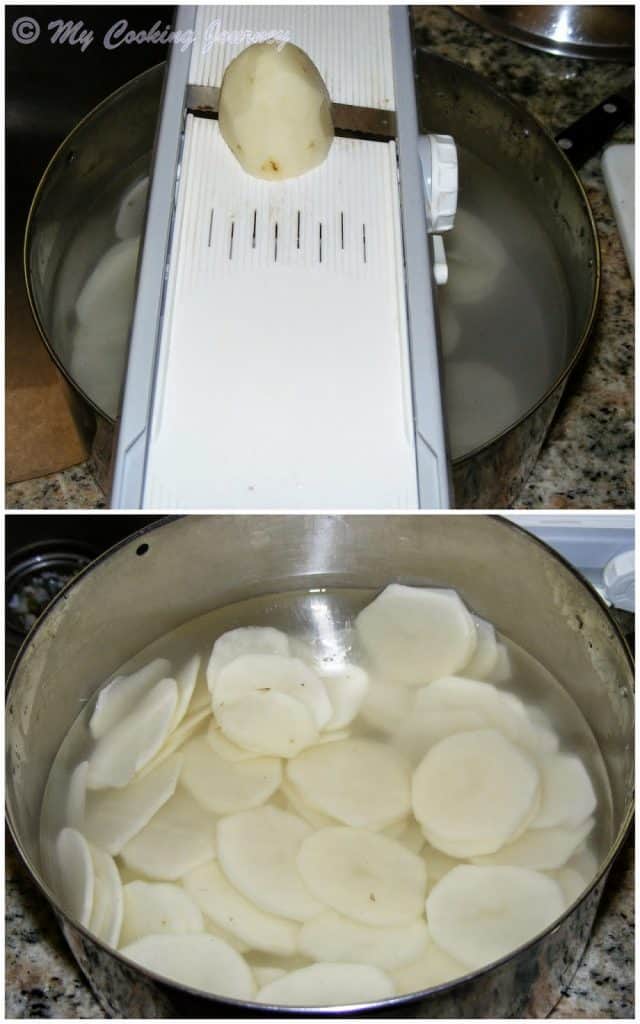 Rinse the sliced potatoes and then dry it entirely by patting it in between kitchen cloth or paper towels. It is important to have the slices very dry because if it is wet, it will dilute the batter.
In a large bowl combine the flours and all the spices. Add water slowly and make a thick batter. The batter should be as thick as pancake batter.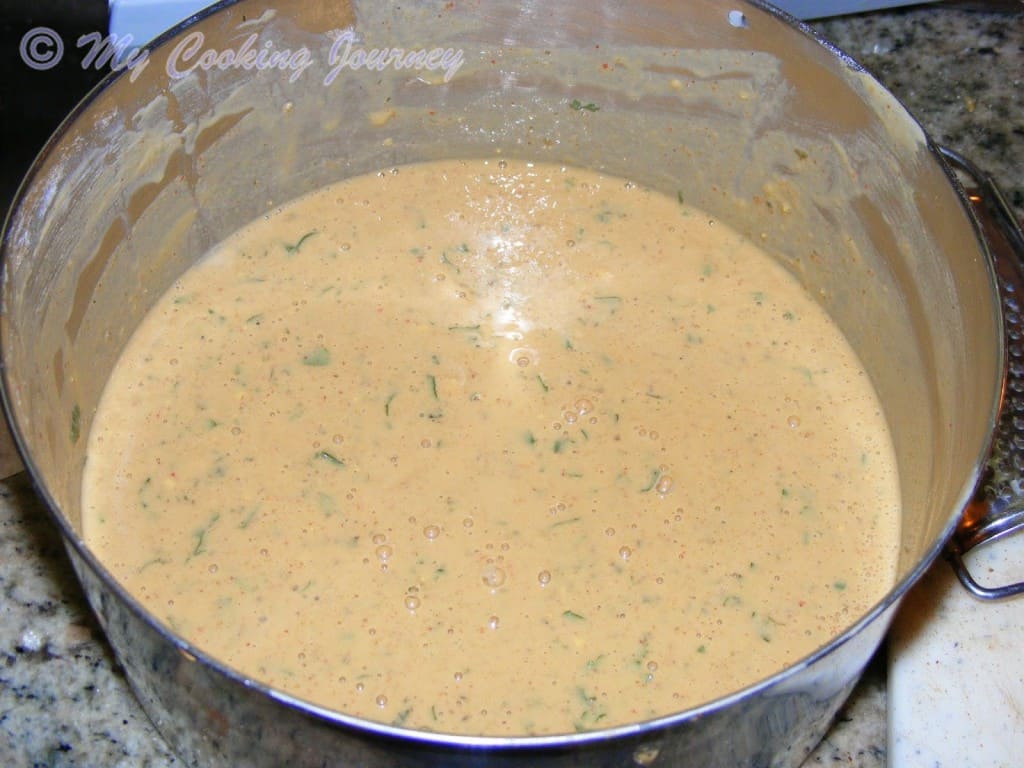 Heat the oil to deep fry the bhajias in a wide pan.
Place ¼ of the sliced potatoes in the batter and mix well. Take out one slice of potato at a time and shake off the excess batter in it. Now slowly drop this in the heated oil and repeat the same with few more slices of potatoes. Cook the bhajias until it golden brown on both sides and then drain them on a paper towel lined dish.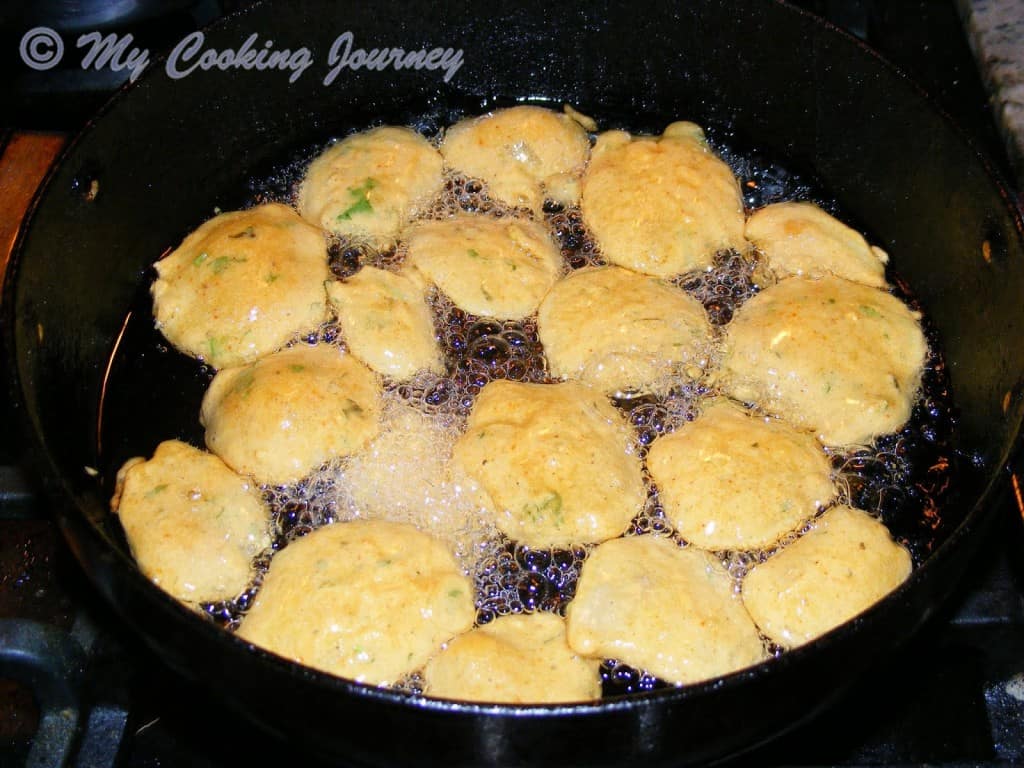 Serve the Kenyan Potato Bhajia warm with ketchup or chutney!