2nd March, 2013
Asparagus is one of the vegetables that I had not tasted, before we had a bite of it in one of the chain Italian restaurants. My vegetable crazy son just fell in love with the dish that he had been bugging me ever since to make it at home. When I found fresh bunches of asparagus in the local market, I bought a bunch back home. I had no idea how to choose the vegetable and asked for help from one of the other shopper. She mentioned that the top leafy part should appear or the spear should appear firm and closed tightly. Also the stalk should be rigid and bright green. The size does not really matter, so I chose medium sized stalks.
The recipe I made was very simple and made up for a quick appetizer. I also made a quick dipping sauce to go along with it.
Preparation time – 5 minutes
Cooking time – 15-20 minutes
Difficulty level – easy
Ingredients – (serves 3)
For the roasted asparagus –
Asparagus – one bunch (mine had about 20 of them)
Olive oil – 2 to 3 tbsp
Salt – to taste
Garlic powder – ½ tsp
Freshly ground pepper- to taste
Parmesan cheese – ¼ cup (optional)
For the sauce –
Ranch dressing – 4 tbsp
Honey mustard – 1 tbsp (can substitute spicy mustard too)
Garlic powder – ¼ tsp
Procedure –
To roast the Asparagus –
Preheat the oven to 400 F.
Wash the asparagus and wipe them dry. If the stalks are too thick at the base, chop off about an inch. The best way to trim the base is to hold an asparagus in the hand and bend it close to the end. It will snap off at the place where it is too rigid. Do the same with the rest or use the first one as a guide and cut the rest of the asparagus at the same spot.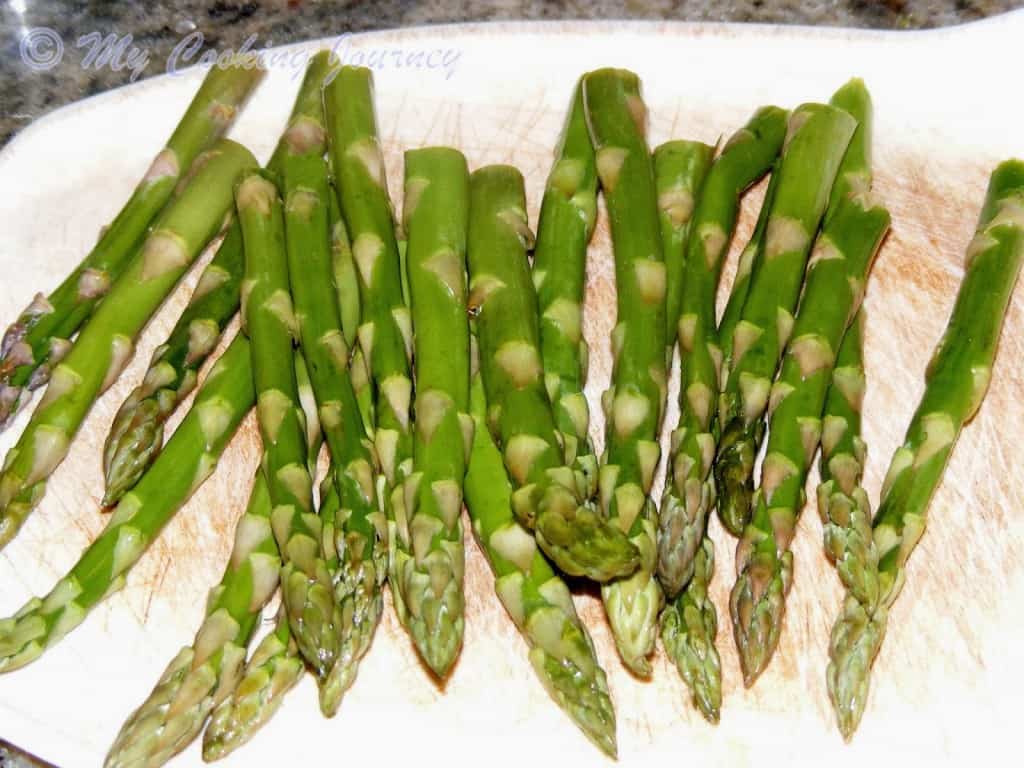 Line the asparagus on a foil lined baking tray and evenly spread the oil over them. Use your hands to coat the asparagus well. Season it with salt, pepper and garlic powder.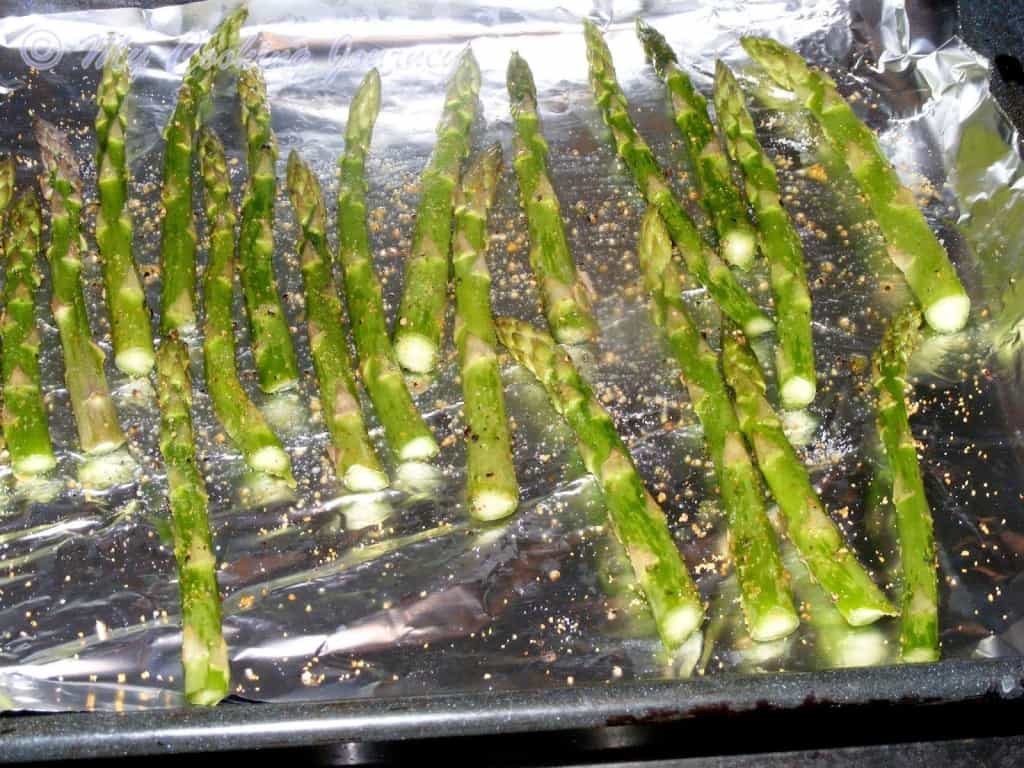 Roast it in the preheated oven for about 15 minutes turning them over once in between. The asparagus will appear roasted and would have changed color at the places it touched the tray. Now add the cheese evenly and return it to the oven to roast for 2-3 more minutes.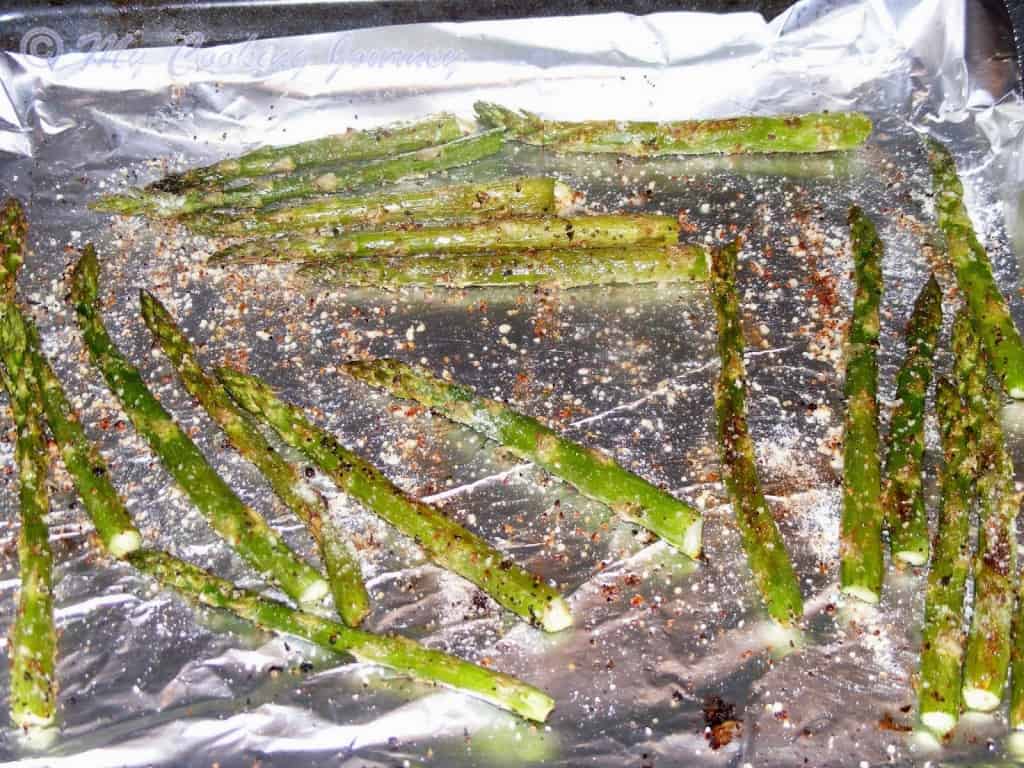 Take it out of the oven and serve warm as is or with a dipping sauce and lime wedges!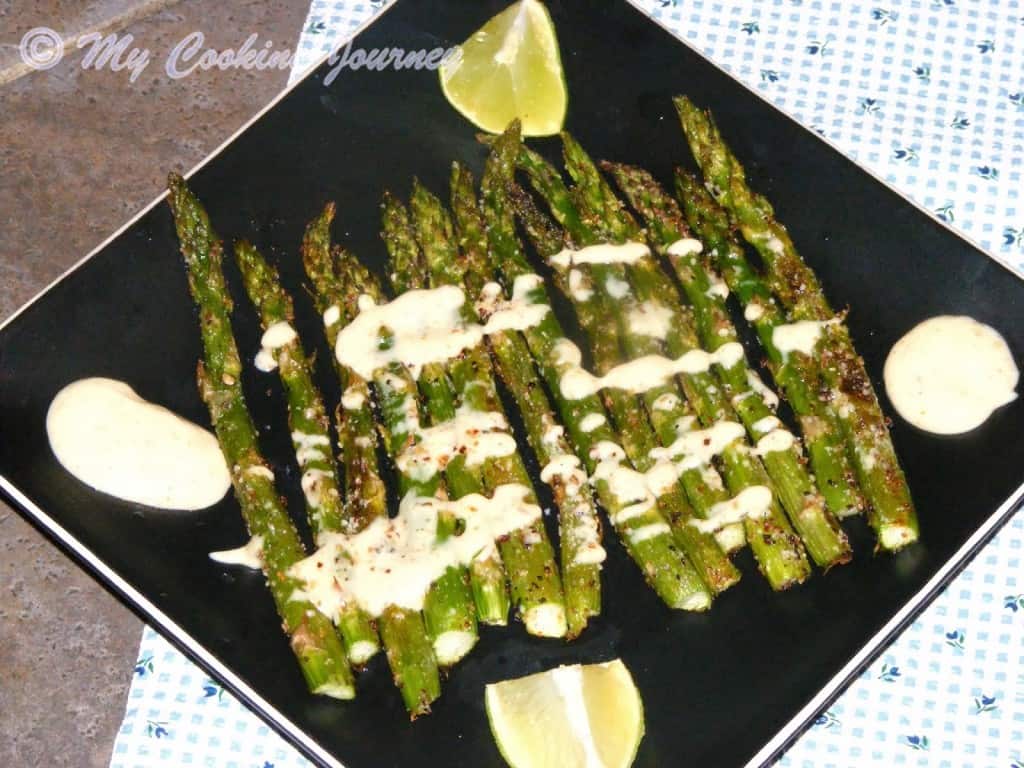 To make the Creamy dipping sauce –
Combine all the ingredients mentioned above to and mix well. Serve on side with the roasted asparagus.
You could use mayonnaise instead of the ranch dressing.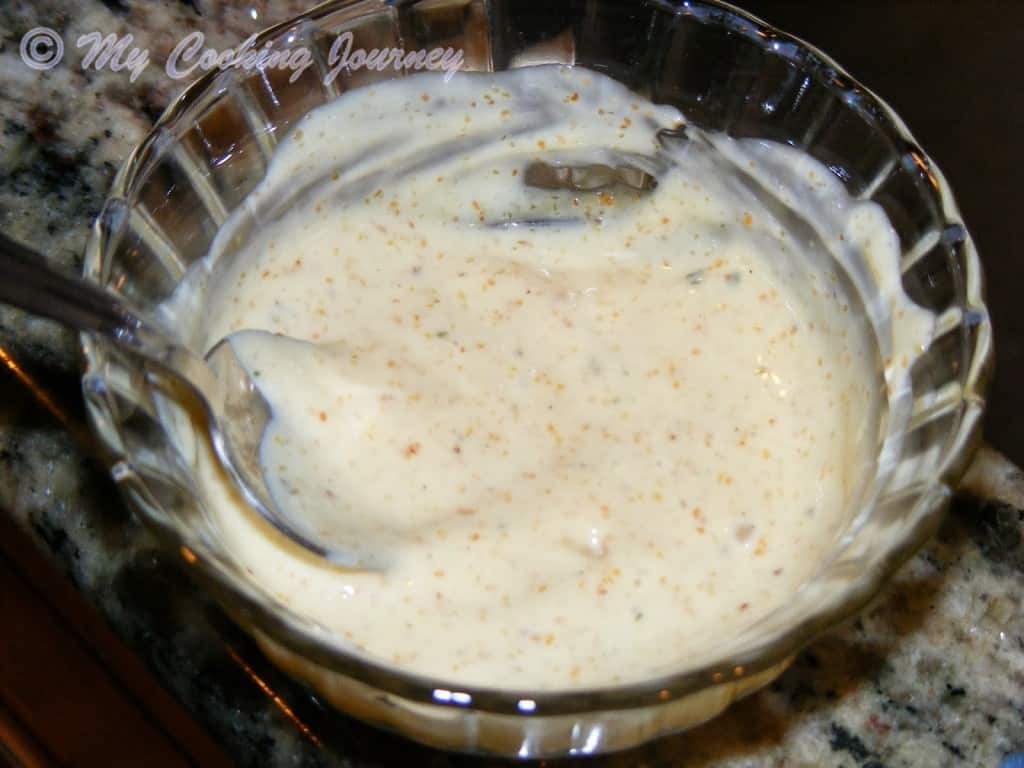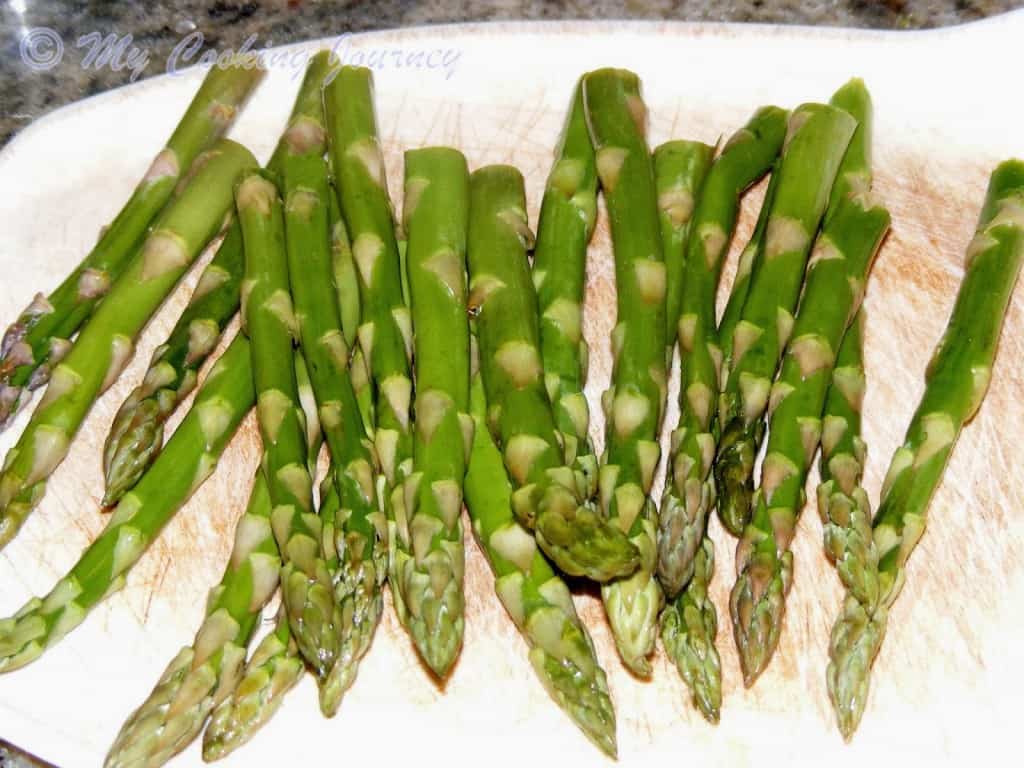 Linking this to Bake Fest happening at Priya's versatile recipes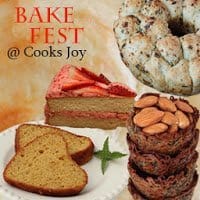 This is my entry for this week's
Love2Bake
event